In today's competitive business landscape, cost management is a critical factor for the success and sustainability of small businesses. One of the significant operational expenses that can often be optimized is energy consumption.
As concerns about environmental sustainability grow, reducing energy usage not only lowers costs but also aligns with corporate social responsibility goals.
Here we will discuss a range of smart strategies that small businesses can implement to lower their energy bills while maintaining operational efficiency and contributing to a greener future.
Energy Audit and Assessment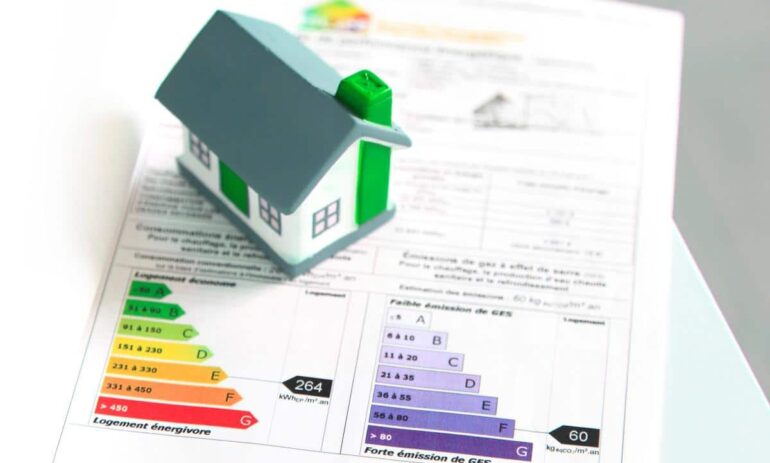 The first step in reducing energy costs is to conduct a comprehensive energy audit. Hire a professional energy consultant to evaluate your business premises, assess energy consumption patterns, and identify areas of potential energy waste.
An energy audit provides insights into where and how energy is being used, enabling you to prioritize targeted improvements. You can reduce business energy cost by comparing business energy prices from leading suppliers on Business Energy Comparison.
Upgrade to Energy-Efficient Equipment
Outdated and inefficient equipment can significantly contribute to high energy consumption. Consider investing in energy-efficient appliances, lighting, heating, ventilation, and cooling systems (HVAC), and machinery.
Energy-efficient options may have higher upfront costs, but the long-term savings on energy bills and reduced maintenance expenses can make them a financially viable choice.
LED Lighting and Automation
Replacing traditional incandescent and fluorescent lighting with energy-efficient LED lights can yield substantial savings. LEDs consume significantly less energy, have a longer lifespan, and emit less heat.
Additionally, implementing lighting automation systems that adjust lighting levels based on occupancy and natural light can further optimize energy consumption.
Smart Thermostats and HVAC Maintenance
Heating and cooling constitute a significant portion of a business's energy consumption. Install programmable or smart thermostats to regulate temperature settings based on occupancy schedules.
Regular maintenance of HVAC systems, including cleaning filters and tuning performance, ensures they operate efficiently and reduces the need for energy-intensive cooling or heating.
Sealing and Insulation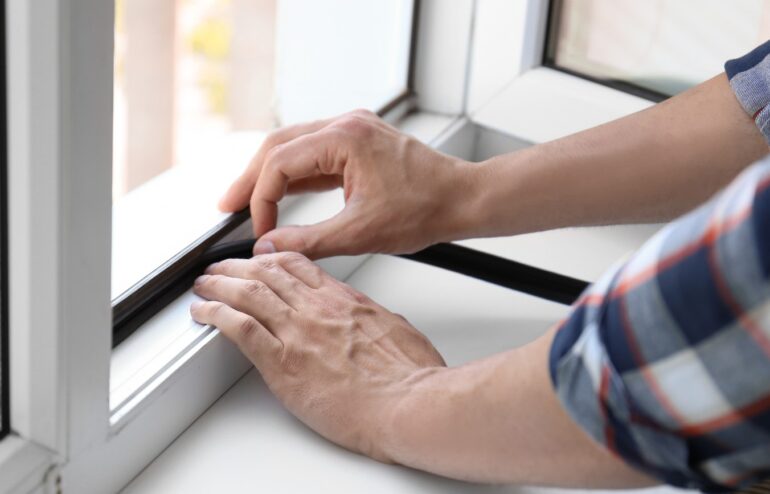 Inadequate insulation and poor sealing can lead to significant energy loss. Seal gaps, cracks, and leaks around windows, doors, and walls to prevent air infiltration. Proper insulation helps maintain a stable indoor temperature, reducing the workload on heating and cooling systems.
Renewable Energy Sources
Embracing renewable energy sources like solar panels can be a viable long-term solution to lower energy costs. While the initial installation costs might be high, many governments offer incentives, tax credits, and grants to offset these expenses.
Over time, solar panels can generate substantial energy savings and even contribute excess energy back to the grid.
Peak Demand Management
Electricity providers often charge higher rates during peak demand hours. By strategically scheduling energy-intensive tasks during off-peak hours, small businesses can take advantage of lower electricity rates.
This might involve shifting certain operations or adjusting production schedules to align with cost-effective energy periods.
Employee Awareness and Engagement
Educate your employees about the importance of energy conservation and involve them in energy-saving initiatives. Encourage them to turn off lights, unplug devices when not in use, and use energy-efficient practices in their work routines.
Their active participation can lead to substantial energy savings collectively.
Remote Work and Virtual Meetings
The rise of remote work and virtual meetings presents an opportunity to reduce energy consumption related to office space and travel.
Remote work policies can lead to decreased electricity and HVAC usage, while virtual meetings eliminate the need for commuting, thereby lowering fuel consumption and associated costs.
Energy Monitoring and Management Systems
Invest in energy monitoring and management systems that provide real-time insights into energy consumption patterns. These systems allow you to identify spikes in energy usage, track trends, and make informed decisions to optimize energy efficiency further.
Energy-Efficient Building Design
If you're considering building or renovating your business premises, prioritize energy-efficient design principles. Incorporate natural lighting, efficient insulation, and energy-efficient building materials to reduce long-term energy consumption.
Energy-Efficient Office Practices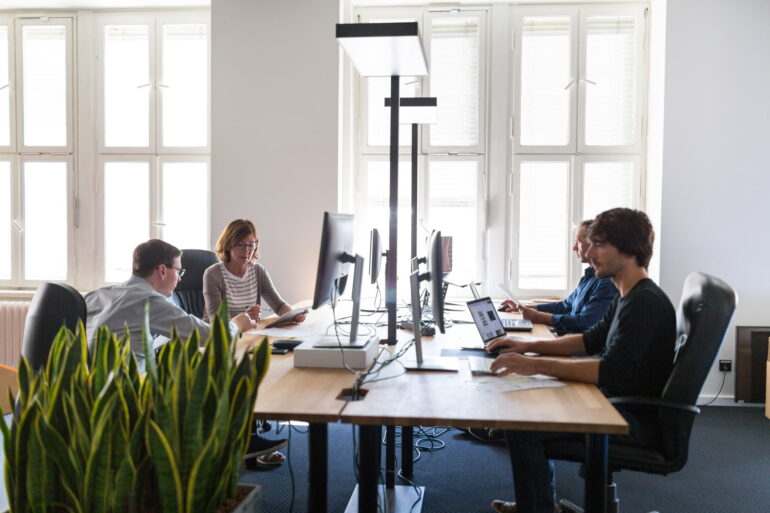 Implement energy-efficient office practices such as using laptops instead of desktop computers, enabling power-saving modes on devices, and encouraging double-sided printing. These seemingly small changes can add up to significant energy savings over time.
Energy Procurement Strategies
Negotiate with energy suppliers to secure favorable rates or explore options for purchasing renewable energy directly from them. Participating in group purchasing initiatives or energy cooperatives can also lead to cost savings through collective bargaining.
Regular Maintenance and Equipment Upkeep
Regularly maintain all equipment, machinery, and systems to ensure they operate efficiently. A well-maintained system requires less energy to function optimally, reducing the risk of breakdowns and the associated energy-intensive repairs.
Employee Incentives and Recognition
Encourage employees to actively contribute to energy-saving efforts by implementing incentive programs or recognition schemes. Recognizing and rewarding energy-efficient behavior can foster a culture of sustainability within the organization.
Conclusion:
Lowering energy costs for small businesses is not only a prudent financial decision but also a step toward a more sustainable future.
By implementing a combination of smart strategies, such as upgrading equipment, embracing renewable energy sources, optimizing building design, and engaging employees, small businesses can significantly reduce their energy consumption and associated bills.
These efforts not only enhance the bottom line but also contribute to environmental preservation and demonstrate a commitment to responsible business practices. As the world continues to prioritize energy efficiency and environmental consciousness, small businesses that adopt these strategies will be better positioned to thrive in an evolving business landscape.
Incorporating these smart strategies into your small business operations can yield multifaceted benefits beyond just cost reduction. As energy efficiency becomes increasingly central to corporate responsibility and consumer preferences, your business can gain a competitive edge by demonstrating its commitment to sustainable practices.
Moreover, the potential savings generated by implementing these strategies can be reinvested into core business activities, innovation, and growth initiatives.
Remember, the journey to lower energy costs is an ongoing process that requires continuous monitoring, adaptation, and employee involvement. Regularly assess your energy consumption patterns, analyze the effectiveness of implemented strategies, and remain open to adopting new technologies and practices as they emerge.
By taking proactive steps to reduce energy waste and optimize consumption, your small business can play a pivotal role in creating a greener, more efficient, and financially resilient future.