Renovating your bathroom can be expensive, and it's easy to get carried away with costs. But with a few simple tips and tricks, you can keep your renovation costs down and still get the bathroom of your dreams. In this blog post, we'll look at different tips for reducing costs during your bathroom renovation. From sticking to a budget to shopping around for deals, you'll learn how to save money and still get the bathroom you've always wanted. So get ready to save some money and start your bathroom renovation today!
Stick To A Budget
Creating a budget can be a daunting task, but it's one that is essential for staying on track and managing your finances. A budget allows you to identify your specific needs and limits, and then plan your spending accordingly. By doing this, you'll be able to stick to your goals while still enjoying the things that you love. Below, we'll outline some tips on how to create a budget that works for you.
1. First, determine what your realistic budget is – don't set yourself up for disappointment by setting an unrealistic goal. Once you have a ballpark figure in mind, start researching materials and labor costs so that you have an accurate idea of what it will take to complete the project. Consider doing some of the work yourself if possible – saving time and money is always a win!
2. Next, be strategic with your purchasing choices – don't waste money on unnecessary items simply because they're cheaper than alternatives. Look for discounts, sales, coupons, and rebates in order to save even more money. And remember: quality over quantity every time! Upcycling old items into something new can save you lots of cash too – try using recycled materials in lieu of new ones whenever possible.
3. Last but not least: keep track of your expenses! This may seem like a drag at first, but it will pay off in spades when it comes to staying on top of finances. Not only will tracking expenses help you stay within your budgetary constraints, but it can also provide insights into where money could be saved in the future. If there are any unexpected costs that crop up during the project (like damage caused by stormy weather), make adjustments as needed so that costs don't exceed your original estimates by too much. And finally…have fun with this project! It's meant to be enjoyed.
Evaluate Your Needs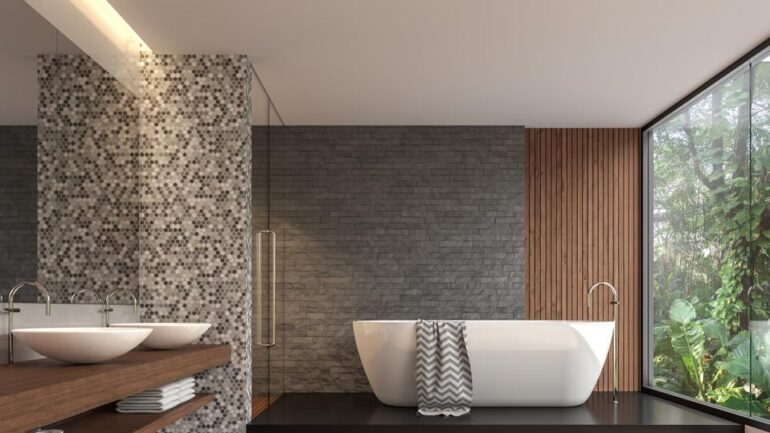 Bathrooms are a necessary part of any home, and it's important to make sure that you're getting the features that you need. When evaluating your bathroom needs, take stock of the features that are important to you. Do you need a full-scale remodel or can some simple upgrades suffice? Do you need an updated fixture selection or can you stick with what you have? By considering these questions and more, you'll be able to decide on the best course of action for your bathroom renovation project.
When shopping for DIY materials and supplies, it's important to remember to compare prices and quality. Many times, cheaper materials may not be as durable or as functional as higher-priced options. To save money on your bathroom renovation project, consider shopping around for supplies online or in stores. You may also be able to find quality materials at a fraction of the cost by investigating local building codes and looking into alternatives like low-cost vinyl flooring products.
Once the design concept for your bathroom renovation project is finalized, it's time to contact an architect, contractor or retailer. Before starting any major renovations in your home, make sure that all safety regulations have been met and that the chosen contractor is qualified for the job at hand. It's also helpful to research specific architects, contractors or retailers before making any decisions about who will be working on your project – this way you can be sure that you're getting a high-quality product at a fair price.
DIY When You Can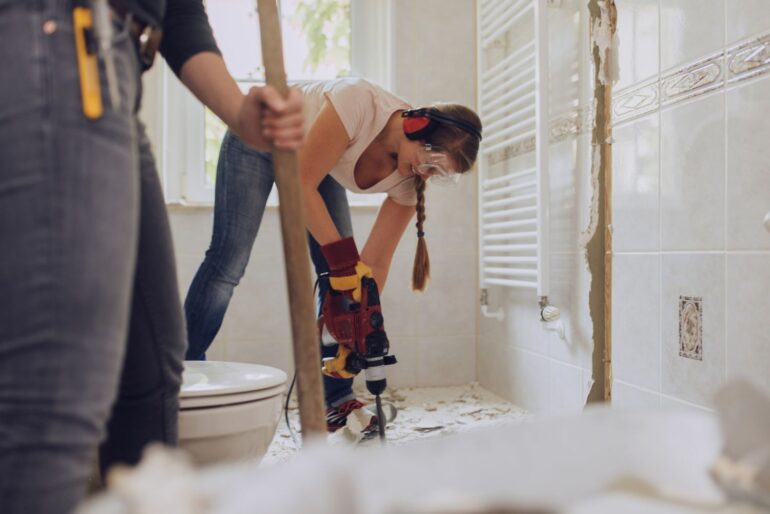 To get started with DIY projects, it's important to identify where you can take on tasks yourself. Do a little research online to see if there are any tutorials or instructional videos available that will help guide you through the process. Then, reach out to your friends and family members for advice – they may have completed similar projects in the past that they would be happy to share tips and tricks with you.
One common project that can be tackled by individuals is refurbishing old fixtures like toilets or vanities. By using reclaimed or recycled materials instead of buying new ones, it can save you money in the long run. Additionally, account for additional costs like tools and equipment rentals when planning your project – these items may not be included in your initial budgeting calculations. Lastly, make sure that each step of your DIY project is carefully planned out in order to avoid unexpected delays or problems down the road. If done correctly, a DIY project can be a rewarding experience!
Be Flexible With Timelines And Materials
Timelines and materials can be a challenging combination – especially when you're trying to save money. It's important to have a clear idea of what you want and how much it will cost, but it's also important to be flexible in order to save on supplies. By planning ahead, you can avoid unforeseen costs and make sure that you're using the best materials possible.
One way to save money on supplies is to reuse existing materials. For example, if you have an old dress that needs to be used in a project, consider cutting it up and using the different pieces in new ways. This can help reduce the amount of new supplies that you need. Another way to save on supplies is to shop around for deals. Many times, retailers will have discounts available if you buy items in bulk or by the case.
Being flexible is key when making smart budgeting choices for materials and timelines – remember: saving money isn't always about spending less, it's about being able to adjust as needed!
In A Nutshell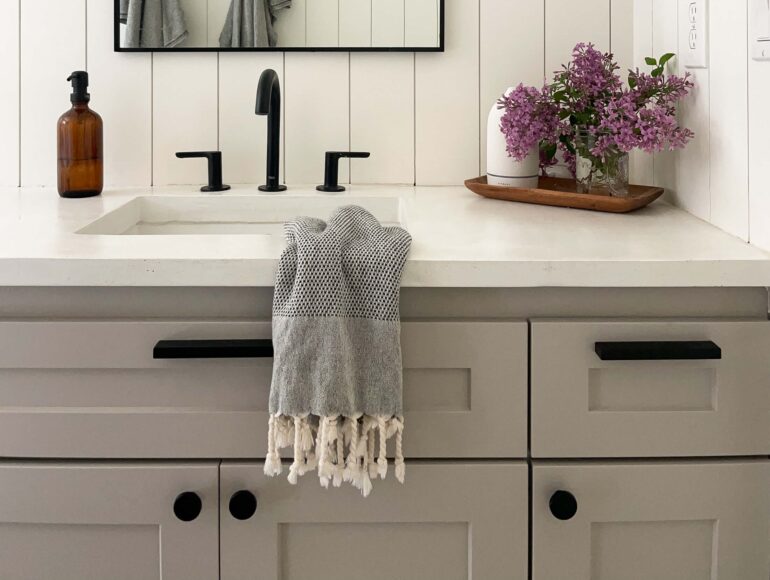 Renovating a bathroom can be daunting and expensive, but with the right tips and tricks, you can reduce costs while still getting the bathroom of your dreams. By sticking to a budget, shopping around for deals, upcycling old items into something new, and tracking expenses, you'll be able to save money while still achieving your desired outcome. Lastly, don't forget to compare prices from different retailers when making purchases – these small savings will add up over time.