To build an entire deck from scratch in your backyard will require a lot of effort in both time and money. It can especially take a lot of time if you plan on doing this entire project by yourself. We all know that DIY projects can save a lot of money, especially for things like this. But, one honest and simple mistake and you could waste thousands of dollars in just one moment. To save yourself the trouble and the cash, there are a few things you should know about to avoid when building your own deck.
However, with so many different common mistakes that are made throughout the process of this kind of project, you may have trouble finding exactly which things you should avoid. To make it easier for every DIY enthusiast out there, I decided to do a little bit of research and find exactly those things that you are looking for. I hope that you will find this article of great use and that it will save you both time and money.
Ignoring building codes and regulations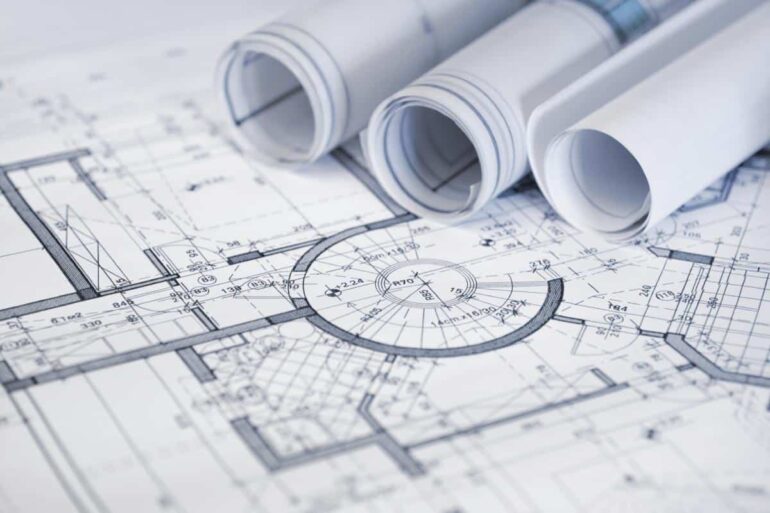 One very common mistake when people start working on these kind of projects is ignoring building codes and regulations. This is something that you can never avoid, no matter what. Yes, it is an honest mistake to forget about those codes and regulations, but that unfortunately is not a legitimate excuse.
Whatever you want to build in your backyard or on your house, you have to stick with these regulations. Every city has a different building or residential code. So, whatever you do, make sure you are up to date with this kind of information.
Also, certain cities, states, or countries require you to have a permit for such projects. If a permit is needed and you do not have one, it would be illegal to start building your deck. If you do build that without a permit, someone might ask you to tear it down in the future. That would be a huge waste of money. Be careful.
Bad planning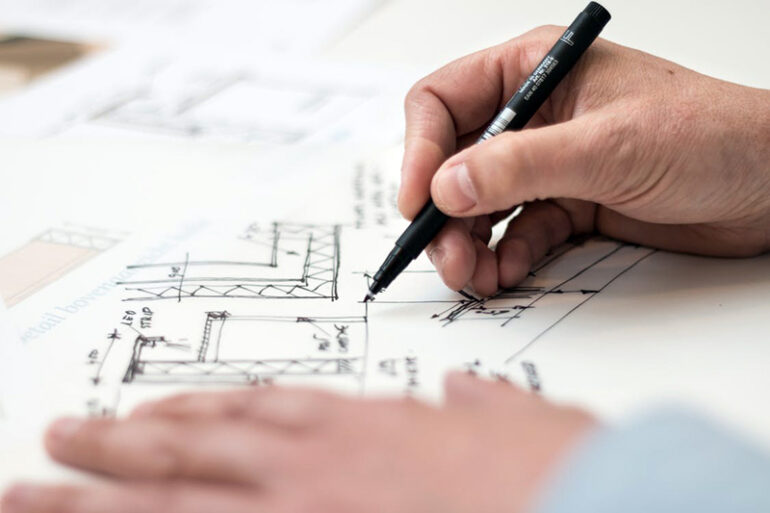 I assume that this is going to be the first deck that you have ever built in your life which naturally means that you do not have a lot of knowledge regarding this topic. And that is fine. With so many different guides and so much information online, you could easily figure out exactly what you should and should not do.
If that is really the case, you should always be open to suggestions. Being stubborn about these kinds of things is not worth it. Read as much as you can on this topic, accept advice, and plan as much as you can beforehand. Planning along the way is not going to work out.
Many DIY enthusiasts make the mistake of poor and bad planning. This usually happens because of too much confidence. Accept the fact that you do not have a lot of experience in this area and double-check everything to make sure that you have a proper plan ready.
Ignoring professional help and suggestions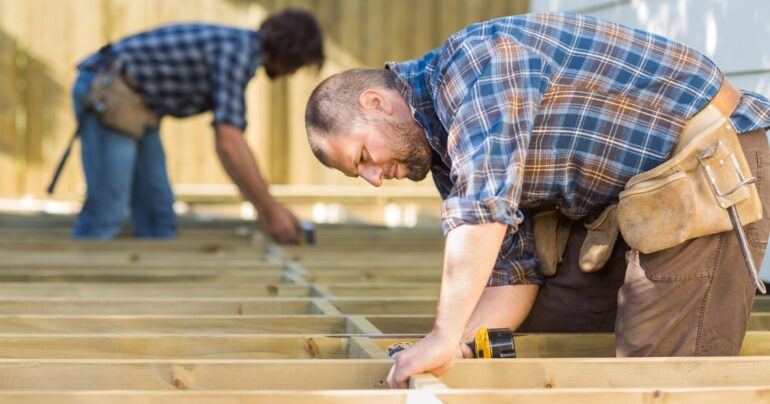 The entire point of a DIY project is that people can save a lot of money but at the cost of time and effort. However, just because you want this entire project to be DIY does not mean that you are not allowed to get a bit of professional help, advice, or suggestions. If you ever feel like this deck building project is overwhelming and too difficult, maybe you should consider hiring contractor services for a custom deck as suggested by https://decksforlife.ca/.
Yes, this will cost you a bit more than you expected, but at least you will successfully finish what you started. Also, consider that these services could be cheaper because you have done some of the work will stop, for example, if you have already established the foundation and bought the right materials, the contractor will offer a lower fee. So, even if you do hire a professional along the way to help, you are still saving a lot of money.
Acquiring cheap materials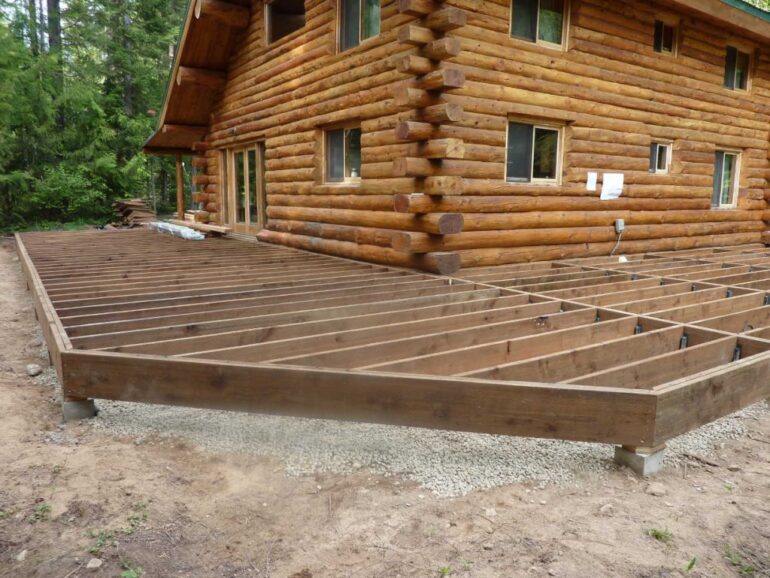 The single most expensive part of this entire project will be the materials you have to acquire. You are going to need a lot of wood, plywood, boards, screws, and who knows what else. The reality is that it is going to cost you. However, this is not the place where you should be cutting corners these materials needed to build a deck are expensive for a good reason. They are properly manufactured. In other words, they are made to be durable, strong, and last long.
If you decide to cheap out on the materials to save money, you will end up with a product that is going to fail in a short amount of time. This deck that your building right now should last you for several decades, but only if you buy the right materials. Otherwise, it might start showing failures only after a couple of years. That is unacceptable and it is a waste of money in the long run. Imagine having to pay hundreds or even thousands of dollars every few years for repairs.
Low expectations for expenses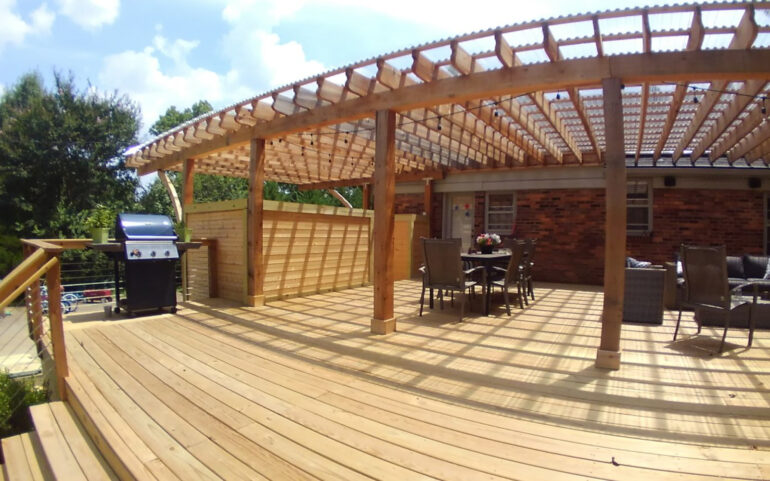 The last but not the least mistake in the budget. A lot of people want to think that this deck is going to cost less than it should. They always hope for the best possible outcome, but that is rarely the case which is why so many of those people end up with a smaller budget than they really need. The reality is that anything can happen during the building process of a deck and you have to be ready for that. Because of this, it is essential to be prepared for the worst possible outcome and not the best.
Set your expectations high about the required budget and assume that you are going to need a lot more money than usual. So, whatever happens in the future, you will always have extra to finish the project. There are probably a lot of other things that you should avoid during the deck-building process, but these five things I mentioned are some of the most important stuff you have to remember.