Selling your motorhome can be a rewarding endeavor, both financially and emotionally. To ensure you get the most out of your investment, it's crucial to employ effective strategies.
This comprehensive guide will walk you through the essential steps to command top dollar for your motorhome sale.
Research Market Trends: Pricing, Demand, Popular Features, and Brands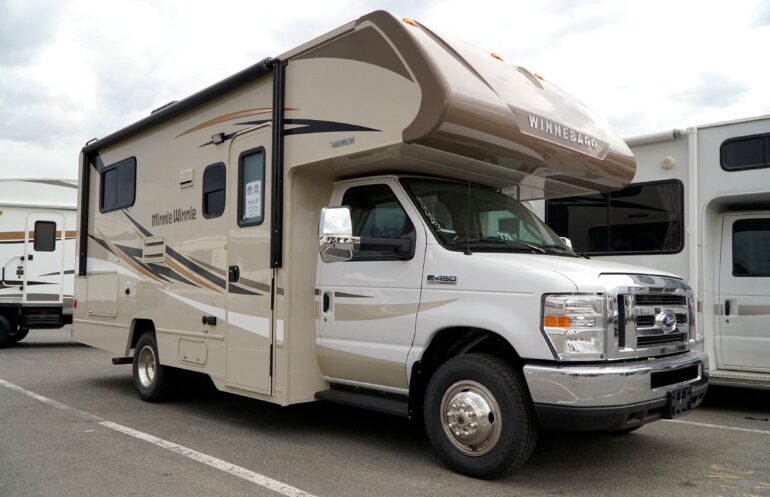 Before listing your motorhome for sale, it's essential to delve into the current market trends. Research pricing data, demand fluctuations, and the most sought-after features and brands among motorhomes for sale.
This knowledge empowers you to set a competitive asking price that aligns with the market reality. Factors like the age of your motorhome, its mileage, and any unique amenities it offers should be carefully considered.
By adopting a well-informed pricing strategy, you not only attract potential buyers but also lay the foundation for a successful sale that maximizes the return on your investment.
Pre-Sale Checklist: Inspection, Repairs, and Maintenance for Optimal Value
Before listing it for sale, a thorough pre-sale checklist is vital. Begin with a comprehensive inspection, identifying any repairs or maintenance tasks that could enhance its value. Fixing minor issues like leaky faucets or worn upholstery can significantly impact a buyer's perception.
Undertake necessary repairs, ensuring all systems are functional. Regular maintenance like oil changes and tire rotations adds appeal. A well-maintained motorhome signals reliability, justifying a higher asking price. Present potential buyers with a detailed record of recent maintenance and repairs, instilling confidence in your vehicle's condition.
By taking these proactive steps, you're not only increasing its value but also paving the way for a smoother sale process and the possibility of commanding top dollar.
Curb Appeal: Enhancing Exterior Aesthetics to Attract Buyers
The exterior sets the stage for the buyer's first impression. Enhancing curb appeal is crucial for attracting potential buyers. Begin by giving the motorhome a thorough cleaning and addressing any cosmetic issues like dents or scratches.
Consider applying a fresh coat of paint or updating decals to give it a rejuvenated look. Ensure that all exterior components, from lights to awnings, are in good working order. A well-maintained exterior suggests that the motorhome has been cared for and is ready for new adventures.
Don't underestimate the power of curb appeal; it's the initial spark that can ignite a buyer's interest and pave the way for a successful sale at a premium price.
Interior Upgrades: Modernize, Clean, and Stage Living Spaces Impressively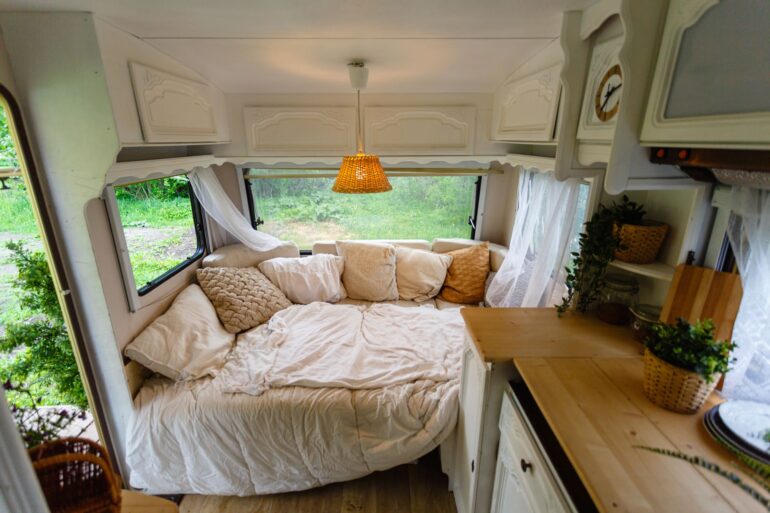 Modernizing the interior can drastically increase your motorhome's marketability. Update outdated fixtures, repaint walls with neutral colors, and invest in appealing decor. A clutter-free, clean interior makes the space feel larger and more inviting.
Consider staging the living areas to help potential buyers envision themselves enjoying the RV lifestyle.
Documented History: Gather Maintenance Records, Service Logs, and Upgrades
Creating trust with potential buyers is essential when selling your RV. One effective way to do this is by gathering and presenting a comprehensive documented history. This should include maintenance records, service logs, and any upgrades you've made over the years.
This documentation not only highlights your commitment to keeping the motorhome in excellent condition but also assures buyers that they're making an informed decision. It demonstrates transparency and offers a clear picture of the motorhome's maintenance and performance.
By providing this evidence of care and investment, you're more likely to command a higher price for your RV, as buyers will see the value in a well-documented and well-maintained vehicle.
Professional Photography: High-Quality Images to Highlight Motorhome's Features
When selling your motorhome, high-quality photography is a game-changer. Invest in professional shots that showcase both the interior and exterior in the best light. Capture the unique features that set your RV apart, whether it's the spacious living area, modern kitchen, or panoramic windows.
Clear, well-composed images convey a sense of value and help potential buyers envision their future adventures. Don't forget to emphasize details like storage space, amenities, and any recent upgrades.
These images are often the first impression buyers have, so they play a crucial role in attracting interest and driving inquiries. In the digital age, where visuals dominate, stunning photography can make all the difference in securing top dollar for your motorhome.
Strategic Advertising: Online Platforms, Social Media, and RV Enthusiast Communities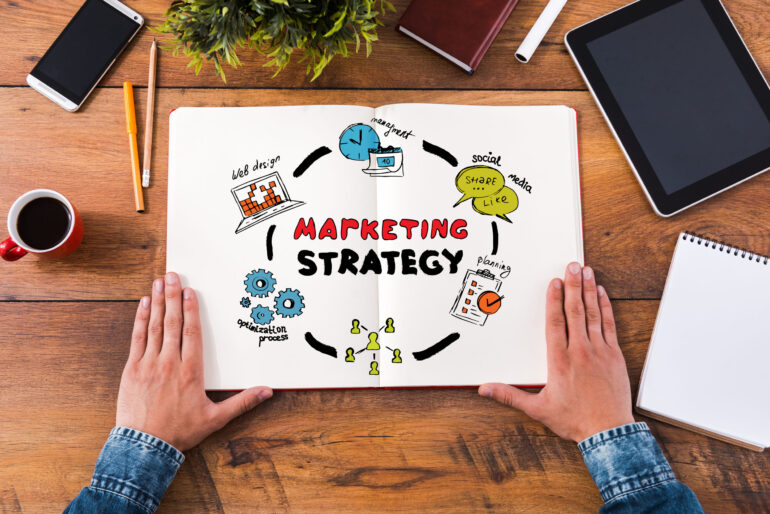 Cast a wide net by leveraging various advertising channels. Online platforms like RV listing websites, social media, and RV enthusiast forums can connect you with potential buyers across the globe. Craft compelling descriptions and include key details in your listings. Engage with potential buyers promptly and courteously to establish a positive rapport.
Effective Negotiation: Tips for Skillfully Handling Buyer Price Discussions
Negotiating the price of your motorhome demands finesse. Start by understanding the buyer's perspective and being open to reasonable offers. Maintain a respectful tone and actively listen to their concerns. While aiming for the best price, demonstrate flexibility to reach a mutually beneficial agreement.
Keep in mind the value your RV brings and highlight its standout features. Be prepared to justify your asking price with maintenance records and upgrades. If the negotiation stalls, suggest non-monetary incentives including camping gear.
Ultimately, a balanced approach and willingness to find common ground will make the negotiation process smoother and increase the likelihood of a successful sale.
Timing the Sale: Seasonal Trends and Ideal Periods for Selling
Timing can significantly impact the success of your sale. Research seasonal trends in the RV market to identify when demand is highest. Spring and summer are popular times for motorhome purchases, as buyers prepare for travel. Consider regional climate factors as well—selling a motorhome suited for colder climates in the fall might yield better results.
Final Touches: Detailing, Final Inspection, and Closing the Sale Successfully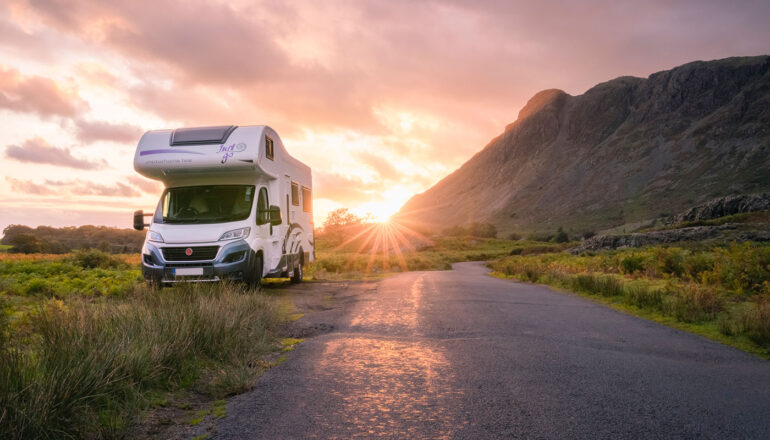 Before sealing the deal, give your motorhome a thorough detailing. Clean every nook and cranny, ensuring it's in impeccable condition for the final inspection. Address any last-minute touch-ups and verify that all systems are functional.
During the closing process, remain transparent, and provide all necessary documents. A smooth transaction sets the stage for positive reviews and potential referrals.
Selling your motorhome for top dollar requires a combination of preparation, presentation, and communication. By following these strategies, you'll not only maximize your profit but also ensure a satisfying experience for both you and the buyer.
Remember, a well-cared-for motorhome isn't just a vehicle—it's a gateway to countless adventures, and finding the right buyer ensures its journey continues.