Botox is an extremely popular cosmetic procedure. It is a clinically approved procedure and is used for the removal or reduction of fine lines and wrinkles. It also has some amazing health benefits e.g., it helps treat hyperhidrosis, migraines and various skin diseases.
In the U.S., Botox has become greatly sought after since the last few years and is still going strong for its many beautifying and health-related treatments. But if you're someone who is looking to get Botox done this year and are confused about the results, then worry no more! As we have compiled a list of the top 5 reasons why you should get Botox in 2023. Read on!
1. It Smoothens the Skin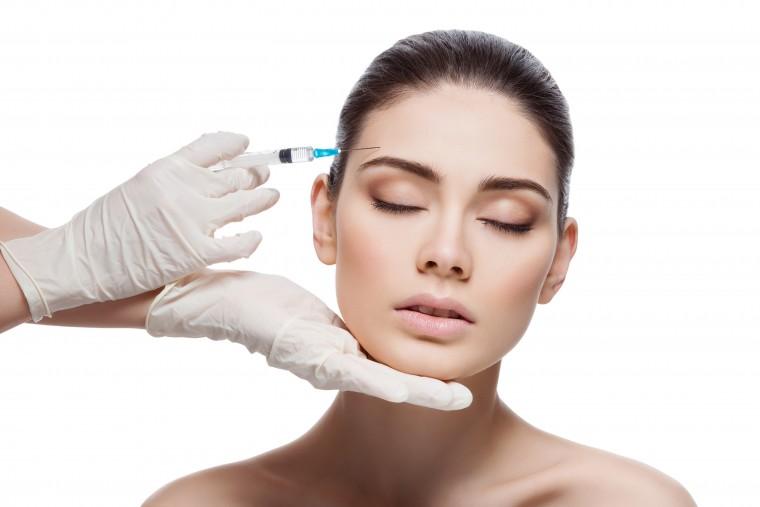 Botox is known to be effective for eliminating under eye and forehead lines, crow's feet and also reduces wrinkles. The reason is that when the specific muscle gets injected it stops shrinking, causing it to soften and relax. Although Botox is effective for a lot of facial wrinkles and lines, it may not be able to treat a few types of wrinkles as well like sunburned skin wrinkles.
Botox results vary from skin to skin but it is known that these results don't last for a long period of time and the muscle starts to contract again. But if you keep getting Botox for some period it can naturally cause the muscle to get relaxed and would only require timely treatments.
While Botox can serve as an antidote for ageing and other skin conditions, a healthy and long-lasting freshness is only possible if you take care of your skin naturally. Incorporate a proper skincare routine, healthy diet and constant use of sunscreen daily. Additionally, get rid of any product or food that irritates your skin.
2. It is Safe and Time-Efficient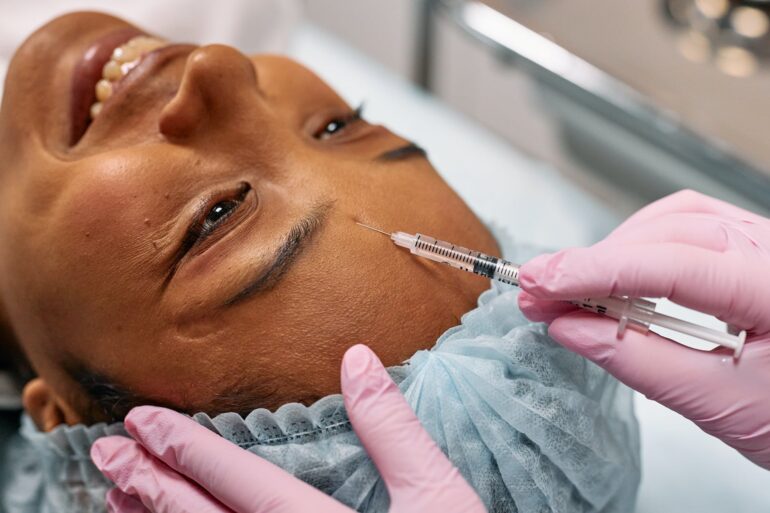 Botox injections are clinically tested many times and have been declared safe to administer. The only time a Botox can go wrong is when it is not administered by professionals or the wrong dose is directed.
Botox injections are also convenient as they don't take a lot of time and you don't have to spend a whole day in bed just because of one shot. A normal dose of Botox does not take more than 15 minutes to be injected. After injection, the results are visible usually in just two days.
An unprofessional Botox administration can be unsafe and often take time to recover from. This is why Botox should only be injected by a professional doctor or under their supervision. There are good clinics out there such as Gambhir Cosmetic Medicine who have have expertise in dealing with these injections and have gained immense recognition for their skills. You can contact them on their website and book an appointment for consultation.
3. It Treats Hyperhidrosis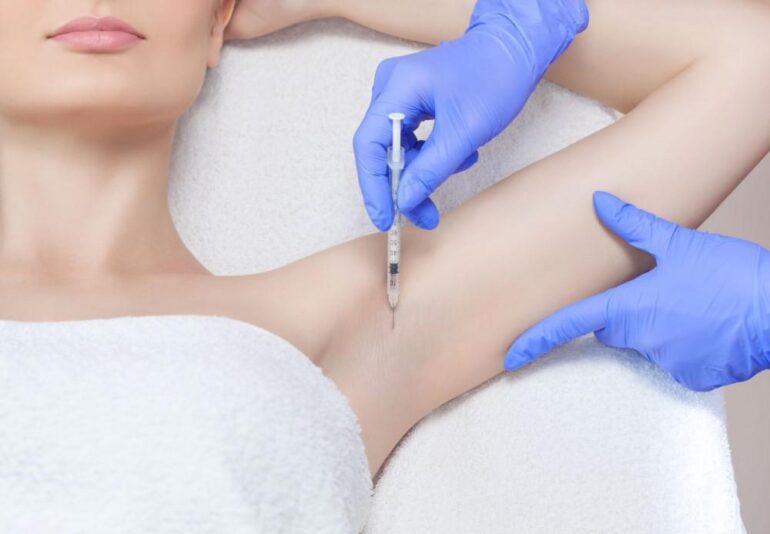 Hyperhidrosis is a condition associated with heavy sweating mostly on palms, armpits or soles of the feet. People who suffer from this condition become shy and embarrassed so much that it affects their day-to-day life. Botox injections can help you in this regard.
It may not be the permanent cure but a complete course of these injections can help ease hyperhidrosis for about 7 to 8 months. Botox injects a toxin named botulinum into the palms, armpits or feet which blocks nerve signals that cause sweat glands to produce excessive sweating. It is important for injections to be administered directly where you want to reduce the sweating.
Some eventual side effects of Botox for hyperhidrosis can be:
        Headache
        Flu
        Pain at the site of injection
There are no long term extreme side effects of Botox however some rare but extreme side effects include:
        Troubled vision
        Troubled breathing
        Muscle weakness
4. It Treats Several Eye Conditions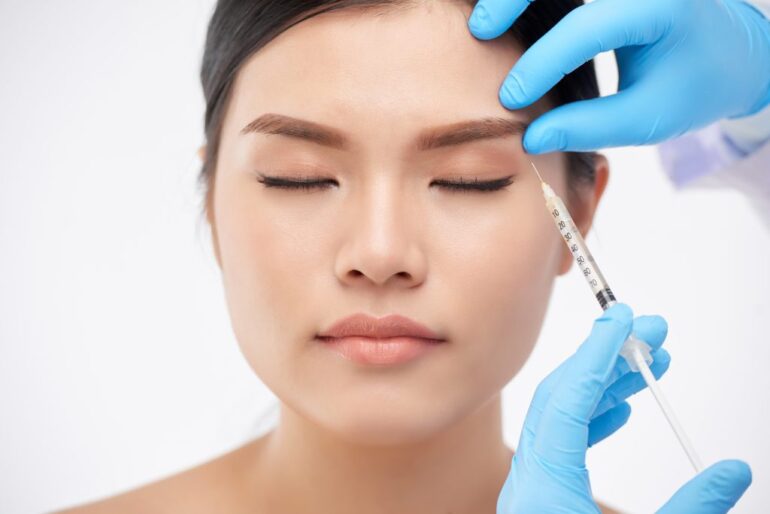 Botox is quite useful in treating several eye conditions such as lazy eye, eyelid twitching, excessive tearing etc. Botox injections are used around or under the eyes to treat the conditions that are impacting your vision. But the question is, how do Botox injections treat it? There are two muscles that move the eye from side to side. Both these muscles pull each other in opposite directions which, in result, helps in keeping your gaze straight.
If any one of these muscles grows weak then we may not be able to do that because the stronger muscle will pull the eye to look in the opposite direction. So, when a muscle gets weak, the doctors inject the drug to relax the strong muscles that give the weaker eye muscle the opportunity to heal.
The Botox injections are not a permanent solution for some eye conditions as their effects last for a few months. After a few months, you have to get another injection to relax the muscle that is causing you pain.
5. It Helps with Bladder Control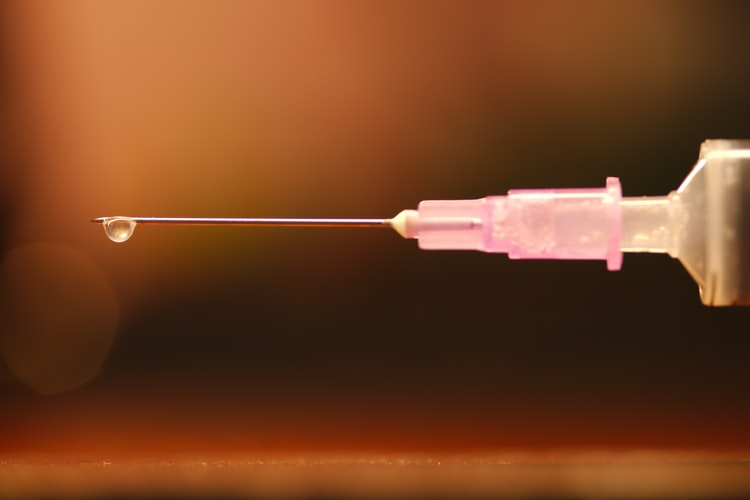 Yes, you have read it right, Botox treats several overactive bladder related issues such as urinary incontinence and urinary sphincter spasm. In some conditions, these bladder related issues don't respond to the medications and other treatments. This is why many medical specialists use Botox to treat the overactive bladder issue. The way it works is that the surgeon uses a cystoscope to look inside the bladder.
After that, the surgeon injects units of Botox into the bladder walls. When Botox is injected into the walls of the bladder, it blocks the communication of some nerves with bladder and sphincter muscles. This will help stop the person's frequent bladder contractions and normalize the urination.
After the procedure is completed, it can take around 7 days for Botox injections to work. This procedure can stop your urinary issues for 3 to 9 months. But after that, the symptoms may return and you may have to get another Botox injection.
Final Thoughts
Botox treatments are provided all over the world by different cosmetic surgeons and dermatologists. However, it is important that you choose a provider that has experience in Botox treatments. Otherwise, you may not get the desired results. Botox injections do have some common side effects but nothing too dangerous. However, if the practitioner isn't experienced in these treatments, then it can have side effects as inexperienced practitioners aren't aware of the correct sites of the injections.