How To Get Your Security Deposit Back When You Move OMany people rent instead of own. Whether you're in an apartment or renting a single-family home, you probably want to get your security deposit back when you move out. The majority of rentals require a security deposit when you move in. And while the amount required may vary, most renters want this money back so they can use it for a new rental or for other moving costs.
However, you may not get all of your deposit back if you damage your apartment or don't follow move-out instructions.
To help ensure a returned deposit, follow the tips and tricks in this article.
Ensure You Follow The Terms Of Your Lease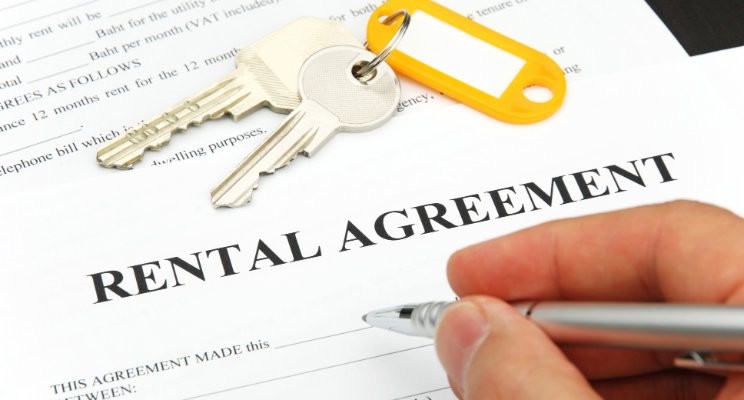 While you can follow some general tips to ensure your rental looks good when you leave, you'll want to check out the specifics of your lease. For example, some buildings require that you give a notice of intent to move out. They will likely outline the move-out steps, and you should make sure you're going by the terms of the lease if you want to get as much back as possible.
Also, note that landlords and property managers aren't supposed to charge you for normal wear and tear, so you should check that they provide a list of any repairs they deducted from your deposit.
Make Minor Repairs
If you want to make a good impression when leaving your rental, consider making minor repairs on your own. While some minor issues are expected, you'll want to repair any noticeable holes in the walls with caulk and paint. You should also take care to remove nails, things stuck on windows, and other objects that are easy but time-consuming to fix.
Of course, as you make these minor repairs, ensure you aren't doing a shoddy job. If you try to make small repairs to any damages you've done, you still might not get your security deposit back if you hastily patch things up or it looks super obvious. Instead, you can take time and follow instructional videos to make these smaller fixes look good.
Deep Clean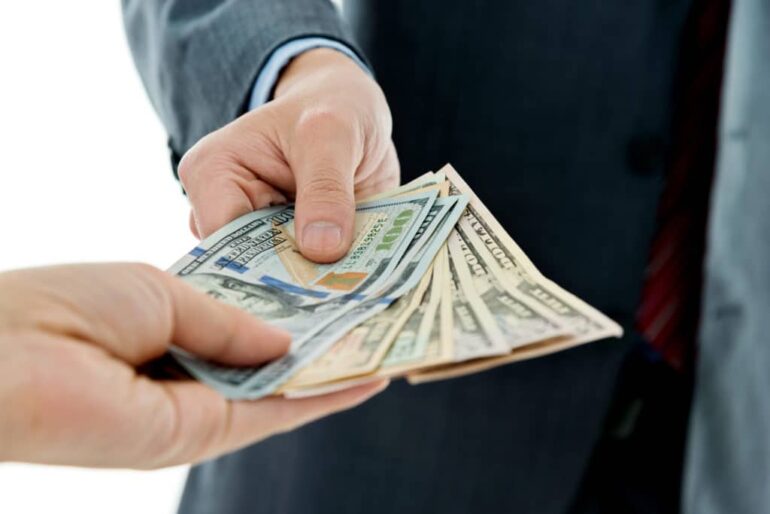 Most property management companies and landlords know they must clean the apartment after a tenant moves out. However, this doesn't mean they are responsible for cleaning any and all messes. If your unit was messy and wasn't kept up well, you can be charged for the extra work needed to get the space rentable.
Even if you're pretty clean, it doesn't hurt to do a good clean-out when you move. Make sure you've taken out all of your items and wiped things down. Focus on the inside of appliances and floors. This will leave a good impression and help with getting your deposit back.
If you're not someone who loves to clean or you haven't kept up on cleaning the palace as much as you should, you may want some advice on how to deep clean the rental before you move out. There are some general tips you should follow to make sure the apartment looks sparkling!
Wipe down everything with some dish soap and hot water: This includes wiping down the walls, the outside of cupboards, both sides of doors, and inside drawers and cabinets.
Mop any hard floors thoroughly: Floors are something most landlords will notice right away when you move out, so you want to ensure these are looking great. You should sweep a couple of times, then mop on your hands and knees for the best shine. Make sure you use the right kind of cleaner for the floor material.
Get a carpet cleaner: While most places will plan to deep clean carpets after you move out, you may want to do this yourself if you really left a lot of stains. Many places will let you rent a carpet cleaner.
Scrub down the bathroom: Bathrooms are places that can become dirty quickly. You'll want to use various cleaners to make the bathroom look great again. Consider a degreaser to really clean the toilet. You can also use bleach, but ensure you aren't mixing chemicals.
Wash windows: Finally, clean up interior windows and exteriors if you can reach them. You can use a mix of water and dish soap. For the best streak-free shine, use a squeegee.
Request A Walkthrough
Before moving into a new rental place, taking pictures and documenting any issues is vital. This way, you can't be held responsible for any damage that was there before you moved in.
Then, when you move out, ensure that you request a walkthrough with your rental company. This way, they can point out any issues, and you'll have a clearer picture of any damages they plan to repair.
Also, you can speak to them during the walkthrough about requests for maintenance you made and whether or not they were completed. While there can still be disputes about who is responsible for fixing certain things, a walkthrough at least gives you the opportunity to explain your side of things and champion yourself. You'll also get a better idea of what you're being charged for, so it can give you peace of mind.
Generally speaking, a walkthrough protects both renters and owners in security deposit disputes.
How To Get Your Money Back
While accidents happen, and you may not get all of your security deposit back when you move out, following these tips can help you get at least some of these funds back.
The best way to guarantee you'll get your security deposit is to keep your rental in good condition throughout your time living there. This way, you won't have to work so hard to get the unit back in livable condition, and your property manager will be happy to return these funds to you.
You should also check your lease to learn about any moving out policies. Some places require you to give a month or two's notice, even if your lease is near the end. Ensure you follow these instructions so you don't end up losing out on the deposit!