Most homes have tile in the bathroom, kitchen, or other room. Business premises have them most often, because they give off a more professional atmosphere. Although these floors can look very nice, they get dirty quite quickly. In some situations, more dirt is created, such as when there is a large flow of people.  Although you can clean your floors yourself, it is best to contact a professional cleaning service every now and then like BeaverMaids. They will give your tiles a deep cleaning that needs to be done after a while.
How often do your tile floors need to be professionally cleaned?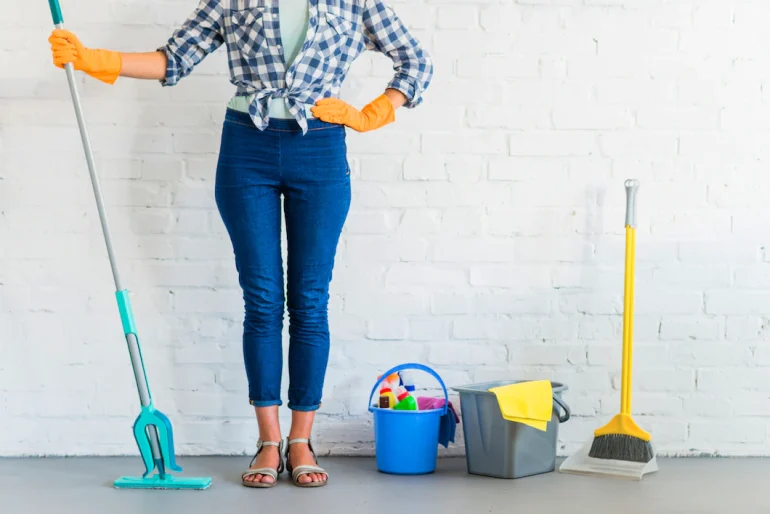 The maintenance of your floors depends on various factors. For example, some people don't need to deep clean their tiles more than once or twice a year. However, others have facilities that see heavy traffic every day. This means that the floors are more susceptible to damage due to constant use. Even though they are cleaned daily, with regular equipment and methods you cannot reach the smallest cracks where the rest of the dirt remains.
After some time, these residues change the color and appearance of the floor, which means that regular deep cleaning is necessary. In this way, you will extend the life of the tiles and keep their beautiful appearance. You should also consider the age of the floors, how often you clean them yourself, and what cleaning products you use. Do not forget that the cost of replacing floors is much higher than the services of cleaning companies. So act on time, before it becomes impossible to clean the grout.
DIY Cleaning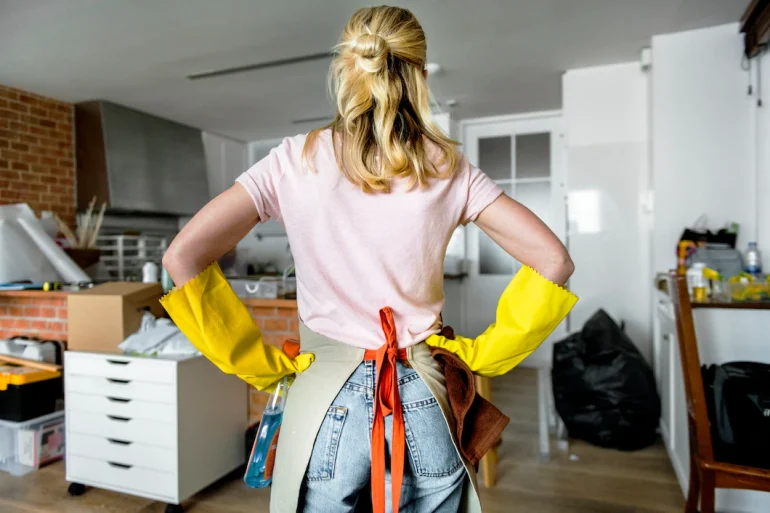 There are several excellent cleaning methods that will help you maintain the appearance of your tiles on a daily basis. However, these methods can never replace deep cleaning. You can use them daily, once a week or once a month. It will do the job, but not as well as the pros. One of the more effective methods is to use bleach and other aggressive grout cleaning products. However, there are healthier options such as vinegar, baking soda, hydrogen peroxide, etc. When it comes to the first method, you will need a container with a pump in which you will pour vinegar and water.
Shake the container well and apply the mixture to the desired surface, wait 10 to 20 minutes and then wipe with a wet cloth.
You will pre-wet the cloth with water and a little detergent in order to remove the remaining dirt and additionally clean the tiles. You can also pour vinegar on the grout, leave it for half an hour, then pour baking soda and leave it as long as you can. After that, use the wet cloth again, and if you add a little essential oil to it, you will get rid of the unpleasant smell very quickly. Hydrogen peroxide is equally effective, and the application procedure is exactly the same. Therefore, these products grow according to a simple principle. They will dissolve stubborn stains that you will later wipe with a cloth. Remember that these products only help if the stains are fresh. They will not improve the appearance of old tiles that have long lost their luster.
How to properly maintain floors?
Now that you know all the cleaning methods you can use, you need to do it right. No matter which method you choose, daily cleaning is a must. This means that you will clean the dust with a floor cloth or with a vacuum cleaner. In this case, you can also use only water or floor detergent. It would be best to mix warm water and a neutral detergent. Make sure you maintain a regular cleaning schedule to keep your floors looking great. You also need cleaning items. This would be a single brush or an old toothbrush. It is much smaller, which means that you can clean hard-to-reach areas with it. However, use a brush that is neither too hard nor too soft. Dust allergies are a big problem in buildings, especially in homes with children. When you maintain each room properly, you will prevent excessive dust accumulation.
Do I need a professional cleaning company?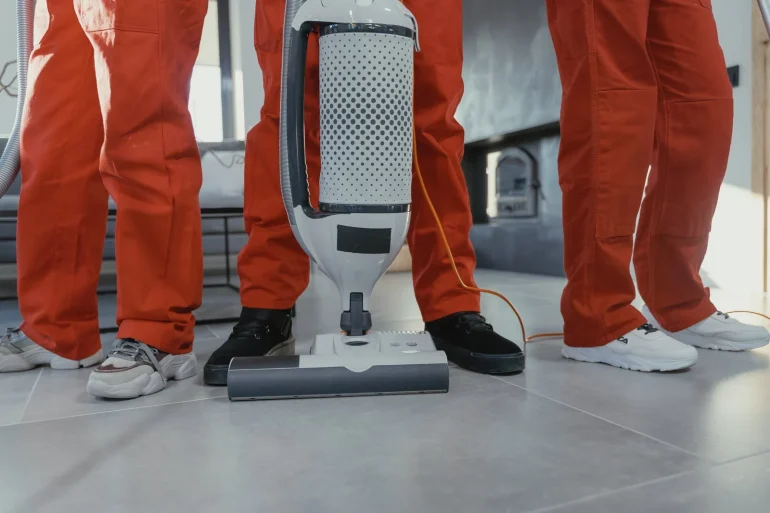 One of the biggest advantages of these companies is that they keep up with cleaning trends. This means that they will be informed about every novelty that comes to the market and use them to raise the level of their services. Cleaning companies like Sidepost constantly invest their resources in finding the best cleaning materials and equipment. They also have a wide range of supplies, tools and product so you can check this and see what exactly pros have and you don't. Another big advantage is that they will know how to assess the condition of your floors and apply the appropriate cleaning methods and products. It is about trained and qualified personnel. They have received many hours of training and have worked with many clients before you contacted them. In this way, flawless and high-quality cleaning results are achieved.
In the last few years, the cleaning industry has made great strides in reducing its harmful impact on the environment. For this purpose, they use more environmentally friendly products and solutions that are safe for the environment. Finally, if you get in touch with these experts, they will completely adapt to your needs. Their main task is to please you, which is why they will keep your requirements in mind at all times. Design a cleaning schedule according to your habits and wishes. He will also bring in more people if needed to get the job done in the shortest possible time.
Because of all these advantages, you have the opportunity to achieve great results without much effort.
Conclusion:
A good cleaning schedule will keep your floors hygienic, but only with professional help can you deep clean them. Don't forget that neglected floors bring much bigger and more expensive problems. If you have ever tried to deep clean surfaces yourself, you understand how difficult a task it is. You will get tired and spend a lot of time, and even then you will lack a professional touch.
If you are considering hiring a cleaning company, do so today. They are really into it.