Italy and travel bode so well together. It is one of those countries you need to see during your lifetime. Have you had this idea? We bet you did. But, Italy is no small place. It is an entire peninsula. There are beautiful towns, cities, and villages from north to south and anywhere in between. Today, we are going to focus only on those towns that are on the coastline. We're talking about all three sides. Italy is truly blessed by being surrounded by five seas: Adriatic, Ionian, Mediterranean, Ligurian, and Tyrrhenian seas.
What this means is that there are plenty of towns to visit. It is not possible to see them all, even if you dedicated years to it. But, during a few summers, you can at least visit those that we see that are worth it, especially on your first visit. Without further ado, let's see which towns you need to add to your bucket list. These are Italian coastal towns you need to see on your first trip to Italy.
Positano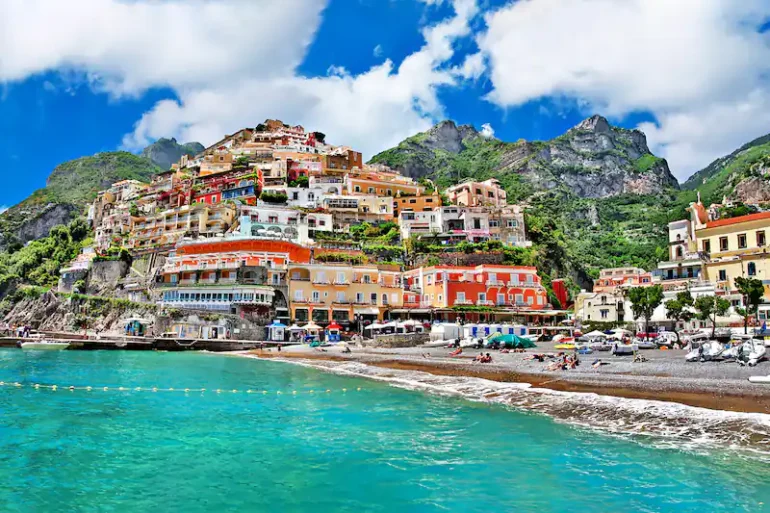 When it comes to coastal towns, Italy has plenty to offer. Positano needs to be high on every list. This one is located on the famed Amalfi Coast. That says a lot. When we say that you must visit it, it means that other people think the same. This is what makes this resort so popular. Also, we're not going to lie, it is expensive. But, it's worth it. Just seeing the beaches of Fornillo and Spiaggia Grande will leave you breathless. Not to mention that Carpi is one boat ride away.
Vernazza, Cinque Terre
In its essence, Vernazza is a Village in the Cinque Terre region. Regardless, it is worth your time and money. It will help you create memories worthy of a lifetime. Its romance starts in its unique marina. Beyond that, your eyes will eat upon the coastline made out of rocks. The colorful houses will make you feel like you're in a fairy tale. If you're a fan of local cuisine you will love its cliffside restaurants towered by the town's bell tower. If you're a fan of historic monuments you mustn't miss out on Doria Castle. Places such as this one are what everyone has in mind when they think about travel to Italy, and the reasons are all there.
Rimini, Emilia-Romagna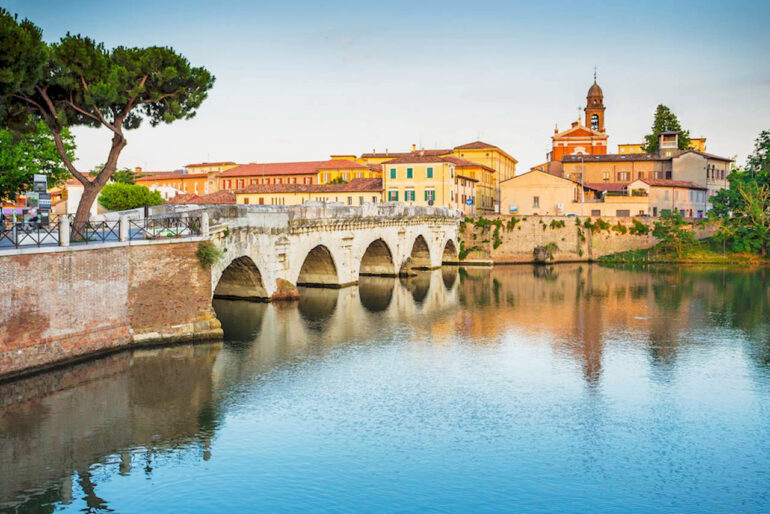 Here, we are talking about a bigger town that can even be described as a city on the Italian coastline. The staggering information is that Rimini has 10 miles of beaches. When you combine this with a historic city center you know that it's a place worth visiting. When you talk about a summer vacation in Italy you need to consider Rimini. It is the best that Italy has to offer, and it's also the biggest town in this department. If you're a fan of nightlife, Rimini will leave you breathless. If you don't like to stay in one place you'll be glad to hear that Bologna is only half an hour's train ride away.
Manarola
Manarola is one of the pearls of the Cinque Terre National Park. People who have visited it claim that it must be the most colorful town they've ever witnessed. This is not far from the truth. When you glaze it from far away it appears to be the work of a sculptor who had his work painted by a Renaissance painter. Among the landmarks that are a must-visit when you're in Manarola is the Church of San Lorenzo. Nature is one of a kind, and when you combine it with the architecture and the sea, you're in for a treat.
Polignano a Mare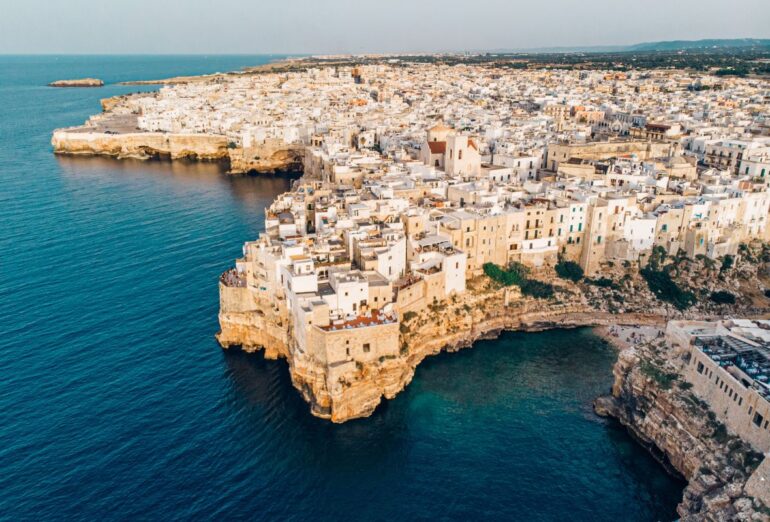 We are now moving to Southern Italy and the well-known Puglia Region. There is only one thing you need to be careful about when you visit Polignano a Mare. Don't fall in love. But, it's hopeless. You will. You will be enchanted by this small town on the Adriatic Sea. If you get bored of it, which you won't, Bari is only forty minutes away by train. Once you experience the clear waters of the Adriatic Sea in this place, you will want to remain forever.
Portofino
All of the towns in Italy have a history to them. But, it's hard to believe that Portofino managed to cross the path from being only a small village to one of the premium resorts in Italy, and we might even say in Europe. You will see what we're talking about when you witness the number of yachts tied in its marina. While you'll see a few billionaires on the spot, and maybe some celebrities too, your attention will mostly remain on the unique architecture of this place. If you want to enjoy it to its fullest, you need to take a look at Castello Brown or Terrazza San Giorgio.
Amalfi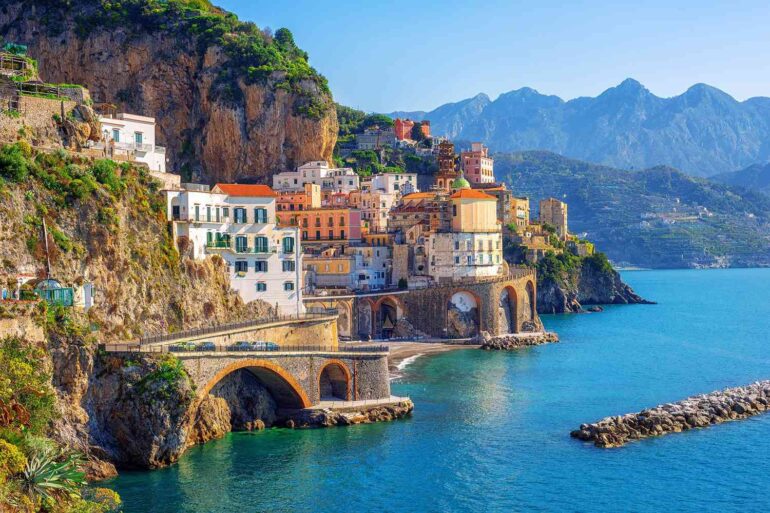 Those who visited Amalfi say that you can view the entire town in less than half an hour. They also stated that they did so, and they repeated it a hundred times. You can't get bored of Amalfi. Its unique design, numerous coffee shops, and great weather keep people coming, going, staying, and returning. If you want to take a breath of fresh air, and the history of this region you need to enter the Duomo di Amalfi. This 9th-century building is the monument that stands above the city. Also, what will make you come back is the region's famous drink – limoncello.
Sperlonga, Lazio
Rome is not on the coastline of Italy. But, if you're visiting the capital city, and want a short getaway to the beach, we have a place for you. The town in question is Sperlonga, Lazio. It will be a thrilling experience after the busy capital of Rome. The white houses of this town will make you feel comfortable and relaxed. The way you should feel when on the sea. Majority of people who want to visit the monuments of Rome, and feel the sea air and the soft sands of Italy go here. There's a good reason for it – it's close, it's nice, it's close to Rome, and above all else, quite memorable.