Running a business is no longer done by a small percentage of college students. Most of them barely make ends meet and look for sources of income. Instead of partying and playing video games, they invest in their entrepreneurial efforts. Today, running even a small company comes with many challenges.
Students often have trouble finding their niche and frequently change vocations. Some base their business on majors like human resources or graphic design. Others choose a different pass and sell products on eBay and Etsy. In all cases, they need a strong marketing strategy to wow their fellow students.
1. Harness The Reach Of Social Media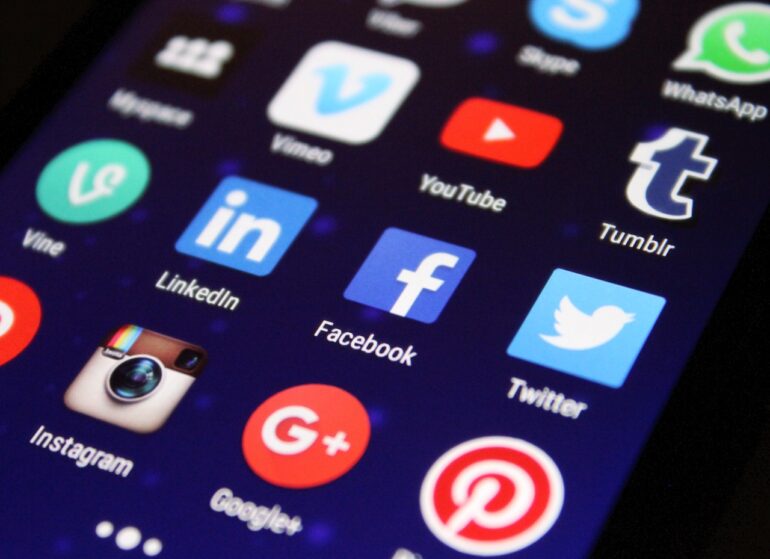 Mainstream social media platforms are one of its key components. Modern students arguably spend more time online than they do attending lectures. Some hire writing service EssayHub experts in exchange for more Twitter, Facebook, and Instagram hours. Students can use these websites to advance their businesses online.
Each platform has its perks, depending on the work you're doing. Instagram is perfect for graphic design and photography. Facebook helps share client testimonials like those found on an essay writing service or an online shop. Fellow students will more likely get in touch with you when they see proof of the work. It will do wonders for the business image.
In general, it's better to focus on a small group of people. When writing business posts, make sure to mention and tag anyone who might be interested. It shouldn't look like a wall of Facebook links, as several names will be enough. Don't forget to use the right hashtags, e.g., your campus name, university, or group.
As more people become your customers, the scope of posts can increase as well. In all cases, posts must catch the eye of your peers. For extra information, students can check out a variety of SMM courses. They detail the ins and outs of the field and will be beneficial at each stage of their journey.
2. Spread The Word On Campus
While social media is great, campus advertisements still play a big role. People start coming back to university halls and study areas. This marketing potential can't be overlooked. Printing out a dozen fliers and posting them around will be great for business. Make sure to contact the staff and get their ok on your ad campaign.
Fliers should contain basic information about your business. Place them on bulletin boards in libraries, dormitories, and lounge areas. If possible, add a QR code that leads to your store, portfolio, or SM profile. This way, people will more likely reach the small business and spend money there.
Campus grounds can be used to showcase your talent. For example, one can use chalk to their designs on the asphalt. This can be done near a university cafeteria or other places of gathering. Don't forget about the good-old business cards. They may seem outdated, but this marketing tool still works.
3. Contact Students Directly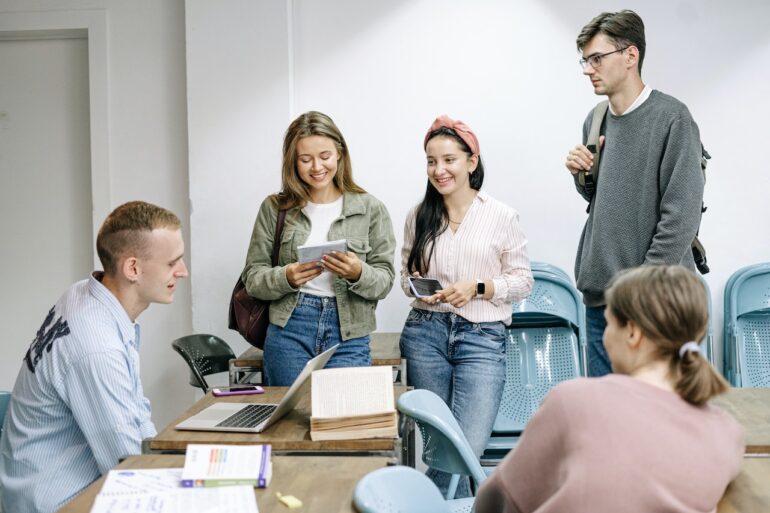 Mass advertising on social media and campus grounds is enough to get people talking. But, one should occasionally contact students directly to get their full attention. Even beginners know someone who can enjoy their business. All you have to do is pay attention to the people around you. Some want to buy essay help, while others need tutoring assistance.
For example, you heard about someone needing a birthday photo shoot. They don't want to overpay someone but won't do it themselves. If you're a part-time photographer, contact this person via email or direct message. Tell them about the experience you've had with this sort of work and provide examples of photos.
Even if they decline your service, they'll remember the offer you've made them. Perhaps they will contact you later or refer the business to a friend. Their acquaintances will trust you more if they get a referral. Each direct message should address a potential customer and their situation.
4. Offer Discounts and Bonuses
College puts a lot of financial pressure on students. As such, cutting expenses is one of their main goals. They can spend hours on writepaper.com reviews to find the most affordable essay writer. Discounts and bonuses can lead many fellow students to your business. They will take the opportunity to save a few bucks. Some of these incentives may include
Student event discounts
Holiday discounts
Loyalty programs
It may seem that only established companies can enjoy these tools. But student businesses can as well. When their business is big enough, it's possible to offer small bonuses with purchased items. They don't have to be expensive or huge to generate buzz.
Clothes with your designs can be sold with small bonuses like keychains or stickers. Such products work as free advertisements for other students on campus. Every free bumper sticker and t-shirt can generate buzz among peers. They will basically do the marketing for you.
5. Create Unique Content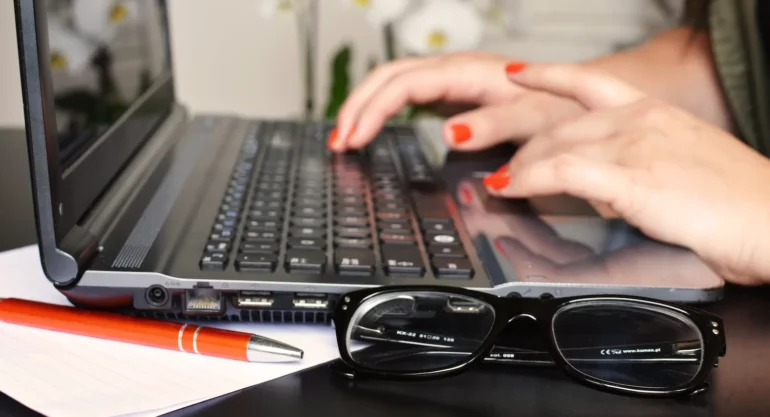 Creating unique content is one of the best ways to reach a student audience. It can be a YT channel or a personal blog. These marketing solutions are available for all business categories. Content shouldn't advertise a business and say things like "buy now." Instead, they have to be interesting. Think about Bob Ross's "The Joy Of Painting" YouTube channel.
It doesn't have direct ads for the paints and brushes sold by the company. Instead, they showcase items in various scenarios. Ross painted thousands of happy little trees and barely mentioned the merchandise. Nowadays, aspiring student business owners can:
Discuss their latest findings and techniques
Showcase their work process and results
Stream graphic design sessions
This content shines the spotlight on you and the business you run. The best part is that there are many formats to choose from. Students can do anything from voicing their political opinions to offering coding advice. The main goal is to tie the content with their business.
Conclusion
Student business owners may be short on cash. But they can still enjoy some of the most effective types of marketing. These free tools can make the most mundane student business successful among their peers.