Safety is paramount in any setting, but when it comes to electrical work, it takes on a new level of urgency. Every year, numerous individuals suffer serious injuries, some even fatal, due to mishandling electrical installations or repairs. At times, the repercussions of faulty workmanship may not be immediate but could lead to dangerous situations such as fires, later on. Embracing a DIY approach can mean exposing oneself to these risks, with little to no recourse should things go awry.
Expertise and Knowledge: The Advantage of Hiring a Professional Electrician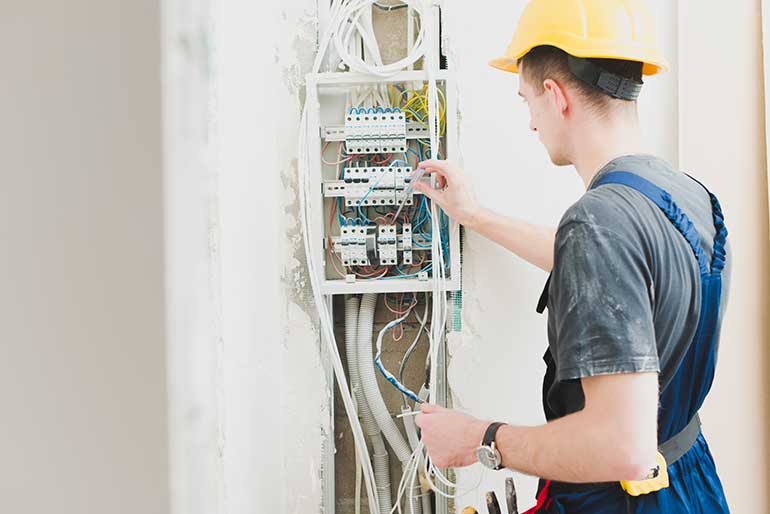 When it comes to electrical work, there's a profound depth of knowledge and understanding required, which professional emergency electrician spend years acquiring. These experts undergo rigorous training to grasp the principles of electrical theory, building codes, and safe work practices. This technical prowess extends to understanding blueprints, circuitry, and the latest technological advancements in the field.
Besides formal education, professional electricians amass a wealth of hands-on experience before earning their license. This on-the-job training is invaluable, equipping them to deal with a broad spectrum of scenarios and problems. For a DIY enthusiast, encountering an unusual or complex situation could mean hitting a roadblock. In contrast, seasoned professionals can draw on their experience to find a solution.
Compliance with Electrical Codes and Regulations: Ensuring Legal and Safe Installations
Electrical work isn't just about connecting wires; it's also about adhering to stringent codes and regulations designed to ensure safety. These rules vary from region to region, and a deep understanding of these laws is essential for any electrical work. Homeowners who attempt DIY electrical work often aren't aware of these codes, resulting in non-compliant installations that can lead to accidents or fines.
Professional electricians, on the other hand, are thoroughly versed in these regulations. They undergo continuous training to stay updated on the latest changes in codes and best practices. Hiring a professional ensures your electrical work meets the highest safety and quality standards, while also avoiding potential legal issues down the line.
Proper Equipment and Tools: Why Professionals Have the Right Gear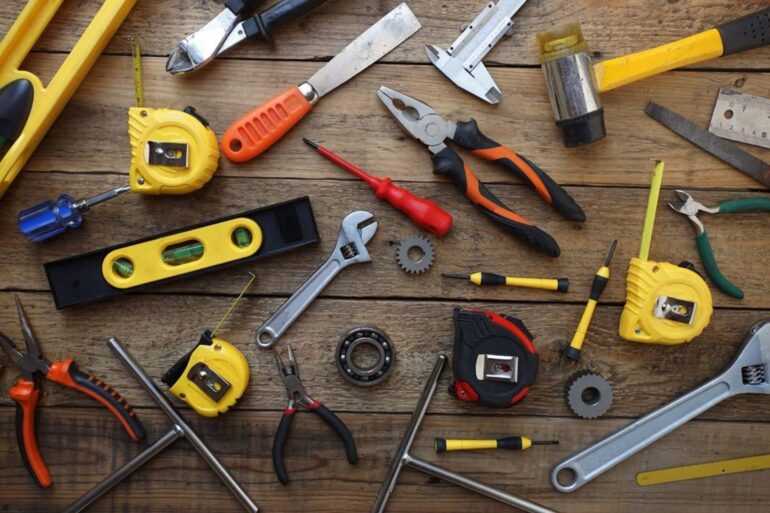 One of the significant advantages of hiring a professional electrician is their access to high-quality, specialized tools and equipment. These aren't just your run-of-the-mill tools available at any hardware store; they are specifically designed for complex electrical work. Having the right tools is critical for both safety and efficiency, allowing electricians to perform their job correctly and swiftly.
For a DIY enthusiast, acquiring all the necessary tools for a one-time electrical project can be an expensive and confusing endeavor. Even with the right tools, understanding how to use them safely and effectively requires training and experience. Professional electricians, with their arsenal of tools and knowledge of how to use them, are far better equipped for the task.
Moreover, technology plays a significant role in modern electrical work. From thermal imaging to advanced circuit testers, professionals leverage these tech tools to diagnose issues accurately and ensure their repairs are effective. This level of sophistication in equipment usage is generally out of reach for the average DIYer.
Identifying Potential Hazards
Electricians aren't just fixers; they're also exceptional problem identifiers. They can spot potential issues before they turn into severe problems. This skill is a result of their in-depth understanding of electrical systems and their practical experience. While DIY enthusiasts may be able to fix visible issues, hidden dangers often go unnoticed until they cause significant damage.
For instance, a professional electrician can identify outdated wiring that poses a fire risk, discover circuits that are overloaded, or find signs of damage not visible to the untrained eye. By catching these problems early, they can prevent catastrophic incidents, saving homeowners from costly damages and dangerous situations.
Moreover, professional electricians can provide valuable advice on maintaining your electrical systems and avoiding future issues. They can recommend when it's time to upgrade your panel, change your wiring, or install additional safety devices. This proactive approach is a substantial advantage over the reactive nature of most DIY electrical work.
Time and Cost Considerations: Weighing the Pros and Cons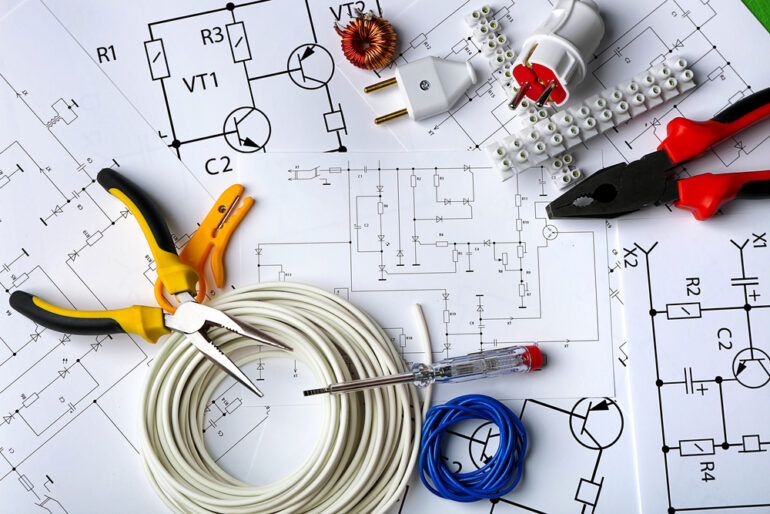 Undoubtedly, one of the reasons homeowners lean towards DIY electrical work is the perceived cost savings. However, this view can be misleading. While you may save on labor costs in the short term, DIY electrical work can often lead to more expensive problems down the line. Incorrect installations or repairs can cause damage that needs professional remediation or result in higher energy bills due to inefficient setups.
On the other hand, hiring a professional electrician may seem costly initially, but it's an investment that pays off in the long run. These experts complete their work efficiently, reducing the likelihood of future issues. Plus, they can offer energy-efficient solutions that may lower your utility bills, providing long-term savings.
Time is another critical factor to consider. Electrical work is time-consuming, and for the untrained, it can take significantly longer. What may take a professional a few hours might take a DIY enthusiast an entire weekend. This delay not only causes inconvenience but could also mean living with potential hazards for longer.
Liability and Insurance Coverage: Protection Against Accidents and Damages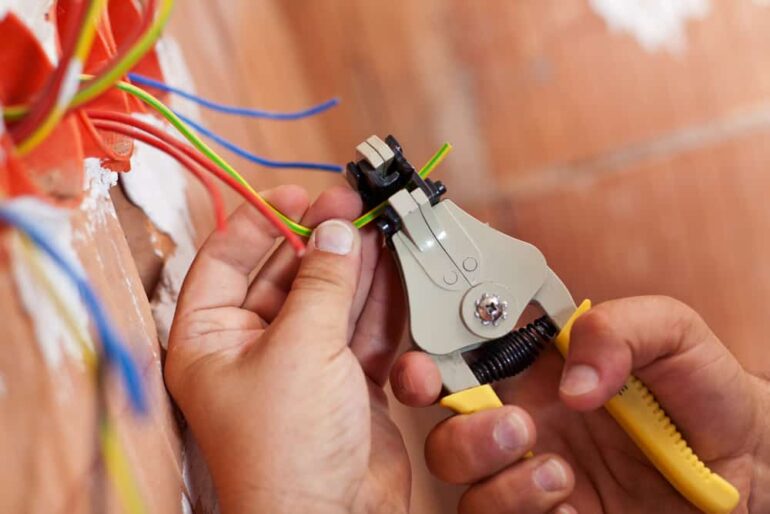 Even with the best intentions and careful planning, accidents happen. When they do, the fallout can be expensive. This is particularly true for electrical work, where mishaps can result in severe property damage or personal injury. For DIY projects, the financial responsibility for these accidents usually rests solely on the homeowner.
In contrast, professional electricians are required to carry liability insurance. This coverage protects homeowners from bearing the financial burden if something goes wrong during the job. It covers the costs of repair or replacement of any property damaged during the electrical work. It also protects against the potential medical costs of any injuries sustained.
Moreover, many electricians offer warranties for their work. This guarantee means if something goes wrong with the work they've done, they'll come back to fix it at no extra cost. This level of protection is typically unavailable with DIY electrical work, where any follow-up fixes will require additional time and money.
Summary
So while the allure of DIY electrical work can be strong – be it the cost savings, the sense of accomplishment, or simply the joy of learning a new skill – it's crucial to remember the risks and limitations. Electrical work is one area where the adage "better safe than sorry" holds especially true. When safety, legality, and peace of mind are at stake, it's clear why leaving it to the pros is the smarter choice.