Divorce is an emotionally challenging process that can be further complicated by legal procedures and documentation. However, for couples who are able to reach mutual agreements on key issues, an uncontested divorce can provide a more amicable and streamlined path to ending their marriage.
While uncontested divorces may appear straightforward, it is essential to recognize the value of legal representation throughout this process. Hiring a skilled uncontested divorce lawyer can offer numerous benefits, ensuring that the process is handled efficiently, legally compliant, and in the best interests of both parties involved.
Understanding Uncontested Divorce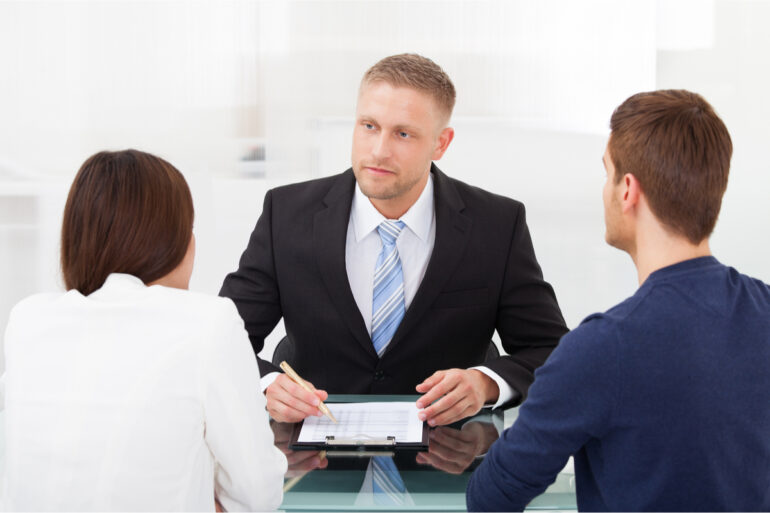 This refers to a situation where both spouses mutually agree to dissolve their marriage and can reach a consensus on important matters such as child custody, division of assets, spousal support, and any other relevant issues.
This type of divorce is often characterized by a more collaborative and cooperative approach, which can significantly reduce emotional stress and financial burden. Unlike contested varieties, which involve litigation and courtroom battles, uncontested separations generally proceed more smoothly, as both parties are committed to finding common ground and avoiding unnecessary conflict.
Uncontested divorces are generally less complex, it is crucial to recognize the importance of professional guidance to ensure that all legal aspects are addressed appropriately and that the rights and interests of both parties are protected.
Benefits of an Uncontested Divorce
Opting for it can offer several advantages. First and foremost, it promotes a more amicable and respectful approach, enabling couples to maintain open lines of communication and work together towards a mutually agreeable outcome.
By avoiding lengthy courtroom battles, they tend to be more cost-effective, saving both time and money. Additionally, the cooperative nature of an uncontested divorce allows couples to maintain more control over the outcome, as they are actively involved in the decision-making process. This level of autonomy can be particularly important when it comes to issues such as child custody, where the well-being and happiness of the children involved are paramount.
However, despite the potential benefits, it is essential to seek professional legal representation to navigate the complexities of an uncontested divorce successfully.
The Importance of Legal Representation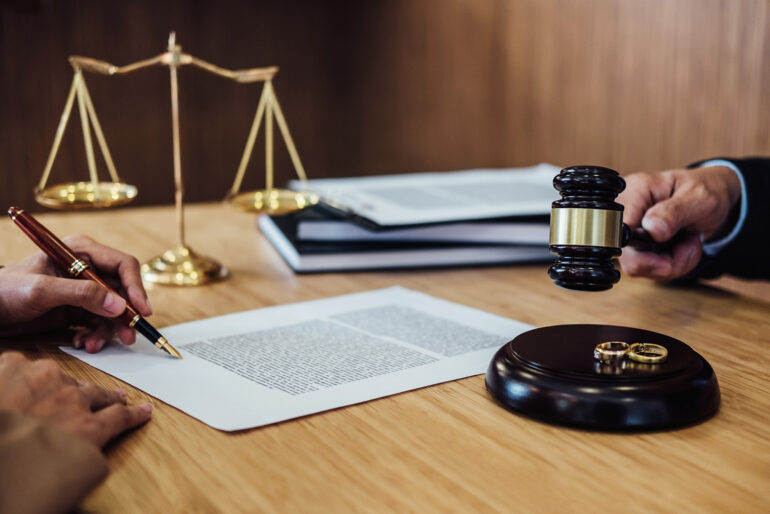 While uncontested separations may seem straightforward, the involvement of a knowledgeable divorce lawyer can greatly facilitate the process. A skilled attorney brings a wealth of experience and expertise to the table, ensuring that all legal requirements are met and that the final settlement agreement is fair and comprehensive.
During an uncontested divorce, a lawyer can assist in drafting and reviewing the settlement agreement, making sure that it covers all necessary aspects and protects the rights of both parties. They can also provide valuable guidance on complex legal matters, helping couples understand their options and make informed decisions. Additionally, a lawyer can act as a mediator, facilitating negotiations and ensuring that both parties' interests are properly represented.
By enlisting the support of the right lawyer, individuals can navigate the process with confidence, knowing that their rights are protected and that the final agreement is legally sound.
Simplifying the Paperwork and Documentation
One aspect that can quickly become overwhelming is the paperwork and documentation involved. From filing the initial petition to preparing financial disclosures and settlement agreements, the paperwork requirements can be extensive and intricate.
A lawyer can streamline this process by taking care of all necessary paperwork, ensuring that it is completed accurately and submitted within the required timelines. Their expertise in navigating the legal system allows them to efficiently gather and organize the required documentation, minimizing errors and delays.
By entrusting the paperwork responsibilities to a lawyer, individuals can focus on the emotional aspects and leave the legal formalities in capable hands.
Ensuring Compliance with Legal Requirements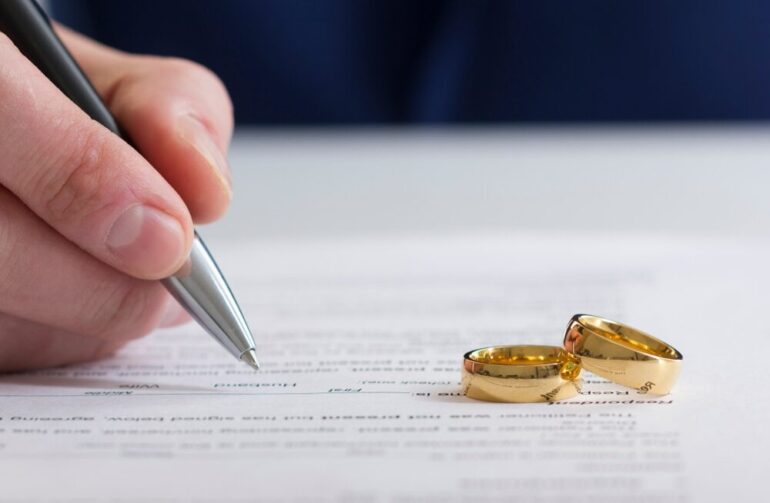 Even in uncontested divorces, there are specific legal requirements that must be met to finalize the dissolution of a marriage. Failure to adhere to these requirements can result in delays or even render the settlement agreement invalid.
The lawyer understands the intricacies of the legal process and can ensure that all necessary steps are taken to meet these requirements. They will ensure that the settlement agreement covers all required aspects, such as property division, child custody, and spousal support, in compliance with state laws.
Having a lawyer oversee the legal aspects allows the divorcees the peace of mind. Their uncontested divorce will proceed smoothly and that the final agreement will be legally binding.
Mediation and Negotiation Assistance
Uncontested divorces rely heavily on effective communication and negotiation between the parties involved. Disagreements may arise during the process, especially when addressing issues such as child custody or division of assets.
In such cases, your lawyer can serve as a neutral mediator, helping facilitate productive discussions and finding compromises that work for both parties. Their experience in handling divorce cases equips them with the skills to navigate potential conflicts and guide couples towards mutually beneficial resolutions.
Protecting Your Interests and Rights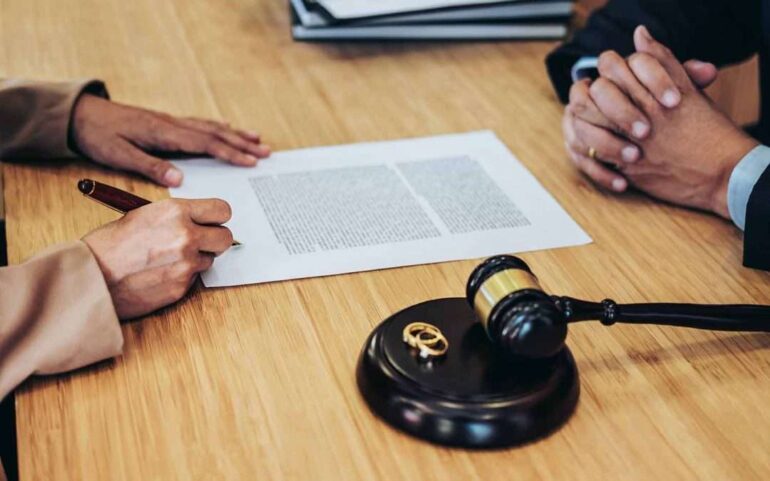 Lastly, hiring a lawyer for an uncontested divorce ensures that individuals' interests and rights are safeguarded throughout the process. A lawyer acts as an advocate, representing their client's best interests and ensuring that their rights are protected.
They possess a deep understanding of divorce laws and precedents, enabling them to identify potential pitfalls or issues that may arise in the future. By leveraging their expertise, a divorce lawyer can help individuals make informed decisions, anticipate any potential legal consequences, and negotiate terms that are favorable and sustainable.
This professional guidance ensures that the final settlement agreement is comprehensive, fair, and considers both immediate and long-term needs.
Summary
An uncontested divorce can offer a smoother and more amicable alternative to the traditional litigation process. However, the importance of hiring a lawyer should not be overlooked.
Legal representation during an uncontested divorce brings numerous benefits, including simplified paperwork, compliance with legal requirements, assistance in negotiations, and protection of individual rights.
Through working with a skilled divorce lawyer, clients can navigate the complexities of the process with confidence, ensuring a successful resolution that prioritizes their best interests and facilitates a positive transition into the next chapter of their lives.