When it comes to electrical installations, choosing the right cable is crucial. The performance and safety of the entire system depend on this decision. Two commonly used options are copper and aluminum cables. Each has its own set of advantages and considerations that must be taken into account. In this article, we will explore the characteristics of copper and aluminum cables, highlighting their strengths and helping you make an informed choice.
Advantages of copper cables: Conductivity, durability, and safety.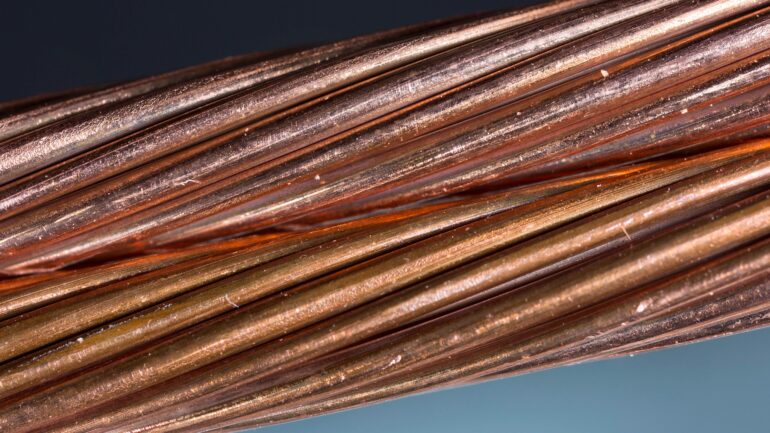 Copper cables have long been the gold standard in electrical installations and for good reason. It is an excellent conductor of electricity, offering low resistance and high conductivity. This means that copper cables can efficiently transmit electricity with minimal power loss. Additionally, it is highly durable and can withstand extreme conditions, making it suitable for both indoor and outdoor installations, including data cabling for commercial businesses. Furthermore, copper is non-sparking and non-magnetic, reducing the risk of fire and interference.
Advantages of aluminum cables: Cost-effectiveness and lightweight nature.
While copper has many desirable qualities, aluminum cables have gained popularity due to their cost-effectiveness and lightweight nature. Aluminum is less expensive than copper, making it a more budget-friendly option, especially for large-scale projects. Additionally, aluminum is significantly lighter than copper, which simplifies transportation and installation. However, it's important to note that aluminum has a higher resistance than copper, leading to slightly more power loss and heat generation.
Environmental Impact of Copper and Aluminium Cables
When making decisions about electrical installations, it is essential to consider the environmental impact of the chosen materials. Copper cables have sustainability advantages due to their high recyclability. Copper is a highly valuable material that can be easily recovered and reused, reducing the need for new resource extraction. Additionally, copper cables have a long lifespan, minimizing the need for frequent replacements and reducing waste generation.
The Dependable Choice for Commercial Data Cabling: Copper Cables
When it comes to data cabling for commercial businesses, copper cables have been the go-to choice for many years. The exceptional conductivity of copper allows for the efficient transmission of data signals with minimal interference and signal degradation. This makes copper cables well-suited for supporting high-speed data transfer and ensuring reliable network connections. Additionally, the durability and ability of copper cables to withstand extreme conditions make them a reliable option for data cabling in commercial settings. With copper cables, businesses can experience seamless connectivity and efficient data transmission, essential for their operations.
Conclusion: Factors to consider when choosing between copper and aluminum.
When it comes to selecting the right cable for your electrical installations, several factors should be considered. Copper cables offer superior conductivity, durability, and safety, making them ideal for critical applications where performance is paramount. On the other hand, aluminum cables provide cost-effectiveness and are well-suited for projects with budget constraints. However, they may require larger cable sizes to compensate for the higher resistance.
It is important to note that while aluminum cables can be a viable option, they require proper installation techniques and maintenance to mitigate potential issues. Special connectors and anti-oxidation compounds are often necessary to prevent corrosion. Additionally, compatibility between copper and aluminum connections must be carefully managed to avoid galvanic corrosion.