Do you like gambling? Are you aware of the biggest gambling provinces in Canada?
Gambling is a popular pastime and today we will look into which areas in Canada are most inclined towards it. Be ready to discover the provinces that take bets and place wagers!
Gambling Statistics by Province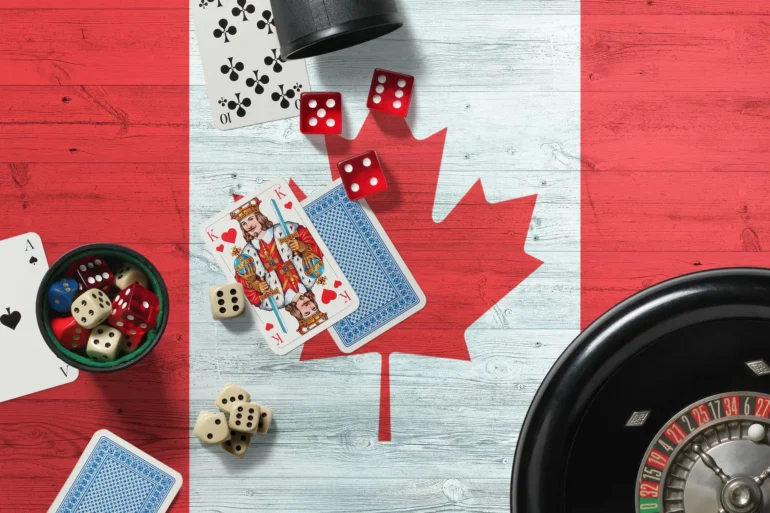 Gambling is a legal activity in Canada and all provinces have different regulations when it comes to this form of entertainment. However, we can get some insight into the gambling habits of Canadians by looking at Canada's latest online casinos and the data on gambling statistics by province.
Alberta, British Columbia, Quebec, Ontario, and Manitoba are the biggest Canadian gamblers among all provinces. Alberta leads the pack with $1.9 bn in gross gaming revenue followed by British Columbia ($ 1.4 bn). Meanwhile, Ontario (the most populous province in Canada) generated just $ 717 mln representing a 1% decline from 2016's total. On average Canadians gamble 110$ per capita with British Columbia topping out at 153$ per capita allocated to gambling activities in 2018-19.
While Atlantic provinces such as Nova Scotia and New Brunswick remain on the lower end of the gross gaming revenue scale compared to other provinces it is worth noting that Newfoundland has seen a 62% increase in 2020-21 compared to 2019-2020.
Gambling Regulations in Canada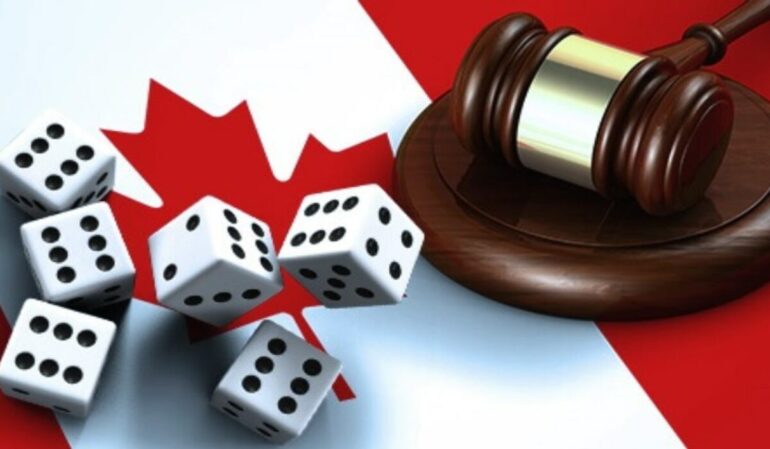 Gambling is regulated by each province in Canada. Provincial governments are responsible for setting out their own regulations and laws related to gambling, including game type, participating minimum age, and other requirements for players.
In provinces like Quebec and Ontario, lotteries are managed and supervised by their respective government-run gambling entities—Loto-Québec for Quebec and the Ontario Lottery and Gaming Corporation (OLG) for Ontario. On the other hand, Alberta deals with its gambling needs through an independent entity known as the Alberta Gaming, Liquor & Cannabis Commission (AGLC).
Casinos are present in provinces like Manitoba, Nova Scotia, and British Columbia where provincial governments license casino operators to provide services such as slots or table games within their jurisdictions. The Canadian Criminal Code also includes restrictions with regard to online gaming operations that fall within provincial authority across Canada.
It stands out of all Canadian regions–Prince Edward Island (PEI). It's one of the most conservative in terms of gambling regulation as there is only one land-based casino on PEI: Red Shores Racetrack & Casino located at Charlottetown. There are no sports betting opportunities available on PEI territory whatsoever due to the strict implementation of criminal code rules which forbid any form of non-land-based betting activities on its soil.
Types of Gambling in Canada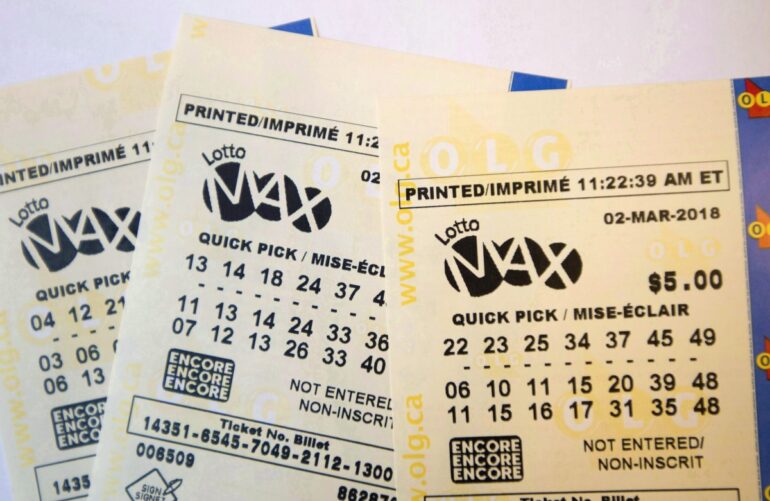 The most common type of gambling in Canada is lottery wagering, which includes games like Lotto Max, Keno, scratch cards, and sports betting. Lottery tickets are available throughout Canada, with sales generally handled by provincial lotteries such as those run by the Atlantic Lottery Corporation (ALC) and the Ontario Lottery and Gaming Corporation (OLG).
In addition to lotteries, casinos are also popular venues for wagering in Canada. Casinos offer table games such as poker, baccarat, blackjack, and roulette as well as slot machines. Most casinos are run by provincial governments or licensed operators who pay royalties to the provinces where they're located. In some provinces such as Alberta, British Columbia, and Ontario private operators do manage some casinos but pay large fees for the privilege of doing so.
Online Gambling in Canada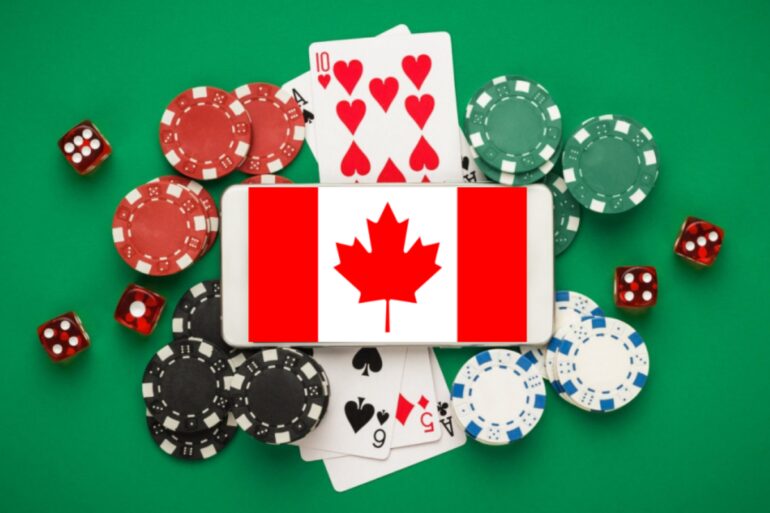 Ontario, British Columbia, and Quebec are among the largest online gambling markets in Canada. According to data from gaming research firm Eilers & Krejcik Gaming, these three provinces alone account for 70% of all online betting revenues in the country and they will most likely remain dominant when it comes to gambling activities.
With its broad range of casinos, innovative gaming platforms, and generous bonuses, Ontario has managed to become a great destination for all types of players. Meanwhile, British Columbia (BC) finally allowed its residents to access local legal operators in 2022 after years of lobbying by various governments for an open approach to sports betting and other gaming activities. Lastly, Quebec offers great benefits for players who choose a local operator, including taxation-sparing opportunities on some winnings and access to exclusive promotions from local operators like EspaceJeux and PlayOLG.
These three leading provinces are also providing valuable insights into how the entire country's online gambling market may look in the future thanks to their pioneering efforts with regard to national regulations and licensing requirements while promoting responsible consumer protection measures.
Gambling Addiction in Canada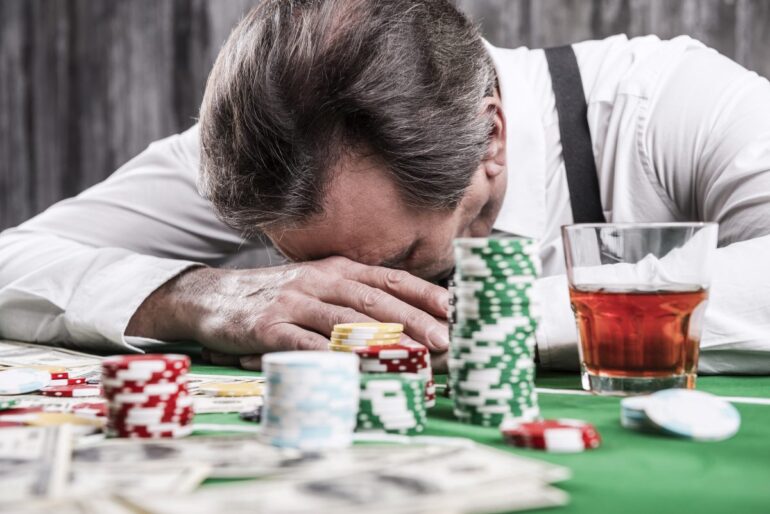 In Ontario, gambling is viewed as a normal part of society. Not only does this province permit gaming activities such as casino games, racing events, and charitable tournaments but it also engages in many other popular forms of entertainment including lotteries and video lottery terminals (VLTs). Gambling addiction has been closely linked to youth VLTs – with more than 9 percent of problem gamblers admitting they began participating in the activity during their teenage years.
In comparison to Ontario's high concentration of problem gambling hotspots, British Columbia trails closely behind in terms of its number of problem gambling participants. Yet regardless of their perception levels concerning risk associated with betting activities in this area (12 percent admitting higher chances), BC boasts host to some notable game alternatives such as horse racing and sports betting along with online gaming centers which generally serve its citizens as safe havens for when needing an escape from everyday life.
Conclusion
The research has provided an in-depth look at how Canadians gamble in each of the provinces. Overall, it has been found that residents in British Columbia, Alberta, and Quebec are the three provinces with the highest gambling participation rate and gambling losses. Residents in these provinces make up almost 80 percent of total losses to all forms of gambling in Canada.
It is also important to note that while the majority of Canadians gamble responsibly, there still remain some problem gamblers in all provinces that require help. This means that it is important for provincial governments to continue to fund research and educational initiatives around responsible gambling and support services for people who suffer from gambling addiction.