In the ever-evolving landscape of home appliances, design trends have taken centre stage alongside the pursuit of functionality. Consumers today seek more than just efficient and reliable appliances; they crave products that seamlessly integrate into their homes, reflecting their personal style while enhancing everyday living. Manufacturers and designers are rising to the challenge, pushing the boundaries of creativity to deliver home appliances that combine aesthetic appeal with cutting-edge technology. In this article, we explore the emerging design trends in home appliances, where style and functionality converge to elevate the modern home.
Minimalism and Sleek Aesthetics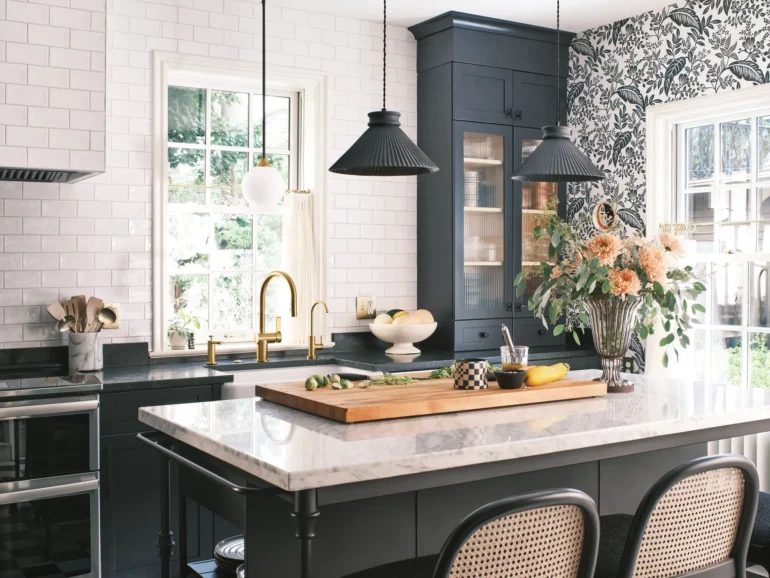 One of the prominent design trends in the home appliance industry is minimalism. With the rise of modern interior design, consumers are gravitating towards appliances with clean lines, smooth surfaces, and uncluttered appearances. Sleek aesthetics, such as stainless-steel finishes and monochromatic colour schemes, offer a timeless appeal that effortlessly complements various home decor styles. These minimalist designs not only create a sense of harmony in the kitchen or living space but also foster an aura of sophistication.
Integration of Smart Technology
The age of smart technology has ushered in a new era of home appliances that blend style with functionality. Smart appliances are designed with a focus on user experience, often featuring touchscreens, voice command integration, and intuitive interfaces. From refrigerators with built-in cameras that allow users to check their contents remotely to ovens that can be controlled from a smartphone app, these innovative designs cater to the needs of modern-day living while adding a futuristic charm to your home.
Bold Colours and Customisation Options
While minimalism is favoured by many, there's also a growing trend of homeowners seeking to express their individuality through their appliances. Bold colours and customisation options are becoming increasingly popular, enabling you to personalise your devices to match your unique tastes. Whether it's a vibrant red refrigerator or a patterned washing machine, manufacturers are providing an array of choices that allow you to make a bold statement in your living spaces.
In this era of self-expression, your kitchen appliances can go beyond mere functionality; they can become statements of your unique taste and personality. One fantastic way to achieve this is through the use of colorful and vibrant glass splashbacks.
Imagine a kitchen adorned with sleek, custom colour glass splashbacks in a hue that resonates with your soul, whether it's a deep ocean blue, a fiery sunset red, or a calming forest green. These glass panels not only protect your walls but also serve as captivating canvases for personal expression.
Moreover, glass splashbacks can be tailored to match your desired color palette, creating a harmonious flow of hues throughout your kitchen. You can even opt for a printed glass splashback featuring intricate patterns, artistic designs, or scenic landscapes, turning your kitchen into a true work of art.
The beauty of glass splashbacks lies in their versatility. They effortlessly complement bold appliance choices, seamlessly blending in with your vision of a uniquely customized space. So, if you're eager to make a statement and celebrate your individuality, consider incorporating vibrant glass splashbacks into your kitchen's design. They are the perfect canvas to express your colorful personality and elevate your living spaces to new heights of style and self-expression.
Eco-Friendly and Sustainable Designs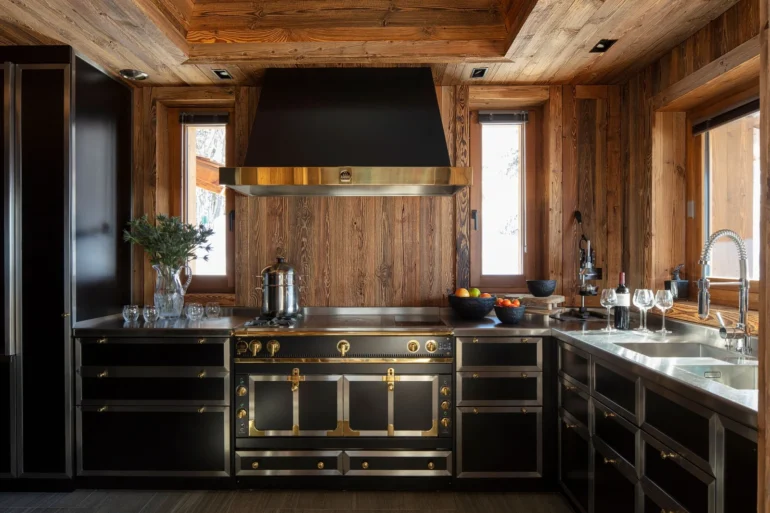 The growing emphasis on sustainability and eco-friendliness is another aspect that significantly influences home appliance design trends. Consumers are now more conscious of their carbon footprint and actively seeking energy-efficient appliances. Designers are responding to this demand by creating products that not only use fewer resources but also boast elegant and earthy aesthetics. Bamboo and recycled materials are being incorporated into appliance designs, fostering a sense of eco-consciousness without compromising on the styles you are looking for.
Space-Saving and Multi-Functionality
As urban living spaces become more compact, home appliance designers are challenged to develop products that optimise space while maximising functionality. Space-saving appliances, such as stackable washers and dryers or microwave ovens with integrated convection cooking features, cater to the needs of small apartments and minimalist homes. Multi-functionality is another key trend, where a single appliance can serve multiple purposes, reducing clutter and enhancing practicality in the modern home.
Retro Revival
Everything old is new again, and the home appliance industry is no exception. A retro revival has taken over, with designers reimagining classic appliance designs from the mid-20th century with modern technology. Vintage-inspired refrigerators, with their rounded edges and pastel colours, are finding their way into contemporary kitchens, appealing to those who seek a nostalgic touch in their homes.
Transparent Appliances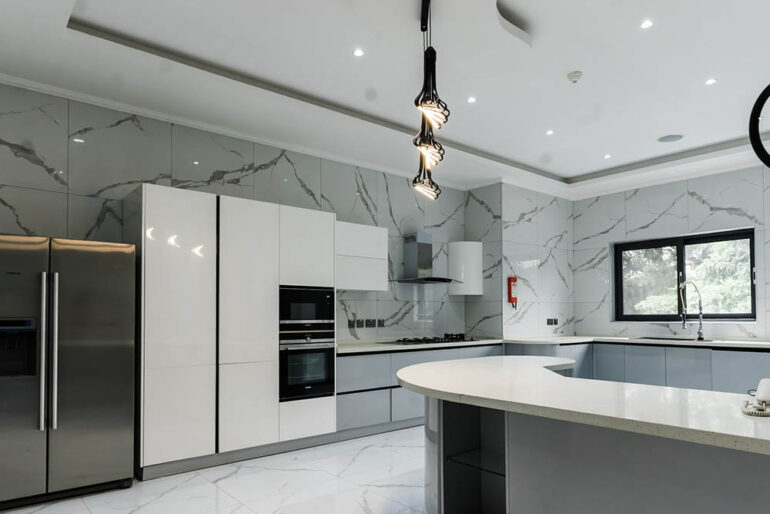 Another emerging design trend is the incorporation of transparency in appliance design. Glass doors on refrigerators and ovens allow you to peek inside without opening the appliance, thereby conserving energy and providing a novel visual experience. Transparent washing machine lids also offer an opportunity for you to witness the washing process in action, adding a touch of intrigue to an otherwise mundane chore.
The Final Thoughts
In the dynamic world of home appliances, design trends are rapidly transforming the industry, creating a seamless blend of style and functionality. Minimalism, smart technology, customisation options, eco-friendliness, space-saving solutions, retro designs, and transparency are just a few of the trends reshaping the way we perceive and interact with our appliances. As consumers continue to prioritise aesthetics and convenience, appliance manufacturers and designers will undoubtedly continue to push the boundaries of innovation, merging style with functionality in their quest to redefine today's homes.