Are you looking to recycle your home appliances? This article will provide some best ideas to do so.
The importance of sustainability is increased. People are getting more concerned and aware of the environment. The bulky waste created from electronic gadgets and appliances needs to be recycled. Home appliances are especially harmful to the environment if they are stacked up.
There has been a significant development in technology and a decline in the cost of electronic devices, particularly home appliances. Because of this, the manufacturing of home appliances has increased significantly; therefore, people have started using them extensively. But it is about time to start recycling your home appliances to contribute to the environment.
Why You Should Recycle The Appliances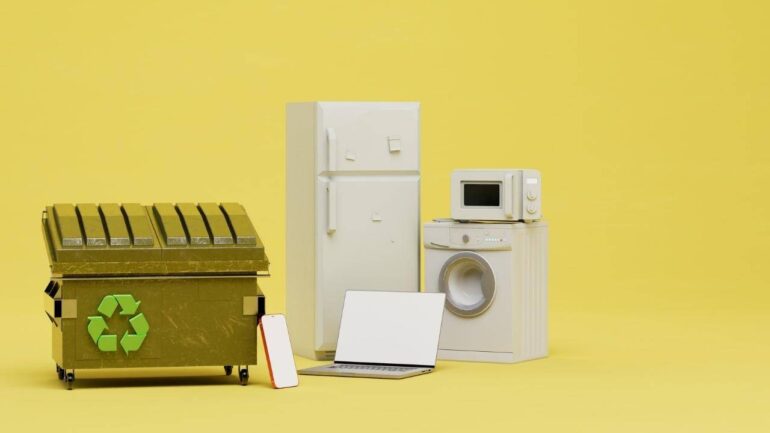 If you still don't understand the need to recycle and reuse home appliances, here are some things that you need to know. These will clear all your doubts.
● Reuse Some Of The Small Components In The Appliances
Small appliances are made from a variety of uncommon and recyclable materials. There are many metal parts that are present in the machines. You can reuse them by removing them aside from the other e-waste. For instance – gold; if it is not reused, it will lead to the wastage of this valuable material.
● Proper Disposal Of Harmful Material In Tech Gadgets
Disposing of all electronic gadgets is also a part of the recycling process. The gadgets consist of a lot of harmful materials like lead, mercury, arsenic, etc., that need to be disposed of properly. In case the appliance is damaged, these metals can be exposed, and just throwing them away can contaminate water and soil. That can prove to be hazardous if these materials accumulate.
● To Avoid Landfills
As more and more waste is dumped, it increases the landfills areas. These are not very environmentally friendly. If you recycle the parts of the appliances, it keeps away the bulky and oversized components from landfills. When ecologically hazardous materials are added, landfills can become dangerous places. Recycling waste can cause long-term waste management issues by prematurely filling landfills with these materials.
● Saves A Lot Of Money
When you recycle materials or give them away to agencies, you get money for the materials. This saves a lot of money. Recycling your home appliances can do a lot of cost cutting for you as you can reuse them with a few changes.
How Can You Recycle Home Appliances From An Environment-Friendly Point Of View?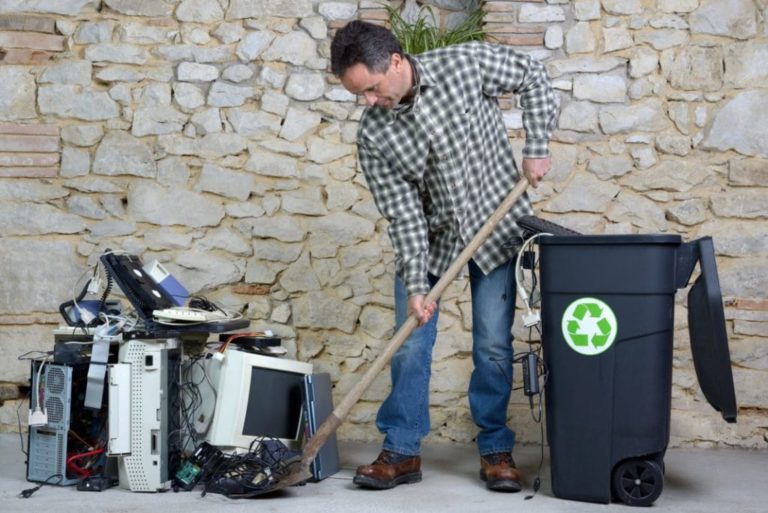 Those mentioned above are some benefits of popper disposal and recycling and reusing electronic waste. Doing the other ways can be hazardous in many ways.
● Recycle The Appliances
It is possible to recycle appliances like refrigerators, ovens, microwaves, toasters, washing machines, and dryers into a variety of parts, scrap metals, and plastics. For this purpose, you can find agencies who take up these gadgets for the process. Look into local pick-up services for recycling appliances. Local energy suppliers often provide pick-up facilities, and you also have the option to call your local municipalities or government trash workers. However, When selecting a pick-up service, be aware of where your gadgets will go because you want to make sure that it is recycled as much as possible and that any potentially dangerous byproducts are appropriately handled.
● Resell The Home Appliances Or Donate Them
If you don't want to recycle your appliances, you always have an option of donating them or reselling. Donating or selling your used machines might be advantageous, depending on their efficiency and condition. If you decide to do this, consider your appliances' energy usage and efficiency. Even though reuse is a crucial component of sustainability, reusing an inefficient appliance can have detrimental long-term effects.
● Sell Some Of The Scrap Material.
Some companies choose to sell their outdated appliances, remove all the metals and important reusable parts, farm them and sell them. They profit from any valuable components that are found in the gadgets. You can find one such company and sell your appliance to them to remove the scrap material. It is also helpful to the environment, as the hazardous materials are removed before disposal.
● Exchanging With Retailers
If you are planning to get a new home appliance, you can sell your old appliance in exchange. Retailers often buy these old gadgets if they are in good condition. You can also save money if you go for this option. This choice simplifies the disposal of your waste and guarantees that the appliances will be recycled for parts.
● Contribute To The Rad Program
If you are a United States resident, you have this ultimate option. The Responsible Appliance Disposal (RAD) program was developed by the United States Environmental Protection Agency (EPA). The program names recycling collaborators who agree to follow a particular set of rules. Refrigerants and foam insulators are recovered, hazardous waste is properly disposed of, and every recyclable material is recycled. You can take help from this initiative for recycling your home appliances.
Thus, there are numerous ways in which you can dispose of the appliances in the best possible way to protect the environment as much as possible. Always remember, whichever way you want to recycle your gadgets, it should not harm the environment by contaminating natural resources.
Conclusion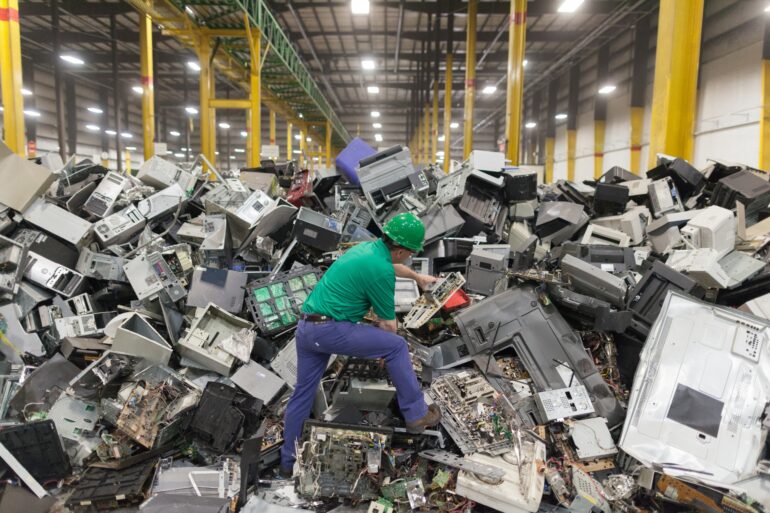 There are many ill effects of increasing e-waste dumping. They are the most hazardous. Safely recycle your household appliances to avoid these risks. If you have usable items, think about donating them, or look for a local team or agency that recycles electronic waste. Donating, selling, or exchanging old ones for new ones are some of your options. You can also consider selling them to haulers who carefully remove all the reusable components and metals.
The above article has precisely explained the importance of disposing of the appliances and reusing them as well as the various ways in which you can do it. By recycling your household appliances like refrigerators, microwaves, heaters, air conditioners, ovens, dryers, etc., you will significantly contribute to sustainable development as well as save a lot of money. Follow through to get some ideas.