Have you ever wondered how to transform your blank walls into eye-catching, conversation-starting masterpieces? The answer lies in canvas prints. Canvas prints are high-quality, digitally printed images stretched over wooden frames, and they have taken the world of home decor by storm. With their unmatched durability, versatility, and aesthetic appeal, canvas prints can elevate the ambiance of any living space. In this blog post, we'll explore the various benefits of canvas prints, how to customize them, ideal placement options, and tips for choosing the perfect image to make your home truly shine.
Benefits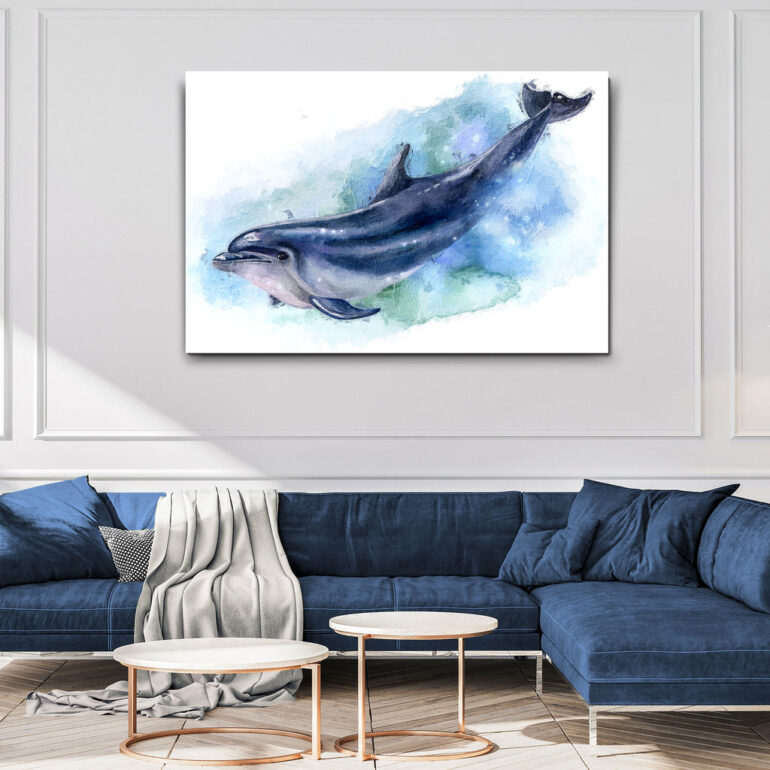 Durability: One of the most significant advantages of canvas prints is their durability. Made from high-quality, heavy-duty cotton or polyester blend materials, they are resistant to wear and tear, fading, and moisture. A well-crafted canvas print can easily last for decades, providing you with a long-lasting investment in your home's aesthetic appeal. If you're looking for high-quality canvas prints, there are many canvas print shops in Atlanta that offer a wide range of customization options to help you create the perfect piece for your home.
Versatility: They can be created in various sizes, shapes, and styles, allowing you to find the perfect piece for any room. With options ranging from small, accent-sized prints to large, statement-making pieces, canvas prints offer a flexible way to showcase your favorite images.
Aesthetic Appeal: Unlike traditional framed prints or posters, they provide a sleek, modern look that adds depth and dimension to any wall. The frameless design and gallery-wrapped edges create a seamless transition from the image to the surrounding space, making the artwork appear as if it's floating on the wall.
Customization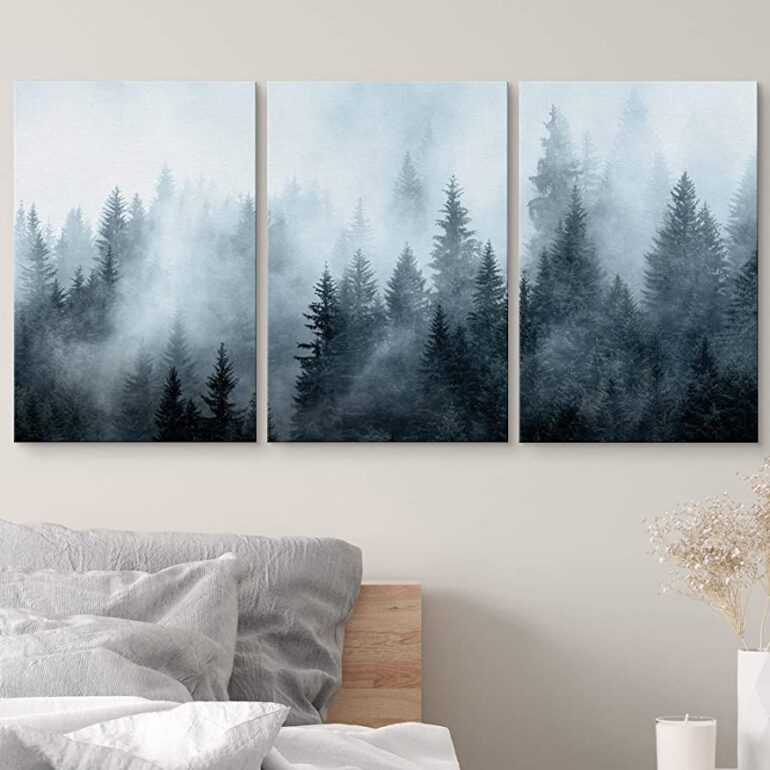 One of the most exciting aspects of canvas prints is the ability to customize them to your heart's content. You can choose to reproduce famous works of art, family photos, or even your own original creations. To ensure your canvas print turns out exactly as you envision, consider the following tips:
Choose a high-resolution image: For the best results, select an image with a high resolution to ensure that it maintains its clarity and vibrancy when enlarged.
Select the right material: Decide between cotton and polyester-blend canvases, each with its own benefits. Cotton offers a more authentic, textured appearance, while polyester provides a smoother, more vibrant finish.
Choose the perfect finish: Options like matte, semi-gloss, and glossy finishes can further customize your canvas print's appearance. Consider the lighting and overall decor of your space when making your decision.
Placement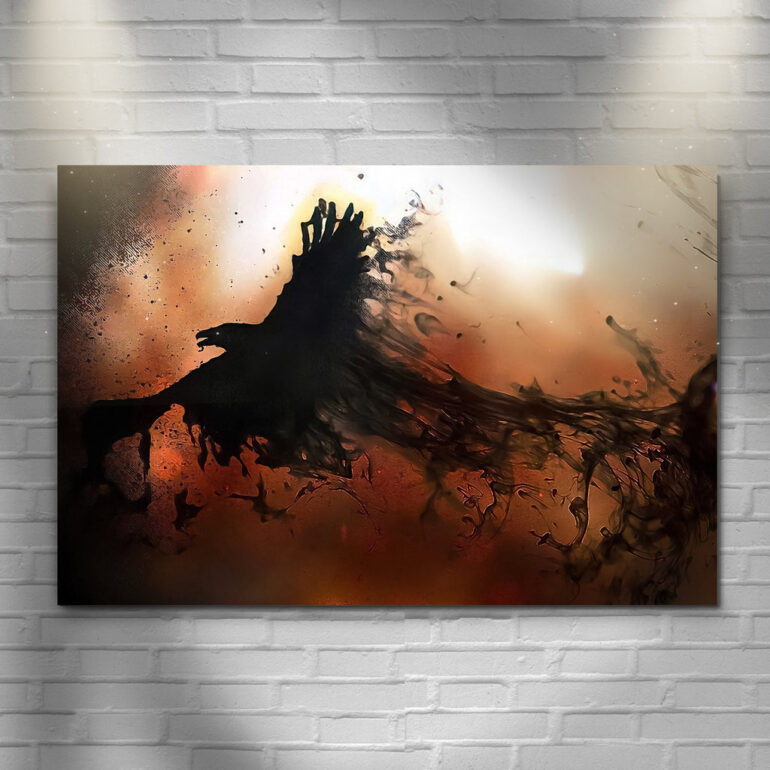 Now that you've selected the perfect canvas print, it's time to find the ideal spot to showcase your new masterpiece. Here are some creative placement ideas:
Gallery Wall: Create a stunning gallery wall by combining multiple canvas prints in various sizes and orientations. This arrangement is perfect for displaying family photos or a collection of your favorite works of art.
Above Furniture: Position a large canvas print above a sofa, bed, or dining table to serve as a striking focal point in your space.
Staircase Display: Use the vertical space of a staircase to create a visually intriguing display of them, arranged in an ascending or descending pattern.
Split Canvas: For a unique twist, divide a single image into multiple canvas prints and hang them side by side, creating a dynamic and visually captivating display.
Choosing the Right Image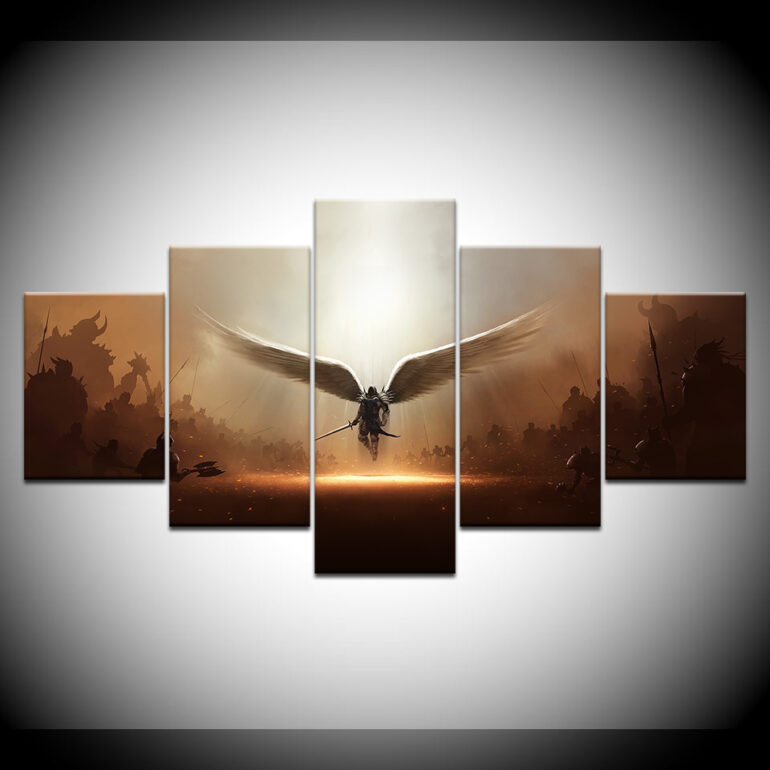 Selecting the right image for it can be a daunting task. To help you make the best decision, consider these tips:
Choose an image that reflects your personality and interests: Select a subject that resonates with you on a personal level, whether it's a cherished family memory, a breathtaking landscape, or an abstract piece that speaks to your creative side.
Consider the room's purpose and ambiance: Think about the mood you want to create in the space where your canvas print will be displayed. For a calming effect in a bedroom, opt for serene landscapes or soothing abstracts. For a more dynamic and energetic vibe in a living room, choose bold, vibrant colors and striking patterns.
Coordinate with your existing decor: Select an image that complements the color palette, design style, and overall theme of your room. This will ensure a harmonious and visually cohesive look.
Experiment with different styles: Don't be afraid to mix and match various artistic styles, such as combining traditional and contemporary pieces or pairing black-and-white images with colorful prints. This approach can add depth and visual interest to your space.
Caring for canvas prints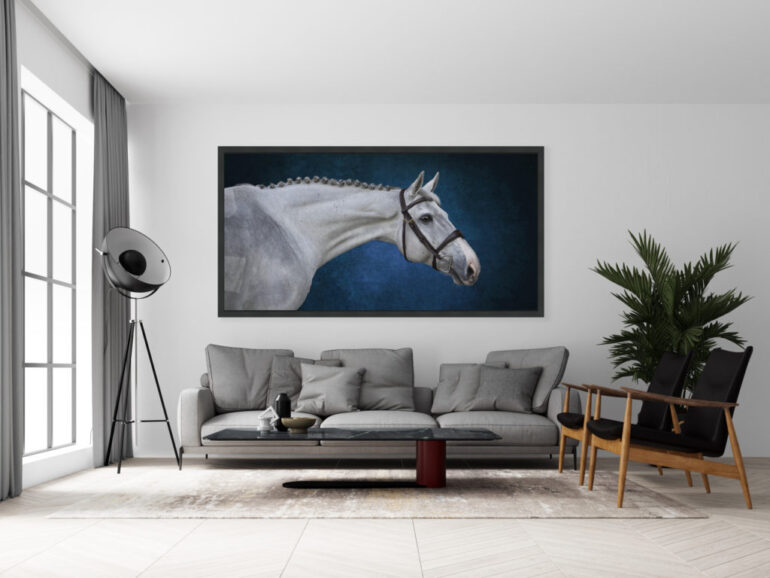 Caring for them is an essential aspect of preserving their beauty and longevity. While canvas prints are durable and long-lasting, they require proper maintenance to keep them looking their best. One of the most important steps in caring for canvas prints is to avoid exposing them to direct sunlight or excessive humidity. This can cause the colors to fade or the canvas to warp over time.
Regular cleaning is also crucial to keep them looking their best. To clean a canvas print, start by dusting it with a soft, dry cloth. If more thorough cleaning is required, use a damp cloth with mild soap or cleaning solution. Be sure to test any cleaning solution on a small, inconspicuous area of the canvas before applying it to the entire surface.
When handling them, it is important to be gentle and avoid using any sharp or abrasive tools that could scratch or damage the surface. When storing them, be sure to place them in a dry, cool location, away from any direct sunlight or sources of heat.
Conclusion
They offer a versatile, durable, and aesthetically appealing solution for transforming blank walls into stunning masterpieces. With the ability to customize and create unique pieces tailored to your individual tastes and preferences, canvas prints can elevate any space in your home.
By carefully selecting the right image, material, and finish, you can create a canvas print that captures your personality and enhances your home's ambiance. Experiment with creative placement options, and don't be afraid to mix and match styles to achieve a look that's uniquely you. With canvas prints, the possibilities are virtually endless, making them the ultimate tool for turning your house into a true work of art.