When the rugged terrains call out, beckoning for a thrilling adventure, a Utility Task Vehicle (UTV) is not just a vehicle but an embodiment of adrenaline and exploration. UTVs, characterized by their robust nature and versatility, have rapidly become a staple for off-road enthusiasts. However, as with many things in life, there's always room for enhancement. With the right assembly of parts and accessories, your UTV adventures can transform from great to unforgettable. This guide aims to offer a comprehensive understanding of how you can turn your UTV into an ultimate off-road machine.
Types of UTVs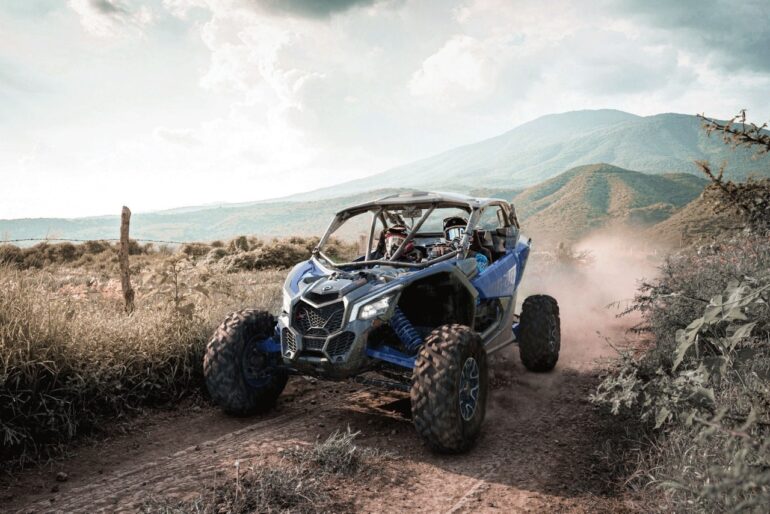 The UTV universe is expansive and diverse, tailored to cater to myriad purposes and pleasures. Broadly speaking, there are three distinct categories to consider:
Sport UTVs: Tailored for the thrill-seekers, these vehicles prioritize speed and agility. Imagine dashing through sandy dunes or racing down forested trails, with the wind fiercely contesting but failing to keep pace.
Utility UTVs: These are the Hercules of the UTV world. Built for strength and stamina, they're adept at tasks like hauling, farming, or any endeavor demanding power and persistence.
Recreational UTVs: Envision a blend of the sporty flair and the stalwart nature of utility UTVs. These are your companions for leisurely trail rides, camping escapades, or any off-road journey without a strict agenda.
Your UTV's type is more than just a label; it's a reflection of its soul, influencing accessory choices. A sporty UTV might crave performance boosters, while a utility-oriented one might yearn for functional add-ons like winches or storage solutions. Regardless of your pick, when you have a malfunction, you can find all types of equipment at Polaris UTV parts.
Safety Accessories
In the exhilarating world of off-roading, safety isn't a mere afterthought—it's paramount. Before delving into aesthetic or functional upgrades, one must ensure that foundational safety measures are unshakably in place. At the forefront of safety accessories are:
Helmets: Beyond their sleek designs are structures meticulously crafted to guard against potential impacts. A helmet isn't just an accessory; it's a life-saving essential.
Seat belts: In the dynamic terrains of off-roading, unexpected jolts and jerks are par for the course. Seat belts ensure that no matter how tumultuous the ride gets, you remain firmly and safely anchored.
Performance Upgrades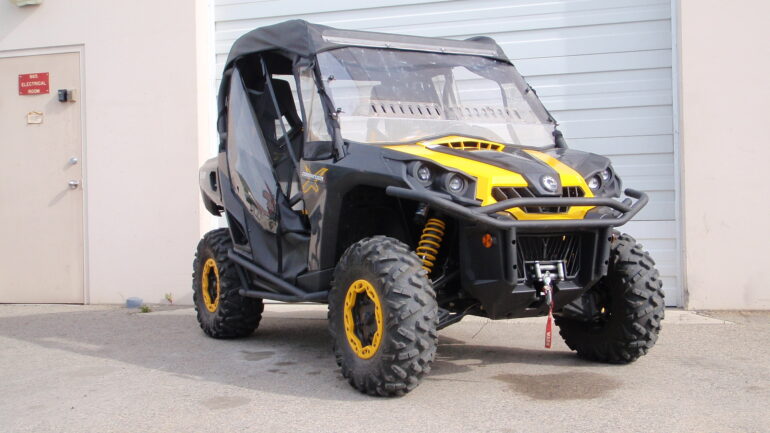 Pushing your UTV to its limits is part of the off-roading allure. But did you know those limits can be stretched further? Performance-enhancing accessories provide that extra oomph:
Aftermarket exhaust systems: These aren't just about the roar. A high-quality exhaust can optimize airflow and improve engine efficiency, leading to a noticeable uptick in performance.
Suspension upgrades: Bumps and dips are an off-roader's playground. An upgraded suspension system provides better shock absorption, smoother rides, and increased ground clearance.
Engine modifications: From turbochargers to upgraded air filters, engine mods can supercharge your UTV's horsepower, torque, and overall performance.
Tires and Wheels
The connection between your UTV and the varied terrains it conquers is pivotal. Thus, choosing the right tires and wheels is akin to selecting the best footwear for an athlete:
Tire tread patterns: Depending on the terrain, whether muddy trails, sandy dunes, or rocky paths, the ideal tire choice will differ. Deep, spaced-out treads, for example, can work wonders on muddy terrains by preventing the mud from clogging the tire grooves, offering a smoother ride.
Wheel types: While alloy wheels are lighter, allowing for quicker acceleration and better handling, steel wheels, on the other hand, might add weight but offer unmatched durability, especially for rides that demand toughness.
Lighting Accessories
Venturing into the night with your UTV is an exhilarating experience. However, without appropriate lighting, this adventure can quickly turn risky:
LED light bars: Beyond just illuminating the path, they're energy-efficient, ensuring they don't drain your UTV's battery rapidly. Their broad beam ensures maximum visibility, offering a safer ride.
Spotlights: These are indispensable when you require intense light focus, like signaling for help or navigating tricky, narrow paths where precise lighting is crucial.
Fog lights: Not just for aesthetics, these lights cut through the mist, ensuring clarity even when nature attempts to blur your vision.
Utility Accessories
UTVs are incredibly versatile, capable of being both your thrill machine and trusty helper:
Winches: Beyond recovery missions, they can assist in clearing obstructive logs or rocks, making them a boon for those unforeseen circumstances during a ride.
Cargo racks: These aren't merely for storage. Properly chosen, they can aid in weight distribution, ensuring the UTV remains balanced during long rides or camping adventures.
Toolboxes: Beyond just tools, they can hold first-aid kits, spare parts, or even snacks, ensuring you're always prepared, no matter where the journey takes you.
Comfort and Convenience
The wilderness might be rugged, but that doesn't mean your ride should be:
Upgraded seats: Enhanced cushioning isn't just about comfort. Over time, it can reduce fatigue, ensuring you're alert and energized throughout your journey.
Cup holders: They're not just for convenience. Proper hydration is crucial, especially during prolonged rides, and having your drink within arm's reach is invaluable.
GPS systems: Beyond just navigation, modern GPS systems can offer weather updates, SOS signals, and even track your route, ensuring safety and adventure go hand in hand.
Audio Systems
Music and adventure form an unforgettable duo:
Speakers: With advancements in sound technology, even in the heart of the wilderness, you can enjoy crisp, deep, and immersive sound that complements your journey.
Amplifiers: More than just volume, a good amplifier ensures clarity, making sure each note or beat enhances your ride's rhythm.
Bluetooth connectivity: Bid goodbye to tangled wires. With seamless Bluetooth integration, access playlists, podcasts, or even audio navigation effortlessly.
Protective Gear
Nature is unpredictable, so better gear up:
Off-road gloves: More than grip, they provide insulation during colder rides, ensuring your hands remain agile and responsive.
Goggles: Protecting against dust is just the start. Quality goggles offer UV protection and reduce glare, ensuring optimal vision.
Riding suits: Apart from protection against potential impacts, they shield you from the elements, be it rain, wind, or the scorching sun.
Maintenance and Care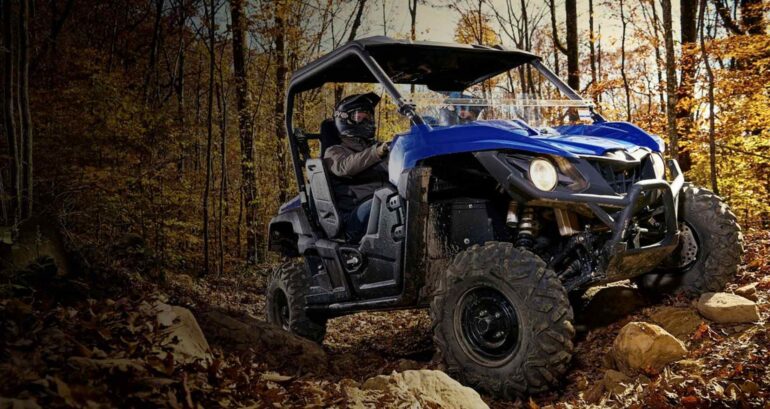 Love your UTV, and it'll love you back:
Regular checks: From oil changes to brake inspections, regular maintenance ensures longevity.
Cleaning: Mud and dirt can erode parts. Regular cleaning preserves both functionality and aesthetics.
Conclusion and Recommendations
UTVs are incredible machines, offering an escape into the wild unknown. By choosing the right accessories and parts, not only can you ensure safety and comfort, but you can genuinely elevate your off-road experiences. As you venture into choosing the perfect enhancements, prioritize safety, understand your UTV's core nature, and never compromise on quality. The wild awaits, and now you're more than ready.