There's no doubt that one of the most important rooms in a home is the living room. This is where you relax and spend time with your family and friends. Every homeowner should invest in decor for their living room to make it a comfortable and inviting space. However, it can be difficult to know what home improvement projects are worth taking on and which decor will have the biggest impact on the look and feel of your room. Fortunately, there are plenty of resources available that can provide advice and inspiration for you. If you're not sure where to start, keep reading to find out what to do if you think your living room's decor is missing something.
How can you elevate your living room's interior design?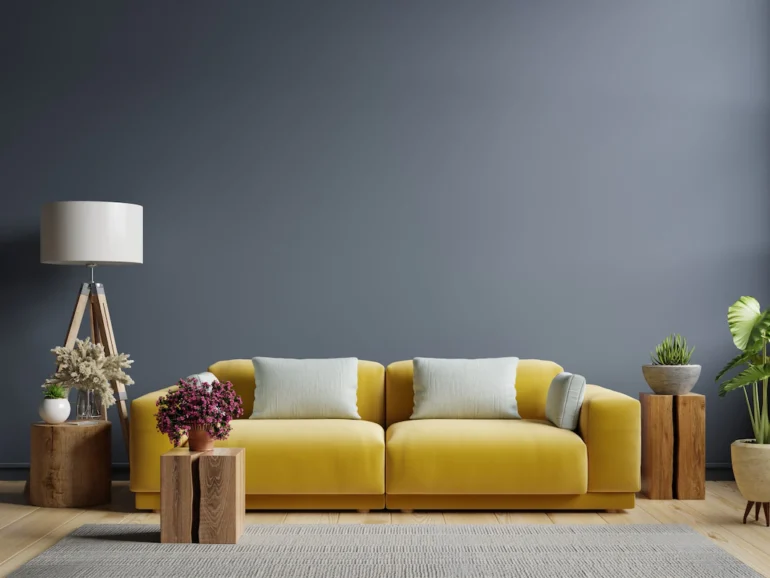 Buying artwork for your living room can help to brighten up the space and add some personality. There are many different types of art that you can choose from, so find something that speaks to you. If you have a specific theme for your living room, try to find artwork that matches it. If your living room is feeling a little bit bland, adding some wall art or photo posters could be the ideal solution. They're also affordable, so you won't need to break the bank to improve your living room's design.
Plants make a perfect addition to any room, as they can brighten the space and add a touch of nature. Plants can boost your mood, alleviate stress, and improve indoor air quality. Some plants that are good for the living room include bamboo, English ivy, and Peace lilies. Bamboo is an easy-to-grow plant that is hardy and tolerant of a wide range of conditions. English ivy is a popular home plant because it grows well in low light conditions and helps to purify the air. Peace lilies are also good for filtering out toxins from the air and they flower frequently, making them a beautiful addition to any living room.
What else can you do to improve your home environment?
Giving your living room a fresh coat of paint is an effective way to give it a new look without spending a lot of money. By choosing a new color, you can completely transform the feel of the room. When choosing a paint color, think about the mood you want to create. Do you want the room to be relaxing and calming, or cheerful and energetic? Once you've decided on a color, you can get down to business. If you're not sure how to paint a room, there are a lot of online tutorials and videos that can walk you through the process. Painting can be a little bit daunting, but with some hard work, you'll create a beautiful new look for your living room.
An air purifier is a valuable addition to any home. Not only does it improve the air quality in your home, but it can also help reduce your exposure to allergens and pollutants. Once you've decided on an air purifier, you need to decide on the size. Air purifiers are usually rated by the number of square feet they can cover. You also need to consider the type of room you're using it in. For example, an air purifier that's designed for a bedroom might not be suitable for a larger open space. Check your owner's manual for details on whether or not the filter needs to be changed and how often you should plan to do so.
For many households, the living room is the heart of their home. This is because it is typically the room where you and your family spend the most time. You need to have a living room that is comfortable and functions well, which means that it should be decorated in a way that makes you happy and that meets your needs. Adding artwork, plants, and personal touches can make a significant difference in the look and feel of your space. You could also consider repainting to change up the mood of your room. You should also consider other upgrades, like purchasing an air purifier, that will create an overall more pleasant environment.
The key to a comfortable home environment is regular housecleaning.
Cleaning the home can take time and nerves. We put together practical tips for cleaning the entire room. Cleaning the home can take time, but with good instructions, you can get through it. We put together specific instructions to help you carry out a major home cleaning efficiently.
"Remember These Five points cleaning the home one thing at a time"
Doors and door frames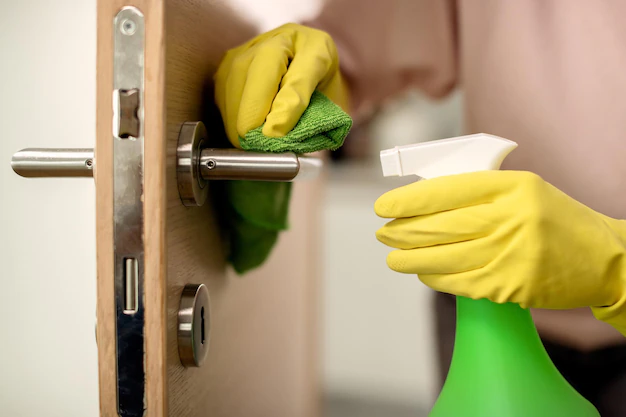 Vacuum the door frames or remove the dust with a dust blower. Wipe the doors and door frames with a damp microfiber cloth. If necessary, use a cleaning agent. A general-purpose cleaner is enough for light dirt, a degreasing spray or house hold spray is good for more stubborn grease stains on the door.
Skirting boards
First, vacuum the baseboards using a narrow crevice nozzle or a brush-like dust nozzle installed at the end of the extension arm of the vacuum cleaner. Afterward, wipe the baseboards with a damp cloth. Wiping is convenient without bending over using a parquet or microfiber mop.
Glass and mirror surfaces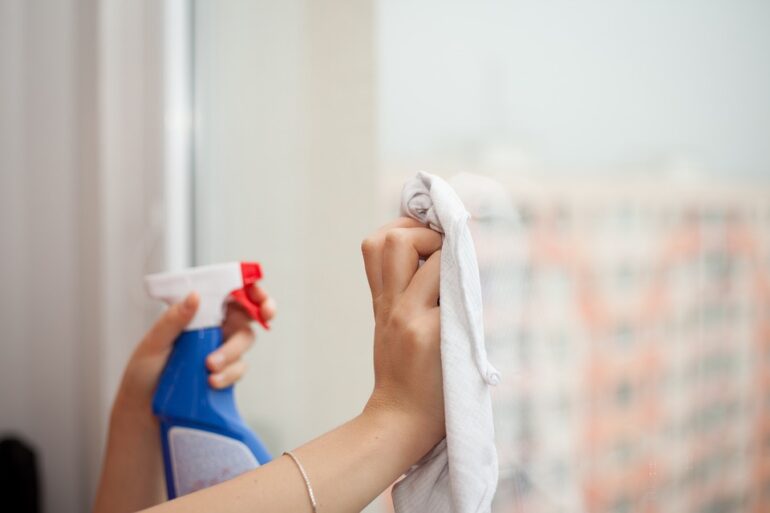 Glass doors and mirrors of cabinets and bookshelves can be wiped clean with a damp microfiber cloth. If necessary, you can also spray the surfaces first with water or a little detergent and then wipe them with a dry microfiber window cloth.
Walls and ceiling
It is good to clean the walls and ceiling of dust at least once a year. The work is most convenient with a dry microfiber mop attached to the extension arm. A roof brush or a static cloth attached to a disc mop is also suitable cleaning tools. If necessary, the walls and, for example, the smooth-surfaced panel ceiling can also be cleaned with a stiff microfiber mop. Be careful with water, as it easily causes drip marks.
Heaters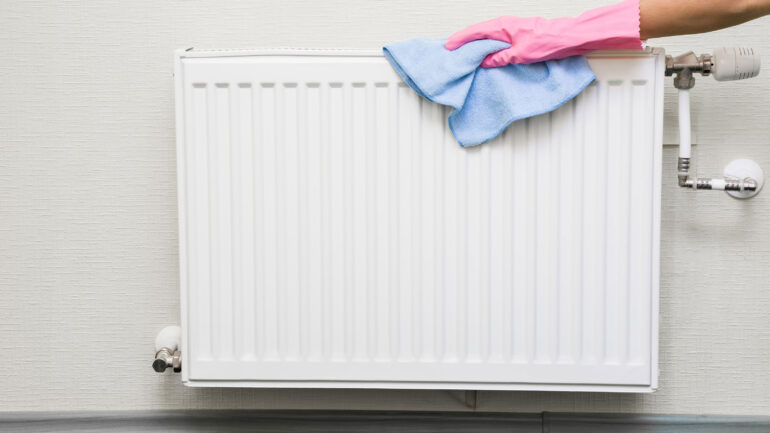 Wipe the radiators. You can clean the backgrounds of radiators with a long-handled dust blower. You can also wrap a static cloth over an old-fashioned metal folding hanger and use it to remove dust from between the radiators.