Exercise equipment comes in many forms, each with a unique function aimed at promoting wellness, flexibility, and overall physical fitness. One underrated piece of equipment that's gaining traction is the slant board.
This simple, yet versatile tool offers a wealth of benefits to people from different walks of life.
Understanding what a slant board is, and how it can serve your fitness or rehabilitation needs, is a crucial step in choosing the best equipment for your routines.
What Are They?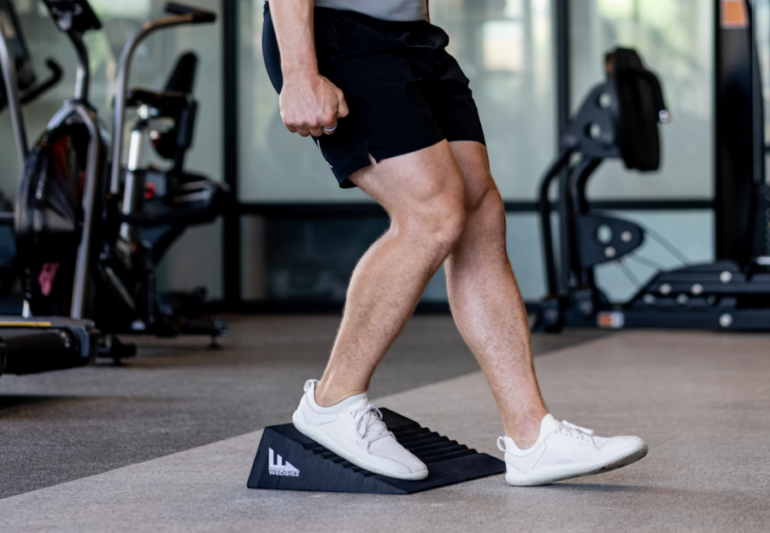 A slant board is a flat, typically rectangular platform angled at various degrees, allowing users to position their bodies in inclined postures. It's adjustable, enabling people to select a slope that fits their specific physical needs.
Made from durable materials like wood or plastic, a slant board is an excellent tool for a variety of exercises, with applications ranging from fitness to rehabilitation.
Enhancing Flexibility and Strength
One of the most significant benefits of using a slant board is the improvement it brings to flexibility and strength. Its unique design enables the user to perform stretches and strengthening exercises effectively.
For instance, standing or sitting while doing certain movements can significantly stretch the calf muscles, Achilles tendons, and even the foot's plantar fascia, helping to alleviate pain from conditions like plantar fasciitis.
In terms of strength, slant boards facilitate a variety of exercises aimed at toning the body. By merely standing on the board, you can engage core muscles to maintain balance, helping to build your core strength over time.
Other strength training exercises include lunges or squats, which can be performed with increased intensity using a slant board.
A Rehabilitation Tool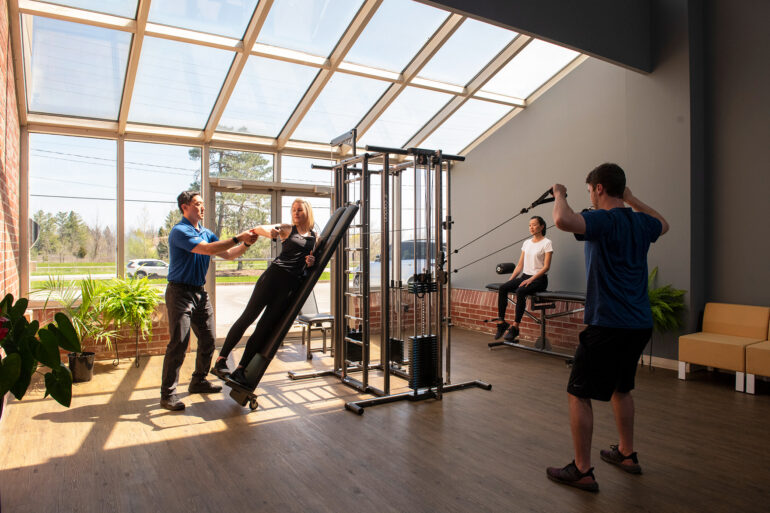 Slant boards aren't just for fitness enthusiasts. They've also carved a significant niche in the rehabilitation sphere, assisting in the recovery from surgeries or injuries.
The adjustability feature of the slant board allows therapists to gradually increase the difficulty level of exercises, helping patients regain mobility and strength in a controlled, measured way.
Conditions like Achilles tendonitis, shin splints, and knee or hip recovery often benefit from targeted exercises.
Optimal Use for Posture Correction
Poor posture can lead to numerous health problems, including back pain and muscular imbalances. Here, the slant board serves as a solution, allowing for exercises that correct posture. Whether you're standing or sitting, using it encourages the body to align properly, helping to improve overall posture over time.
Slant Board For Proprioception and Balance Training
Proprioception is your body's innate GPS – it senses your physical position and facilitates the precise coordination of movements. Slant boards are excellent for honing this skill. As you stand on an inclined plane, your proprioceptive senses are challenged to maintain equilibrium, thereby enhancing your sense of balance.
This form of training is invaluable to athletes seeking to optimize their performance, seniors aiming to maintain their mobility, and individuals on the road to recovery from injuries. Regular practice on a slant board not only improves stability but also significantly mitigates the risk of slips and falls.
Foot and Ankle Strengthening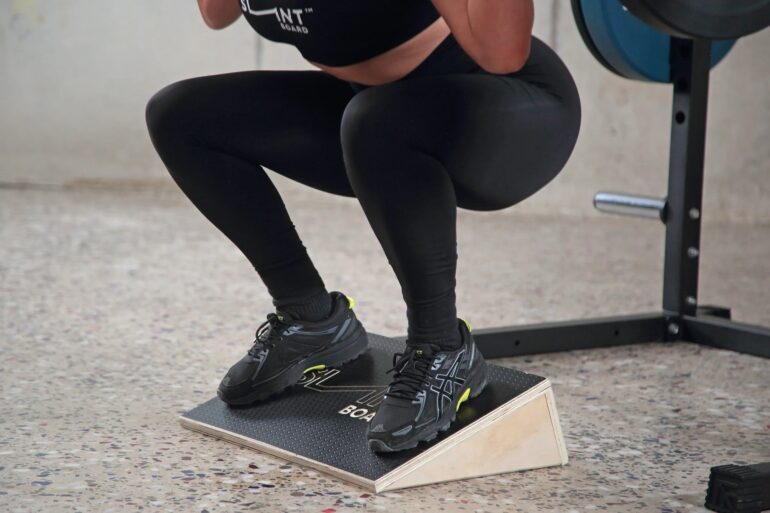 The importance of the slant board extends to foot and ankle strengthening. While its benefits for calf muscles and Achilles' tendons are commonly known, its role in enhancing foot and ankle strength deserves equal attention.
The incline of the slant board intensifies the load on the foot and ankle muscles.  This added challenge fortifies the intrinsic muscles supporting the arch and stabilizing the foot during diverse activities.
Hence, a stronger foot and ankle complex leads to enhanced lower limb functionality and can decrease the risk of foot-related complications.
Final Thoughts
In essence, the slant board is a versatile and effective tool, whether it's used for stretching, strength training, rehabilitation, or posture correction. By integrating it into your workout routine or rehabilitation regimen, you can foster a greater degree of flexibility, muscular strength, and balance.
It's not just athletes or people rehabilitating from injuries who can benefit from a slant board.
Anyone seeking to enhance their fitness level, correct their posture, or just add variety to their workout routine will find this humble piece of equipment to be an excellent addition.
Like any fitness tool, it is essential to use it correctly and under proper guidance, ensuring you gain maximum benefits while reducing the risk of injury.