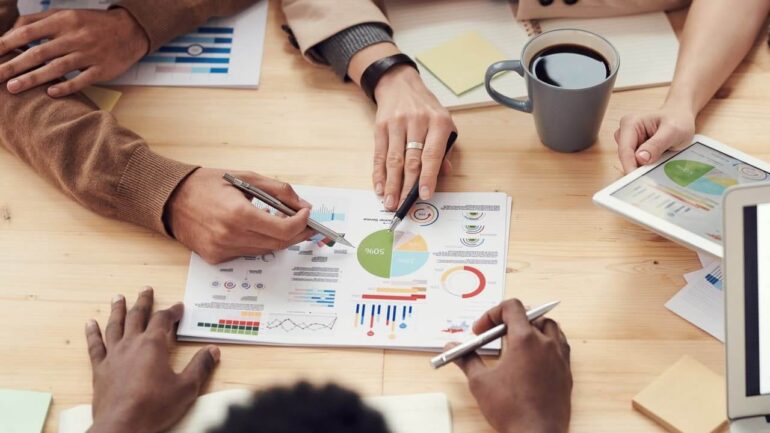 Embark on a transformative journey of entrepreneurial success with Job Today, where your aspirations converge with the stories of visionaries, as the digital landscape paves the way for unprecedented opportunities in the realm of online recruitment.
Have you ever felt that magnetic pull towards building something from the ground up? Get your venture off to a great start when you post a job on Job Today.
You're also not alone. The stories of the world's most influential companies often start with a single spark of an idea nurtured by visionary entrepreneurs who believed in their dreams.
Think of Bill Gates, Elon Musk, and Mark Zuckerberg – they all had their humble beginnings as startup founders, and look where they are now.
Did you know that 60% of businesses operate from home? With the digital landscape opening up avenues for online success, the possibilities are boundless. And with over 250 million job applications processed, Job Today has earned its stripes as a leader in the realm of online recruitment.
Set sail on this exhilarating journey. Dive headfirst into the core of how Job Today can catapult your business venture to heights you've only dreamed of.
Through it all, ensure that the delicate balance between your professional ambitions and personal life thrives harmoniously. A bright future awaits, and Job Today is here to guide you toward it.
The #1 Social Hiring App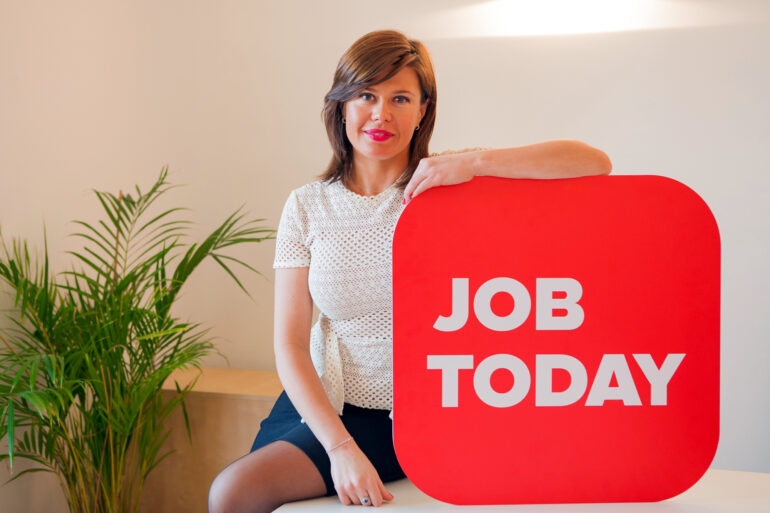 When it comes to modern job postings, Job Today stands tall as the go-to social hiring app for recruiters. The platform recognizes that unlocking potential is more than just finding employees.
Recognized by the World Economic Forum as one of the 100 Most Promising Technology Pioneers of 2020, Job Today is a game-changer.
Reimagining Job Search and Recruitment
One of Job Today's standout features is its location-based job search, accessible via both the web and mobile app. This innovation seamlessly connects job seekers to opportunities in their vicinity, streamlining the job application process and simplifying communication between employers and candidates.
Job Today also redefines interaction in recruitment. Employers and job seekers engage in direct conversations through in-app chat and video calls. No more waiting for emails or navigating through convoluted communication channels.
Real-time connection fosters efficient dialogues that bring you closer to your ideal team.
Profiles Take Center Stage
Say farewell to traditional resumes and CVs. In addition to qualifications, it is crucial to present the whole picture. To meet this need, Job Today introduces profiles – where candidates highlight their education and work experience, and upload a profile picture on one screen.
This modern approach minimizes paperwork and maximizes your understanding of potential hires.
A Seamless Experience for Both Employers and Job Seekers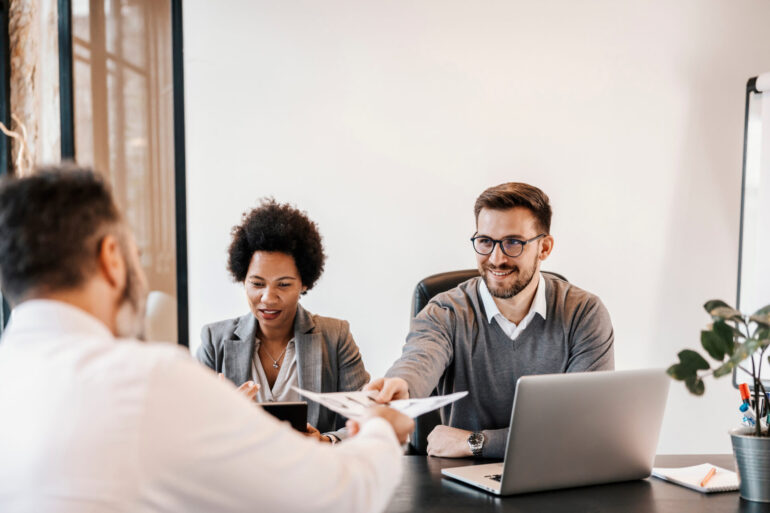 Employers reap a wealth of benefits through Job Today. From posting job adverts and reviewing profiles to communicating directly through in-app chat and video calling, the platform streamlines every step.
This filtering system empowers employers to swiftly find their ideal candidates in their city – a perfect match made easy.
As a mobile-first platform, Job Today also resonates with modern job seekers, blending seamlessly with their digital lifestyle. Beyond the location-based job search, the platform boasts an array of tools.
For instance, users can set up job alerts to receive notifications when opportunities aligned with their skills and preferences arise.
A Faster Path to Success with Job Today
Time is of the essence, and Job Today understands that. Managing job listings, scheduling interviews, and extending offers are made lightning-fast. This platform ensures that your business startup's journey from concept to thriving empire is marked by efficiency and effectiveness.
So, take the leap and post a job on Job Today. It's free! Zero cost to post openings, zero hassle for candidate browsing. A subscription unlocks direct connections where the benefits outweigh the investment.
Your startup's legacy starts here, and with each step, you're inching closer to making your mark on the world. The future is bright, and it's yours for the taking.
Starting out in business? There's something for everyone on our blog at Richannel, from business to tech, handy how-tos, reviews, and more.