Nursing home abuse is a problem that is becoming increasingly prevalent in the United States. With an aging population, more and more seniors are residing in nursing homes and other long-term care facilities. Unfortunately, some of these facilities are not providing the level of care that their residents deserve. Each year, there are thousands of nursing home abuse lawsuits filed against assisted living facilities all over the U.S. Nursing home abuse can take many different forms, and families, caregivers, and healthcare providers need to be aware of the different types of abuse to identify and prevent them.
Physical Abuse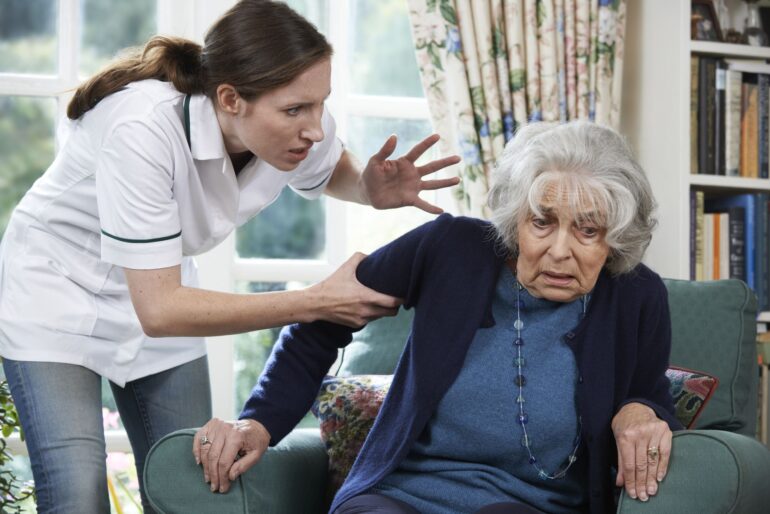 Physical abuse is perhaps the most recognizable form of nursing home abuse. Physical abuse involves the use of force to cause harm to a resident. This can include hitting, slapping, or pushing. Physical abuse can also involve the inappropriate use of physical restraints or medication. Signs of physical abuse may include unexplained injuries, bruises, or broken bones, as well as changes in behavior, such as fear or withdrawal.
Emotional Abuse
Emotional abuse is a form of abuse that can be more difficult to recognize. Emotional abuse involves the use of words or actions that cause emotional pain or distress to a resident. This can include verbal abuse, such as yelling or belittling, as well as isolation, ignoring, or manipulating a resident. Emotional abuse can also involve bullying, teasing, or other forms of intimidation. Signs of emotional abuse may include changes in mood or behavior, such as depression, anxiety, or withdrawal.
Sexual Abuse
Sexual abuse is a form of abuse that is often overlooked. Sexual abuse involves any unwanted sexual contact or activity with a resident. This can include touching, fondling, or forced sexual intercourse. Sexual abuse can also involve exposing a resident to pornography or other sexual material. Signs of sexual abuse may include unexplained injuries or bruises around the genital area, changes in behavior, such as fear or withdrawal, or unexplained sexually transmitted infections.
Financial Abuse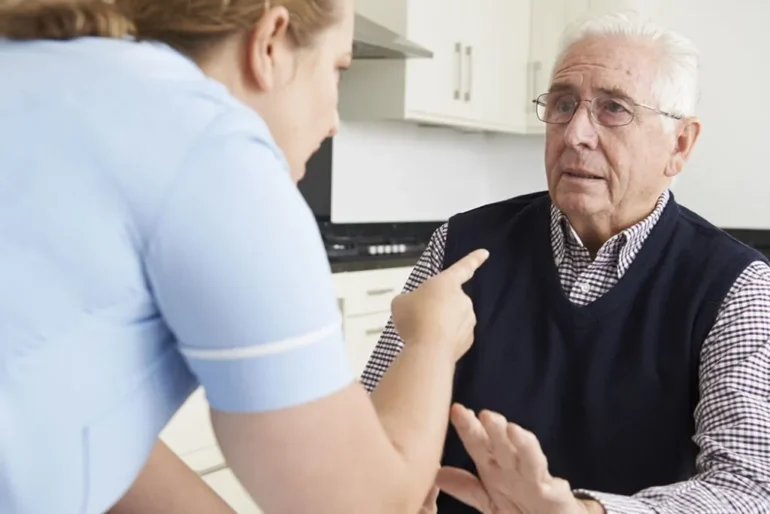 Financial abuse is a form of abuse that involves the improper use of a resident's finances or property by a caregiver or staff member. This can include stealing money or valuables, forging checks or documents, or coercing a resident to sign over their assets. Financial abuse can also involve charging a resident for services that were not provided or overcharging for services that were provided. Signs of financial abuse may include missing money or valuables, changes in a resident's financial situation, or unexplained transactions.
Neglect
Neglect is a form of abuse that involves the failure to provide for a resident's basic needs, such as food, water, and medical care. Neglect can also involve failing to provide adequate supervision or protection from harm. Neglect can be intentional or unintentional, and it can be caused by a lack of resources or a lack of training. Signs of neglect may include bedsores, malnutrition, dehydration, or unexplained weight loss.
Abandonment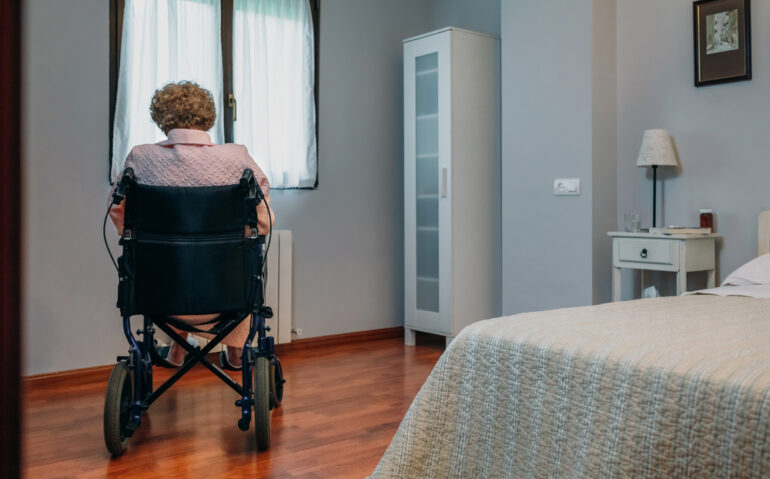 Abandonment is a form of abuse that involves the desertion of a resident by a caregiver or staff member. Abandonment can occur when a caregiver fails to return a resident to their facility after a hospital visit, or when a resident is left alone for an extended period. Abandonment can also occur when a resident is discharged from a facility without adequate planning or support. Signs of abandonment may include an unkempt appearance, unexplained injuries, or changes in behavior. In such cases of abandonment, affected residents or their family members may want to seek legal counsel from their attorney to explore their rights and potential legal actions
As we said, nursing home abuse is a deeply concerning issue that requires continuous attention and action. In addition to the forms of abuse mentioned earlier, there are a few more aspects worth discussing to further raise awareness and understanding.
One aspect to consider is the issue of medication errors and improper administration. In some cases, nursing home residents may receive incorrect medications or incorrect dosages, leading to adverse effects on their health. This can occur due to negligence, lack of proper training, or understaffing. Family members and caregivers should closely monitor medication administration and be vigilant about any unusual reactions or discrepancies.
Additionally, inadequate hygiene and sanitation practices can also constitute a form of abuse or neglect. Nursing home facilities have a responsibility to maintain a clean and safe environment for their residents. Failure to provide proper hygiene care, such as bathing, grooming, or changing soiled clothing, can result in serious health issues, such as infections or skin conditions.
To address nursing home abuse comprehensively, it is crucial to promote a culture of accountability and transparency within these facilities. Encouraging open communication channels and whistleblower protection can empower staff members to report any instances of abuse or neglect without fear of retaliation. Implementing regular quality assessments and inspections can also help identify and address potential issues before they escalate.
Preventing Nursing Home Abuse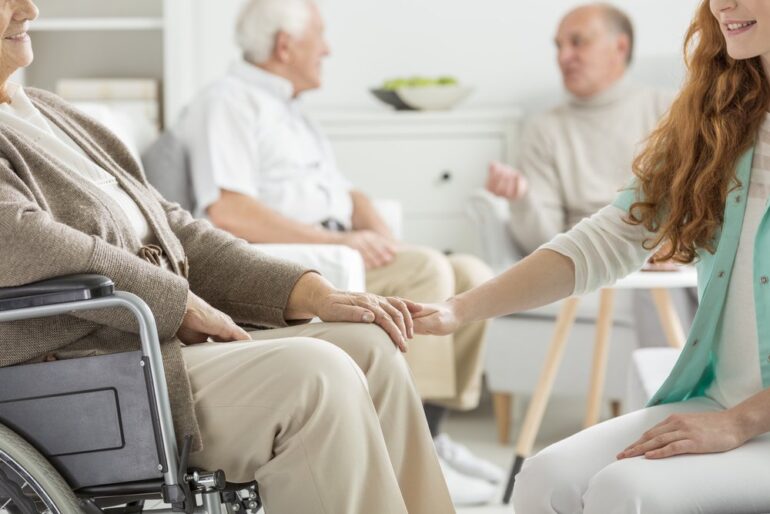 Preventing nursing home abuse requires help from more than one source. Families, caregivers, and healthcare providers all have a role to play in preventing abuse. Some of the steps that can be taken to prevent nursing home abuse include:
Conducting background checks on all staff members and caregivers
Providing ongoing training and education for staff members and caregivers
Encouraging residents and their families to report any instances of abuse or neglect
Establishing clear policies and procedures for reporting and investigating abuse
Encouraging family members to visit their loved ones in nursing homes and long-term care facilities
Ensuring that residents are treated with dignity and respect at all times
Regularly monitoring the care and treatment of residents to ensure that they are receiving the appropriate level of care
Providing residents with access to legal resources and advocacy groups
Encouraging residents to participate in social activities and engage in hobbies and interests
What Comes After?
Discovering that a loved one has suffered abuse in a nursing home is deeply distressing. Addressing this situation urgently is crucial for their safety and well-being. Here's a step-by-step guide on what to do:
Ensure Immediate Safety: If there's an imminent threat, consider relocating your loved one to a safe place or hospital, if necessary. Their well-being is the top priority.
Document the Abuse: Collect evidence of the abuse. This may include photographs of injuries, a record of behavioral changes, or any other signs that indicate maltreatment. Take detailed notes of any incidents, including dates, times, and involved parties.
Seek Medical Attention: Even if the abuse seems non-physical, it's vital to have a medical evaluation. This can provide essential documentation for any subsequent investigations or legal actions.
Report the Abuse: Notify the nursing home administration of your concerns. However, do not limit yourself to this. File a report with local law enforcement and your state's regulatory agency overseeing nursing homes. In the U.S., for example, Adult Protective Services or the local Ombudsman program can be of assistance.
Consult an Attorney: Consider hiring an attorney who specializes in elder abuse or nursing home maltreatment. They can guide you on your legal rights and potential remedies.
Conclusion
Nursing home abuse is a serious problem that can have devastating consequences for seniors and their families. While there is no single solution to prevent nursing home abuse, there are steps that can be taken to minimize the risk of abuse and neglect. It is important for families, caregivers, and healthcare providers to be aware of the different types of abuse and to take proactive steps to prevent abuse from occurring.