Transitioning from student to nurse is a monumental step, often likened to a rite of passage in the world of healthcare. As new nurses put their learned theories into practice, they face an environment pulsating with challenges and opportunities alike.
In this arena, where the stakes involve human lives and well-being, the importance of guidance is magnified. Navigating the myriad aspects of nursing requires tenacity, knowledge, and a roadmap. Through this article, we aim to be that guiding light, illuminating the path for fledgling nurses as they embark on this noble profession.
Set Clear Goals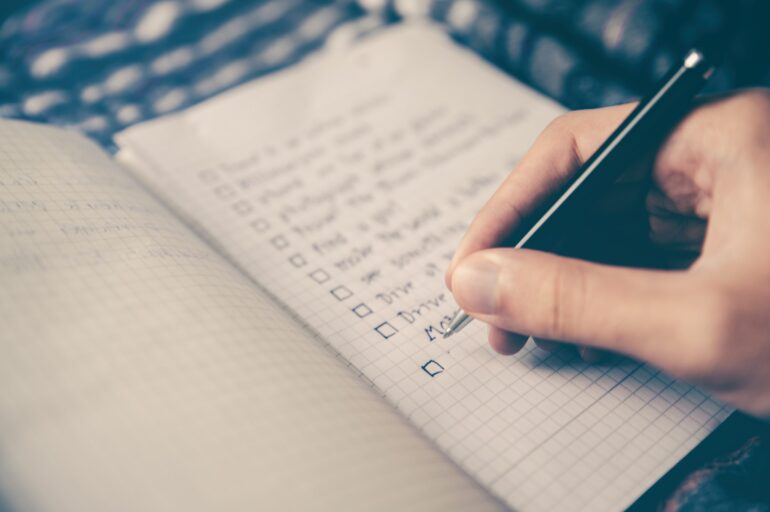 The world of nursing is vast, with numerous paths and specializations. Early on, it's crucial to set distinct, well-defined career goals. These goals serve as a compass, ensuring you tread the path aligned with your aspirations.
Start by introspecting: Where do you envision yourself a decade from now? Is advanced practice in your sights, or perhaps a leadership role within a healthcare institution? Once you've painted this broader picture, dissect it into smaller, more immediate goals.
Setting milestones, like obtaining certifications or mastering certain skills within a time frame, can be beneficial. By maintaining a dynamic approach to these goals, revisiting and tweaking them periodically, you ensure that your journey is both purposeful and adaptive.
Choose the Right Nursing Specialty
Nursing is not a one-size-fits-all profession. It's a tapestry of diverse specialties, each offering distinct experiences. Whether you're drawn to the innocence of pediatric nursing, the wisdom of geriatric care, the precision of surgical nursing, or the adrenaline of emergency care, it's imperative to align your choice with your innate interests and strengths. But how does one make this choice?
A great way is by immersing yourself in each potential specialty. Spend time observing, shadowing nurses, volunteering, or even taking short-term assignments in different departments. Such experiences not only grant clarity but also enrich your understanding of the multifaceted world of nursing.
Networking
The nursing community, while vast, thrives on interconnectedness. Networking, therefore, is not just beneficial—it's essential. Cultivating a strong professional network can be the bridge to numerous opportunities, be it job openings, collaborations, advanced training, or invaluable mentorships.
Start by actively engaging in nursing associations, both at local and national levels. Attend conferences, seminars, and workshops. In today's digital age, also leverage online platforms like nursing forums, LinkedIn groups, and other social media communities dedicated to healthcare professionals.
Mentorship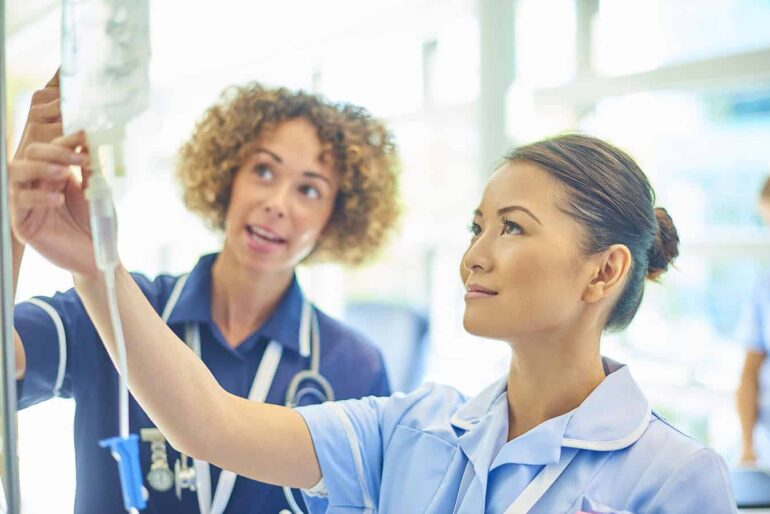 Embarking on a nursing career without a mentor is like setting sail without a compass. A mentor, with their wealth of experience and knowledge, can offer insights that textbooks and classrooms might miss.
They provide guidance during challenging times, share their experiences, help in networking, and sometimes, just lend a listening ear. But how does one find a mentor? Begin by expressing your interest in mentorship to senior nurses or faculty at your institution. Alternatively, professional associations often have mentorship programs that pair newer nurses with seasoned professionals.
Continuing Education
In the dynamic world of healthcare, staying updated is not just beneficial—it's a necessity. With medical advances, new research, and changing protocols, the nursing profession demands a commitment to lifelong learning.
Continuing education ensures you remain at the forefront of your field, offering the best care to your patients. Explore options such as advanced degrees, certification programs, or specialized courses tailored to your interests.
Many institutions where you can get a clear certificate such as a UTA DNP degree, offer online courses, making it convenient for working professionals. Moreover, always be on the lookout for workshops, webinars, or seminars that address the latest in healthcare.
Time Management
Balancing the rigors of nursing with personal life and continuous learning can be daunting. Effective time management is the linchpin that holds these facets together harmoniously. Start by understanding your energy patterns: Are you a morning person or do you function best in the evening?
Allocate demanding tasks to your peak energy times. Invest in planners or digital tools to organize your schedule, setting aside dedicated slots for work, study, and relaxation. Remember, achieving work-life balance is not about rigid compartmentalization but about harmonizing your responsibilities.
Professional Development
While qualifications and experience form the foundation of a nursing career, proactive professional development catapults you to new heights. Beyond formal education, consider attending conferences that gather experts from around the world, offering a wealth of knowledge and networking opportunities.
Workshops and hands-on training sessions can refine your practical skills. If feasible, consider presenting papers or posters at these conferences, sharing your insights and research. Engage in peer discussions, join study groups, or even write for nursing journals or blogs.
Stress Management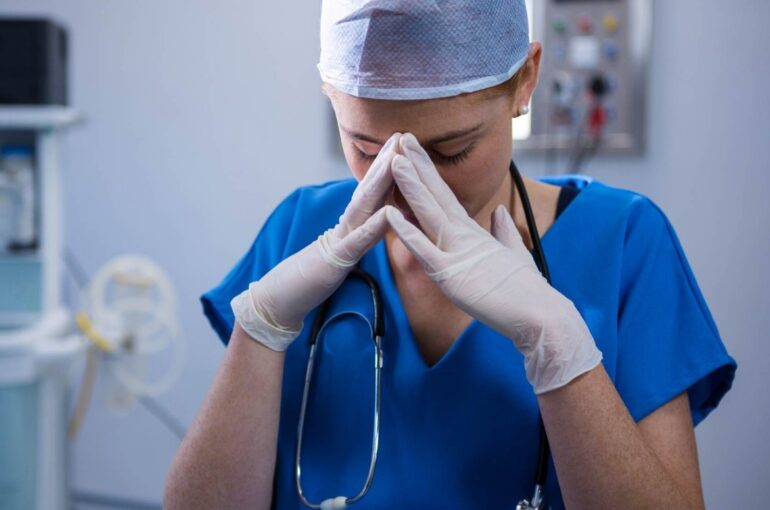 Nursing, with its intense demands and emotional highs and lows, can take a toll on one's well-being. Stress management is not a luxury—it's essential for sustaining a long, fulfilling career. Recognize the signs of burnout early: constant fatigue, irritability, or decreased job satisfaction are red flags.
Adopt holistic strategies like regular exercise, meditation, or engaging in hobbies. Create a support system, be it through colleagues, friends, or professional counselors.
Adaptability
The only constant in the healthcare industry is change. From technological advancements to evolving patient care models, adaptability is a nurse's ally. Cultivate a mindset of continuous evolution, viewing changes as opportunities for growth rather than hurdles.
Stay updated with industry trends, participate in training programs, and most importantly, remain open-minded. Embracing change not only ensures you remain relevant in your field but also equips you to offer the best care to your patients.
Patient-Centered Care
At the heart of nursing lies the unwavering commitment to patient care. Prioritizing patients' needs, understanding their concerns, and building trust are integral components of effective nursing. Empathy, active listening, and clear communication form the pillars of patient-centered care.
Regularly seek feedback, involve patients in their care decisions, and always advocate for their best interests.
Conclusion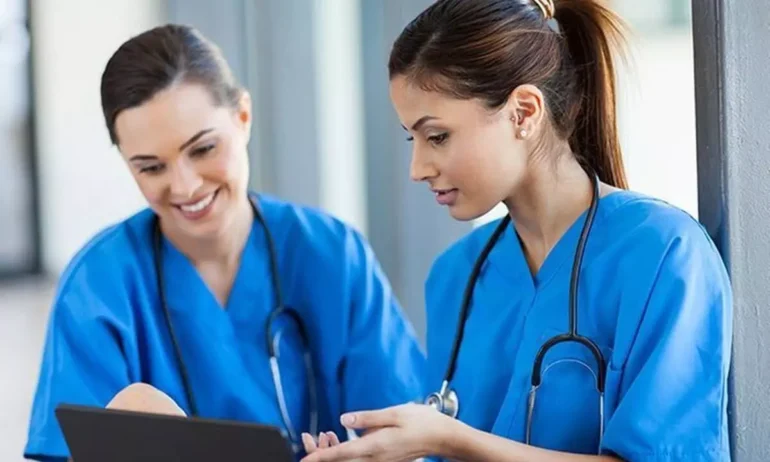 Embarking on a nursing career is a journey filled with challenges, learnings, and immeasurable rewards. With clear goals, continuous learning, effective networking, and an unwavering focus on patient care, success is not just achievable—it's inevitable.
To all budding nurses, embrace every phase of your career, seek growth at every turn, and always wear your nursing badge with pride and dedication.