In the ever-evolving field of healthcare, nurses play an essential role in providing quality patient care. With advancements in medical technology and a growing emphasis on evidence-based practice, it's becoming increasingly important for nurses to enhance their knowledge and skills.
One way to achieve this is by pursuing a Bachelor of Science in Nursing (BSN) degree. In this post, we'll explore the reasons why you should consider this educational pathway and how it can accelerate your nursing career.
Embracing the Shift Towards Higher Education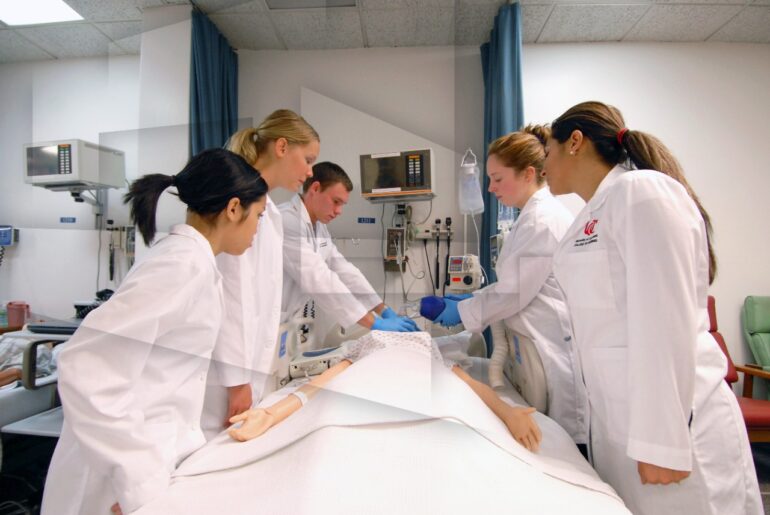 As the healthcare landscape continues to evolve, the demand for highly educated nurses is on the rise. Many healthcare organizations now prefer or require their nursing staff to have a BSN degree. With an online RN to BSN degree completion, you demonstrate your commitment to professional growth and adaptability to the changing industry standards.
It signals to potential employers that you are equipped with the advanced skills and knowledge necessary to excel in your nursing career.
Expanded Career Opportunities
Obtaining a BSN degree opens up a world of expanded career opportunities for registered nurses. While an associate degree in nursing (AND) provides a solid foundation, a BSN degree offers additional competencies that prepare nurses for leadership roles, management positions, and specialized nursing areas.
With a BSN, you may find yourself eligible for positions such as nurse manager, clinical educator, research nurse, or even a career in nursing informatics. These roles often come with higher salaries and greater responsibilities, empowering you to make a more significant impact in the healthcare field.
Enhanced Clinical Competence
An RN to BSN program goes beyond the basic clinical skills taught in an ADN program. It dives deeper into critical thinking, research, evidence-based practice, and community health. By pursuing a BSN degree, you will develop a broader understanding of healthcare systems, ethics, and public health issues.
This expanded knowledge base enables you to provide more comprehensive and holistic patient care, making you a valuable asset to any healthcare team.
Professional Networking and Collaboration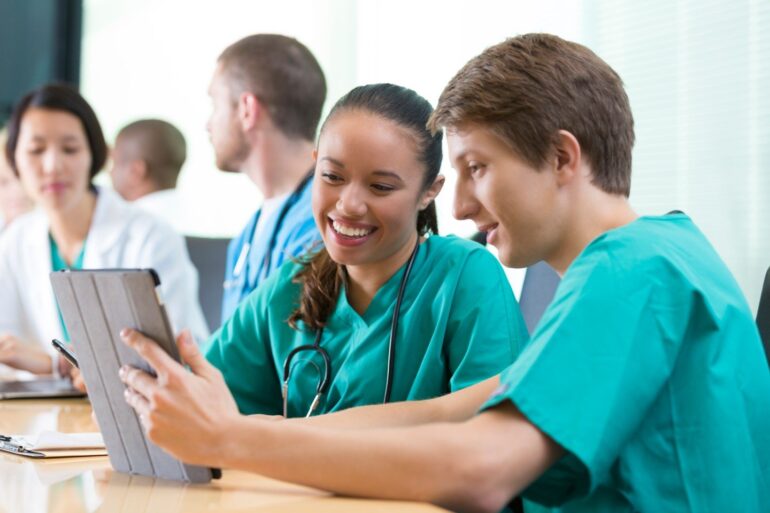 An RN to BSN program offers you the chance to connect and collaborate with a diverse group of nursing professionals. You will have the chance to engage in discussions and projects with experienced nurses, nurse educators, and nurse leaders.
These interactions encourage professional networking, enabling you to build relationships that can be invaluable for future career growth. The connections you make during your BSN program may open doors to mentorship opportunities, job referrals and access to a supportive professional community.
Promotion of Evidence-Based Practice
The healthcare industry is increasingly embracing evidence-based practice as a means to deliver quality care and improve patient outcomes. BSN programs emphasize the importance of integrating research findings into clinical practice.
An RN to BSN program equips you with the ability to analyze research studies critically, apply evidence-based guidelines, and actively contribute to the advancement of nursing knowledge. By becoming an advocate for evidence-based practice, you can actively contribute to improving the overall quality of patient care in your healthcare organization.
Preparation for Advanced Degrees
If you aspire to pursue advanced nursing degree programs in the future, such as a Master of Science in Nursing (MSN) or Doctor of Nursing Practice (DNP), obtaining a BSN is a crucial step in that journey. Most graduate nursing programs require applicants to hold a BSN degree as a prerequisite.
By completing an RN to BSN program, you position yourself for further educational opportunities and specialization in areas like nursing education, nurse practitioner, or nurse anesthetist. A BSN degree serves as a solid foundation for continued growth and advancement in your nursing career.
Personal and Professional Growth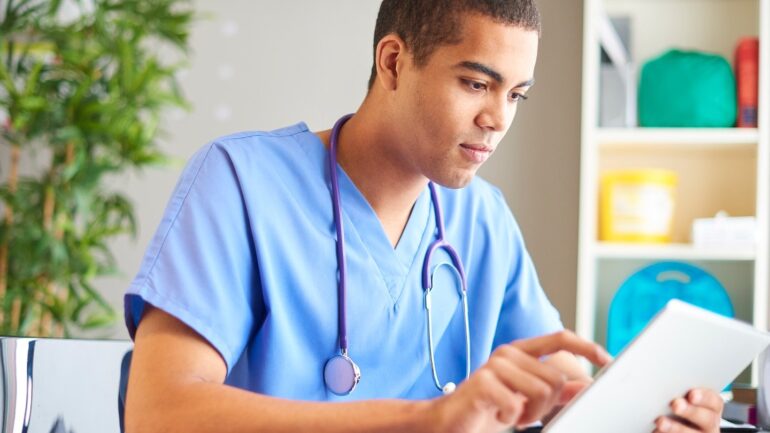 Beyond the career benefits of pursuing an RN to BSN degree, there are also personal and professional growth opportunities that come along with it. Here are a few ways in which this educational pathway can contribute to your overall development:
Confidence and self-empowerment: Earning a BSN degree requires dedication, hard work, and perseverance. As you navigate through the program, you will face challenges, acquire new knowledge, and develop critical thinking skills. Successfully completing the program instills a sense of confidence and self-empowerment, knowing that you have achieved a significant milestone in your nursing career.
Leadership skills: BSN programs often incorporate coursework that focuses on leadership and management principles. These courses provide you with the necessary skills to effectively lead and collaborate with interdisciplinary healthcare teams. Whether you aspire to take on a formal leadership role or simply want to enhance your ability to influence positive change, the leadership skills gained through a BSN program will prove invaluable.
Cultural competence: In today's diverse healthcare environment, cultural competence is essential in providing patient-centered care. BSN programs emphasize the importance of understanding and respecting different cultural backgrounds, beliefs, and practices. Through coursework and clinical experiences, you will develop cultural sensitivity and the ability to deliver culturally competent care to individuals from various ethnic, racial, and socioeconomic backgrounds.
Lifelong learning: Pursuing an RN to BSN degree encourages a lifelong commitment to learning and professional development. As a nurse, staying updated with the latest research, advancements, and best practices is crucial. BSN programs cultivate a mindset of continuous learning, encouraging you to seek out opportunities for professional growth even after completing your degree.
Critical thinking and problem-solving: BSN programs are designed to enhance your critical thinking and problem-solving abilities. As you engage with complex case studies, research projects, and hands-on experiences, you will develop the skills necessary to analyze situations, make informed decisions, and provide effective solutions. These skills are transferable across various professional settings and are highly valued by employers.
Personal fulfillment: Pursuing higher education is a fulfilling and rewarding journey. It allows you to explore your passion for nursing, expand your horizons, and reach your full potential as a healthcare professional. The sense of personal satisfaction and accomplishment that comes with earning a BSN degree can have a positive impact on all aspects of your life.
If you are a registered nurse looking to accelerate your nursing career, pursuing an RN to BSN degree is a decision worth considering.