Imagine being a person whose job is to sell home automation technology. Every conversation leads to the exact same question: how much does it cost? Unfortunately, you do not have a black-and-white answer. There are way too many variables.
Your reluctance to offer any kind of pricing may lead customers to suspect your motives. But in reality, you're not trying to rip them off. You honestly cannot give a hard number until you know what they want and how much they can afford. That is the reality.
There is a scene in the original Back to the Future film in which the main protagonist, Biff, encounters Marty McFly's father in the local diner. Biff is a bully. He demands payment from the elder McFly as a condition of allowing him to stay. He asks McFly, "how much have you got?"
Sales professionals with the same mindset exist in every industry. They have no qualms about jacking up the bill to the absolute maximum. If you tell them what your budget is, they will go right to the top. They might even go a little bit higher to see if you'll bite.
Home automation is no exception. There are those sales professionals whose only goal is to squeeze you for every penny you have. Still, that doesn't change the fact that hard and fast numbers a very difficult in the home automation space.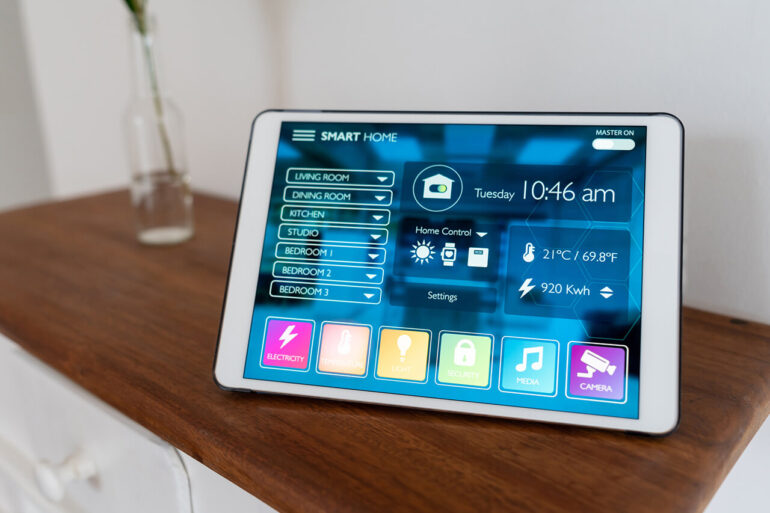 A recent post published by Yahoo! Finance states that the average home automation project runs between $2,000 and $7,000. That may seem like a lot of money if your concept of home automation is a handful of smart light bulbs and a smart speaker to activate them with your voice.
Even installing a smart thermostat, smart locks, and a handful of wireless video cameras shouldn't cost that much money. But don't kid yourself. You could spend a lot more than $7,000 if you wanted to.
That same Yahoo! Finance post listed average costs for outfitting entire rooms with smart technology. We are talking everything from smart lights to appliances. Here are some of the staggering numbers they came up with
Smart kitchens: $6,000-$16,000
Smart living rooms: $3,500-$12,000
Smart bathrooms: $2,500-$7,000.
It is clear that you can spend a lot of money if that's what you choose to do. You can also keep your budget well below $1,000. It is really your choice. That's why asking a salesperson how much home automation costs is met with ambiguous answers.
You Can Start Slowly

Source: wired.com
A good way to approach the financial aspects of home automation is to start slowly. There is no need to rush in to a $10,000 kitchen overhaul right away. If you have no experience with home automation, spending that kind of money is actually foolish. You don't even know what aspects of home automation you like and dislike.
Vivint Smart Home is a company that sells and installs home automation equipment around the country. They suggest a couple of approaches to starting slowly:
Efficiency – If you start with efficiency, you can install a smart thermostat and motion-sensitive lighting. The smart thermostat should save money on your HVAC bill while the lighting automatically turns on and off, saving electricity.
Security – Starting from a security mindset, you can install a video doorbell and a few wireless interior cameras. All can be accessed remotely for increased safety and convenience.
Medical – Yet another approach is to start with a medical package. You get a medical alert bracelet or pendant for a member of your family with special medical needs. In the event of an emergency, help is but a pushbutton away.
A smart speaker is another entry-level device that can introduce you to the world of smart homes without requiring a huge investment. You have your big names, like Google and Amazon, plus a whole range of lesser-known manufacturers.
Figure Out What You Like and Don't Like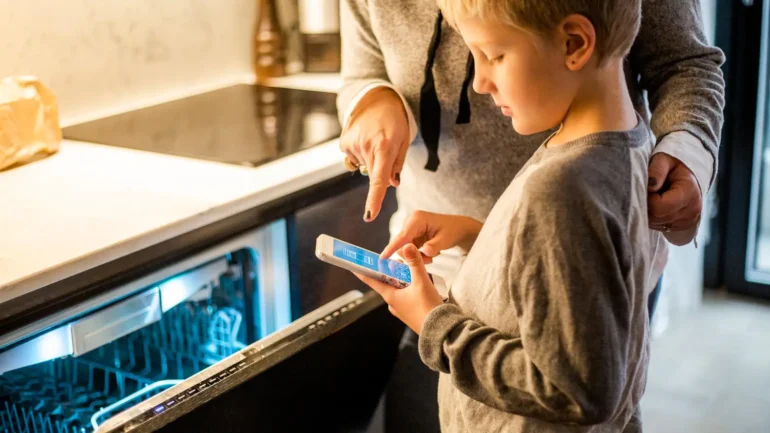 Starting slowly can save you money by helping you avoid unnecessary purchases. Along with that, they can help you figure out what you like and don't like about home automation. Not every home automation opportunity may interest you. Others might be right up your alley.
Wireless video cameras are one of those things that tends to divide smart home owners. Some people love the cameras and have them installed around their homes. Others are extremely suspicious. They've heard stories of security cameras being hacked by criminals. They have no intention of ever putting wireless cameras in their homes.
It is a personal thing. You may be the kind of person who is not interested in a smart speaker because you are afraid that Big Tech might use it to spy on you. But you are comfortable with smart lights that you can manage with your smartphone. Great. Get the lights and skip the smart speaker.
Don't Forget to Set a Budget
Because this post is intended to address the cost of home automation, we cannot close without discussing the budget. Using the examples from the Yahoo! Finance article, fully outfitting your kitchen, living room, and bathroom could set you back $35,000. The idea of coming up with a budget is to prevent that from happening – unless that's your plan, of course.
A budget is a spending guideline. It tells you how much you can reasonably afford to spend on various things. Furthermore, a budget should be balanced. This is to say that you are not spending more than you're taking in.
With home automation, it is easier to spend more than you intended. Therefore, it's a wise idea to look at your budget and come up with a hard and fast number that you're not going to exceed. Then stick with it.
The real answer to 'how much does it cost?' isn't easy without knowing your needs and budget. If you ever ask that question and a sales professional seems evasive, that's why. Home automation can cost a little or a lot. It depends on what you buy.