In the modern workplace, the concept of office design has evolved beyond the confines of traditional norms. Today, mixing, and matching office furniture has become a powerful tool for creating a dynamic and personalized workspace. Gone are the days of monotonous, cookie-cutter office setups that stifle creativity and productivity.
Instead, a new era of office design has emerged, one that embraces individuality, promotes collaboration, and inspires confidence in the workplace. Knowing how to mix and match office furniture with confidence can transform your workspace into a vibrant and functional environment that reflects your unique style and enhances productivity.
It allows you to break free from conformity and create a space that truly resonates with you and your team's needs. By combining different furniture styles, colors, textures, and materials, you can curate an office that sparks creativity, promotes well-being, and fosters a sense of belonging.
A Few Tips To Mix And Match Office Furniture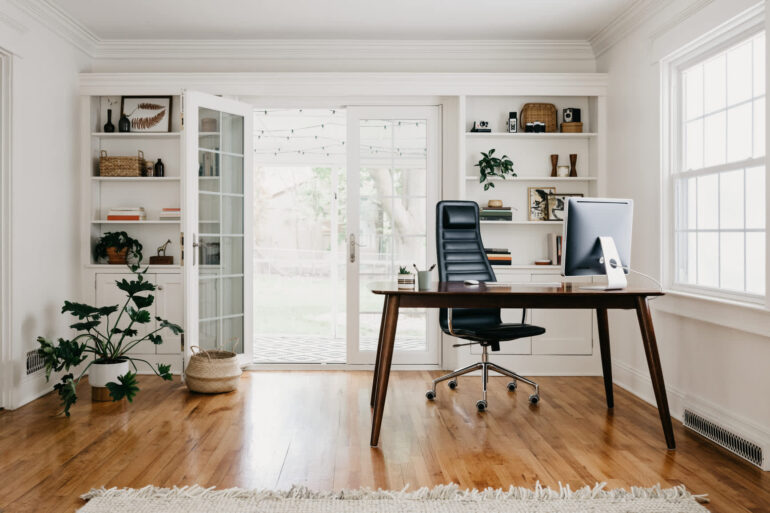 Here are a few tips that you can try to mix and match your office furniture with confidence and make them look elegant and professional.
1. Embrace The Art Of Mixing And Matching
In today's fast-paced 21st century, it's time for your office to reflect the contemporary spirit of the times. Bid farewell to the perfectly coordinated, matchy-matchy furniture days, and feel the relief wash over you. Before diving into the exciting realm of selecting new office suites or reception lounge chairs, let's first take a moment to assess what you already have.
You'll be pleasantly surprised to discover that some of your existing pieces can be repurposed effortlessly with a touch of creativity. Here are a few key considerations to keep in mind:
1.  Pair leather chairs with chrome accents for a sleek and sophisticated aesthetic.
2. Opt for plaids and stripes within the same color family or as complementary hues to add visual interest and a touch of personality.
3. Integrate more black furniture pieces to achieve a modern and clean look—remember, black effortlessly complements any color scheme.
By fearlessly mixing and matching, you'll breathe new life into your office space, infusing it with contemporary charm and a sense of individuality. So, let's embark on this design journey together, unlocking the endless possibilities that await you in the world of office furniture fusion.
2. Find Inspiration In A Focal Point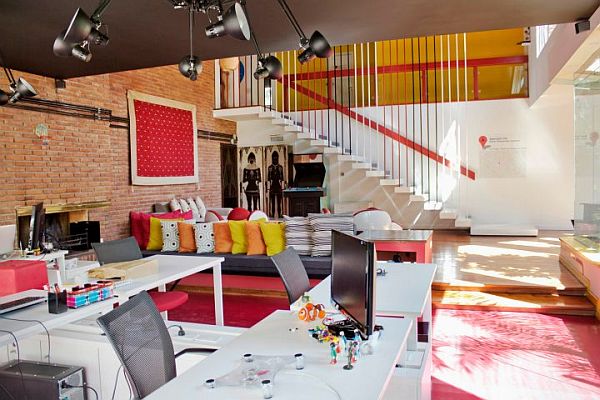 If you're struggling to envision the appearance of your newly furnished space, here's an alternative perspective: draw inspiration from a prominent piece in the room or a color scheme. This approach simplifies the design process and allows you to direct attention toward a single focal point in the room. In office spaces, this focal point could be the desk. In lobby areas, it might be an accent wall or a couch.
For collaborative spaces, consider the center table or cubicle areas. By consistently referring to the room's focal point when selecting new office furniture, you can ensure that your mix-and-match adventure aligns with your brand and maintains a cohesive aesthetic for the company.
3. Seek Opportunities For Repetition
When it comes to combining different pieces of office furniture, a valuable design tip is to explore opportunities for repetition. While you may not desire identical office chairs in every suite or the same artwork on every wall, it doesn't mean you can't establish a sense of cohesiveness throughout the office.
Repetition is often easiest to achieve through colors. For example, if you have grey chairs with yellow stitching in the lobby, consider investing in yellow wall art or incorporating fake floral bouquets on the lobby table. Additionally, if your company logo features vibrant colors, look for ways to repeat and integrate those colors into the office furniture throughout the building.
4. Take Workflow Considerations Into Account
When undertaking office furniture revamp, the last thing you want is to disrupt your staff's workflows. That's why many companies opt for a gradual approach, upgrading room by room instead of all at once. Additionally, if you proceed with furniture shopping without proper space planning, you may encounter a situation where the furniture is not functional for your teams.
This can diminish productivity and significantly impact the overall office ambiance. Therefore, before purchasing or mixing and matching office furniture, ensure that your endeavor will not interrupt workflow and can effectively keep your teams engaged throughout the workday.
5. Begin With A Neutral Foundation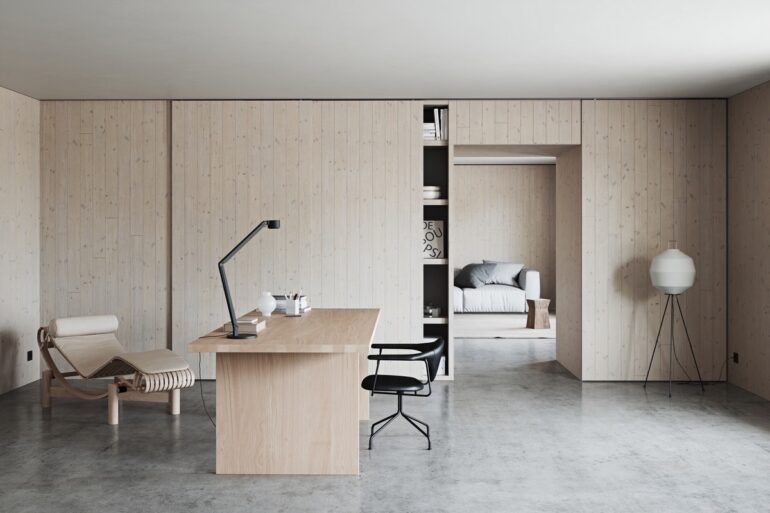 Establishing a neutral foundation is crucial when blending and harmonizing various interior design styles as it provides enhanced flexibility and adaptability when combining different elements. A neutral base typically encompasses neutral-colored walls, floors, and prominent furniture pieces, employing shades like white, beige, grey, or black.
Commencing with a neutral base enables effortless modification of a room's style and ambiance by simply swapping out smaller decor items like curtains or accessories. This approach ensures that your space remains dynamic, captivating, and a true reflection of your taste and style.
6. Embrace The Power Of Experimentation
When it comes to blending multiple interior design styles, the key lies in embracing experimentation without fear. Explore various combinations to discover what resonates and what doesn't. If something feels off, don't hesitate to make modifications. Keep in mind that interior design is a creative journey meant to be enjoyed, allowing you to unleash your imagination and create spaces that truly reflect your vision.
Conclusion
In conclusion, mixing and matching office furniture is an exciting endeavor that can transform your workspace into a dynamic and visually engaging environment. By following a few key principles, you can approach this task with confidence and create a harmonious blend of styles.
First, consider drawing inspiration from a focal point or color scheme to maintain cohesiveness within the space. This will help guide your furniture selection and create a unified look. Additionally, seek opportunities for repetition to establish a sense of continuity throughout different areas of the office. Keeping workflow needs in mind is crucial to ensure that the furniture you choose enhances productivity and supports your teams' needs.
By minimizing disruptions and considering functionality, you can create a workspace that promotes efficiency and positive energy. Remember, starting with a neutral base provides a versatile foundation for mixing and matching furniture. This allows you to easily switch up the style and mood of the room by changing smaller decor items, keeping the space fresh and reflective of your taste.
Finally, don't be afraid to experiment! Interior design is a creative process, and by fearlessly trying out different combinations, you can discover unique and inspiring arrangements that truly elevate your office environment.