Your shoes can make or break your entire outfit – choose the wrong pair and your dress suddenly doesn't seem as fashionable anymore! However, this process isn't always as simple as it seems, especially when it comes to combining the right colors.
So, in this article, we bring you the definite dos and don'ts of matching your shoes with your dress to help you come up with the most stylish outfits yet!
Without any further ado, let's get right to the bottom of it.
1. Do: select darker shades for your shoes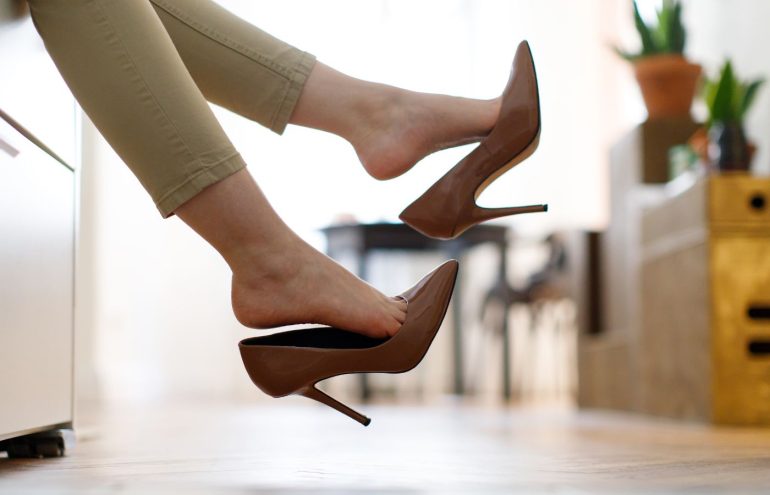 If you're planning on rocking monochromatic dresses this summer, make sure your shoes are at least one shade darker than the rest of your outfit. This won't only look extremely fashionable, but it will bring out the color of your dress in the best way imaginable. If your shoes are lighter than the outfit, your whole look can seem a bit dated – darker shades are all the rage in 2023. Don't believe us? Try experimenting! You'll quickly see the difference this simple tip makes!
2. Don't: combine sparkle with sparkle
We love both sparkly dresses and shoes – just not together! You don't want to look like a disco ball – one piece of shiny clothing should be enough.
So, if your closet is packed with sparkly dresses, try combining them with simple, solid-colored shoes. We especially love stilettos, as they add to the "formality" of the entire look, making it all seem a bit more elegant.
3. Do: choose comfort over the aesthetic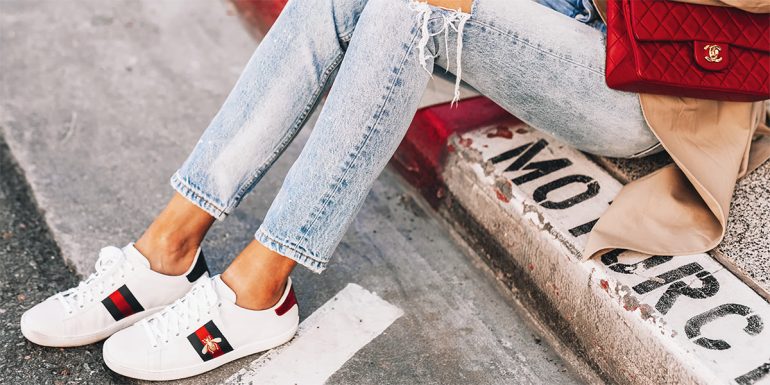 Now, this doesn't have much to do with color combinations, but it's still an important rule to follow. No matter how great your shoes look, if they're not comfortable, you're better off just leaving them in your closet. This especially goes if you're attending a lengthy event where you're expected to be standing around for hours on end. It's just not worth the pain!
If your most comfortable pair of shoes doesn't fit the outfit, perhaps you could switch to another one of your dresses! It may seem a bit drastic, but it will be all worth it at the end of the day.
4. Don't: go too "matchy-matchy"
Matching your shoes to the dress (wearing them in the same exact color) should be left where it belongs: in the 2010s! The only exception to this rule is the color black. Otherwise, your outfit will just seem a bit boring. Modern fashion is all about taking some risks and experimenting – "safe" solutions are simply a thing of the past.
As we've already mentioned before, if you really want to match your shoes with your dress, make sure you at least choose different shades or go wild with your accessories.
5. Do: color blocking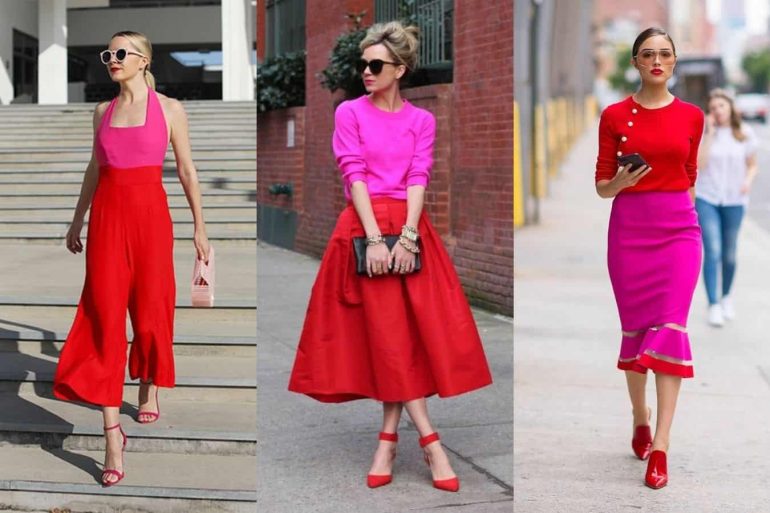 Choosing colors that contrast your dress makes for an exciting look overall! It can be extremely stylish, but it does require some basic understanding of color theory.
As long as you experiment, you'll be able to create bold and interesting looks in no time whatsoever. Don't be afraid of overdoing it – fashion should be a fun way to express your creativity, not a rulebook you should follow.
If you want to try this technique for formalwear, make sure to choose a classy pair of shoes. You can check this to see some colorful examples of formal shoes for women, or as we'd say in Spanish: Zapatos formales mujer!
6. Don't: be afraid to experiment
We talked about this before, but we just have to mention it again – fashion is all about experimenting and having fun with your clothes! You shouldn't be afraid to try new things – fashion trends change constantly. Who's to say your outfit isn't stylish? Everyone has their own unique style, and we totally respect that!
Take all the fashion tips you've read so far with a grain of salt and don't be afraid to break some barriers. The most important thing is that you feel comfortable in whatever you're wearing, everything else will certainly work itself out!
7. Do: feel confident in your outfits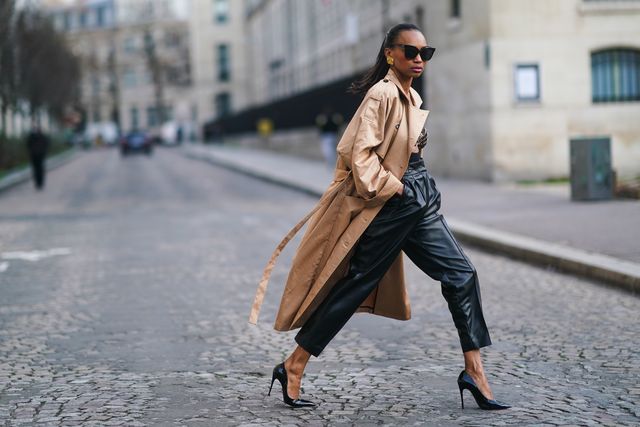 Even if you're wearing the most whimsical color combination the fashion world has ever seen, if you feel confident in it, it's bound to look beautiful on you! Confidence is a woman's most valuable accessory – everything else can be experimented with.
So, overall, make sure you wear whatever makes you feel as beautiful and confident as you actually are! Don't let anyone tell you that you can't wear something – if you feel good wearing it, we absolutely support your choice.
8. Don't: go overboard with the prints
Animal prints are an excellent style statement that will automatically elevate your entire look. They've been rocking the fashion world for decades now, and we can't say we don't love them! However, if your dress is already patterned or has an animal print, you should probably avoid wearing those.
They work the best with a simple look: solid-colored dresses and monochromatic bags complement these types of shoes beautifully. So, overall, as long as you're not overdoing it, animal prints are certainly the way to go! If you are looking for the perfect shoes to match your dress, visit this link https://www.brandhousedirect.com.au/.
9. Do: invest in a pair of black heels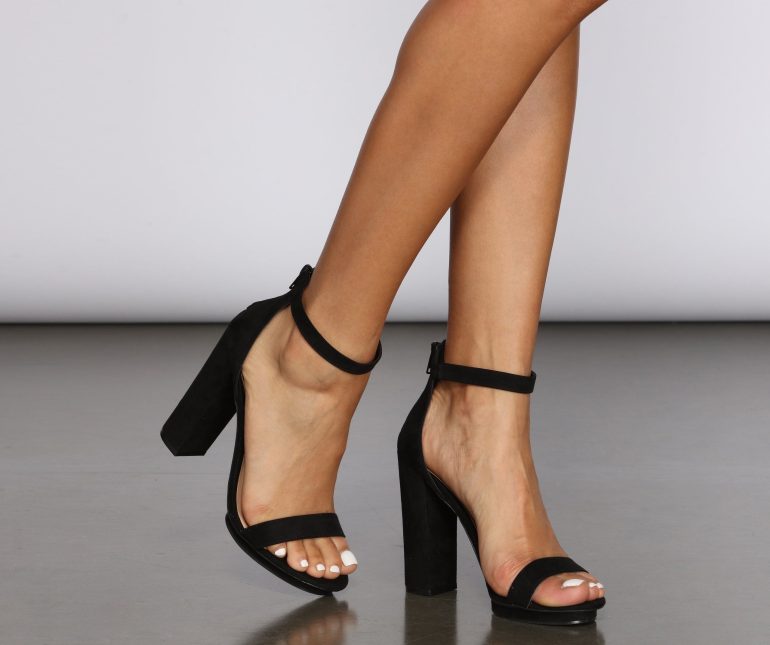 Black shoes go well with everything – they're a shoe classic every woman should have in her closet. They're perfect for those dresses collecting dust in your closet because you just can't seem to find a shoe that matches them!
If you're not big on high-heels, you can always get black sandals or loafers instead. Either way, having a pair of black shoes is a must-have for every stylish woman out there!
The bottom line
Matching your shoes with your dress can be a daunting task, especially if you're not up-to-date with the newest fashion trends. Here we've provided some of our favorite combinations to help you come up with the best possible outfits this summer.
However, since fashion tends to change extremely quickly, we think you shouldn't take any of these tips too seriously. The most important thing is to feel confident and comfortable in whatever you're wearing, everything else will fall into place in one way or another.