We don't want to get into stereotypes, but whenever women have the opportunity to find the perfect outfit, they experience a mix of emotions, from stress to excitement. However, each of them can name the three most important dresses of their life. These are dresses for the end of primary and secondary school and of course their wedding.
All of them are equally important and they must look good to their standards. If you want to make sure you have the perfect gown for your next big event, it's best to start preparing early. Start shopping as soon as possible.
Time is the key and therefore you must make sure you have it. That's why it's important to prepare your credit card on time.
When it comes to online shopping, prom dress retailers usually offer a variety of shipping options. Most online shops will allow you to select the date by which you need it to ensure that it arrives on time. In most cases, it will be shipped through standard ground shipping.
However, some retailers may also offer expedited shipping for an additional fee. It's important to check the retailer's shipping policy to understand what your options are and how much they cost. If you wait until the last minute, you may not have enough time to find the perfect one for you.
Take your time and don't rush the process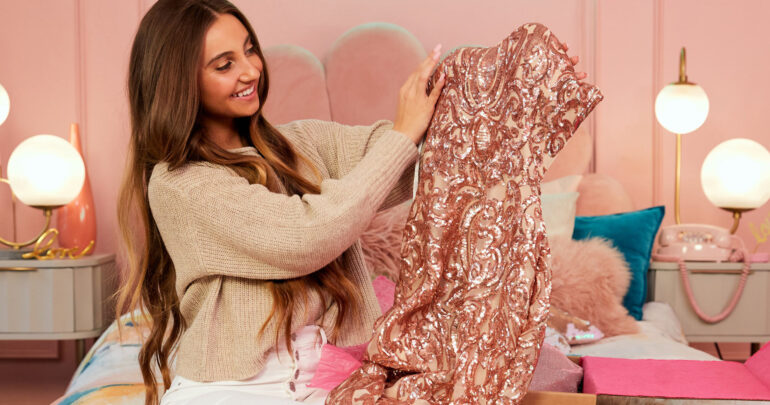 This is probably the most important tip. Don't feel like you have to purchase the first one you try on. It's important to try on a variety of dresses to find the one that fits you best. Rushing into a purchase can lead to regret later on, so it's best to take your time, try on different option.
For girls, it's a chance to dress up and feel like a princess for a night. Finding the perfect gown is often a once-in-a-lifetime event, so it's important to take your time and find the one that you absolutely love.
Set a budget and stick to it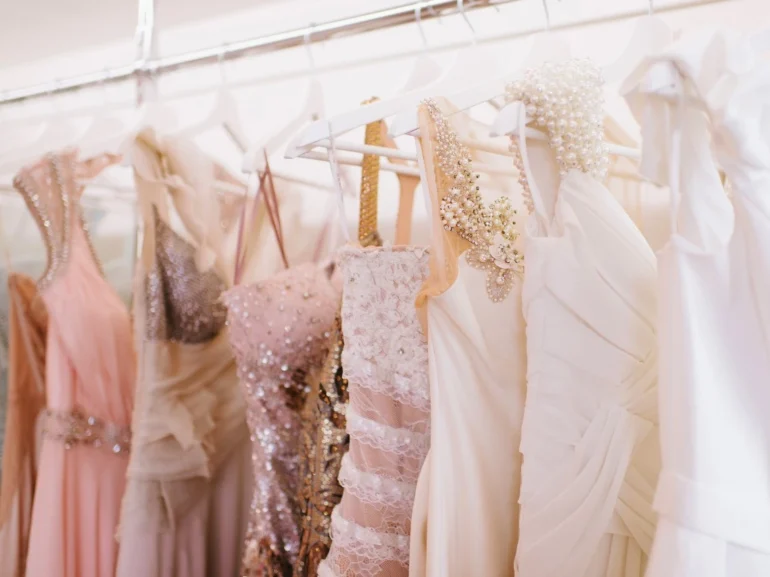 This is probably the most difficult task, especially if you find the perfect one. It's important to set a budget before you start shopping so that you don't overspend.
There are a variety of ways to save money on your prom outfit. One way is to shop at stores that offer discounts on designer threads. There are a few ways to find out about discounts. You can sign up for the retailer's email list. Many retailers offer exclusive discounts to their email subscribers.
Another way to save money is to rent instead of purchasing one. But if you still want to find a perfect and affordable, then Veaul is the right choice for you.
Ask for help if you need it
When it comes to choosing, it can be difficult to make a decision on your own. That's why it's important to ask for help from those who know you best.
Your friends and family members will be able to offer suggestions and help you find the perfect dress for you. They'll also be able to offer suggestions on styles and colors that look best on you. But If you're not sure what style you want, ask a sales associate for help. They'll be able to offer suggestions and help you find the perfect gown for your body type.
Asking for help, you'll be sure to find the right choice that will make you look and feel amazing on the big night.
Be prepared to spend a little extra money on alterations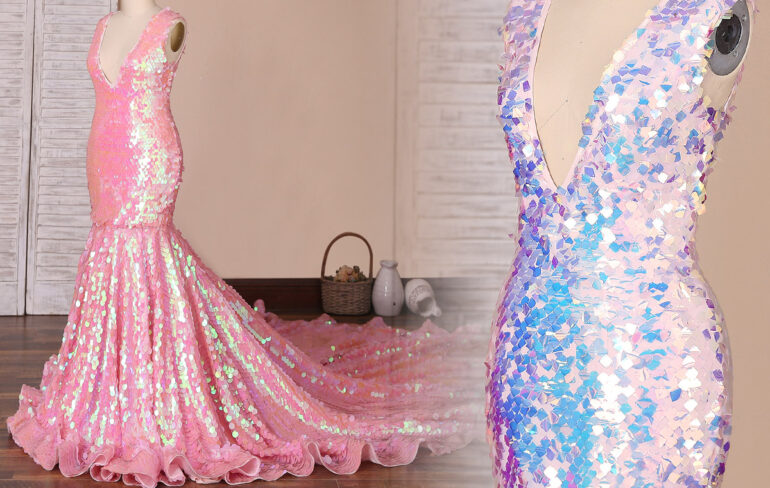 When you find the perfect prom dress, there's a good chance that it won't fit you perfectly straight off the rack. That's why it's important to budget for alterations.
Altering a dress can be expensive, but it's worth it in the end. By having it altered, you'll be sure to have a perfect fit. It can also help you customize it to your style. If you want to add straps, remove them, or change the length this can help you.
Budgeting for alterations, you'll be sure to have a perfect dress that fits you like a glove.
Try on dresses in different colors and styles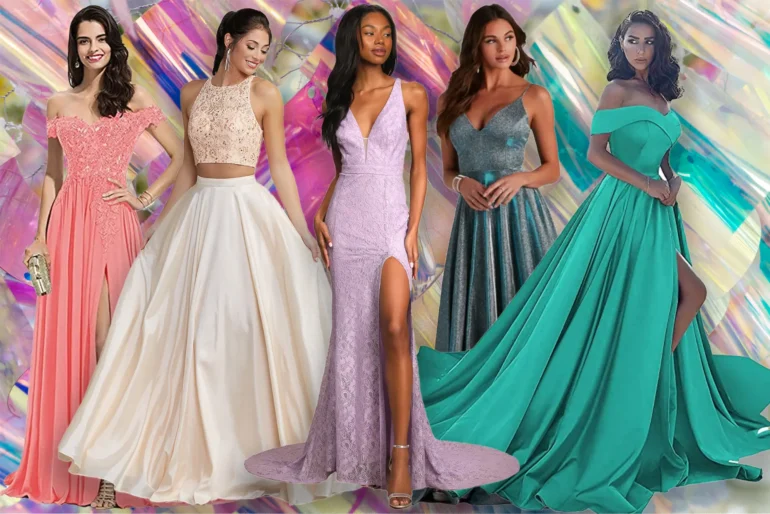 One of the best things about prom is that it's a time to try something new. If you've always wanted to wear a certain style, this is your chance. Don't be afraid to experiment with your style. Try a new silhouette or a different color. Prom is the perfect time to step out of your comfort zone and try something new.
You might be drawn to a certain color or style, but it might not look as good on you as you thought it would. That's why it's important to try on a wide range of dresses.
One way to experiment with your prom look is to try different colors. If you're used to wearing dark colors, try a light-colored dress. Or, if you usually wear bright colors, try a neutral color like black or white.
You can also experiment with different styles. If you're used to wearing ball gowns, try a shorter dress style like a sheath or A-line. Or, if you're used to wearing simple dresses, try a more intricate style like a beaded gown. Accessories are a great way to personalize your look. They can also help you make your dress unique.
Relax and have fun with the process!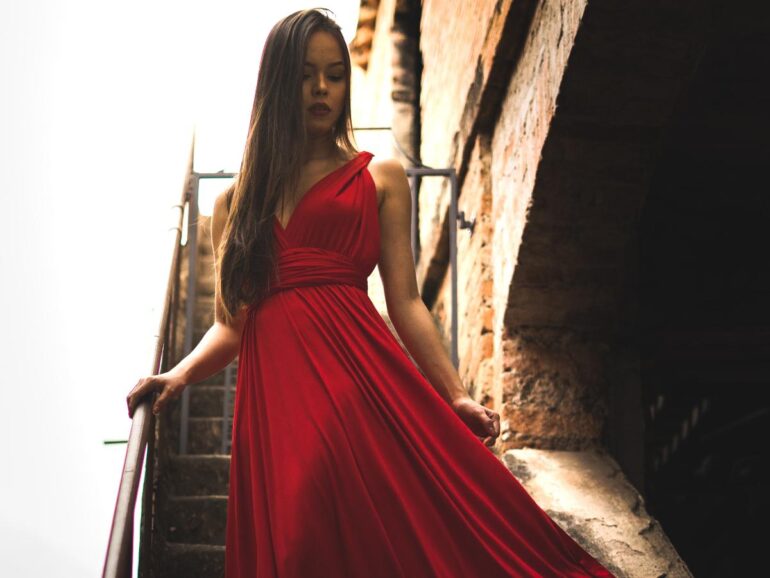 Shopping for this occasion can be a lot of fun, so try to relax and enjoy the process. Don't get too stressed out about finding the perfect one. There's no right or wrong way to shop for a prom dress. As long as you find the right one that makes you feel confident and beautiful, that's all that matters.
Conclusion
This is a once-in-a-lifetime opportunity that you will remember forever, and that's why it's important that it be a beautiful memory. Everything else, even the choice of outfit doesn't matter.