Do you feel as if you are the only person who doesn't know how to grow succulents despite the popular belief that they are the easiest plants to grow? Well, let us break your bubble and tell you that you are not alone. Many people struggle to keep them alive and thriving.
Succulents require minimal care and thus are considered easy to grow. They are one of those plants that have adapted themselves to live in extreme weather conditions and can survive for a long duration even with little to no water supply. Click here to buy some good quality succulents. In this article, we will share some good old tips and tricks that will help you grow your outdoor succulents.
Good Drainage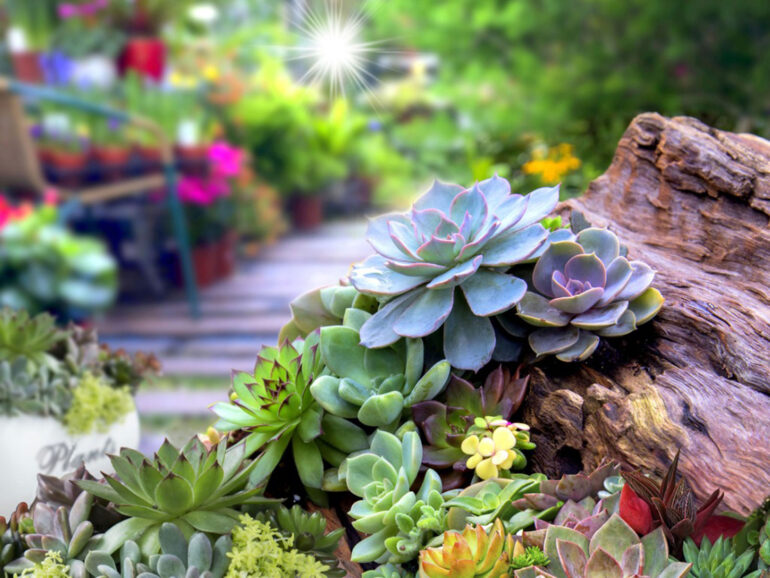 For any plant to flourish and grow, the correct type of soil or potting mix is essential, and the same is the case with succulents. You can purchase ready-made potting for succulents that are available online or in the market. Moreover, if you want your plant to thrive, there are a few things that you should keep in mind. Overwatering can kill succulents.
Thus you have to make sure that the pot has a drainage hole at the bottom. Good drainage is essential for an outdoor succulent as it allows the moisture to escape thereby preventing the roots and soil from rotting. In case there are no drainage holes, make sure that the succulent soil is well-drained. This will ensure that the water gets evaporated and the soil does not remain wet or moist for too long. Add pumice and perlite to the soil to enhance the aeration process. Also, the soil should also contain some amount of organic fertilizers.
An excellent way to check if the soil drains well or not is to pour the soil in a pot with a drainage hole at the bottom. Now pour water on the soil. If the water seeps out of the drainage hole within five to ten seconds, then your soil is well-drained. However, if the water takes a long time to seep out of the drainage hole, the soil is not suitable for these plants because it will hold water for a longer duration which might rot the roots.
Water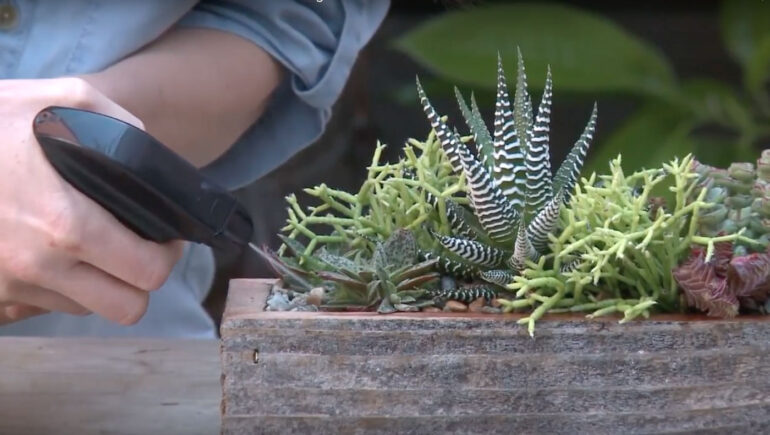 Although these plants can survive in less water, you have to take certain precautions to stop them from dying. The amount and frequency of watering a succulent largely depends on the climatic conditions of the place you are living in.
To ensure that your outdoor succulents stay alive for a long period, make sure to water them only when the soil is completely dry. Overwatering kills them more than under-watering. It would help if you allowed the roots to get completely dry, and only then water them. If the roots remain moist for a more extended period, the plant will rot and eventually die.
Sunlight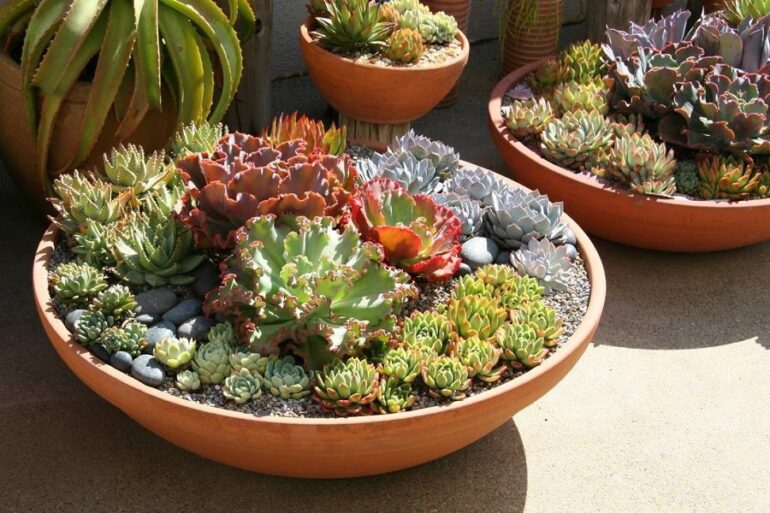 Outdoor succulents need a good amount of sunlight. Keeping them in the sun for five to six hours is recommended. However, if you notice a few burnt leaves, shift them in the shade and keep them there for a few days.
Fertilise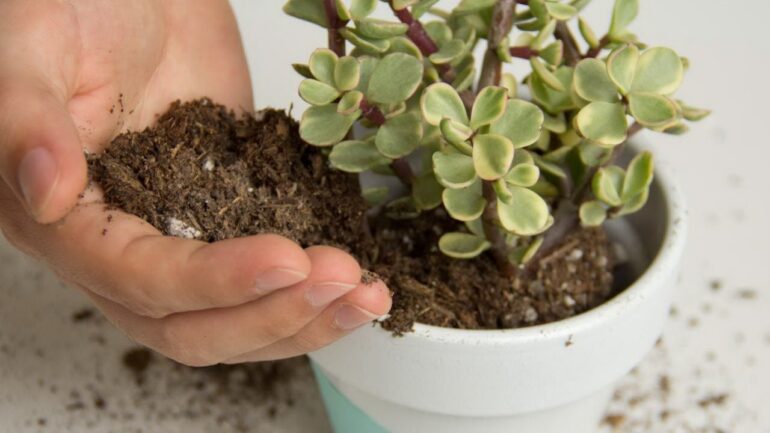 Fertilizers promote better growth of your succulents, especially during growing seasons. Since these plants are usually grown in small pots, adding organic fertilizers like vermicompost becomes difficult. In such a scenario, you can use liquid fertilizers such as seaweed solution. However, remember not to use a liquid fertilizer directly into the soil. Instead, dilute it by adding water and then pour it into the soil. These plants do not require too much fertilizer as they have adapted themselves to survive in extreme conditions. Therefore add fertilizer only once every 30 to 40 days.
Propagation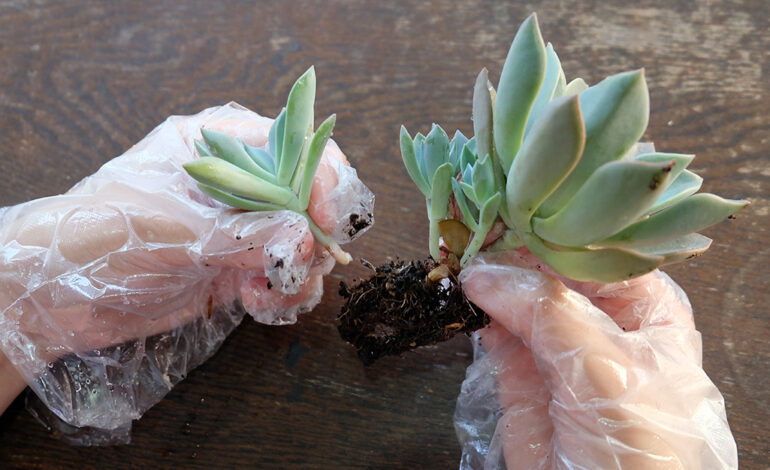 You might have propagated some other plants like money plants or rosemary bush so you probably know the drill. However, a succulent is not propagated like any other plant. If you have been placing a succulent stem in water and wondering why they end up rotting, that is simply because that's not how these plants are propagated. To propagate a succulent, take its stem and dry it by keeping it in a shady area for two to three days. This is an important step, and it is called healing which prevents the stem from rotting. After 2-3 days of drying the stem, place it in the potting mix mentioned earlier. Now your plant is all set to develop new roots!
Save The Succulent From Frost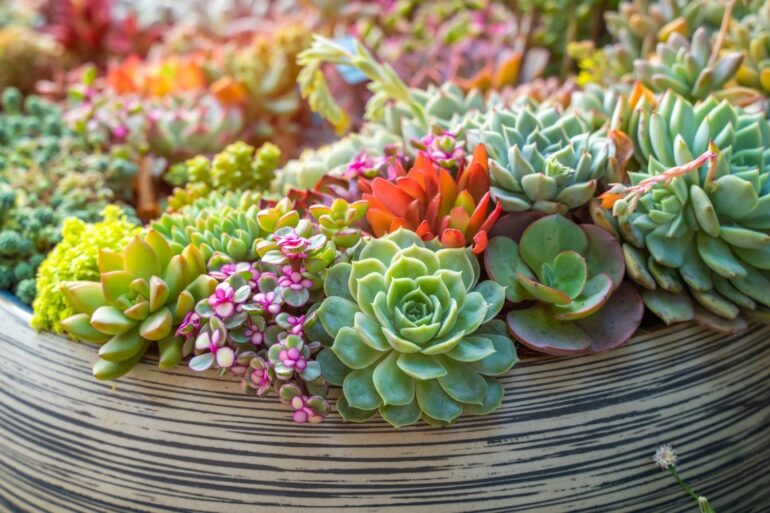 Almost all the succulents can withstand high temperatures, but only a few can survive in icy weather conditions. An excellent way to save your plants from frost is to shift them indoors during such cold temperatures. These plants are very sensitive to cold weather conditions, especially the ones that are planted in containers.
Keep An Eye On Your Plants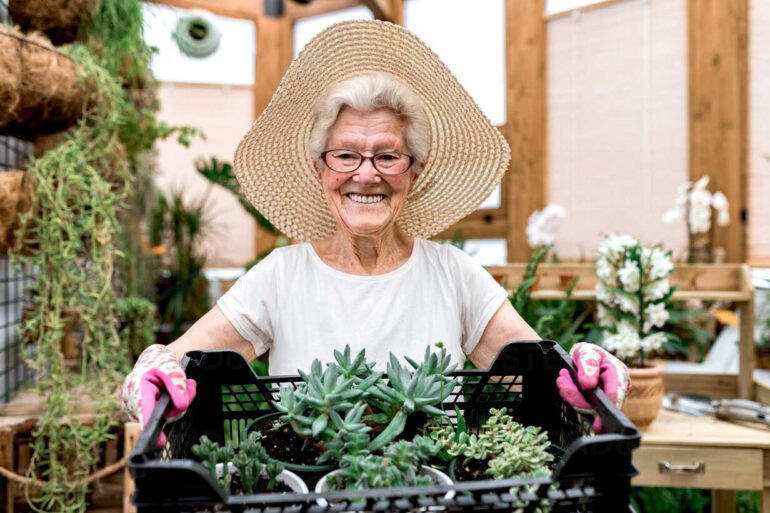 Outdoor succulents are more prone to insects and other pests than the indoor ones. Therefore you should keep an eye on your outdoor plants. Ensure that these plants do not have any pests like mealybugs or gnats. If you notice pests or insects, it is a sign that you are either watering these plants too much or else there is a problem of over-fertilizing.
Mealybugs can destroy your plants very quickly. They extract the juice from these plants and can multiply very quickly. To make your plants free from mealybugs or any other pests, spray some rubbing alcohol on its leaves or the soil. It is an effective way to eradicate the pests from your outdoor plants. Whenever you purchase a new succulent either from a nursery or online, the first thing you should do is check its leaves and soil thoroughly. Make sure that there are no pests or insects.
Conclusion
Unlike other plants, succulents do not require much attention and are one of the easiest plants to grow. Just a little amount of care and some precautions as mentioned in the article will help your beautiful outdoor succulents grow and thrive!