Outdoor spaces like gardens, patios, and balconies are extensions of our homes, offering a breath of fresh air and a connection to nature. To transform these areas into cozy retreats, outdoor rugs play a pivotal role. Not only do they add a touch of style and comfort, but they also define the space and create a welcoming ambiance.
In this guide, we'll explore the best types of outdoor rugs, considering durability, design, and functionality.
Polypropylene Rugs: The Durable Delight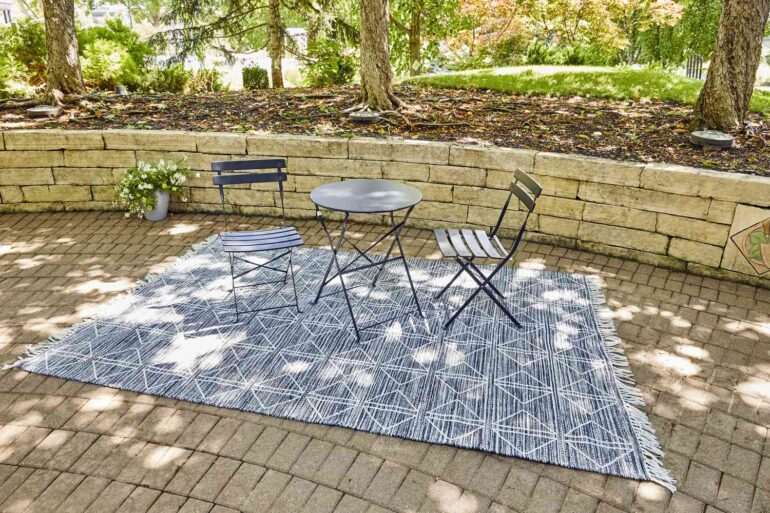 When it comes to outdoor rugs, durability is paramount. Polypropylene rugs, often marketed as "olefin" rugs, are a top choice for outdoor spaces. These rugs are resistant to moisture, mold, and mildew, making them ideal for gardens and patios.
Their UV resistance ensures that vibrant colors won't fade under the sun's rays. Additionally, polypropylene rugs are easy to clean, making them perfect for high-traffic areas.
Natural Fiber Rugs: Blending In with Nature
For those seeking an organic and earthy feel, natural fiber rugs like jute, sisal, or seagrass are excellent choices. These rugs seamlessly integrate with garden settings, creating a harmonious connection with nature.
While they may not be as weather-resistant as synthetic options, natural fiber rugs add a touch of warmth and texture to outdoor spaces. Consider using them in covered or partially covered areas to protect them from the elements.
Recycled Plastic Rugs: Eco-Friendly Elegance
In the era of sustainability, recycled plastic outdoor rugs have gained popularity for outdoor use. These rugs are crafted from recycled materials like plastic bottles, offering a stylish and eco-friendly option.
They are resistant to fading, easy to clean, and come in a variety of patterns and colors. Choosing recycled plastic rugs for your garden, patio, or balcony is a conscious decision that combines aesthetics with environmental responsibility.
Rubber Backed Rugs: Slip-Resistant Security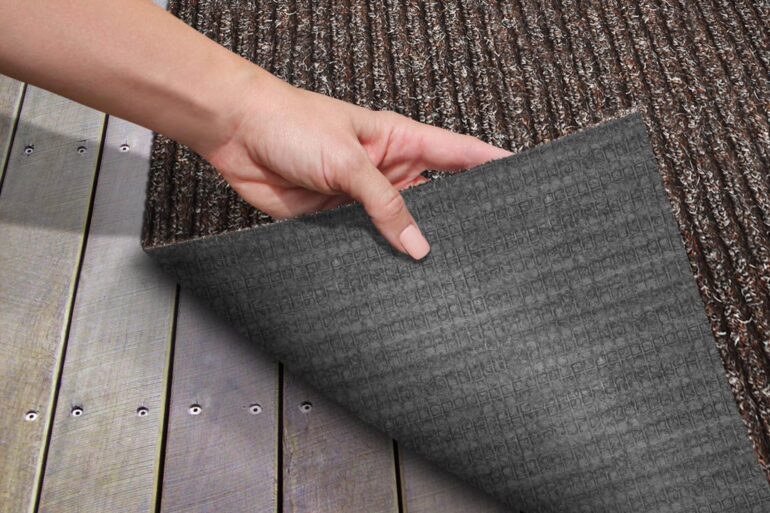 Safety is a crucial consideration for outdoor spaces, especially if you have a slippery patio or balcony. Rubber backed rugs provide a secure grip, preventing slips and falls. These rugs are also resistant to moisture, making them suitable for areas exposed to rain or morning dew.
The rubber backing adds an extra layer of durability, ensuring that the rug stays in place even in high-traffic zones.
Outdoor Carpet Tiles: Customizable Creativity
For those who love to experiment with patterns and designs, outdoor carpet tiles offer a versatile solution. These tiles can be arranged in various configurations, allowing you to create custom patterns that suit your style.
They are easy to install and replace, making them a practical choice for dynamic outdoor spaces. Carpet tiles are also low-maintenance, as you can replace individual tiles if they become damaged or stained.
UV-Resistant Rugs: Defying the Sun's Harsh Rays
Sun exposure can take a toll on outdoor rugs, causing colors to fade over time. UV-resistant rugs are specifically designed to withstand prolonged sun exposure. These rugs are treated to resist fading, ensuring that they maintain their vibrancy even in the brightest sunlight.
Investing in UV-resistant outdoor rugs guarantees long-lasting aesthetics and a visually appealing outdoor space.
Conclusion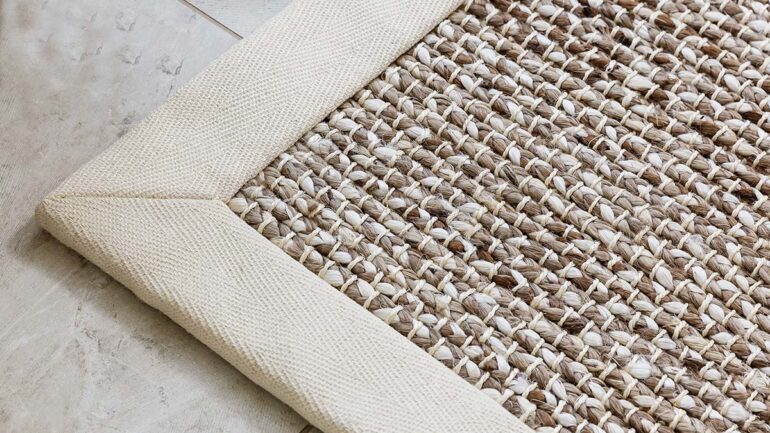 Choosing the best outdoor rug for your garden, patio, or balcony involves a thoughtful consideration of factors such as durability, design, and functionality.
Whether you opt for the rugged resilience of polypropylene, the natural charm of fiber rugs, the eco-friendly appeal of recycled plastic, the safety of rubber-backed options, the creativity of carpet tiles, or the sun-defying features of UV-resistant rugs, there's a perfect choice to elevate your outdoor space.
By selecting the right outdoor rug, you not only enhance the aesthetics but also create a comfortable and inviting environment that beckons you to spend more time outdoors.