When facing criminal charges, having a criminal lawyer by your side is crucial to ensure your rights are protected throughout the legal process. A criminal lawyer is an expert in criminal law and can provide you with essential legal representation and guidance. They gather evidence, investigate your case, and develop a strong defense strategy tailored to your specific situation.
Their expertise in navigating the complex legal system allows them to advocate for your interests and ensure fair treatment. With a criminal lawyer by your side, you can have confidence knowing that you have a dedicated professional fighting for your rights and working towards the best possible outcome for your case.
The Importance of Criminal Defense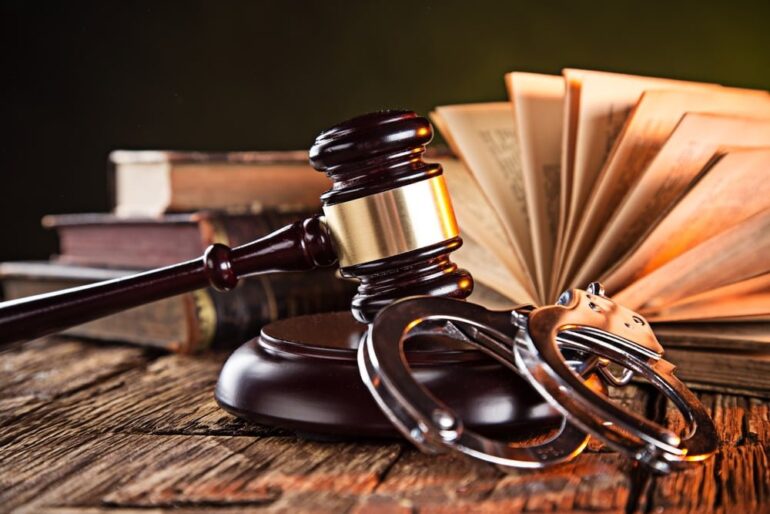 A criminal defense attorney ensures the presumption of innocence until proven guilty. The attorney must be non-judgmental and fully knowledgeable about the case and the alleged crime. Their role is to help the defendant present their side and seek an acquittal or fair punishment.
A criminal defense attorney is important because they protect your rights and ensure fair treatment throughout the legal process. They have expertise in criminal law and know how to navigate the complex legal system. They investigate the case, gather evidence, and build a strong defense strategy tailored to your situation. They negotiate with prosecutors to seek reduced charges or plea bargains and advocate for your interests in court.
Having a criminal defense attorney is crucial for protecting your future. A conviction can have serious consequences, such as limited employment opportunities and damage your reputation. A defense attorney works to mitigate your penalties and may propose alternative sentencing options. They provide support and guidance, explaining legal concepts and helping you make informed decisions. With a skilled defense attorney by your side, you can have confidence and peace of mind knowing you have a strong advocate fighting for your rights.
What Does a Criminal Defense Attorney Do?
A criminal attorney, also called a criminal defense lawyer, specializes in defending entities, organizations, and individuals facing criminal charges. They handle cases in various courts and may also have other clients. Certain states certify criminal lawyers as criminal law specialists based on their expertise and training. A criminal defense attorney specializes in defending individuals accused of criminal offenses. Two types of criminal defense lawyers exist: paid by the defendant, private attorneys, and paid by the government and public defenders.
The Importance of a Criminal Defense Attorney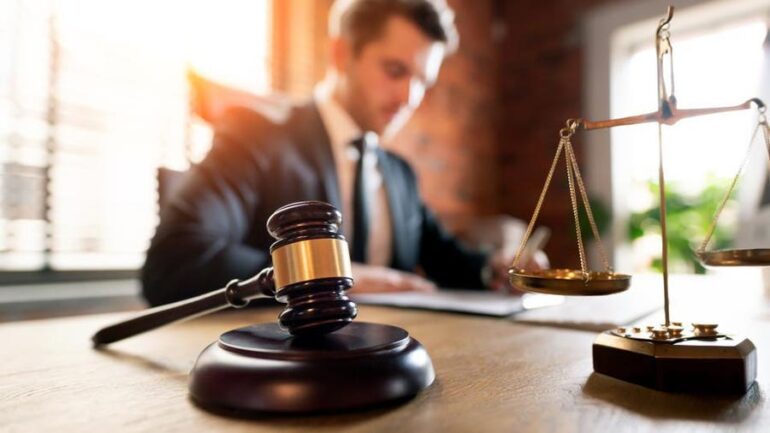 1. Striving for Justice
A lawyer needs in-depth knowledge of the justice system and criminal laws. They must fulfill educational requirements, including attending an accredited law school and passing state and national bar exams. After graduating from law school, they undergo further legal training, learning from experienced professors with defense and criminal law expertise.
To become a defense lawyer, one must complete a law school program, which involves submitting a comprehensive paper or thesis, and rigorous exams and coursework. This prepares them to take the state bar exam, which is required to obtain a law license.
2. Ensuring Client Awareness of Legal Rights
A criminal defense attorney needs familiarity with federal and state laws to protect their client's rights. They must understand how evidence will be used against the client in court. Lawyers play a crucial role in navigating the complex criminal justice system and ensuring a fair process for the accused.
Collaborating with a defense attorney enhances the ability to defend clients effectively. The lawyer-client relationship is built on respect and trust. At times, the attorney may need to persuade the client or exercise patience as the judicial process unfolds. Working with a knowledgeable professional in trial preparation and evidence collection, including potential travel, is beneficial.
3. Help Evaluate and Obtain Evidence
After obtaining their law license, defense lawyers dedicate several years to studying and researching criminal law in their respective states. They may attend continuing legal education courses to stay updated on any legal changes. The practical training involves participating in court cases under the guidance of experienced criminal attorneys to learn courtroom decorum and proper procedures.
Equipped with extensive training, criminal lawyers spend their time defending clients in court. Their responsibilities include challenging police-collected evidence, gathering evidence from crime scenes, and questioning witnesses. They ensure the integrity of evidence and prevent its use against their clients. They also follow any leads that could potentially clear their clients or mitigate their sentences if found guilty.
4. Negotiating with the Prosecutor for Charge Reduction or Dismissal
During court proceedings, the lawyer must negotiate with the prosecutor to dismiss or reduce charges. They collaborate with the prosecutor and judge to assess the severity of the crime, their client's involvement, and the available evidence. Discussions may include the possibility of a guilty plea for a reduced sentence. The attorney advocates for their client, aiming to convince the judge to avoid imprisonment and maintain a clean criminal record. They may also persuade the judge to consider probation or alternative sentencing options.
5. Expert Knowledge
Expert knowledge in the realm of criminal law is a formidable asset. Those well-versed in this field possess an extensive understanding of statutes, precedents, and procedural intricacies. Their expertise empowers them to meticulously dissect your case, discerning nuanced legal nuances, and laying the foundation for a robust defense strategy.
These experts are not just knowledgeable; they are skilled navigators of the complex legal landscape, capable of crafting compelling arguments, leveraging past judgments, and identifying potential pitfalls. In a world where justice hangs in the balance, having such adept professionals by your side can make all the difference in safeguarding your rights and securing a favorable outcome.
6. Investigating the Case
A defense attorney not only investigates the charges against you, interviews witnesses, gathers evidence and reviews police reports but also takes essential steps to secure your rights. As part of their comprehensive approach, they may apply for bail when appropriate.
This thorough investigation and proactive legal action can uncover crucial information to challenge the prosecution's case and ensure that you have the best possible defense. By skillfully navigating the legal process and leveraging their expertise, defense attorneys play a pivotal role in safeguarding your rights and striving for a favorable outcome in your legal proceedings.
7. Developing a Defense Strategy
Based on their case analysis, a defense attorney develops a tailored defense strategy to protect your interests. They may question witness credibility, challenge the evidence, or present alternative explanations for the events in question.
8. Courtroom Advocacy
During the trial, a defense attorney represents you in court, presenting your case, cross-examining witnesses, and arguing on your behalf. Their courtroom advocacy skills are crucial in influencing judges and juries.
9. Protecting Your Future
A criminal conviction can have long-lasting consequences, including damage to your reputation, limitations on employment opportunities, and restrictions on personal freedoms. A defense attorney works to protect your future by minimizing the impact of criminal charges.
10. Confidence and Peace of Mind
Having a skilled defense attorney by your side provides confidence and peace of mind during a challenging and stressful time. They fight for your rights, guide you through the legal process, and reassure you that you have a strong advocate.
Conclusion
Defense lawyers vary in their specializations and expertise, and choosing the right one is crucial if you or a loved one face criminal charges. Going to court is the typical approach; a lawyer safeguards your rights throughout the proceedings. If you're accused of a crime, the assistance of a criminal defense attorney can prove advantageous.