At its core, quality assurance, often abbreviated as QA, is the process by which companies ensure that their products or services meet specific standards and deliver consistent value to customers. The very first touchpoint of any product or service with its audience can set the tone for its entire lifecycle.
This is where the importance of QA comes into play, setting a foundation for excellence right from the development phase.
Evrone, like many companies providing QA testing services, understands that it's not just about creating a product but about ensuring its quality throughout every stage of production. From design to deployment, QA practices are an intrinsic part of the process, reinforcing the principle that excellence in production isn't merely an ideal but a non-negotiable standard.
This commitment to quality doesn't just safeguard the reputation of the company, but it also solidifies the trust of our valued customers.
As we delve deeper into the nuances of QA in this article, we'll explore how it has become a cornerstone for businesses across industries, underlining its pivotal role in delivering products that not only meet but often exceed customer expectations.
Understanding Quality Assurance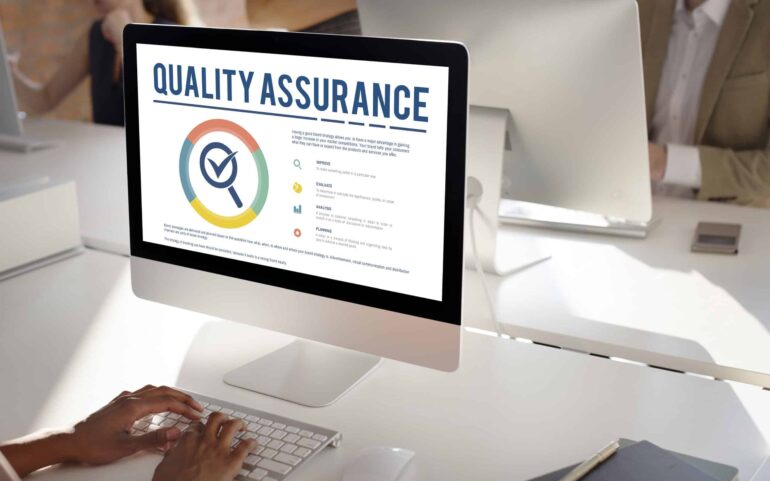 Quality Assurance encompasses a set of activities intended to guarantee that the development and maintenance processes are being carried out effectively. This proactive method focuses on preventing defects in the product or service rather than just identifying them after they've occurred.
QA often utilizes various programming languages depending on the product or platform in focus. Common languages include Java, Python, C++, and Ruby, among others. These languages enable QA teams to write test scripts, execute test cases, and automate certain testing processes, ensuring that the software is free of glitches and performs as intended.
Contrary to popular belief, Quality Assurance and Quality Control (QC) are not synonymous. They are two distinct facets of the larger quality management process, each with its unique focus and methodology.
Quality Assurance (QA). As previously mentioned, QA is a preventive measure. It aims to establish a process that, when followed, results in a product or service free from defects. It is more about defining standards and methodologies to ensure product quality. The importance of QA is reflected in its ability to instill confidence in the development process, ensuring that every product aligns with the company's quality objectives.
Quality Control (QC). On the other hand, QC is a corrective method. It involves activities that focus on identifying defects in the actual products. The process typically involves product inspections, where defects are identified, documented, and corrected. Quality Control is more product-oriented, while QA is process-oriented.
To visualize the difference: imagine building a toy. QA ensures that the machinery and processes used to create the toy are optimal and consistent, while QC checks each toy that comes off the line for defects.
In sum, while both QA and QC play crucial roles in the overarching quality process, QA emphasizes preventing defects through an effective process, while QC emphasizes finding and rectifying defects in the finished product.
Together, they ensure that businesses maintain the highest quality standards, underlining the importance of quality assurance and control in every industry.
The Significance of Quality Assurance in Business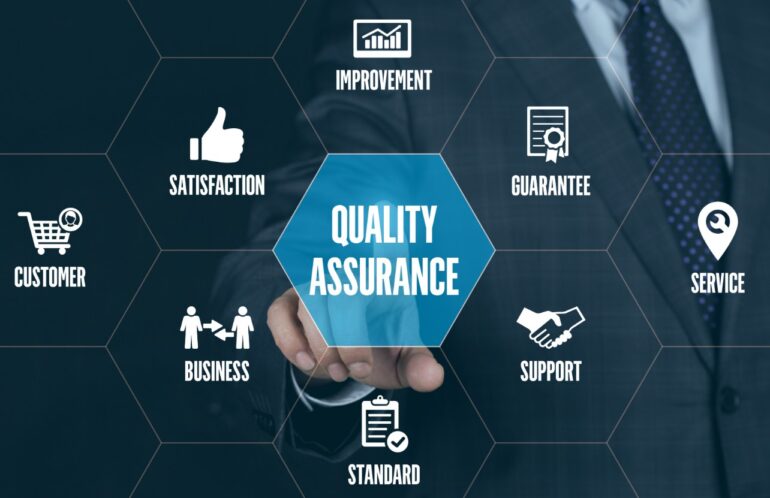 Quality assurance, with its foundational principles and practices, stands at the forefront of business operations. But why is it held in such high regard? Delving into the importance of QA reveals a plethora of benefits that extend beyond the mere production process. Here's why QA is indispensable.
Cost Efficiency
Minimized rework. One of the foremost benefits of QA is the reduction in costs associated with reworking faulty products. When defects are prevented at an early stage, companies save significant amounts by not having to rectify mistakes later.
Reduced wastage. With efficient QA processes in place, wastage due to faulty products or services is minimized. This not only conserves resources but also enhances profitability.
Time-Saving
Streamlined processes. QA fosters the development of standardized and streamlined processes. This ensures that tasks are carried out efficiently, without unnecessary delays or redundancies.
Reduced crisis management. By catching defects early, companies spend less time in crisis mode, rectifying errors after they've reached the customer.
Enhanced Customer Trust
Consistent quality. Customers expect consistency. When businesses deliver quality consistently, it fosters trust. QA ensures that every product or service meets the set standards, every time.
Positive word-of-mouth. Satisfied customers become brand advocates. With fewer defects and issues, businesses can count on positive reviews and recommendations, expanding their customer base.
Competitive Advantage
Market reputation. A business that prioritizes quality stands out. With robust QA practices, companies can build a strong reputation in the industry, positioning themselves as leaders.
Higher market share. Quality products often lead to increased demand, allowing businesses to capture a larger slice of the market.
Regulatory Compliance
Meeting standards. Many industries have specific standards, like ISO, that businesses must adhere to. QA ensures that products and services comply with these regulations, avoiding penalties or potential legal issues.
By investing in QA, businesses are not merely focusing on producing better products but are also crafting better customer experiences, fostering trust, and ensuring long-term success.
Conclusion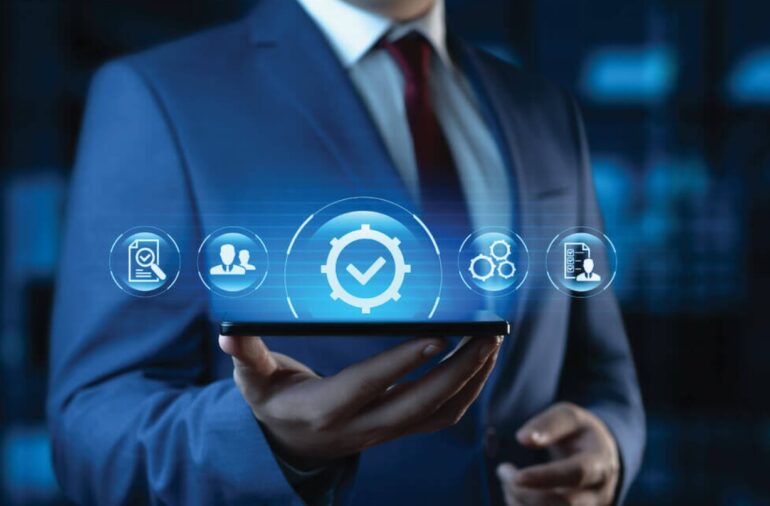 In the intricate tapestry of modern business operations, the importance of quality assurance emerges as a thread binding together various facets of a company's success. It's more than a mere process or a set of practices.
Instead, it's a philosophy, a commitment to excellence that safeguards a business's reputation, its relationship with customers, and its position in the competitive marketplace.
As we've explored in this article, QA goes beyond ensuring defect-free products; it builds trust, optimizes resources, and paves the way for growth and innovation. In an era where consumer expectations are soaring, and the margin for error is thin, embracing the principles of QA isn't just recommended — it's imperative.
With companies like Evrone leading the charge, the future of business is not just about creation but consistent quality delivery at every touchpoint.