Once you've secured a physical location for your new business and showcased your wonderful products, the next crucial step is to consider signage. You shouldn't underestimate the significance of signs, banners, and posters for a new store as they offer a wide range of benefits in business.
The array of available signage options allows you to strategically enhance your store's success. Whether your goal is to drive more foot traffic to your establishment or increase brand awareness, there are ideal signs or a combination of signs that can effectively meet your marketing needs.
Launching a new business often brings along a never-ending list of to-dos. Nevertheless, acquiring the right signage doesn't have to consume excessive time or strain your budget. With easy-to-customize sign options just a few clicks away, you can save valuable resources and dedicate your expertise and insight to other pressing demands.
Now, let's delve into the various aspects of signage, starting with the potential benefits it offers.
The Importance of Signage for Your Small Business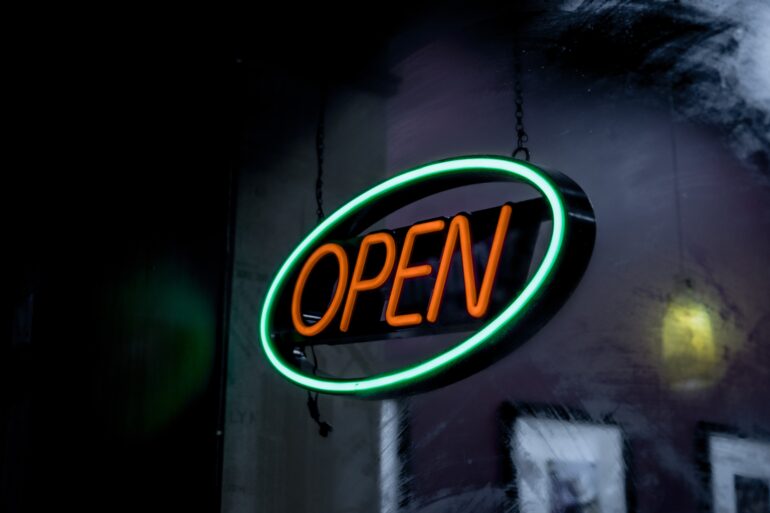 As a new small business owner, you may have already taken steps to establish your online presence by securing a website domain and envisioning its design. However, if you haven't given equal thought to your physical business signage, you're overlooking a remarkable and cost-effective marketing opportunity.
But you may wonder, is signage truly crucial for a new business? Consider this perspective: Marketing experts frequently emphasize that your website works tirelessly for you, operating 24/7 throughout the year. However, your business's signage works just as diligently, often at a more affordable cost and with lower maintenance requirements.
If you're still not convinced why signage is important for your business, below are some effective reasons why they are a must-have:
1. Increase visibility
Customers won't pay your store a visit if they don't know it exists. Signs play a crucial role in capturing attention and letting potential customers know you're there. Whether it's an eye-catching A-frame sign attracting foot traffic outside your entrance or a vibrant window decal that complements your logo, signage effectively communicates your presence.
2. Stand out from the competition
What makes your cupcake shop different from the bakery down the street? It's essential for passersby, especially cupcake enthusiasts, to know what sets your business apart. Signage helps highlight your unique selling points. Even a simple menu board featuring the cupcake of the day can make a difference.
3. Promote sales and events
Constantly promoting upcoming sales and events is a smart marketing strategy. Whether you allocate a portion of your budget for online ads or not, physical signs can effectively serve your purposes. They attract both new and existing customers to your business.
4. Build brand awareness
Enhancing consumer awareness of your brand instills trust in your business. Well-designed signage that represents your brand's design and messaging is an excellent way to foster brand awareness and increase trust in your products or services.
5. Communicate that you're open for business
Despite map apps and GPS navigation, finding the right entrance among numerous doors can still be challenging. Potential customers won't step foot inside until they locate your entrance. Your signage plays a crucial role in guiding customers to your location, ensuring their attention is captured, and preventing them from getting distracted or swayed by competitors.
Remember, investing in signage is an investment in the success and visibility of your small business.
Considerations for Your Signage Strategy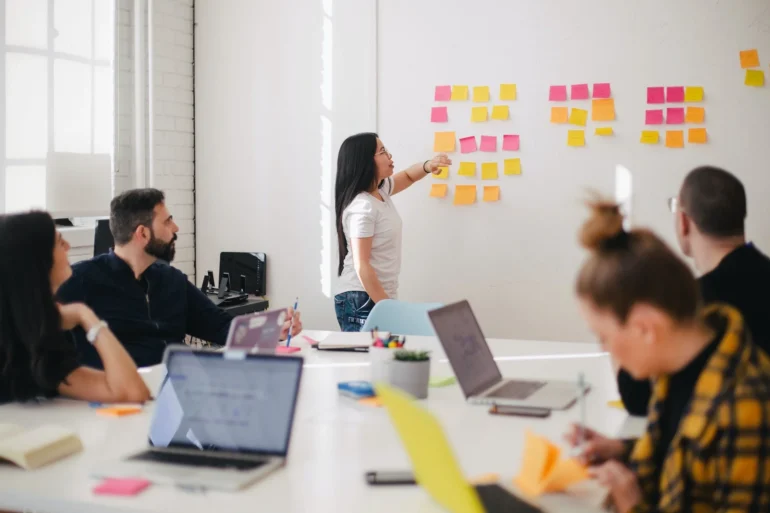 When formulating your signage strategy for your business, take into account the following factors:
Marketing strategy: Determine how your business's signs will align with your overall marketing plan. Decide whether your signs will primarily serve as advertisements or convey operational information.
Brand identity: Consistency in branding is crucial. Ensure that the design and aesthetics of your signs reflect your brand, encompassing not only your colors and logo but also the character and atmosphere of your business.
Budget limitations: While signs are a cost-effective marketing tool, it's important to establish a budget. Knowing your budget will help you narrow down the options and choose viable signage solutions within your financial means.
Space suitability: Consider the nature of your space and the permanence of the signs you require. The types of signs you select will vary based on whether you have a permanent brick-and-mortar location, a stall at a market, or a shared retail space. Additionally, it's beneficial to map out where you intend to place your signs, such as above the front door, in window displays, on the sidewalk, or above the cash register. By doing so, you can account for spatial limitations that may impact your design and size choices.
By carefully considering these factors, you can develop a signage strategy that effectively promotes your business, aligns with your brand, fits your budget, and suits your specific space requirements.
Conclusion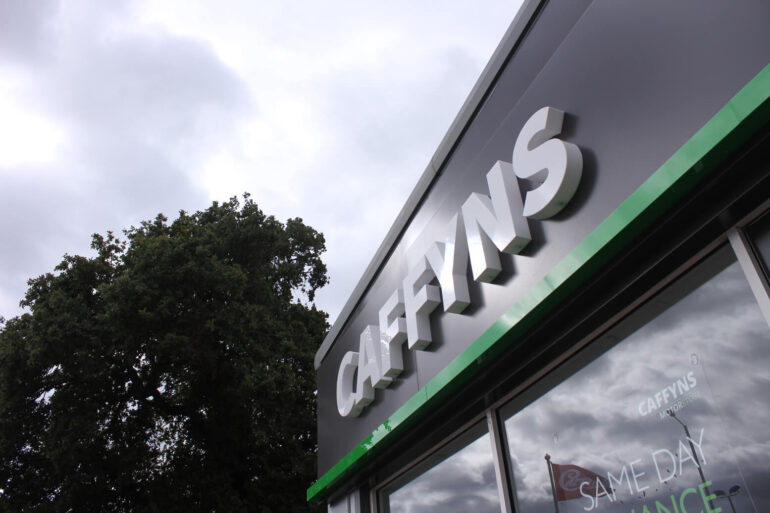 The importance of custom crafted commercial signs isn't something that you should take lightly. It serves as a powerful marketing tool that increases visibility, distinguishes you from competitors, promotes sales and events, builds brand awareness, and guides customers to your door. By carefully considering factors such as your marketing strategy, brand identity, budget limitations, and spatial requirements, you can develop a signage strategy that aligns with your business goals.