Certain functions are crucial for a business's success. Marketing is one of them. Whether you are running a startup or a medium-scale enterprise, an effective marketing team will help build your brand image, reach and engage the right audience, communicate your value proposition, generate awareness and interest in your product, drive sales, and nurture loyalty.
Of course, to achieve all that, you first need to build a strong marketing team. Here's how you can do that in five simple steps.
1. Identify the Skills Required
Marketing teams possess a specific set of skills, which often differs between companies based on a variety of factors.
But, in general, there are several key roles you need to consider. Each of them will require unique skills and competencies.
Head of Marketing
The CMO or VP of Marketing creates the department's overall vision, goals, and strategies and guides the team toward successfully achieving them.
These senior marketing professionals will establish KPIs, coach, mentor, and train team members, and track progress to ensure goals are met. In addition, they will set and monitor budgets and engage with key stakeholders, both internal and external to the company.
Apart from strong leadership skills, they will need substantial strategic foresight, creativity, communication skills, and expertise in public relations.
Social media and SEO expert
Today, 93.79% of businesses actively use social media in their marketing strategies. Chances are, you will, too.
A social media expert will help you navigate this space by, for example, generating online brand visibility, engaging with followers, creating video and image-based content, and arranging podcasts.
Often, they will also have expertise in search optimization—another vital skill for a modern marketing team. SEO allows your business to become discoverable amidst all the clutter on the internet and stand out from the competition.
However, depending on your requirements, sometimes you may need to hire two separate professionals for social media and SEO.
Content expert
Content marketing budgets will grow by $584.02 billion in the five years up to 2027. That is the level of importance attributed to marketing content by businesses.
An expert in this area will develop engaging and persuasive material for your website, blogs, social media, white papers, email campaigns, press releases, and various other communications.
Data analyst
With the rapid integration of technology and digital marketing, this role is increasingly becoming popular in marketing teams, both large and small.
An analyst will collect data, analyze and identify trends, and translate them into actionable insights to help improve decision-making.
How to identify the skill sets and roles required
The right combination of analytical and creative individuals is important for building a strong marketing team. But how do you determine the specific skill sets and roles required for your business? Here are two major considerations:
Industry and product category
If you are in a B2B industry, hiring marketing professionals experienced in dealing with business customers is advantageous.
Besides, some product and service categories, such as pharmaceuticals and health tech, can involve a highly technical audience. They may also have regulations and restrictions on marketing and advertising. Someone already knowledgeable in all these will prove more effective in your marketing team.
Having said that, hiring people from other sectors can also be prudent at times. They can provide a fresh perspective to the already established norms in your industry and infuse substantial creativity into the marketing process.
Consider what you want to achieve as a business in the near and long term. Perhaps you want to focus on a niche market segment or target a global audience to increase sales. Each of these strategies will demand specific skills.
Ultimately, there is a good chance you may not require a broad set of skills at the beginning. If so, you can focus on near-term requirements for now and expand your marketing team when the need arises.
2. Determine the Team Size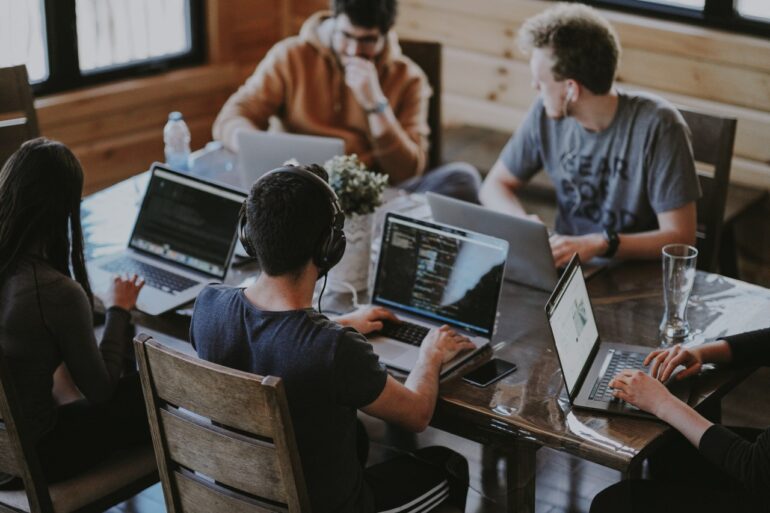 How big should your marketing team be? The ideal answer to this question will not always be the most practical. Remember, even large-scale companies will not allocate an unlimited budget and resources to hire as many people as they want.
This brings us to another critical question—how much can you spend on your marketing team? Costs could include salaries, benefits, overheads, training, and resources, such as computers and software. If you are working with a limited budget, it might be best to hire a few generalists than opting for a larger team comprising specialists for each area.
3. Consider the Hiring Model
Unlike in the old days, you no longer need a permanent full-time team to build an effective marketing department for your business. A hybrid model can include contracted professionals and freelancers working full-time, part-time, or on a project basis. It can also consist of team members who sit in your office or work from home, continents away.
Fiverr, PeoplePerHour, and similar sites have made it possible to access a global talent pool at affordable rates. You can find experts in a variety of areas—from content writing and social media management to graphic designing and website development—at different skill levels on these platforms.
To find full-time permanent staff with specific industry expertise, Leadar is a good place to start. You can also contact a headhunter and connect with professionals on LinkedIn and other social media sites.
4. Set KPIs
Key performance indicators provide goals and targets for your team members to pursue. They also enable you to align employees with the overall goals of the marketing department and the business. So, once you prepare job descriptions and responsibilities, set KPIs to track and monitor performance effectively.
5. Establish SOPs and Tech Stacks
These are essential for your new recruits to get to work. Standard operating procedures, for instance, define company protocols for performing key activities. They are critical for minimizing errors, creating consistency, eliminating duplicity, and increasing productivity.
The tech stacks are the resources and tools your marketing team requires to become efficient and productive. These can include SEO tools, video conferencing apps, collaboration platforms, and project management systems.
Wrapping Up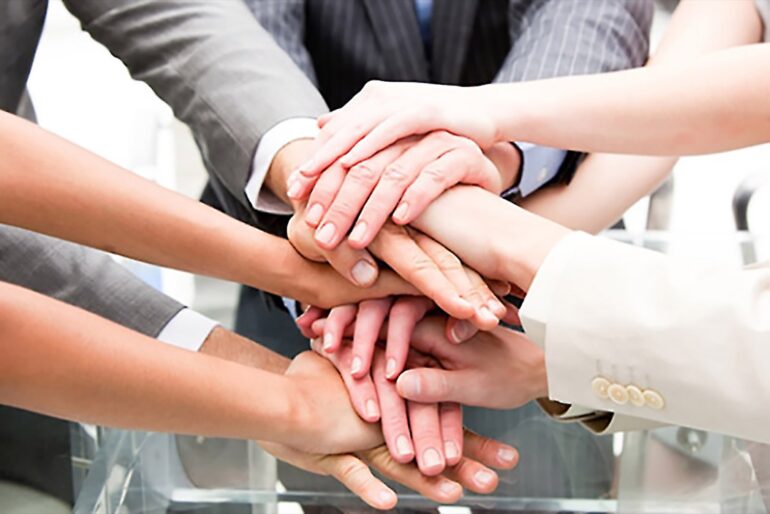 To ensure business success, you need a winning marketing team. But building the right team requires some careful thought. Start by identifying the essential skill sets for achieving near and long-term goals.
Determine the team size and assess how you can benefit from permanent, contracted, and freelancing professionals. Also, establish KPIs, standard operating procedures, and tech stacks so your new marketing team can get to work seamlessly.