Bluestacks is an Android Emulator. An Android Emulator is basically an application for a computer, which emulates an Android device on the computer. Hence letting you run the applications originally designed for Android, on your computers.
Although emulators are available for iOS and some other mobile operating systems as well.
The primary purpose why Emulators are used is to play games. Games such as PUBG, Cyber hunter, Fortnite and a lot of similar ones provide users with easier controls and more edge on a computer, as compared to a cell phone.
Or are you an app developer?  A tester maybe? Well they've got custom-built emulators for people exactly like you as well!
If and when you need to search for Bluestacks alternatives, just pick one up from this list and you should be all set.
13 Best Bluestacks Emulators
Here's a list of all the best Emulators out there, both for Android as well as iOS. Worry not, we've briefly explained all of these in this piece:
Nox Player
AndyDroid
Geny Motion
YouWave
Memu Player
Remix OS Player
Droid 4X
Leap Droid
iPadian
Jar of Beans
KoPlayer
Android Studio
Bliss OS
Understanding Different Bluestacks Alternatives
Still Confused? Wondering which is the best alternative to Bluestacks? Well, let me explain the top alternatives along with some of their core features. I hope it will help you pick the right emulator for your Windows PC.
1. Nox Player
Free: Yes
Nox Player is without doubt the second most popular Emulator out there after Bluestacks. For starters, it's completely compatible with Joysticks and gamepads.
Another attraction for Nox player is that it has Playstore inbuilt unlike most other emulators out there. Nox learnt from Bluestacks, and made it much simpler and easier for users to root Nox as compared to rooting Bluestacks.
Nox also is made keeping Multi-tasking in mind, it lets users operate multiple windows at once. If you're a streamer / Youtuber Nox also provides you with an inbuilt recording feature!
Pros:
Extensive Compatibility.
Inbuilt Playstore.
Key Mapping.
In-built recorders.
Cons:
2. AndyDroid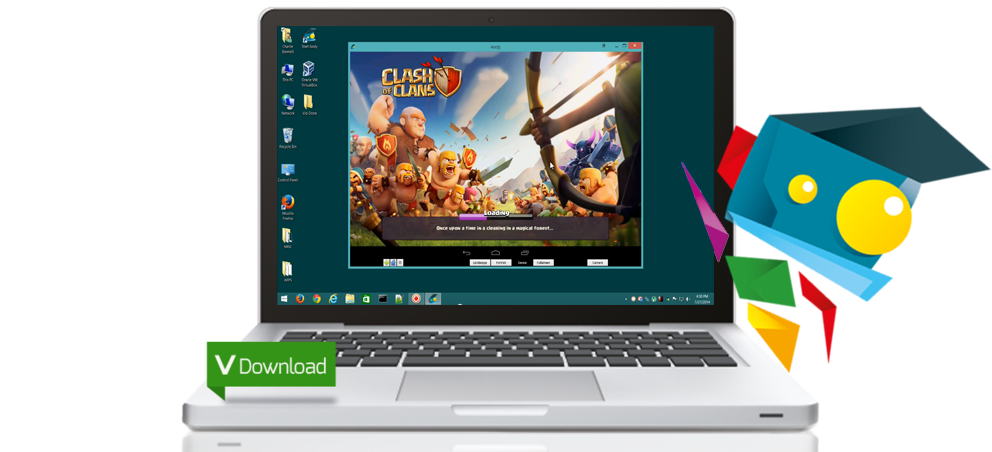 Free: Yes
AndyDroid is another Bluestacks alternative. Does trim down slightly on performance and quality when compared to Bluestacks or Nox. Although is suitable for most applications and tasks.
It's best suited for those who wish to use their computer as an Android device primarily for communication (Whatsapp / Instagram etc.) or low-FPS games (e.g. Clash of Clans). Although that in no way means games such as PUBG or COD Mobile aren't compatible.
Pros:
Lightweight
Easy user interface.
Cons:
Performance could be improved.
3. GenyMotion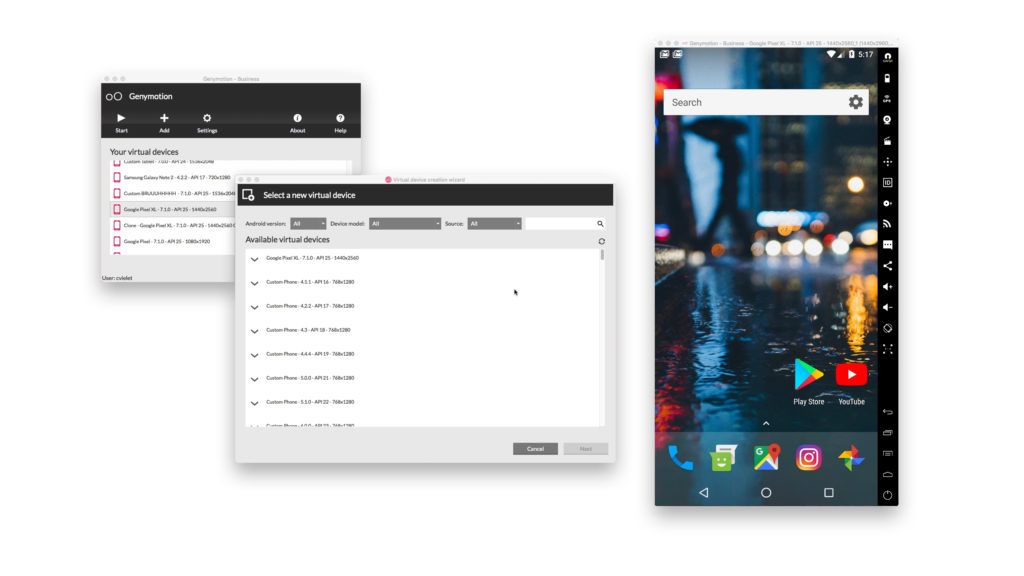 Free: No
Genymotion isn't alike other Bluestacks alternatives mentioned here. Primarily because it's not a freeware. Secondly because it offers more than just a "desktop based software".
It has this "Cloud" version, which lets users use the Emulator on the cloud, online. It's crafted more for the app developers and testers rather than the casual everyday gamer.
It features many dev-tools and features such as the Kiosk mode, Parallel testing, test sharding etc. It does burn a hole in our pockets though, starting at USD $136.00/year.
Pros:
"Cloud" access.
Best for Developers.
Cons:
Not primarily for Gamers.
4. YouWave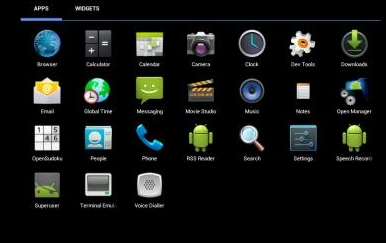 Free: Yes (Paid version also available).
Youwave is a Windows emulator primarily designed to emulate a phone. So it has an interface which looks, feels and provides the functionalities that your phone would. For e.g. a rotating screen, call-button etc.
Although if you've been with Bluestacks or Nox, the interface with Youwave may not excite you and is pretty basic. It has two sections, the left-pane which hosts your local apps, and the right-pane where the android actually runs.
Instead of having the Playstore inbuilt, it for some reasons comes with the Amazon app store! Although Playstore can be separately downloaded and installed.
Pros:
Cons:
Playstore not pre-installed.
5. MemuPlayer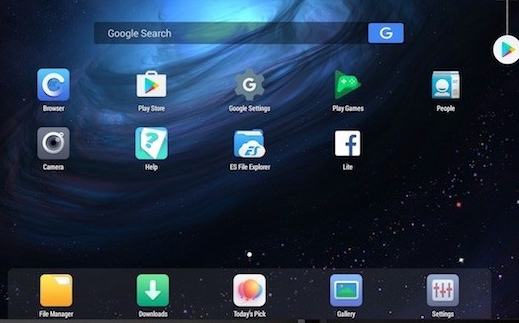 Free: Yes
If the interface with YouWave disappointed you, MemuPlayer will more than make up for it. Memuplayer keeps its agenda aligned with other emulators and provides for a game-centric experience.
It supports keyboards, game-pads, joysticks, triggers and most other such equipment. It even has Playstore pre-installed, along with a number of other Google services which may be of use.
Being a game-centric application, it offers full support for voice chat via computer Mic as well.
Pros:
Professional interface.
Great support for games.
Supports game equipment.
Playstore pre-installed.
Cons:
6. Remix OS Player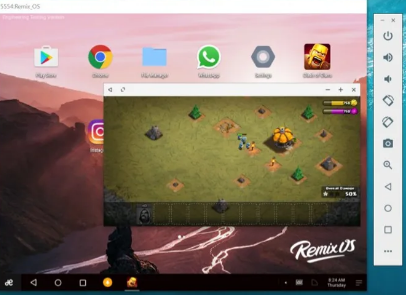 Free: Yes
Remix OS is an Emulator which overly emphasizes on its abilities to let you play "multiple games simultaneously". Multi-tasking may be true, yet from my experience it's not  100% compatible with all the games out there just instantly.
Although it does bring with itself Android Marshmallow which is a superior version to the Kitkat or Lollipop. Alike most other emulators it too allows for custom key-mapping, and has a modern interface.
Pros:
Multi-tasking abilities.
Android Marshmallow.
Updated file manger.
Cons:
7. Droid4X
Free: Yes
Droid4X is free (yay!). It also is a touchscreen-friendly emulator, so if you've a touch-screen computer (you're rich) Droid4x is compatible with that as well.
Obviously you can customize it to work perfectly well with gamepads, as well as keyboards. Then there's the inbuilt recorder which is a boon for streamers and Youtubers.
It also allows direct application downloads to the Emulator.
Pros:
Inbuilt recorders.
Gamepad and Joystick support.
Touch-screen support.
Cons:
Manual apps installation needed.
8. LeapDroid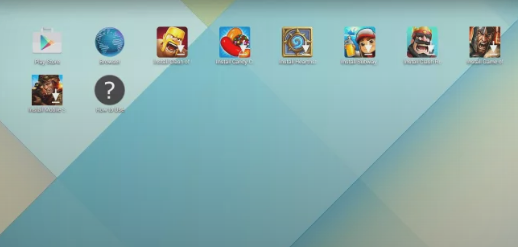 Free: Yes
LeapDroid has a slightly different working-environment than the other Bluestacks alternatives mentioned here. That's because unlike being a Sandboxed application, it needs to connect to our mobile phones to sync the apps and games.
The interface in many ways is similar to Bluestacks, especially when it comes to simplicity, ease of controls and obviously support of games.
Again, they market themselves not as an established emulator rather  one for beginners.
Pros:
Inbuilt recorders.
Gamepad and Joystick support.
Touch-screen support.
Cons:
Manual apps installation needed.
9. iPadian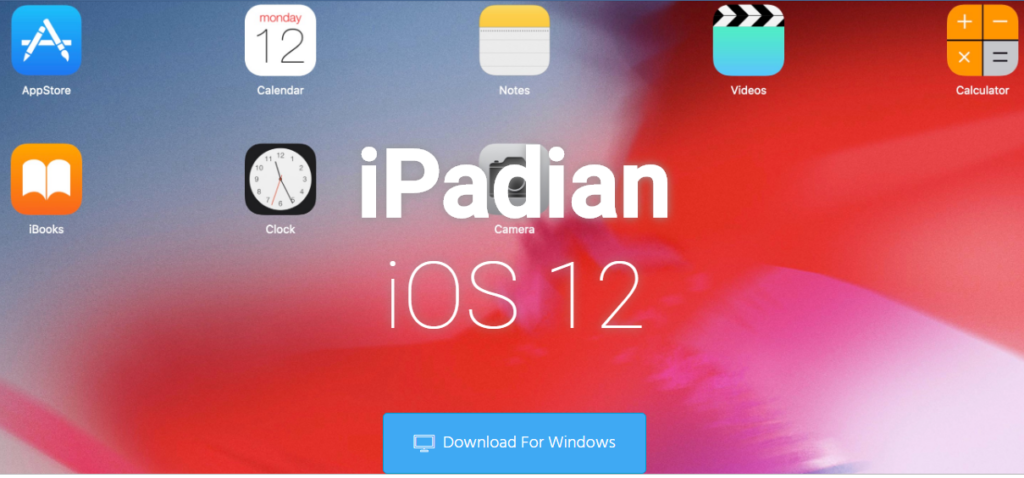 Free: No
iPadian is built with a completely different goal in mind. Rather than emulating an Android device, it's used to simulate  iPads and iOS devices.
Meaning it primarily creates the "aesthetics" of an iOS device on your computers, the look and feel of an iOS device. Note that it doesn't create a local version of iOS on your systems, as most Android emulators do.
You can run apps and games on iPadian but not anything and everything, only those apps which have been designed specifically for iPadian can be run.  It's not free, the Windows version costs USD $20.00
Pros:
Cons:
Not free.
Primarily emulates "looks".
10. Jar of Beans
Free: Yes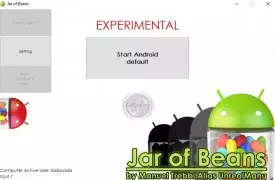 Jar of Beans (JoB) is for those users who either have a low-end system, or don't wish to run high-end games. The primary selling point for JoB is that it's portable.
So you don't have to install it on a system, rather it can be run from an executable file. The system-requirements to run JoB is 1GB of RAM, while Bluestacks needs much higher configurations.
If it's basic apps and games you wish to run, JoB won't be a disappointment.
Pros:
Portable.
Low system requirements.
Cons:
11. AmiDuos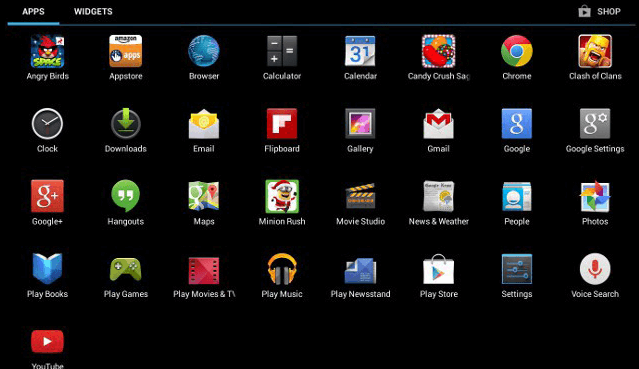 With OpenGL drivers and 3D acceleration, AmiDuos delivers everything that a graphic-intensive game may ask for. It also supports Pinch and Zoom support in case you're too attached to those.
You can even use its inbuilt WiFi and Data connections to get the full Android experience. Transferring files from your Windows system to the Emulator is made easy as well.
The interface is almost alike a basic tablet. Supports both 32 and 64 bit Windows computers.
Pros:
Excellent game software.
Good OS support.
Cons:
Slightly above-average PC specs required.
12. KoPlayer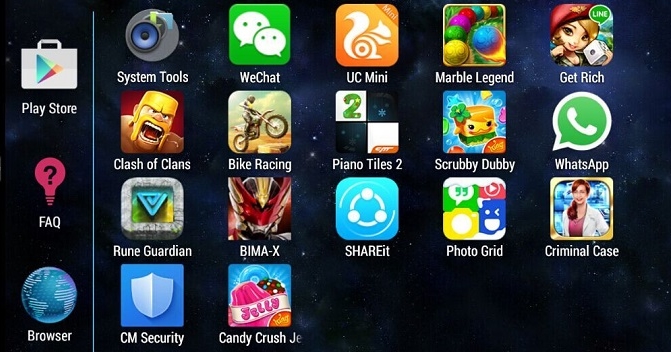 Free: Yes
KoPlayer is again an emulator made primarily for gaming. It too focuses on Multi-tasking and allows us to play and work on multiple windows, as well as accounts simultaneously.
Does provide keyboard mapping which lets users map keys on the game's touch-interface. An inbuilt video-recorder as well as a sharing tool is available as well.
Google Playstore is inbuilt for app downloads, although the website also features an online game store which lets us download games directly to the emulator.
Pros:
Multi-tasking.
Keymapping.
In-built Playstore.
In-built video recorder.
Cons:
Conclusion
So those were the best alternatives to Bluestacks for Windows 10, 8 and 7. Obviously there are a number of other alternatives you can get your hands on, these were just the most popular, feature-rich or easy to use ones.
Do let us know which Bluestacks alternative is your personal favorite and why in the comments.