Everyone loves crossovers. In the tech world too, we often dream about using a certain application of certain platform on a different platform of our choosing. In this case, Emulators become handy. Emulators let you use their favorite apps on your preferred operating system. In this post, we will precisely take a look at using Android applications on our beloved Windows 10 OS. For this, I'll present you a list of Top 12 Android Emulators for Windows 10/8.1/7.
We will also take a look at why using Android Emulators for Windows 10 is beneficent, and which emulator would be the most suitable option as per your preferences. Let's begin.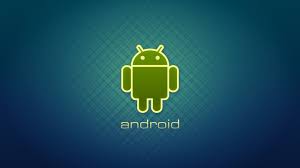 Best Android Emulators for Windows 10
Android emulators are the friend that we need when we wish to get the services of an Android device on a Windows computer. Android emulators for Windows 10 have numerous benefits.
Like they let us play our favorite games on the bigger screen of our computer, and use Android applications on the Windows specifications. If you are a hardcore gamer, but also want to maintain your social life, you can use the chatting and social networking apps on your computer with the help of an android emulator, while also playing your addictive game.
Also See: Android Emulators for Linux
There are various other advantages too. Everyone has their own reasons to use Android emulators for Windows 10 computers. Therefore, here is a list of Free Android Emulators for Windows 10/8.1/7 to help you decide which one you should choose.
1. BlueStacks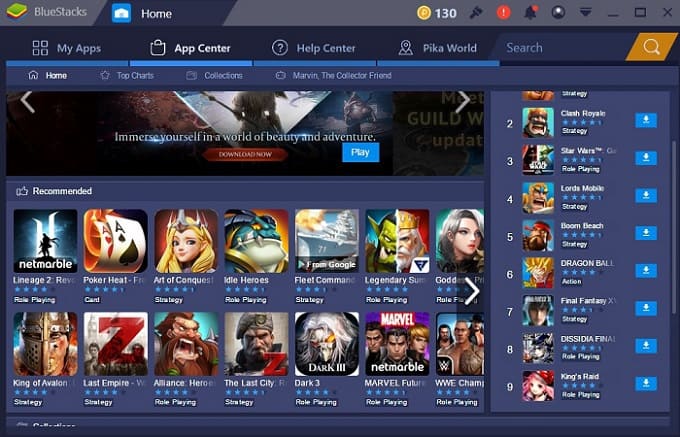 You might have already heard about BlueStacks. It is by far the most popular Android Emulator for Windows 10. It is the most suitable, simple and preferred option to emulate Android applications on a Windows 10 PC.
The best part is, BlueStacks is capable of performing on low-end as well as on a high-end computer. Another best thing is that it is completely free to use. BlueStacks can run 97% of what's inside the Google Play Store on your Windows computer, as long as you run Windows XP or later.
One more remarkable thing is that BlueStacks 3.0 allows you to run multiple Android Apps and Games simultaneously. Furthermore, the most recent update – BlueStacks + N Beta, represents the first and only Android gaming platform to have Android 7.
You can download BlueStacks from here.
2. Remix OS Player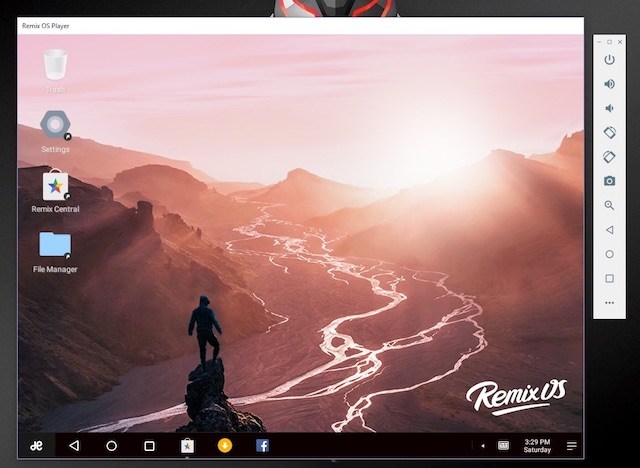 Remix OS Player is an Android emulator for Windows based on Android 6.0 Marshmallow.
It is completely free to use, but it doesn't support some AMD chipsets and also needs "Virtualisation Technology" enabled in your BIOS. When you run Remix OS Player for the first time, you will be greeted with a fresh-looking interface, complete with the taskbar on the bottom and a shortcut button to access all the installed apps.
The Remix Central app offers you nice recommendations of trending apps and games you can download. It also supports the Google Play Store, so you can download apps and games with no extra setup. The stand-out feature of this Android emulator is that you can map keyboard buttons and manage multiple games simultaneously on one screen.
You can download Remix OS Player from here.
3. Droid4x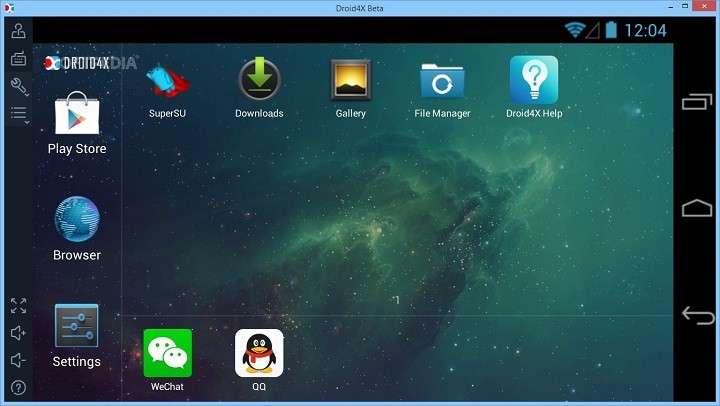 Droid4x is a comparatively new entry in the Android emulators for Windows market. Nonetheless, it is a great and completely free option to emulate your favorite Android apps on your Windows PC. Droid4x  has add-ons, which make this emulator even more useful. It comes with a pre-installed Google Play Store and can be used for gaming needs.
The most prominent feature of this emulator is an app which you can install on your Android phone, through which you can control games on your computer.
You can download Droid4x from here.
4. MEmu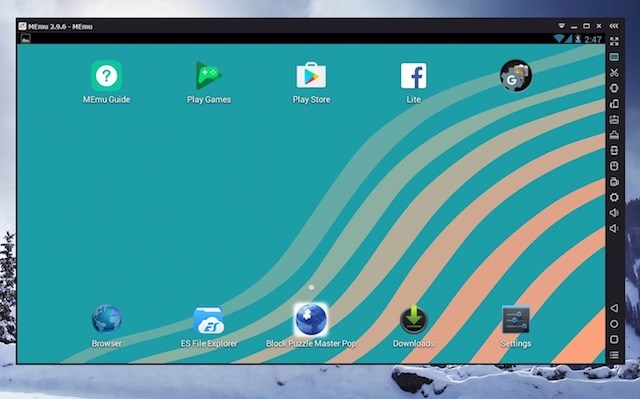 If you are a classic Android lover, then MEmu is the right Android emulator for Windows 10, for you. MEmu is a great performing Android emulator for Windows 10 that is based on Android Lollipop.
The major drawback of MEmu is that it comes preinstalled with Android Jellybean 4.2 and upgrading to Lollipop requires downloading additional packages.
The good part is that it is compatible with Intel, Nvidia powered Windows PCs and, also compatible with AMD chipsets. The best part is that MEmu associates itself with APK files on Windows, so you can just open the APK file from anywhere and it would automatically open and run in MEmu.
You can download MEmu from here.
5. Nox Player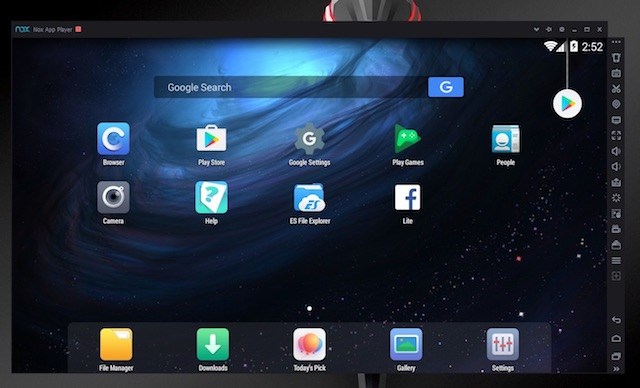 Nox Player is another Android emulator which is based on Android 4.4 KitKat. It promises class-leading performance and advanced features. It has a long list when it comes to features, so it's possible that some may find the interface to be a little overwhelming at first. But as you spend some time with it, you are bound to count it in your favorites. In the settings, you can change the number of CPU cores, FPS or the amount of RAM you would like to allocate to Nox.
If you've compatibility problems with some games, you can switch between two graphics rendering modes: DirectX or OpenGL.
You can download Nox Player from here.
6. AMIDuOS
This emulator can be the right choice for you if you aren't a developer, as it doesn't give you device-specific configurations.
Though it is a great option for regular users. AmiDuOS will work amazingly well on your computer, and it is good for a wide range of tasks, varying from productivity to gaming. It comes in two versions, one running Android Lollipop, and the other one powered by Jelly Bean. However, the major setback of AMIDuOS is that is isn't free to use.
It costs $15 for the Lolipop version, while the Jelly Bean version costs $10.
7. Windroy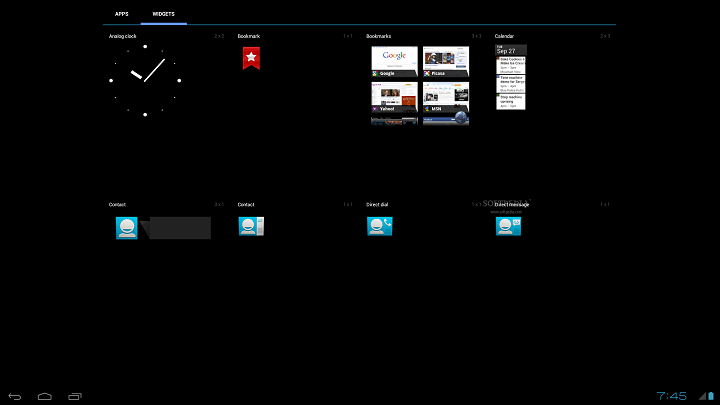 If you don't have a high-class Windows system, but still want to use play android games and apps on your PC, Windroy is the best option for you. Windroy is a simpler Android emulator which completely runs using the Windows kernel.
It has a lightweight design which is very good for basic tasks and, it is completely free to use. This simplicity gains Windroy a spot in our list of Top 7 Android emulators.
You can download Windroy from here.
Free Emulators For Windows
Here are some more emulators that you can try.
Done. That's all.
Start using any Android emulator and enjoy all your favorite Android games and apps on your Windows PC. Great, isn't it?
Conclusion
These were the Best Emulators to run Android Games and Apps on Windows 10. Before we wind up, I have a little bonus for you all. Here are some other good Android Emulators also which are very good.
You may try these too, and don't forget to tell us how they performed in the Comments sections.