At first, purchasing a gift for your fashionable boyfriend might have seemed like an easy and simple task. However, if you've researched the market a little bit before opening this article, you might now be completely overwhelmed and confused by the number of options you can choose from.
Although it might seem daunting, it isn't impossible, and all you'll need to know before seeing our guide below is what your partner likes and prefers when it comes to clothes and accessories. To makes things easier and simpler for you, here is a list of the six best gifts for boyfriends who are into fashion:
1. A Pair of Sunglasses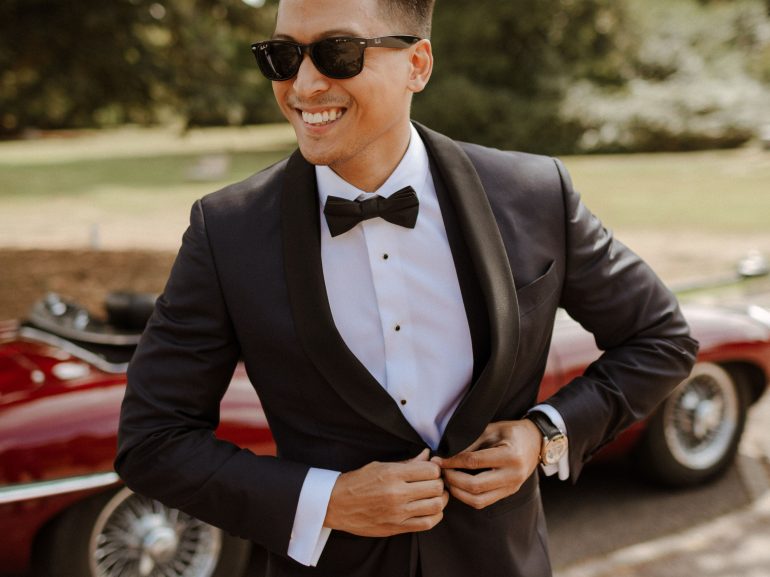 One of the first things that you should consider purchasing for your boyfriend is a pair of sunglasses. For starters, sunglasses are the perfect accessory for any male who is into fashion. Second, they can be worn almost anywhere (e.g. to the beach) and on any occasion (e.g. during a wedding, while skiing). Also, they can be paired with almost any outfit that your partner opts for wearing, which means that they can use them for accessorizing at any time.
Sunglasses, of course, come in various styles, shapes, designs, sizes, and colors, which is why it'll be simple for you to find something that he likes. Keep in mind, that you should be careful when selecting a pair, mostly because you'll want to opt for buying something that matches his preferences, and by doing so, you'll actually be able to make sure that he wears them during summer and other seasons.
2. A Customized Wallet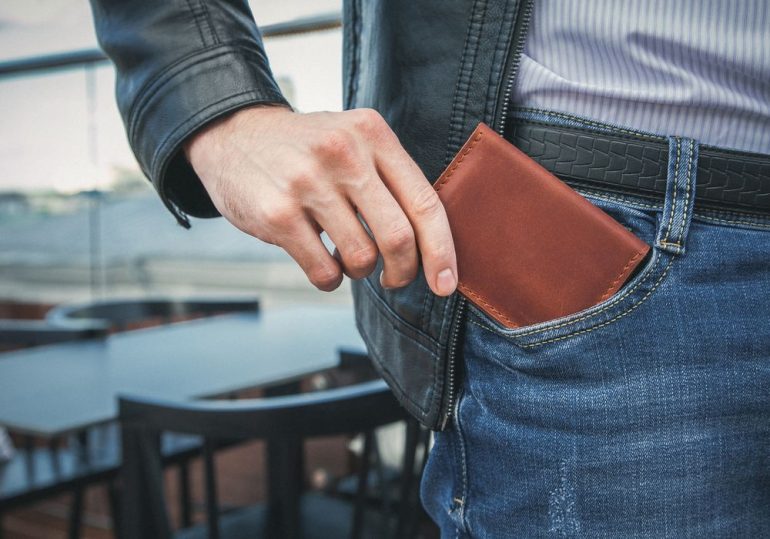 Purchasing a wallet for your fashionable boyfriend is another thing that you consider, especially since it does make the ideal gift. Just like buying sunglasses, there are various styles and options to choose from, hence, you must think of what your partner likes. For instance, if he likes simple patterns and elegant designs, you might want to choose something that is a little bit more formal such as a leather wallet.
On the other hand, if your boyfriend doesn't like leather, you could opt for one that is manufactured from fabric. No matter what you choose, ensure that it matches their style. It's worth mentioning that wallets can also be personalized, hence, if you want to, you could choose to, for example, add their initials to the wallet. This will make the entire gift more personal and it'll let your boyfriend know that you really thought hard about what you'll get them.
3. A Watch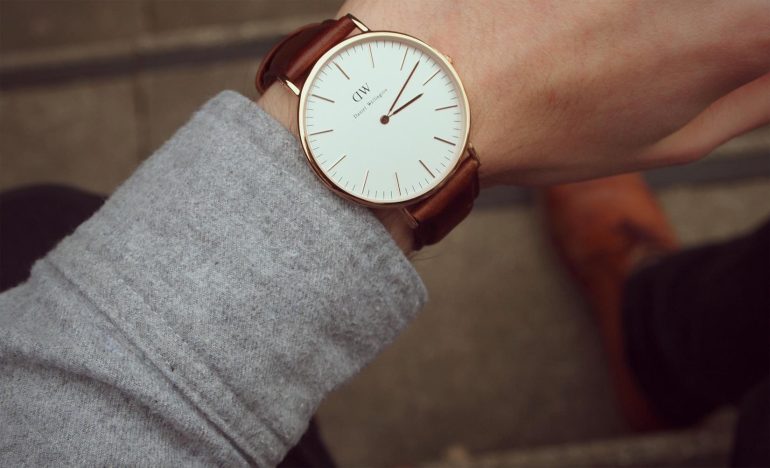 Next on our list is something that every man needs, a watch. Besides adding another accessory to their collection, watches are perfect because your boyfriend will be capable of wearing them at any time and during any occasion – no matter if they're wearing casual or formal clothing. And since there are so many designs, styles, and brands to choose from, you'll most likely find something suitable for your partner.
We must mention that there is also a wide range of watch movements, including solar, kinetic, and automatic, hence, you should consider which one you'll purchase. The style and design of the watch are also important factors to consider, thus, before making a decision, take your time and browse different stores. Sports watches are also an option if your partner likes sports and if you're looking for a luxury watch for men, you should check out Boderry.
4. Several Ties
Your boyfriend might have to frequently wear a suit and if so, purchasing several ties for him might be a good idea. Of course, you'll want to consider the suit he has in his closet and by doing so, you'll know which tie design and color you'll have to opt for. Also, ties don't only have to be worn at the office, your partner will actually be capable of wearing them during various events, thus, you'll definitely want something that is unique and that'll make him stand out from the crowd.
5. A Business Bag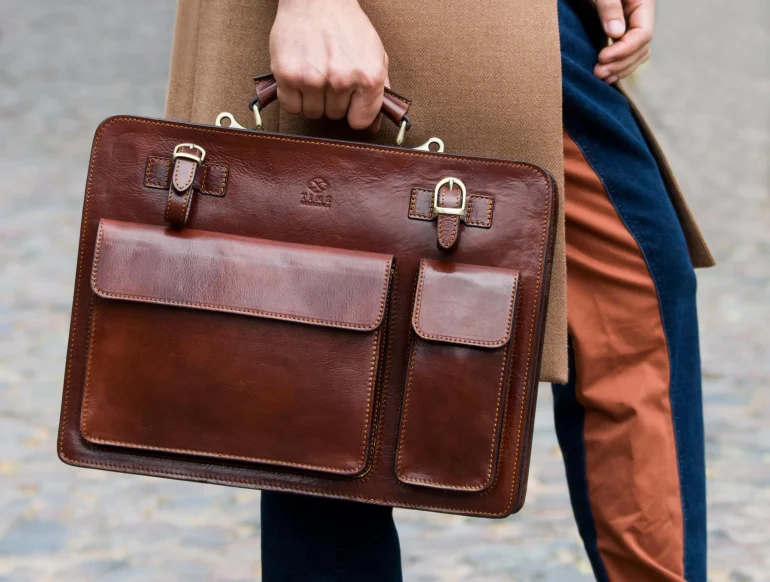 One of the things I got for my boyfriend is a business bag and although he didn't carry them in the past, now he cannot live without them. Like all the other options from this list, there is a wide range of options that you can choose from, including bags manufactured from leather or fabrics. Naturally, the size and design of the bag will depend on what he has to carry in it, hence, if he, for example, takes his laptop with him to work, ensure that the bag is large enough so that he can carry all he needs.
6. A Perfume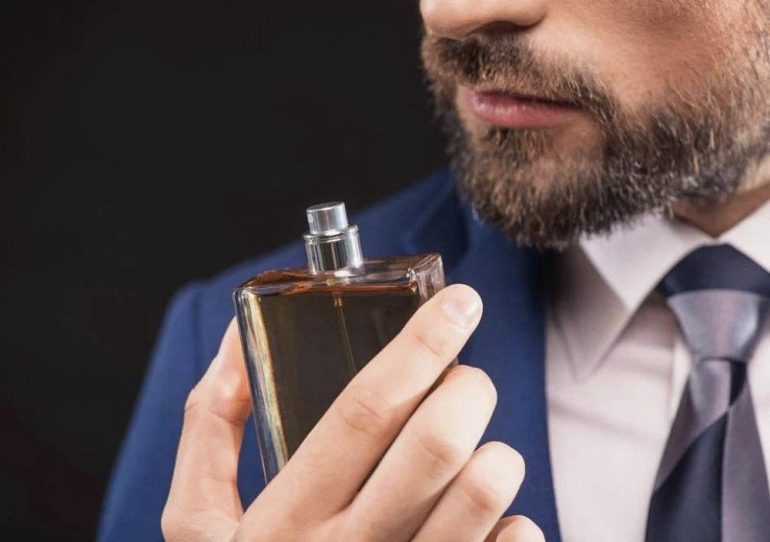 You would be surprised how many men like using perfume or colognes as a way to make their entire outfit a bit more special. If your partner is like this, you should seriously consider getting him perfume or some cologne. Now, you could opt for buying their favorite brand, however, if you know what type of ingredients he prefers in a perfume (such as jasmine), you might want to buy it from another brand so that he can change things up from time to time.
Best men perfumes of 2023 are not only trendy but also long-lasting and with a variety of options. Additionally, we must mention that you should consider the intensity levels of the smell as well. Why is this important? Well, for instance, he might not want to wear a strong perfume to work and if so, you should opt for a light or medium intensity. On the other hand, if he likes spraying a bit more perfume before heading to a wedding, you could opt for heavy intensity. No matter what you choose, make sure that you read the ingredients first.
7. Custom Patches
Custom patches for denim are a great way to show your individuality and add a personal touch to your clothing. They can be made in any shape or size and can be embroidered with any design or message. There are many different places where you can find custom patches, including online retailers and fabric stores or order from a custom patch maker such as VIVIPINS.
Conclusion
Yes, purchasing a present for a man that's into fashion can be overwhelming and daunting, however, it doesn't have to be like that. And, since our guide from above highlights some of the best gifts that you can purchase for a fashionable man, the entire process will be simpler for you.
Since you've now learned which gifts you should consider getting for your partner, you might not want to waste any more of your free time reading guides similar to this one. Instead, go through our list one more time, determine what you'll get, and from there, start looking for the perfect present for your special someone.