Vintage sports clothing has recently gained immense popularity among different age groups. The attire that was once limited to sports activities has now become a fashionable choice for everyday wear. People of all ages, including teenagers, college students, and professionals, have wholeheartedly embraced retro sports apparel's allure and nostalgic appeal. With iconic team logos and timeless designs, vintage sports clothing has transitioned from the playing field to the fashion world, captivating the minds of fashion enthusiasts globally.
The term "vintage" primarily refers to clothing that was previously worn by athletes in the 1920s or 1980s. Designers frequently draw inspiration from traditional designs but have also been inspired by the unique design elements found in sports clothing from past eras. The jerseys and sports accessories of renowned teams have particularly sparked the imagination of creative minds, creating a fashion trend that garners admiration from athletes and fashion enthusiasts.
The fashion industry witnessed a resurgence of the elegant retro style during the 1990s, with numerous brands introducing captivating collections of sports garments inspired by legendary athletes from previous eras. However, the vintage sports apparel we see today represents a harmonious fusion of two different time periods, as designers have incorporated modern style elements into these outfits.
Top 5 Advantages of Owning Vintage Sports Clothing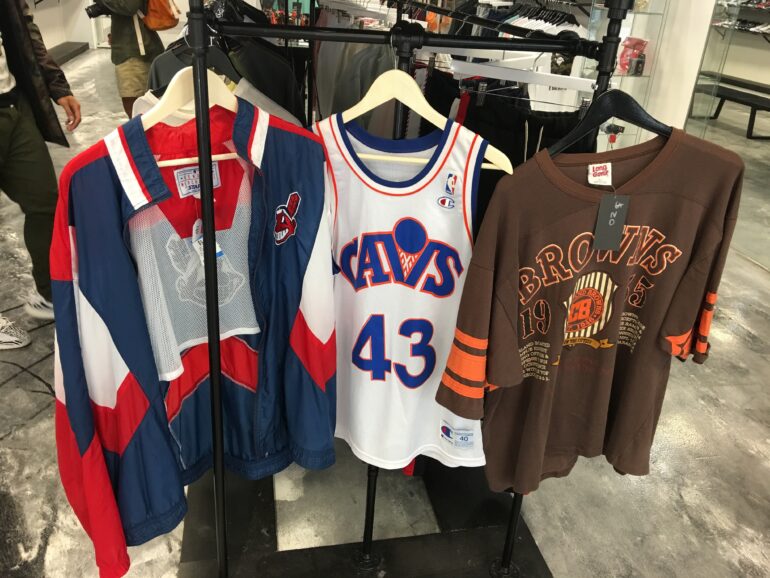 Vintage sportswear frequently has the logos and badges of legendary sports teams that bring back cherishable memories. Sporting vintage sports clothing adorned with a logo signifies a steadfast passion for teams from a previous era, be it the iconic Chicago Bulls emblem or the eternally stylish New York Yankees logo. Additionally, wearing apparel with your favorite team's logo makes you appear the ultimate fan.
High-Quality Craftsmanship:
Vintage sports apparel is crafted with durability as a primary focus, intended to withstand daily wear and tear demands. This emphasis on longevity is reflected in the use of high-quality materials, ensuring that the clothing can endure for years. If you have visited a thrift store or come across sports apparel from the 1970s or 1980s, you will notice that durability was a key consideration. Designers of vintage sportswear have considered this aspect, resulting in the remarkable durability of vintage baseball shirts.
Reflects the Style of a Particular Era:
Every piece of vintage sportswear possesses distinctive characteristics that mirror the fashion choices embraced by athletes during a particular era. The vibrant hues, retro fonts, and distinct patterns exemplify the prevailing aesthetic trends of that time. Whether it's the form-fitting, stretchy jerseys made from glossy materials in the 1970s or the sleek design of a baseball cap from the 1950s, each item narrates its unique tale.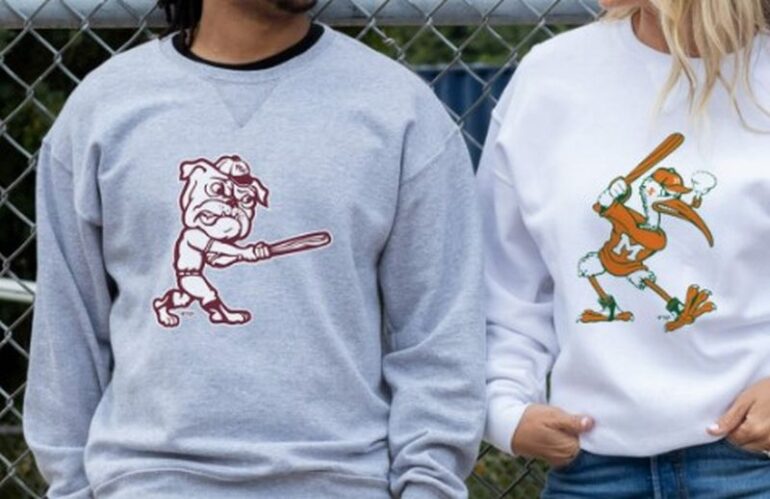 Comfort plays a crucial role in vintage sports clothing. This vintage clothing places preference on comfort without compromising on style. Incorporating soft, breathable fabrics and relaxed cuts guarantees that individuals can enjoy a fashionable appearance and a comfortable fit. That's why your vintage Yankees shirt will always be your preferred choice, even for professional settings, as it exudes a distinctive charm that sets you apart as a trendsetter.
Authentic vintage sports clothing is not readily accessible, as it is not mass-produced and can only be obtained from specific manufacturers specializing in sports brand clothing. For example, a seemingly plain white t-shirt featuring the artwork of the Atlanta Hawks is unlikely to be found at just any local store. This exclusivity contributes to a sense of individuality and uniqueness. Given the rarity and scarcity of these pieces, wearing vintage sports clothing enables individuals to showcase their distinctive sense of style. Moreover, when combined with modern attire, these outfits can make a fashion statement and establish new trends.
Endnote:
As the demand for vintage sports clothing continues to rise, it is essential to acknowledge its influence that extends beyond the world of fashion. The significance lies in preserving sporting history and honoring iconic athletes, which forms an integral part of the enduring appeal of these timeless garments. Basketball, soccer, baseball, and cross country all have dedicated followers, and these sports have played pivotal roles in inspiring designers to make such appealing vintage sports apparel. As a result, wearing such vintage sports clothing allows fans to exhibit their enthusiasm and dedication proudly.
To confidently wear vintage sports apparel from a different period, it is important to understand sports history. The designers draw inspiration from the distinctive designs of the bygone era and their knowledge of the specific sports era. Consequently, these exceptional outfits have emerged and gained popularity among fashion enthusiasts.