A quick look at a modern-day casino or a picture of an old casino floor will indicate just how much slot gaming drives interest in this sector. Online activity has ascended to the stratosphere since smartphones dominated popular culture.
Alongside almost every other industry that's found success over the last four decades, the casino industry and businesses within it adjusted their long-term plans accordingly.
We will be examining the impact of the internet on casino gaming today and how it has galvanized the entire industry, including land-based casinos, which initially feared being left behind due to the digital revolution. Sweepstakes casinos have joined the ranks alongside traditional online casinos as budding industries with widespread appeal.
Although traditional online casino slot games might have a bigger audience, there is a significant interest in sweepstakes slots. Using the successful foundations laid out by digital gambling companies, sweepstakes have chiseled their own audience out of a colossal sector.
They offer a genuine, viable substitute for those wishing to explore slot gaming without having to put any of their money on the line.
Are Sweepstakes Legal in The US?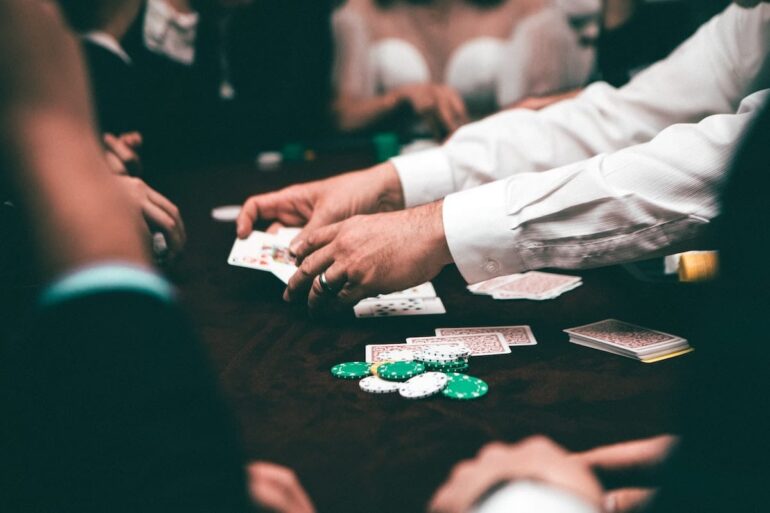 Given the size of the United States, gambling faces a unique challenge depending on the state. States like Nevada have been long-time proponents of legal, regulated gambling. Other states, such as Utah, do not and have never offered any gambling market, so it's essential to read up on the latest laws before placing a wager on a sports game or at a traditional digital casino.
Regulatory compliance in the gambling industry is vital, and those businesses that do not pay close attention to regional and national legislation run a serious risk of being fined or having their businesses shut down completely.
While sweepstakes don't have the same stakes involved as they are not legally providing a betting market where people deposit money, they still need to tick several boxes before they begin offering their services online.
Within the domestic landscape, sweepstakes casinos are widely permitted because there's no transaction involved, and there's no risk of losing money.
However, casino laws often change, and the speed at which sports betting and traditional casino laws change means that it's a good idea to keep up to date with what's happening in your local region before playing at any online casino.
Why Play Free Slots at Sweepstake Casinos
You could ask a dozen slot gamers why they prefer playing at sweepstakes casinos, and you'd probably end up with several different answers. Aside from the obvious point that you don't lose money at a sweepstakes casino, other factors keep people entertained and seeking these services.
If it were simply a case of not losing money, then these casinos wouldn't have the appeal that they do; gamblers would move on to other betting services that spark their interest.
Given that there are thousands of slot games available online, with dozens of new titles being added every day, it can be challenging to get an accurate sample of what is available. If you have to spend money, however minimal, each time you check out a new slot game, you might not be able to truly reflect on which of the games or themes you like the most.
Sweepstakes casinos can provide this service, allowing you to check out as many games as you want while using in-game tokens or gold coins the operator provides to play as many spins as you like free of charge.
Although popular themes like mythology, classic, fruit and TV and film have commanded a significant slot gaming audience for over a decade, there's a constant stream of new themes and designs hitting sweepstakes casinos.
Alongside the fact that they're free to use, being able to sample a large enough size and explore the different themes available are also key incentives people have when seeking out this unique type of slot gaming.
Another vital element of casino gaming is gambling responsibly, and the basis of that is not spending money you can't afford to lose. With sweepstakes games, this risk is eliminated.
How Do I Play Sweeps Slots?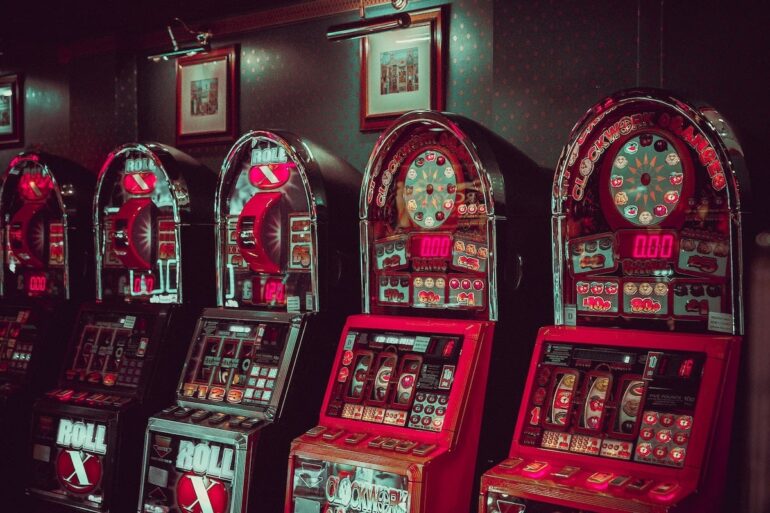 Once you have accessed the website of the sweepstakes slots provider you'd like to use, you simply need to follow the instructions to play as you would on a traditional site. Usually, after you have signed up, the sweepstakes slots operator will provide you with a specific number of in-game tokens or currency for their site.
Like any slot game, once you have selected the amount you'd like to play with, you hit spin. Although other casino games might require a little more knowledge, part of the beauty of slot gaming is the simplicity, and sweepstakes slots have opened up the possibility of playing without having to deposit any of your cash.
Can You Play Sweepstake Slots on Mobile Apps?
The emphasis on mobile gaming continues to grow every year. It doesn't look as though this trend will reverse anytime soon. It's not just the casino gaming industry in the grasp of a mobile-first culture.
Companies are using more significant resources to develop mobile apps and websites where customers can access a one-stop shop for their services.
Many marketing agencies and companies now adopt an approach that prioritizes social media and digital advertising because of how much the landscape has transformed over the last two decades.
As more people use their phones and the global economy and communications network become more intertwined, traditional and sweepstakes casinos have followed this trend. Cybersecurity has become a multibillion-dollar industry, as there are now billions of mobile devices connected across the planet through the internet.
Although sweepstakes casinos don't need to spend anywhere near the amount of money that traditional casinos do, they still have a presence online and spend time and money trying to reach as many potential customers as possible through mobile apps.
However, some market and business analysts believe that the overall trend for mobile phones is in decline. So, it doesn't matter if you play sweepstakes slot games on your mobile phone, iPad or any other device; you'll be able to do it via a mobile app without any issues.
Types of Free Slots on Sweepstakes Casino Apps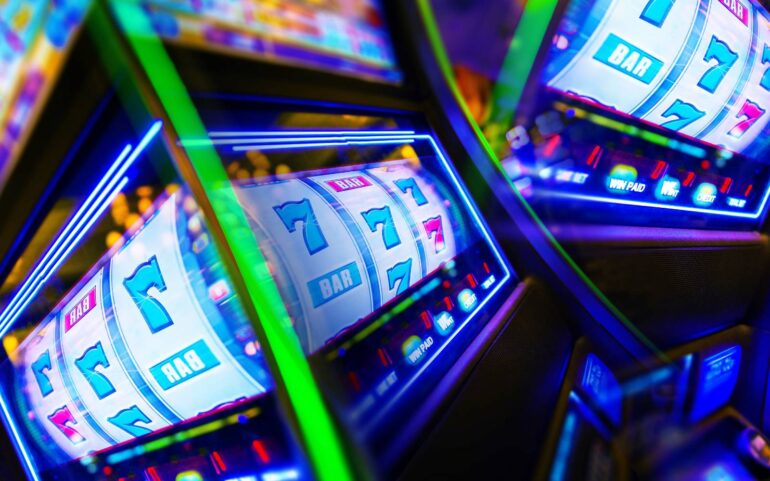 Sweepstakes casinos do not have the same financial capabilities as traditional operators because they do not have people placing real cash wagers on their sites, so they need to come up with more inventive ways to generate money and keep their sites active.
Some of the most common ways they do this are by offering advertising space on their site and providing customers with a specific number of coins before charging for additional amounts.
Each sweepstakes casino operates differently, but generally speaking, you can find all the same types of games at a sweepstakes slot provider as you would be able to at any of the top traditional operators.
Most sweepstakes casinos will allow you to use gold coins, in-game currencies or other tokens to play games on their site. As discussed earlier, the most prominent slot genres are Egyptian, Greek and Roman mythology, closely followed by classic slots, fruit themes, and other themes like Irish, candy, and Asian-themed slot games.
If you're interested in exploring the wide range of slot games available without risking your own money, it might be time to give sweepstakes casinos a try.