With the progression of the digital era, the intricacy and magnitude of cyber threats have concurrently expanded. The shift from the early days of basic viruses and worms to the present-day highly complex cyber-attacks underscores the ever-growing need for sturdy cybersecurity defenses. In this ever-changing environment, the development of tools and strategies has kept pace with the evolving threats they are intended to mitigate. The ceaseless advancements in technology and the rising prevalence of internet usage have been pivotal in directing the trajectory of cybersecurity, for example with the integration of AI and machine learning into security solutions. According to Guardio reviews, even everyday users can avail themselves of sophisticated security tools to protect themselves from online threats.
From Antivirus Software to Integrated Security Suites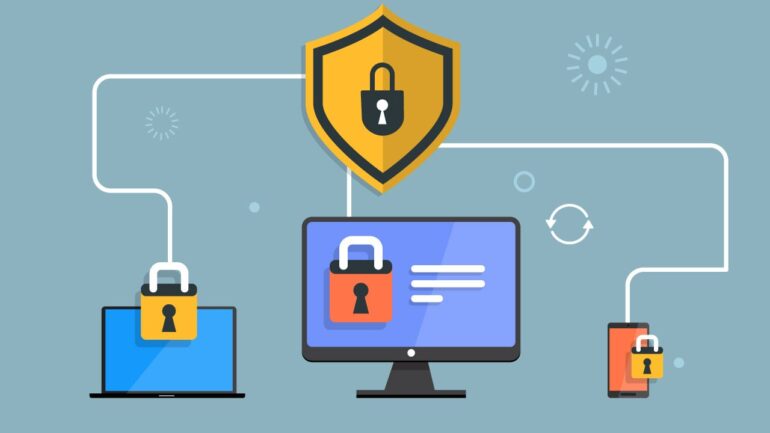 In the early days of the internet, the most common cyber threats were viruses and worms. These malicious programs were often spread through floppy disks and, later, email attachments. The primary defense against these threats was antivirus software, which scanned a computer's files for known malicious code.
However, as internet usage grew, so did the diversity and sophistication of cyber threats. Hackers began developing trojans, spyware, and ransomware, necessitating a more comprehensive security approach. In response, cybersecurity companies started offering integrated security suites, which included firewalls, intrusion detection systems, and anti-spyware tools, among other features. These suites represented a significant advancement in cybersecurity, providing a multi-layered defense against a broader range of threats.
Mobile Revolution and Cybersecurity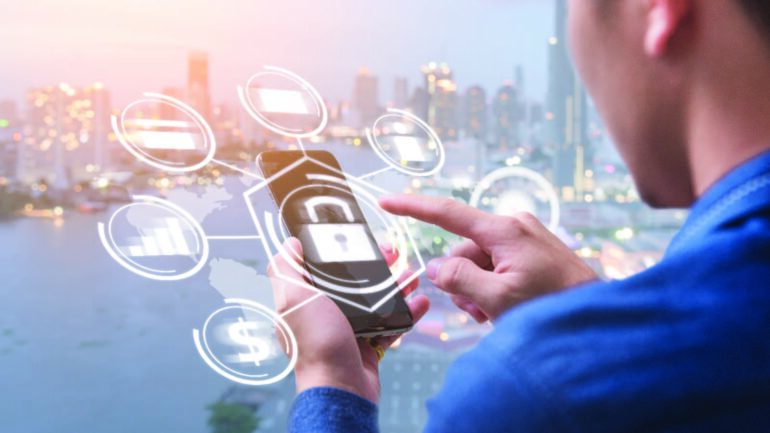 The emergence of smartphones and mobile internet ushered in a novel spectrum of cyber threats. Mobile devices equipped hackers with an updated set of avenues for launching attacks, ranging from unsecured Wi-Fi networks to harmful applications. Given that smartphones frequently connect to public Wi-Fi hotspots, which are infamously susceptible to breaches, they can be manipulated by hackers to intercept data. Moreover, the surge in mobile applications has carved a new pathway for the dissemination of malware. In the single year of 2022, an estimated 255 billion mobile applications were globally downloaded, and this substantial quantity inherently heightens the probability of encountering malignant apps.
As a countermeasure to these challenges, cybersecurity underwent a significant evolution. Mobile security software swiftly transitioned from a luxury to a necessity, requiring the development of features custom-built to shield against threats unique to the mobile sphere.
One such feature was the introduction of app scanners. These tools, integral to mobile security suites, function by scanning mobile applications for any malicious code. They perform a thorough analysis of the app's codebase, identifying and isolating any potentially harmful components before they can inflict damage. Some sophisticated app scanners even operate in real-time, constantly checking for threats as new apps are downloaded and installed.
Virtual Private Networks (VPNs) also became a significant element of mobile cybersecurity. VPNs work by creating a secure, encrypted tunnel for data transmission between the user's device and the internet, thereby shielding the data from potential interception while using insecure public Wi-Fi networks. Their use has dramatically increased over the past decade. According to data from Statista, the global VPN market is expected to reach $75.59 billion by 2027, highlighting the growing reliance on VPNs for secure mobile internet access.
Sandboxing was also introduced to the mobile security landscape. Sandboxing creates an isolated environment on the device where new or untrusted apps can run without affecting the rest of the system. This ensures that even if an app turns out to be malicious, it cannot compromise the device's overall security.
Mobile Device Management (MDM) solutions also became more prevalent as businesses started to appreciate the risks associated with employees using personal devices for work purposes. These solutions allow IT departments to enforce security policies, manage app installations, and even remotely wipe a device if it is lost or stolen.
The Role of AI and Machine Learning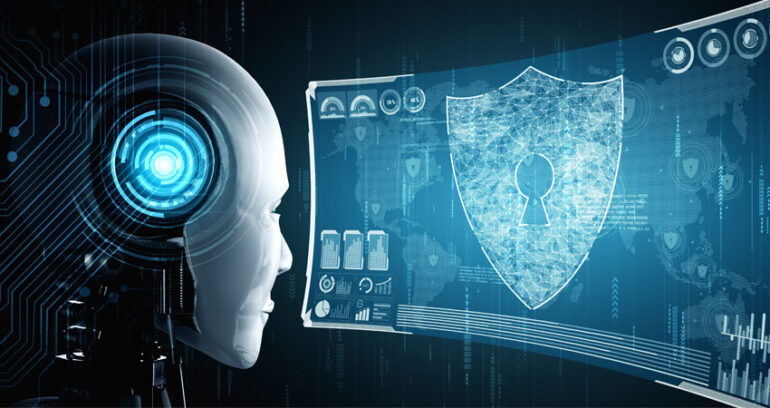 With artificial intelligence (AI) and machine learning, cybersecurity has entered a new era. These technologies are now integral parts of many cybersecurity solutions, helping to detect and respond to threats more quickly and accurately.
AI and machine learning enable cybersecurity tools to learn from previous threats, improving their ability to detect new ones. They can also identify patterns in large amounts of data, aiding in the detection of complex threats that might otherwise go unnoticed. In short, these technologies have made cybersecurity more proactive and efficient, significantly enhancing our ability to protect against cyber threats.
The Cloud Service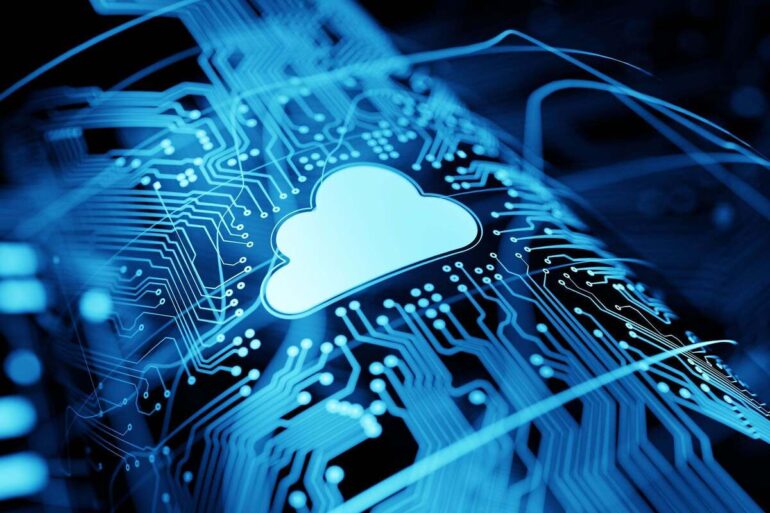 The adoption of cloud computing has significantly influenced the landscape of cybersecurity. One of the most consequential shifts brought about by the cloud is the relocation of data storage from local servers to remote, internet-accessible servers. This transformation has created a new set of challenges since companies are now tasked with protecting data that is stored remotely and accessed via the internet, which inherently enlarges the potential attack surface.
By 2022, an estimated 94% of organizations globally had integrated some variant of cloud service into their operations, signifying the pressing need to recalibrate cybersecurity tactics to this novel paradigm. This sector had to promptly reorient to this shift, devising innovative approaches to safeguard the storage and transmission of data in the cloud.
Concurrently, the advent of the cloud has sparked a wave of creative solutions to bolster the security of both personal and corporate data. Cloud-based security applications have seen a surge in popularity, attributable to the diverse range of advantages they present, for example, these applications offer scalability, affording businesses the flexibility to tailor their security protocols in alignment with their specific requirements and growth trajectory. This adaptability is advantageous to enterprises of every scale, but especially to fledgling startups and SMEs, which can initiate with fundamental security arrangements and progressively upgrade as they evolve.
Additionally, cloud-based applications typically present a cost-effective alternative. They dispense with the necessity for substantial initial investments in hardware and upkeep, instead proffering a subscription model that can be modified based on utilization and need. This economical approach has democratized the access to potent cybersecurity measures, empowering even smaller entities to avail themselves of advanced security instruments.
The Future of Cybersecurity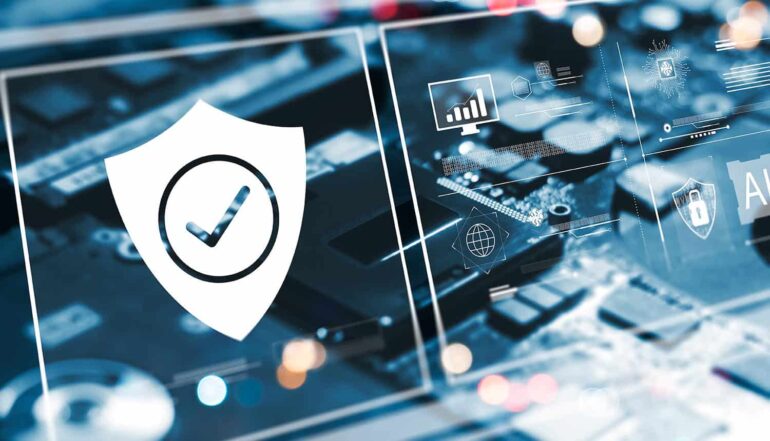 As our reliance on digital technologies deepens, the significance of cybersecurity will only escalate. The trajectory of future advancements is likely to encompass a more intricate fusion of AI and machine learning, coupled with the formulation of novel security protocols to shield against nascent threats. Additionally, with the relentless growth of the Internet of Things (IoT), safeguarding a multitude of interconnected devices will pose a formidable challenge.
To conclude, the progression of cybersecurity in the digital era is a multifaceted and ceaseless journey. It is propelled by the dual forces of technological advancement and the evolving landscape of cyber threats. As our dependence on digital technologies persists, the innovation and enhancement of cybersecurity tools and methodologies will continue to be of paramount importance.