White goods, which include appliances such as washing machines, refrigerators, dishwashers, and ovens, are an essential part of our daily lives. They make our household tasks more efficient and convenient. However, like any other machine, they are prone to breakdowns and malfunctions due to various factors such as wear and tear, faulty components, or improper usage. When these appliances encounter issues, they can disrupt our routines and cause inconvenience. This is where the importance of appliance repair professionals comes in.
Mastering a white goods repair course can not only save you money on costly service calls and replacements but also empower you to tackle common appliance problems on your own. With the right knowledge and skills, you can troubleshoot, diagnose, and repair these appliances, extending their lifespan and ensuring their optimal performance. 
Choosing the Right Course
With a plethora of white goods repair courses available, choosing the right one can be a daunting task. It's important to consider several factors when making this decision. Firstly, ensure that the course covers a wide range of appliances, including refrigerators, washing machines, dishwashers, and dryers. This will provide you with comprehensive knowledge and skills to repair various types of white goods.
Secondly, look for a course that offers a good balance between theoretical knowledge and practical hands-on experience. Theoretical knowledge will give you a strong foundation, while practical experience will enable you to apply that knowledge effectively. Look for courses that include interactive workshops, where you can work on real appliances and practice your repair techniques under the guidance of experienced instructors.
Additionally, consider the reputation and credibility of the course provider. Look for testimonials and reviews from previous students to gauge the quality of the course and the level of support provided. A reputable course provider should have qualified instructors with industry experience, comprehensive learning materials, and a supportive learning environment.
Essential Tools and Equipment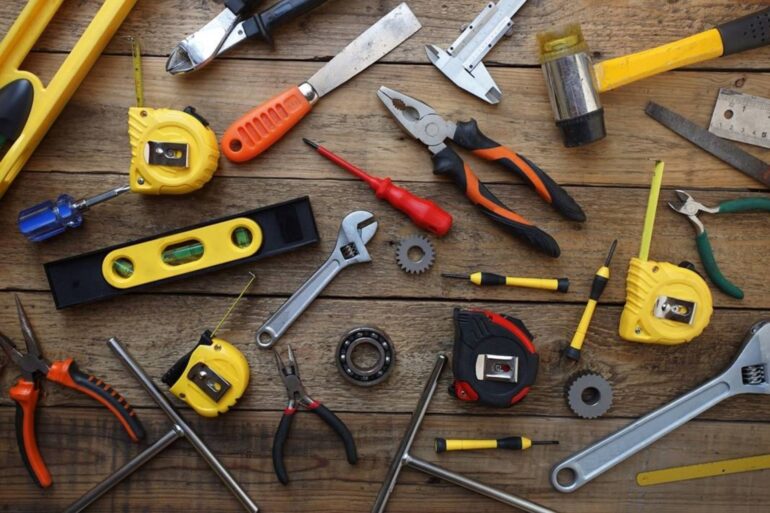 Every tradesperson needs their toolbox, and white goods repair technicians are no exception. A comprehensive white goods repair course will guide you through the essential tools and equipment needed for repairing appliances. From multimeters and voltage testers to wrenches and screwdrivers, having the right tools at your disposal will make your repair work much easier and more efficient.
During the course, you will learn about the different types of tools, their functions, and how to use them correctly. You will also learn about safety equipment, such as insulated gloves and safety glasses, which are essential for protecting yourself while working on electrical appliances.
Moreover, the course may introduce you to specialized tools that are specific to certain appliances or repair tasks. For example, some refrigeration repair jobs may require refrigerant recovery machines or vacuum pumps. By familiarizing yourself with these tools and their applications, you will be well-prepared to handle various repair scenarios.
Understanding White Goods Components and Systems
White goods are complex machines with numerous components and systems working together to perform specific tasks. A comprehensive course will provide you with an in-depth understanding of these components and systems. From compressors and motors to pumps and valves, knowing how each part functions and interacts will enable you to diagnose and repair problems accurately.
You will learn about the different types of refrigeration systems, their components, and how they operate to cool and preserve food. Understanding the workings of these systems will enable you to diagnose refrigeration issues, such as inadequate cooling or refrigerant leaks. Similarly, you will gain knowledge about the various components and systems found in washing machines, dishwashers, and dryers, allowing you to troubleshoot and fix a wide range of problems.
By comprehending the inner workings of white goods, you will be able to approach repairs from a holistic perspective. Instead of merely addressing the symptoms, you will be able to identify and resolve the underlying causes of malfunctions, ensuring more effective and long-lasting repairs.
Safety and Precautions
Working with electrical appliances can be hazardous without proper safety precautions. A reputable white goods repair course will prioritize safety and teach you the necessary precautions to take when working with live electricity and potentially dangerous components. You'll learn about grounding, insulation, and proper handling of electrical circuits to ensure your safety and the safety of those around you.
The course will cover the importance of wearing appropriate personal protective equipment (PPE) when working on appliances. This includes items such as insulated gloves, safety glasses, and non-slip footwear. You will learn how to safely disconnect appliances from power sources and how to avoid electrical shocks while handling live wires or components.
Hands-on Practice and Practical Skills Development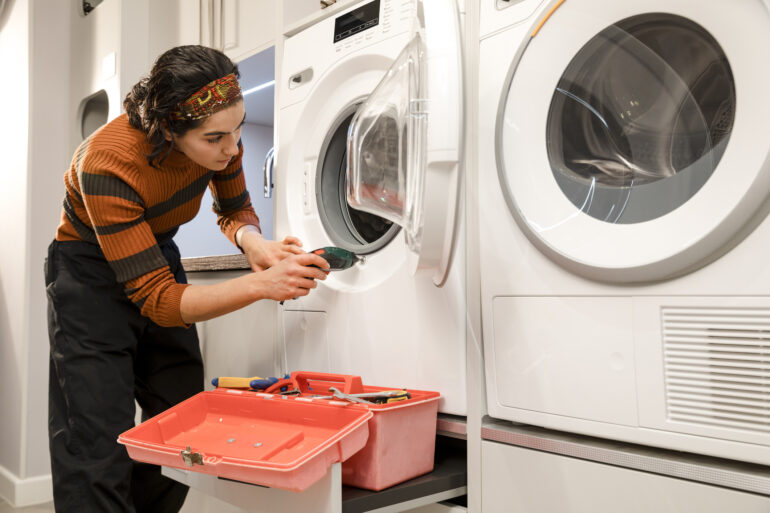 While theoretical knowledge is essential, hands-on practice is equally important in mastering white goods repair. A high-quality course will provide ample opportunities for practical skills development. Through simulated repair scenarios and real-life case studies, you'll have the chance to apply your knowledge and hone your skills in a supportive and controlled environment.
During the course, you will have access to a fully equipped training facility where you can practice disassembling and reassembling appliances, diagnosing faults, and performing repairs under the guidance of experienced instructors. You'll learn how to use specialized tools and diagnostic equipment effectively and gain confidence in your ability to handle different appliances and repair tasks.
Furthermore, practical exercises will help you develop critical thinking and problem-solving skills specific to white goods repair. You will learn how to approach unfamiliar issues, analyze symptoms, and determine the best course of action to resolve the problem.
Practical skills development also extends beyond the training facility. Some courses offer opportunities for internships or apprenticeships, allowing you to gain real-world experience under the supervision of experienced technicians. These hands-on experiences provide invaluable insights into the daily challenges and intricacies of appliance repairs, further enhancing your expertise and preparing you for a successful career in the field.
Conclusion
If you're looking for a career in the appliance repair industry, repair courses are an excellent way to get started. With the right knowledge and skills, you can quickly become an expert in your field and enjoy a rewarding career. It's important to remember that mastering appliance repairs take time and effort, but with dedication and perseverance, it is achievable!