We are facing the biggest pandemic ever. This pandemic is even bigger than the pandemic of the Spanish flu. The world was in lockdown for almost two months. Almost everything was closed – people were working from home, children were studying online, shops went online, planes and whole transportation went off. Even in the worst situation, people find a way to live normally. They put the masks on their faces and continued to live under the new conditions.
The capacity of people in almost every area went to 50%. The lockdowns were almost coming to an end and the borders were opened again. So the traveling continued. Do you love to travel? Having a conversation with new people, visiting new places, and meeting new cultures around the world. Oh and by doing all this you get to earn some money. Either if you are traveling for business purposes or simply because of pleasure you will require a travel permit called a visa. What is a visa?
It is a travel document, permit for entry, residence, or transit of a foreign citizen in the territory of the country issuing the visa. One of the main reasons for issuing a visa is to regulate illegal migration and bring the country's security to a higher level. The visa can be issued in two forms. In the form of a stamp or sticker that is affixed to the passport or in the form of a document that is shown when entering the country. Depending on the purpose of the trip, it can be determined what type of permit you need to apply for. There are several types of visas:
Work visa, if you get a job in a company that has a branch in the country where your permit has been issued
Tourist visa, its only purpose is traveling the world and exploring new horizons
Student visa, great opportunity for the student to get educated on prestigious universities
Medical treatment visa and so on.
In this text, we will focus more on work visas. We will talk about the types of work visas, the benefits of having a work visa, and of course the reasons why they may reject your application.
People tend to find a well-paid job that will provide them with a comfortable life. If in the country where they live they cannot find a suitable job that will meet their financial needs, then there is an option to try their luck abroad. For example, many people choose to apply for a work visa at the US, Australian, Canadian, or even German embassies. If you are already employed by a company based in the US, for example, then you will need to apply for an L1 visa. The L1 visa is divided into two types: • L1a if you are a manager or executive, responsible for supervising the employees and making decisions that are significant for the functioning of the business.
L1b if you are an employee with specialized qualifications or knowledge

You are probably wondering what are the benefits of having this visa. I will list a few: • Your stay can be extended up to a maximum of 7 years
Spouse and children can live in the same country
A green card application can be submitted However, there is a chance that your visa application will be denied. There are certain requirements that l-1a and l-1b applicants must meet. Here are 6 reasons why your l-1 application may be denied.
Lack of qualifications or specified knowledge is one of the main reasons for rejection. You have to prove to them that you have everything you need for the job and they can't get it from an American worker. It means that you possess some skills that are of great importance for the company's work processes and procedures.
The company you will work for is a parent company, subsidiary, affiliate, or has its branch in the country where you are applying for a visa or in another country. This means it must bе a well-developed company. A company that contributes with producing some sort of product or service.
The employer should pay attention to the salary, if there is a difference from the salary standard they have for that industry in the United States, then that is an adequate reason for rejection.
You will need to consult an immigration lawyer about the documents to be submitted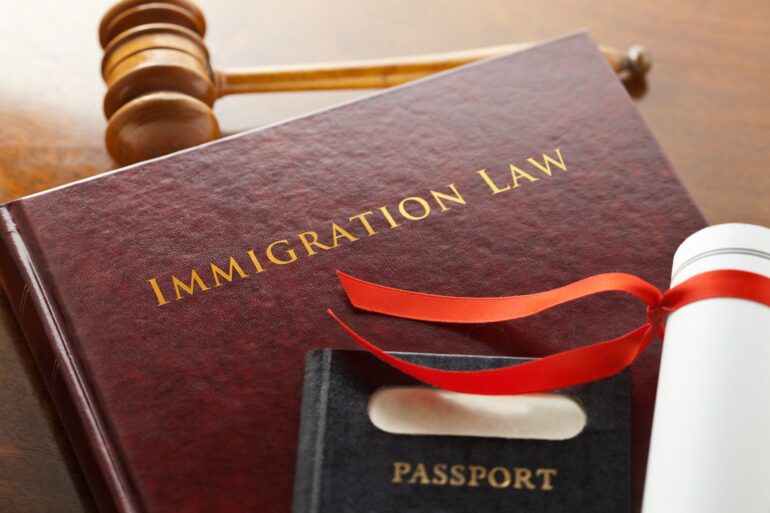 If the forms are not filled in properly, they contain false or incorrect information about the applicant the visa will be denied without a doubt. For more information about the l1 application process click here.
As an l1 visa sponsoring employer you need to come up with a great plan for how the business will impact the economy of the United States. With the arrival of your company, you will influence the opening of new jobs and positions and that will cause a positive impact on the labor market. but it is not enough just to have a perfect plan. The data that will be displayed must correspond to reality, not to present false business growth.
Before you apply for l1, you must have been continuously working for the company for at least 1 year in the last 3 years. The employment must be full-time.
Applying for an L-1 visa can be a frustrating process and can contribute to great expenses and delays for the sponsoring employer.  What to do if your visa application is denied? If you got refused, the first thing to do is to understand what was the reason for it? Was there a problem with the documents, are you not qualified enough or the company's growth is not achievable?
The solution for your denial is to check the mistakes and try to correct them, and to ask your employer to request another visa interview from the embassy in your country so you can have the opportunity once again. Don't forget to change the things the embassy requested from you so you can catch this opportunity to have your first working permit for the United States.