Creativity is often thought of as something you're born with, but research suggests otherwise. While some individuals may have a natural inclination towards creativity, it is a skill that can be nurtured and developed in children. In fact, there are several strategies parents and educators can employ to instill creativity in young minds.
Whether it's through free kids coding programs or encouraging imaginative play, fostering creativity in children can have a profound impact on their overall development.
Unlocking Creativity Through Play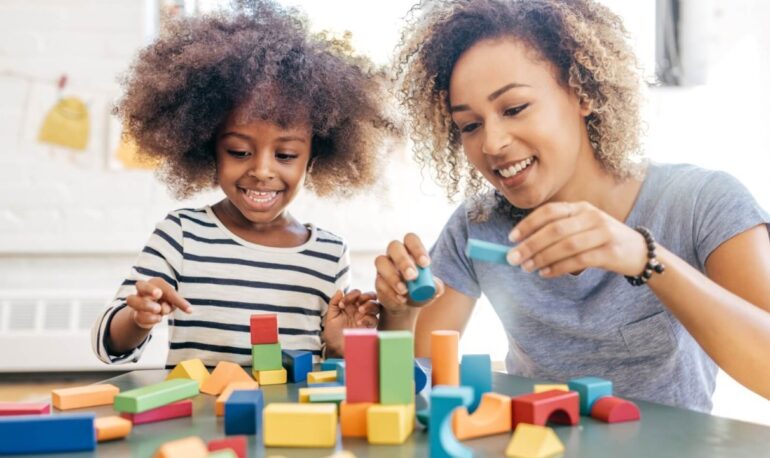 One of the most effective ways to encourage creativity in children is through play. Play allows children to explore their imaginations, experiment with new ideas, and develop problem-solving skills. By providing children with open-ended toys and materials, such as building blocks, art supplies, and dress-up costumes, you can create an environment that fosters creativity. Encourage your child to engage in imaginative play, where they can create stories, role-play, and express themselves freely.
Nurturing Curiosity and Exploration
Curiosity is the foundation of creativity. Encouraging children to ask questions, explore new interests, and seek answers will fuel their creative thinking. Foster a sense of wonder by exposing your child to a wide range of experiences and providing them with opportunities for discovery. Visiting museums, libraries, and engaging in nature walks are all great ways to spark curiosity and encourage creative thinking.
The Role of Free Kids Coding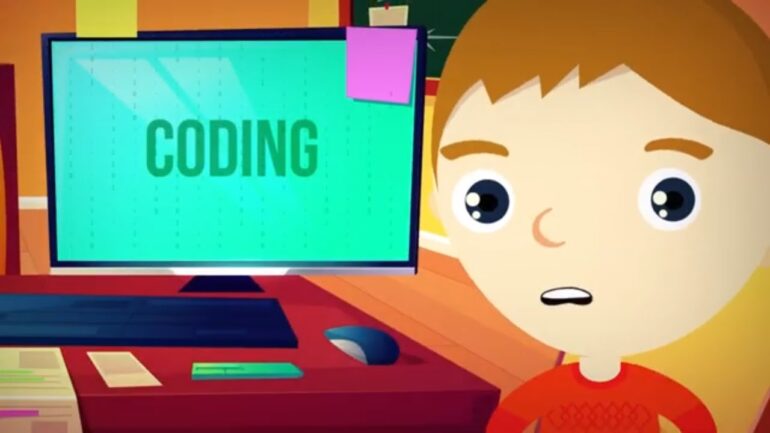 In today's digital age, technological literacy is increasingly important. Free kids coding programs offer a unique opportunity to develop creativity and problem-solving skills simultaneously. Coding involves logical thinking, sequential reasoning, and the ability to break down complex problems into manageable parts. Moreover, coding empowers children to bring their ideas to life through programming, which fosters a sense of accomplishment and boosts their confidence. Websites and apps like Scratch, Code.org, and Tynker offer engaging platforms for children to learn coding in a fun and interactive manner.
Encouraging Divergent Thinking
Divergent thinking is a key aspect of creativity, and it involves generating multiple ideas or solutions to a problem. Encourage your child to think outside the box by providing open-ended questions and scenarios that require creative thinking. Encourage brainstorming sessions where no idea is considered too silly or unrealistic. By valuing and supporting diverse ideas, you can help your child develop their creative problem-solving skills and overcome the fear of judgment.
Creating a Supportive Environment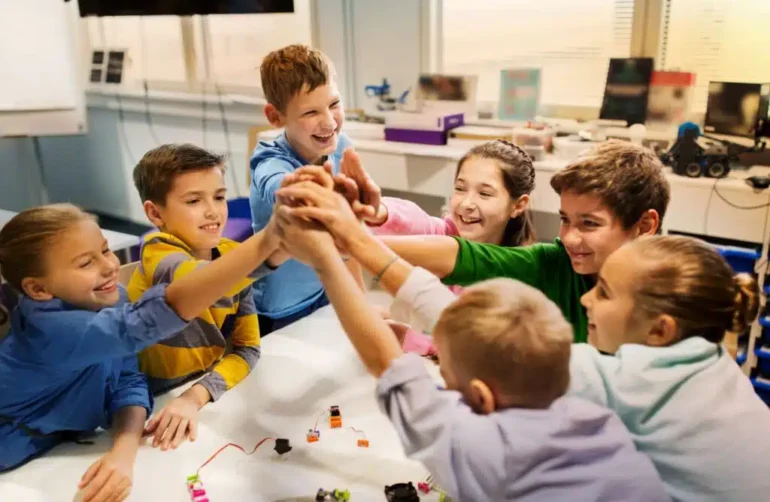 Creating a supportive environment is crucial for fostering creativity in children. Ensure that your child feels safe to express themselves without fear of criticism or failure. Celebrate their efforts and achievements, regardless of the outcome. Encourage them to take risks and embrace mistakes as learning opportunities. By providing positive feedback and validating their creative endeavors, you can boost their confidence and motivation to explore their creative potential.
Embracing Failure as a Stepping Stone
Failure is an inherent part of the creative process. Teach your child that failure is not something to be feared or discouraged, but rather a stepping stone to success. Help them understand that setbacks and mistakes are opportunities for growth and learning. By reframing failure as a natural part of the creative journey, you can cultivate resilience, perseverance, and a growth mindset in your child.
In conclusion, the notion that creativity is an innate trait is a misconception. Creativity can be cultivated and nurtured in children through various means. From providing opportunities for imaginative play and fostering curiosity to incorporating free kids coding programs and embracing failure as a stepping stone, parents and educators have the power to unlock and foster creativity in children. By creating a supportive environment and valuing their creative endeavors, we can empower our children to become innovative thinkers and problem solvers.
So, can you teach a child to be creative? Absolutely! With the right strategies, encouragement, and opportunities, children can tap into their creative potential and unlock a world of possibilities. Let's nurture the creative spark within our children and watch them flourish into imaginative and innovative individuals.