The world of technology is changing rapidly, with greater innovation and next-generation software solutions that are solving problems that we face today in ways that were never thought of before. A major part of the changing technology landscape is the launch of new software products that are customer-centric and efficient. These products are not only good at offering a viable solution to people's problem but are also financially successful.
This has resulted in inspiring more businesses to venture into the world of software products. However, often the process of developing software products and its technical particularities can be intimidating for many people. This can cause some business owners to shy away from going through with their software product venture. In such cases, it is crucially important to have a sound understanding of the process of building software products, and the steps you need to take to make sure that they are successful.
Following are the 5 main steps of the process of developing software products
Idea and Concept Validation
Design Finalization
MVP Development
Testing and Quality Assurance
Product Launch
If you are looking to launch a product and you are wondering how to go about custom software product development, here's a breakdown of the five stages of the development process for you.
Read more about this topic at: https://www.goodcore.co.uk/services/product-development/
1. Idea and Concept Validation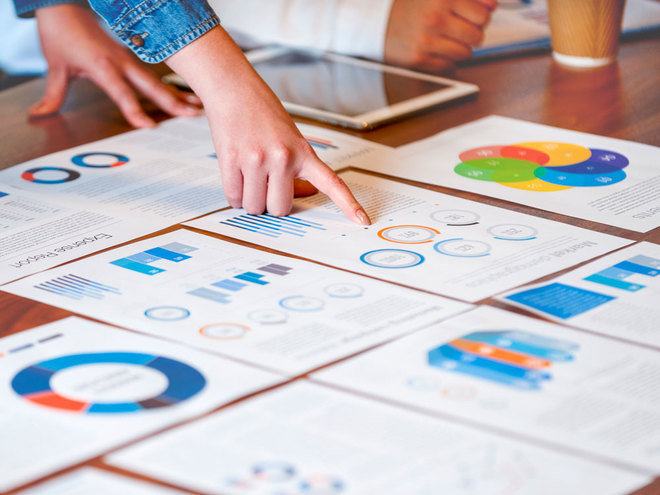 The first and foremost step of the successful creation of software products is planning. Proper planning is crucial to the success of your venture and we cannot stress this enough. According to recent research on technology startups, 90% of startup ventures fail. Over 20% of these startups fail in the first year. One of the main reasons for failure is a lack of research and planning.
A thorough planning and research stage is important to validate your idea, this helps you set realistic expectations for your product. For example, before beginning the development process you might envision your product to have many features, but with planning and research, you can understand which features are realistically achievable for your product and which features can make it stand out.
This way you can crystalize your ideas and proceed with expectations that are easy to achieve. At this stage, it is important for you to partner with a software product company that can help you analyze and prioritize your product requirements. There are custom software product development services providers that offer exclusive software discovery services to help you with planning and research.
This planning and discovery stage with your software product development company should result in a clear set of requirements, a visual plan for the UI and technical design, and a well-defined scope for the Minimum Viable Product (MVP).
2. Design Finalization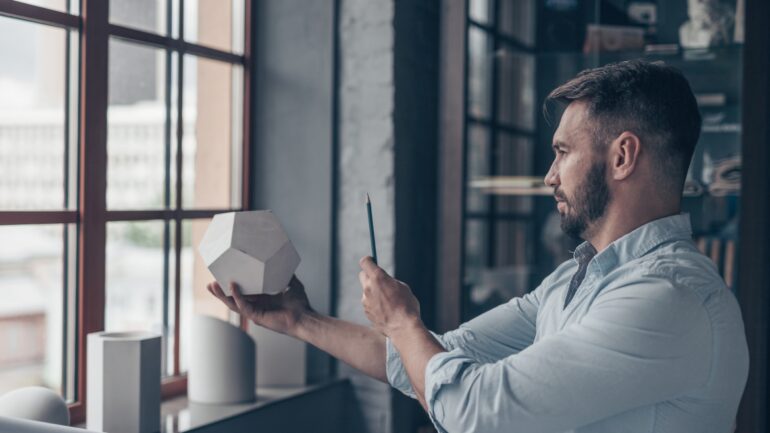 With ample planning, you can proceed to the next step of product development. The design stage is where you decide on the technical, architectural, and UI/UX design of your software. You can provide your software partner with any sketches or wireframe that you might have for your product and they can work out a detailed design plan. The purpose of finalizing the design at this stage is for you to get an idea of the look and feel of the final product.
This way your software product development team and you can be on the same page regarding the design. With the help of screen mockups, wireframes and low-fidelity prototypes created by your software product company, you can finalize what you want your final product to look like and proceed to the next stage of the process.
3. MVP Development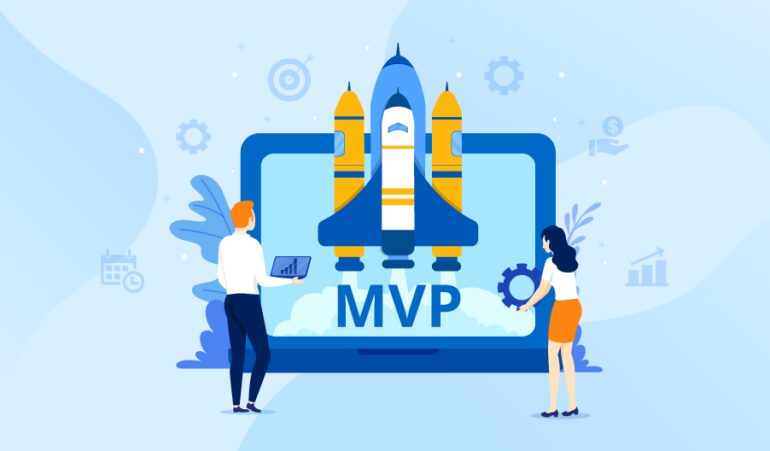 The third stage of the process of developing your product is where the software starts taking shape. It is where software developers and programmers turn your ideas into working software. The development work is time-consuming and often takes many months to be completed but this is where the development team does the majority of the work.
You should closely collaborate with your software partner during this stage to stay informed about the most important deliverables. Selecting a software development company that follows the agile development methodology means that you will have to stay highly involved throughout the development process, as you get regular updates of every development iteration.
This will give you a chance to communicate important feedback regarding specific components of the software, and the development team can incorporate them with newer iterations. The development stage concludes when all the components of the software are developed and the software is in a working state. This leads to the testing and quality assurance stage of the process.
4. Testing and Quality Assurance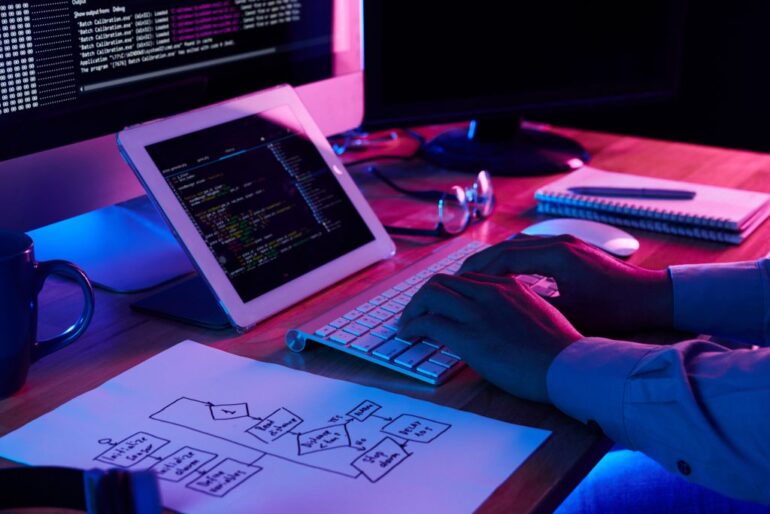 As the name suggests, this step of the development process is about testing out your developed product to ensure it is of the highest quality. Before the software product is released to the general public, it is important to check that the final product meets the quality standards and requirements specified at the beginning of the development process.
Your software partner will thoroughly test the software using multiple testing methods to guarantee that the product performs smoothly without any error and defects. If it is not tested well and any issue goes unchecked, it can have serious consequences in terms of the credibility and market standing. A good development company should never compromise on QA and testing at this stage and only approve the product for launch when everything from design to integration has passed all quality checks.
5. Product Launch and Beyond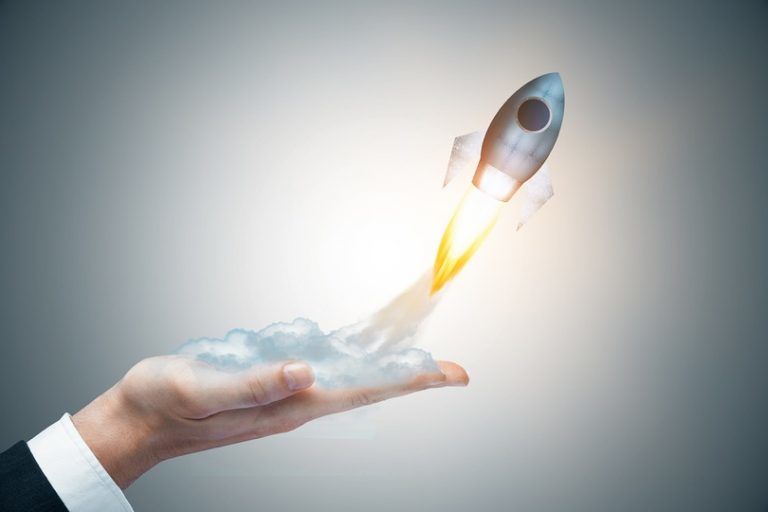 After numerous quality checks to assure quality comes the time to launch it. Your software team prepares the roll-out of your software to users. As a product owner, you must plan the launch of your MVP as well as the marketing and sales efforts beforehand. With a proper marketing plan and sales strategy, you can begin selling to target market segments.
At this stage, you gather feedback from the early adopters about the experience and value your offers. The performance of your product and the early user feedback you receive is valuable to perfect your product in future phases of development.
Depending on the development budget, strategy, and market feedback you receive, you can start working on scaling up your product or evolving it. The future phases of development can be continued over multiple iterations as you go.