The advancements related to digital technologies are affecting all industries today. The same can be seen in furniture design. There are many advantages of implementing the software for creating drafts and samples before you start producing the furniture. It will help you to save a lot of time and money, prevent mistakes and additional expenses, create some unique models, improve the position of your brand on the market, and more.
However, it is very important to choose the right program that you can use to draw and create examples that can later be manufactured. Before you make a choice, pay attention to things like complexity, price, level of required expertise, and additional features. If you want to read more about the best options in 2023, check out foyr.com
It is important to know that some of these options require a lot of skills and experience, while there are models that are perfect for beginners. Also, you should focus on the features depending on the type of furniture you are planning to design. In this article, we are going to introduce you to some of the best options.
1. Foyr Neo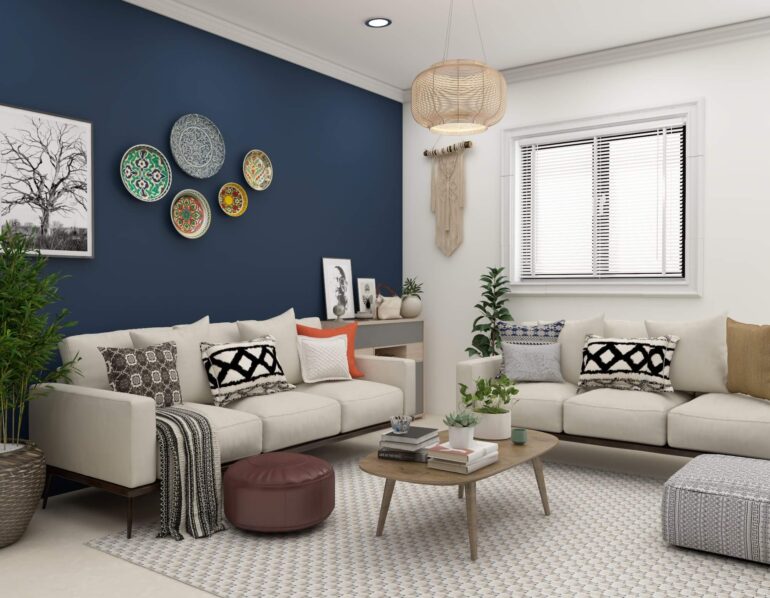 Keep in mind that developers are often using solutions from previous models, which means that more recent versions have advanced capabilities when compared to some options that are popular for a long time.
In that matter, Foyr Neo is a great option because it represents a perfect combination of advanced features required in this model of software and some new solutions like the ability to store your work on the cloud. Moreover, it has a simple interface, which is especially good for beginners, but there are some complex functions available as well.
2. Wood Designer
As the name suggests, this option is perfect for those interested in creating drafts that can be used for the creation of wooden elements in the home, like cabinets, stairs, chairs, tables, and more. It is offering decent performances. When you are looking to buy software, it is always important to check the ratings and reviews of other users.
In that segment, this software seems like an excellent solution since many people are saying that it represents a perfect combination of a high-quality program and affordable price. The great thing is that you can use the free version to check some of the main features. If you are interested in getting the most out of it, you will need to use a paid option.
3. CAD Pro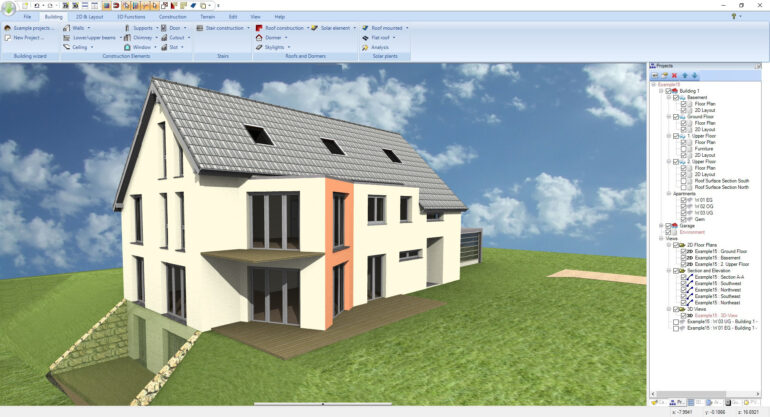 This is the perfect solution for already established businesses in this area. One of the main advantages is the flexibility of creating all kinds of models. While it might seem complicated at the beginning, even those with a lack of experience with similar programs won't need a lot of time to become good at using it.
Also, there is a huge database of elements that you can use while preparing drafts. The benefit for designers is that it will make communication with producers much easier since you can create detailed instructions for the manufacture, which includes types of materials, dimensions, additional features, and more.
4. Fusion 360
If you are a professional designer with years of experience in using various software for creating drafts for furniture, you might be interested in a pro option that can help you to improve your work even more.
In that matter, you should check the Fusion 360, which represents an advanced digital tool where you can combine various processes to prepare exceptional samples of furniture. This option allows you to add additional characteristics, details, and even include electric parts.
5. Pro 100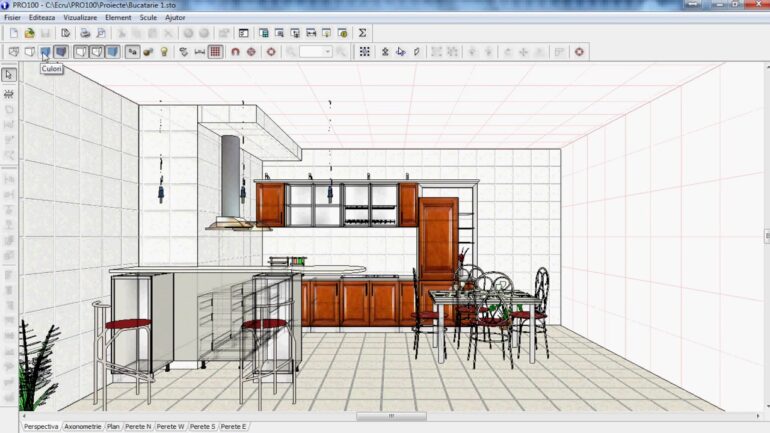 The main feature of this software is that it is focusing on home decor and kitchen design. You can implement a draft of the kitchen and get it in a 3D format. After that, it will be much easier to create various elements like cabinets, closets, doors, and more.
The great thing is that it is quite simple to learn how to use it since it has an excellent UI. Other important features are the ability to create 3D drafts, 360 degrees' pictures, and more. Besides that, you can use a free version to check if it suits your preferences.
6. Sweet Home
In case you are a beginner, spending a lot of money on some advanced software is not the best idea. You will need some time to learn more about the tools and processes available in these programs. The great thing is that the main processes and background are quite similar in most of these options.
Therefore, using a free version is a great way to learn more about design, and then start using some advanced options. On the other hand, Sweet Home is an advanced model with a lot of great features that you can use for free.
7. Sketch Up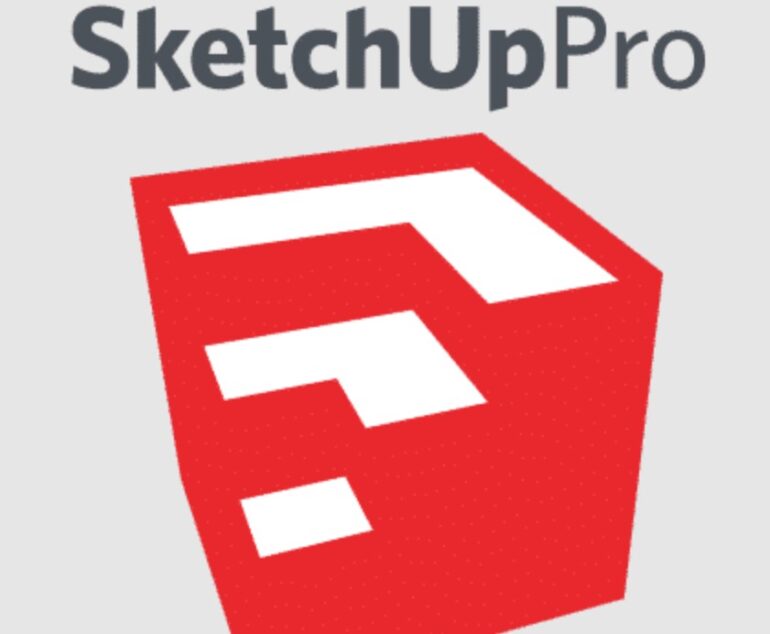 It is always a great thing when you can start using an advanced version of some designing software for free, at least for a limited time. There are many options available today, and comparing them will be much cheaper and easier when you can start free trials. Besides that, Sketch-Up represents one of the most capable programs in this area, and some of the best features are 3D drafts, high precision, and a lot of presents.
Last Words
It is important to know that many of these options might have a lot in common when it comes to the main functions. That might make it more difficult to make the right choice. Therefore, you should focus on your needs and level of skills.
For example, if you own a company where you will need to spend a lot of drafts to manufacturers, you will need an option where you can create detailed drafts with instructions and additional features.
On the other side, there are models that are much better for some unique creations and focus on high details. Keep in mind that many of these models require proper skills and experience, along with the fact that they can be pricey as well. In that matter using a free option is the best solution for the start.