The aesthetics of your restaurant serve as a visual cue for what patrons might expect when dining there. Your furniture, particularly the chairs, is a significant portion of your decor. While plates and tablecloths can conceal tables, chairs are always in the spotlight and ought to be as representative of your cuisine as possible.
You can use this advice to assist you in selecting the appropriate restaurant chairs.
Difference Between Residential Chairs and Commercial Chairs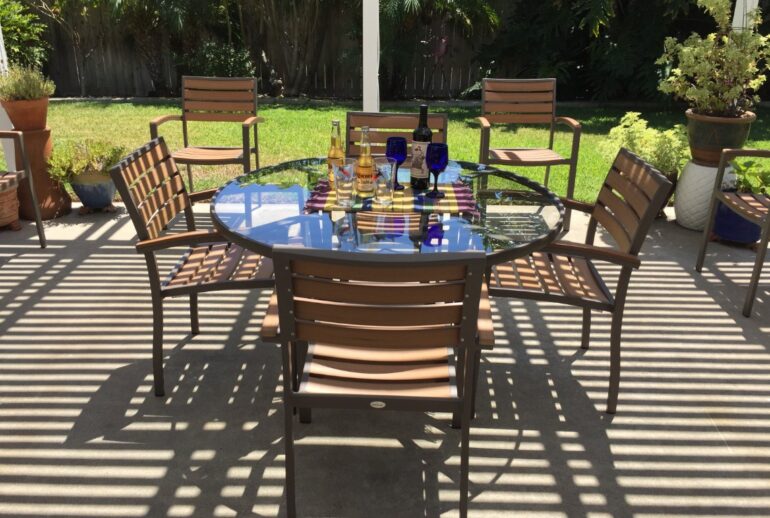 Furniture for businesses is frequently made with heavy use in mind. It can tolerate environmental alterations such as frequent movement or jostling. The materials employed are of a caliber and tenacity that will yield a longer-lasting outcome.
Commercial furniture is intended to be replaced every ten years. Therefore, the designs are often more subdued and less eye-catching since they must be flexible enough to accommodate changing fashions. A restaurant chair is typically made with less durable materials and is designed to follow trends and be more fashionable.
Additionally, it frequently costs less, but because it wasn't designed for commercial use, it will only last for a while. Commercial chairs experience ten or even more times the stress throughout their lifetime than regular home chairs.
Different Types of Chairs for Restaurants
A unique chair has never been created just for use in restaurants. Therefore, there isn't such a thing as a "restaurant chair. Instead, a variety of chairs are employed in the restaurant industry.
Metal Chair
The sturdiest and most reliable type of chair is metal. They are covered with a protective finish for further durability and are available in various sizes and shapes. Metal chairs are available in a range of frame finishes and textures.
They are constructed of 16 gauge, completely welded steel with continuous root welds at stress spots for optimal strength and endurance. In addition to solid wood seats, most metal chairs now offer padded seats made of commercial-grade foam. The center can be personalized by picking a wood finish and several vinyl or fabric upholstery options.
Wooden Chairs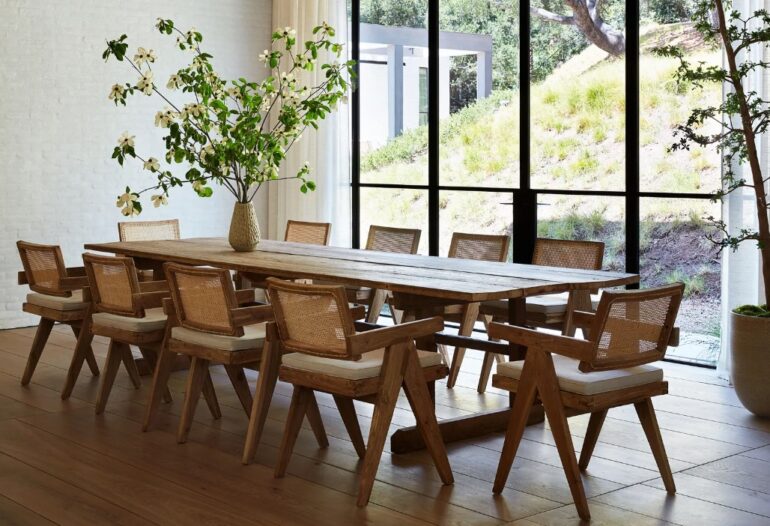 Commercial-grade wood chairs are often made using a mortise and tenant construction method. They must adhere to safety criteria, such as being able to carry a specific amount of weight. The wood chairs undergo a rigorous 7-stage staining process for a durable gloss, and various stains are available.
Our wood chairs have a 1-inch thickness and are typically covered in commercial-grade vinyl or fabric for the padded seats. Even after years of frequent usage, the heart will maintain its shape and comfort thanks to high-density foam.
Side Chair
This name commonly refers to commercial chairs without arms primarily used indoors, though certain exceptions can be made for outdoor use. They come in different styles, from contemporary to conventional. Since the seat of these chairs may fit beneath the table, they also conserve room.
Arm Chair
Side chairs with arms give them a more upscale appearance. The amount of comfort offered by armrests on restaurant seats is its principal benefit. These chairs are more comfortable and allow users to eat in style.
Bolt Down Chair
These permanent chairs with metal bases affixed to the floor are ideal for food courts and bowling alleys. In addition to saving space on the floor, they are safer than free-standing chairs, which can tip over. Modern and traditional styles are both available for bolt-down chairs.
Fully Upholstered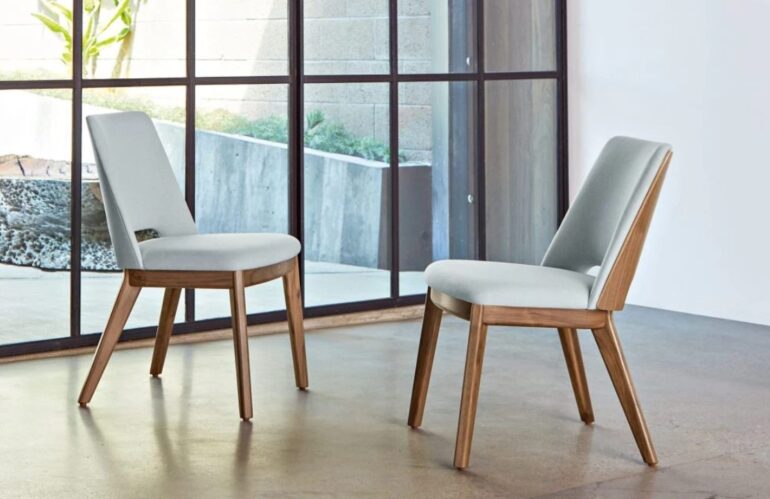 The back and seat are padded and covered in upholstery. The Parsons chairs and the club style are the most common. These fully upholstered restaurant chairs provide your dining room with a modern design and comfort.