Who among us has not stared wistfully out the window on a blustery winter day, dreaming of hitting the links in a place in the sun?  Well, as a wise person once said, when you're all done, things you regret most are the ones you didn't do. So, it's time to stop dreaming and start preparing for a golf vacation.
These tips will help you make that dream come true. To that end, the first piece of advice we have to offer is pick up an indoor golf kit so you can work out the kinks at home before you and your friends travel to some far-flung destination. After all, the last thing you want to do is show up rusty.
Choose Your Group Carefully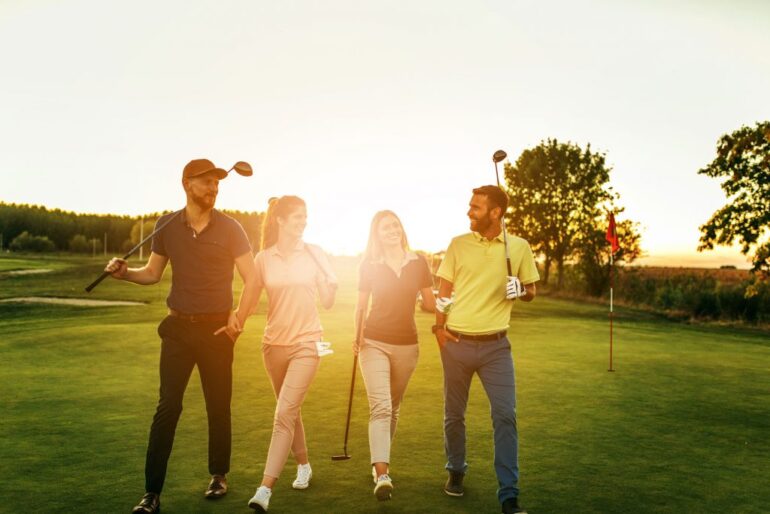 We all have friends with whom we'd prefer to spend more time than others. You'll want to assemble a group of four likeminded individuals with a sense of adventure, patience, and most of all, affability. Keeping your group to four makes setting up flights, accommodations, and tee times easier. Do everything possible to get the entire group to buy in on all of the big choices. These include the destination, hotel accommodations, the length of the trip and the number of rounds you'll get in over the trip's duration.
Start Planning Early
Floating the idea amongst your chosen friends at least six months in advance gives everyone time to ensure that their schedules are cleared. It also gives them time to make whatever personal arrangements they need to have in place so they can travel comfortably. A group email proposing the adventure will ensure that everyone gets the same information.
Once you have their confirmations in hand, work out who will be in charge of which aspects of the trip. The main thing you want to do is build consensus, so that everyone involved feels they had a hand in some aspect of the trip. That way should things go sideways (as they sometimes do), everyone would be invested.
Vote on a Destination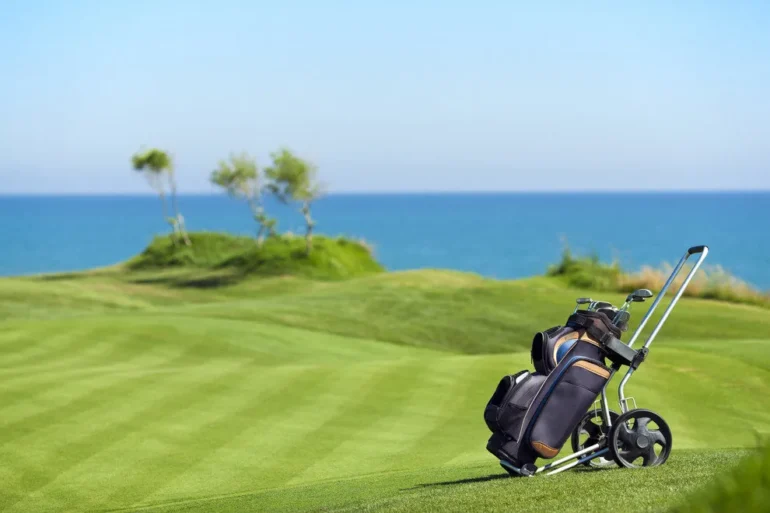 Again, with an eye toward making sure everyone has a voice, try to get agreement on the trip destination. Winter scenarios like the one we're discussing here will almost always mean California, Florida, Arizona, or the Caribbean. You want to pick a place in which the weather is likely to work for you rather than against you.
Hand in hand with the destination will go the chosen courses. Here again is the time to put the decision to a group vote. The goal should be to reach a joint conclusion. The last thing you want to do is dictate your preferences to the rest of the group. That's a surefire recipe for dissent and resentment, which can ruin the trip.
Once you've settled on a destination, working with a travel agent who specializes in golfing vacations can help ensure nothing gets overlooked.
Book Tee Times in Advance
Reserving your slot long before you leave home is the best way to ensure you'll get on the course(s) when you arrive. Waiting until you reach the destination will leave too much to chance. Yes, things could work out, but it's better to know you'll be accommodated before you arrive in an unfamiliar place and have to try to come up with a Plan B at the last minute.
What to Pack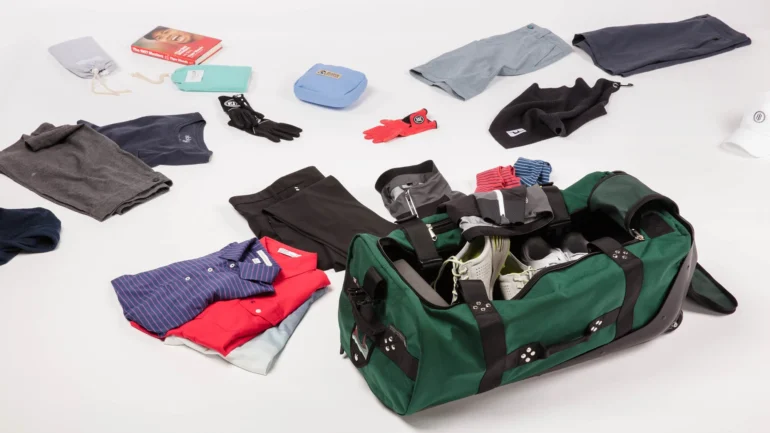 You'll need an outfit for each day of play to help you avoid the need to do laundry on the road. Keep in mind, you're likely to do some nice dinners and maybe even some tours while you're away, so you'll want to ensure that you have comfortable attire for those occasions.
It's also a good idea to check with the course(s) you plan to play to ensure that your wardrobe choices such as your magnetic golf towel will meet any dress codes you might encounter. You'll also want to be sure you have extra balls, tees, and any other gear you'll need in your bag. Just so you know, the best place for team golf gear is https://shopteamgolf.com/.
Consider Golf Carts for Added Convenience
When planning your golf vacation with friends, don't forget to factor in the convenience of golf carts. Many golf courses offer golf cart rentals, and they can greatly enhance your experience. Golf carts not only save you from the physical strain of carrying your clubs but also provide a fun way to navigate the course.
Having access to golf carts ensures that you can focus on your game and enjoy leisurely rounds without feeling exhausted. Plus, they allow you to keep the pace of play, which is not only courteous to fellow golfers but also ensures you make the most of your tee times. This is why you should check out the Yamaha golf carts price right away and deal with this sweet issue immediately.
So, when making arrangements for your golf trip, consider including golf cart rentals in your plans. It's a practical addition that can make your golf vacation even more enjoyable and stress-free.
These tips for preparing for a golf vacation with friends will help you do all of the work up front. That way, all you'll have to do is relax and enjoy when it's time to go.