Have you ever thought of going on holiday to Dubai? Many people travel there for work and longer stays, but still, there are also many tourists. In fact, Dubai is one of the most luxurious destinations in the world, which means that traveling there is also more expensive than it would be in other famous cities.
That's why you should be prepared, especially if you are a fan of the so-called sport for the rich. Of course, we are talking about golf, because many tourists come to Dubai just to experience the game on the most beautiful courses in the world.
What does Dubai offer to visitors? Probably you already know about the largest skyscraper, the largest golf course, the largest fountain, the largest marina, the largest theme park, the largest ski hall, the largest shopping center, and of course the largest airport in the world.
By height or width, this city in the United Arab Emirates has only one size – which is, as you guess, the price of everything. The price, namely, is very expensive. So, can you imagine that you have this special place in the Middle East on your list, even if you are not a millionaire?
How to join a golf club in the UAE?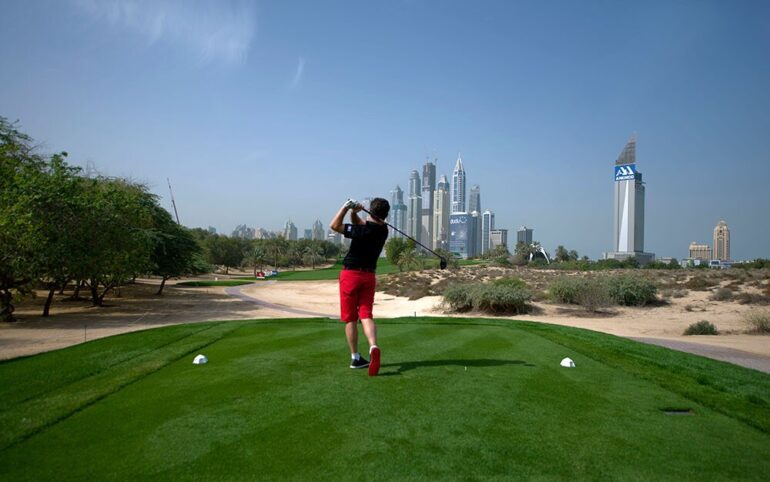 There are so many golf clubs in Dubai that all you have to do is do a quick search on the internet and you will get all the options you have. If you travel there often or have resident status, then you can consider buying season tickets that can be valid from a few months to a whole year.
You also have the option to compare prices and find the one that fits your budget. Of course, we all know that Dubai is a really expensive city and to travel there we need really enough money.
However, it also depends on how long you plan to stay there. If it's for a few days, then there's really no need to invest in longer-validity tickets. Buy only for those days you plan to play golf.
Depending on which club you would like to join, you may also have to pay a membership fee several months in advance. However, there is also a refund option if you leave in the meantime or have a valid reason why you no longer participate in these games.
The least you can do is read more and find the offer that suits you best and plan your expenses related to these activities.
Are there cheaper activities for tourists in Dubai?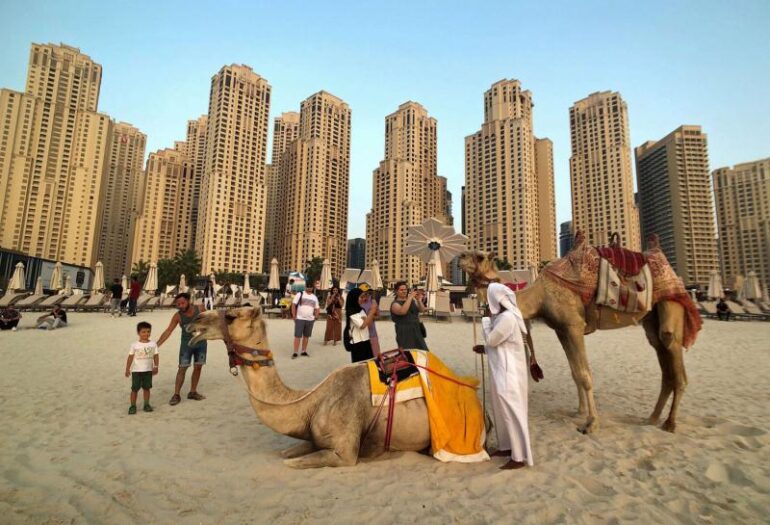 Dubai is a relatively expensive city and you can spend an unimaginable amount of money there. Still, it is possible to go to Dubai on a modest budget and have a great time at the same time. The reason for this is that Dubai is very attractive in terms of its construction, so even a walk of parts of the city is exciting. Also, Dubai has many completely free attractions you can visit.
Dubai Museum is located in the Bur Dubai quarter, only 100 meters from the textile market. Here you will find out everything about the history of this city for only 4 dirhams. Excellent depictions of former life when Dubai was still a desert, telling the story of how people lived, what they did, and how the luxurious metropolis it is today was created.
Dubai Mall is the largest shopping center in the world. This shopping center has 1200 stores, a cinema, a virtual reality playground, and many other entertaining contents. There is also a popular waterfall where real-size jumping people are made. Dubai mall also has a huge aquarium that you can see while walking around the center, and on level -1 is the entrance to the tallest building in the world – Burj Khalifa.
Of course, food, drinks, and tickets are unavoidable costs that we cannot avoid.
You can't really save a lot of money here, but you can surely adjust your expenses.
Even more, if you save on some activities, you will have more money for your golf adventure.
Our best tip at this point is to learn as more as you can for your upcoming Dubai visit. No matter if you love luxurious restaurants, shopping malls, or golf courses, you have to be prepared for any important detail related to the trip.
Where to stay in Dubai?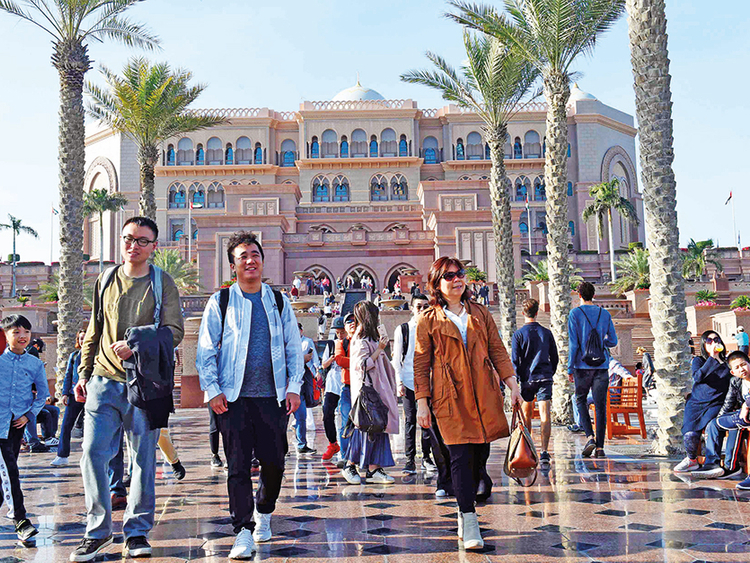 Dubai really offers a variety of accommodation options, from expensive, unaffordable, affordable hotels to cheap hostels and hotels. Also, the accommodation price depends on the demand mostly. It can easily happen that you see one price today, and the very next day it goes double or even 4x times more than the initial research.
Our advice is to be near the metro line if possible because you will move faster, although it is not excluded that you will have to pay for a taxi or go by bus. You have to get used to the fact that everything is very far away and that no matter how close something seems to you on the map, it certainly isn't. That's why it was important to be near metro lines.
Don't forget that everything in Dubai is huge, and that includes the distance between two spots in the city.
So, we suggest checking on the options near the places you need to visit. You don't have to be in the most expensive hotel, because there are many more low-budget accommodations that look luxurious enough.
As we said, if you plan the other expenses smartly, you can easily save money for your favorite golf activity, and have a great time in Dubai at the same time.
Conclusion
We won't lie – playing golf in Dubai is not the most affordable entertainment option. If you aren't really into golf, then you probably shouldn't spend your money there. You can practice golf anywhere in the world for a more affordable price.
If you are sure you will visit Dubai, you can find many affordable attractions, without spending thousands on your trip.