A mariner chain is a timeless and classic jewelry style that has been around for many years. It is a type of link chain with a distinct pattern of alternating round and oval-shaped links and has been an iconic style for both men and women. Whether you're looking for a classic style or want to make a bold statement, it is the perfect piece of jewelry.
Styling can be a fun and creative way to express your style. There are several ways to wear and accessorize it, from pairing it with a simple t-shirt and jeans to layering it with other necklaces for a more dramatic look. You can easily create a stylish and timeless look with the right tips and tricks.
1. Match the Chain With Your Outfit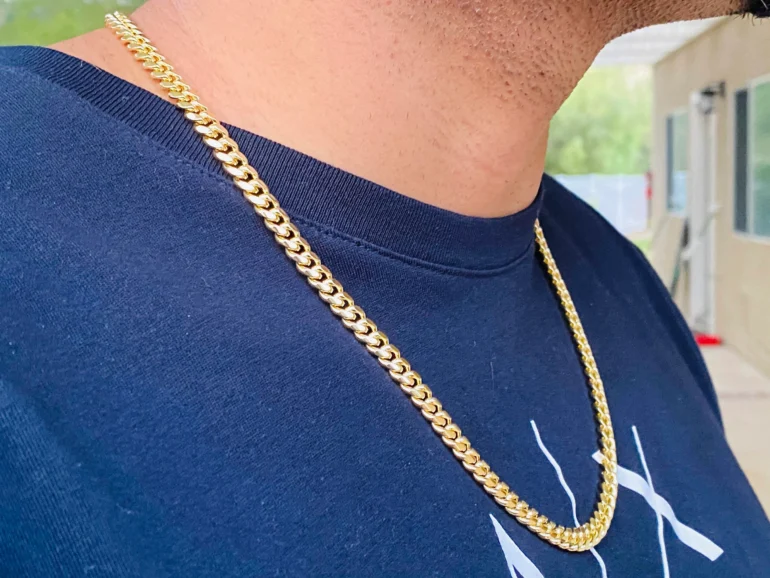 Pairing it with an outfit is a great way to add style and sophistication. For a classic look, pair a single mariner chain with a basic t-shirt and jeans, or dress it up with a dress and heels. For a modern look, layer multiple mariner chains of different sizes and lengths to create a unique look.
You can also mix and match different metals; pairing a gold chain with a silver necklace can create an unexpected yet stylish duo. You can also accessorize mariner chains with charms and pendants to get creative. Whatever look you choose, matching the chain with the rest of your outfit is key to achieving the perfect look.
2. Choose the Right Length
Getting the right chain length is essential to achieving the perfect look. Generally, the length should be determined by the garment's neckline you're pairing it with. For example, if you're wearing a high-neck top or dress, you can opt for a longer length and layer it with other accessories for a statement look. A shorter length might be better if you wear a lower neckline. You can also measure the chain length from the tip of the oval link to the clasp, keeping in mind that the average size for a mariner chain ranges from 16-20 inches.
3. Find the Right Color
When selecting a mariner chain, the color of the metal is an important factor to consider. Silver is the most common and popular choice. It has a classic and timeless look and will easily match any outfit.
Gold-plated is another option to add a luxurious and eye-catching touch to any look. For a versatile and stylish look with your mariner chain, you can explore the option of pairing it with complementary initial necklaces from Jewlr, adding a personal touch to your ensemble.
If you want to make more of a statement, rose gold can add vibrant color to your outfit. For a more subtle look, you can also opt for blackened silver or blackened gold for a more edgy and modern style. Whichever color you choose, you'll be sure to make a statement.
4. Layer With Other Chains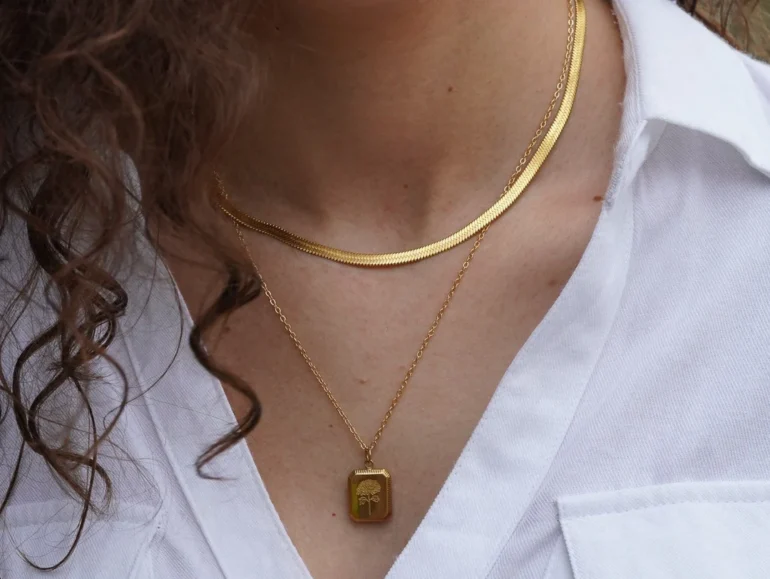 Layering different types of chains together is an easy and stylish way to spice up any look. For a classic yet trendy style, try mixing different metals and lengths. Start by wearing the chain with a shorter, delicate chain for an alluring contrast.
You can also choose a chain with a pendant for subtle detail. Alternatively, wear a statement piece such as a long chain with charms or a geo-shaped pendant for an eye-catching accent. Experimenting with different styles and textures can help create a unique, layered look that will turn heads.
5. Clean Your Chain Regularly
It's important to care for your Mariner chain to ensure it looks its best. Properly storing and cleaning your chain will help keep it pristine for years. Start by storing the chain in a soft cloth pouch or box when not in use. This will help to keep it free from dirt and dust.
Use a soft cloth, mild jewelry cleaner, or warm water and soap when cleaning. Gently rub around the links and rinse in cold water. This will help keep the metal shiny and free from tarnish and oxidation. Be sure to dry the chain thoroughly before wearing or storing it to prevent it from tarnishing. You can keep your chain looking its best with some care and maintenance.
Conclusion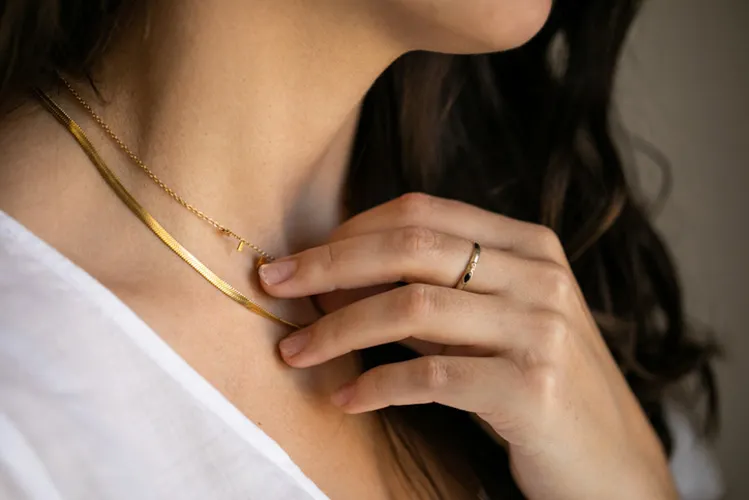 A mariner chain is a timeless and elegant piece of jewelry that can add a touch of sophistication or a bold statement to any look. You can easily style it with simple tips and tricks to create an effortless and stylish look. Whether you're looking for a classic style or want to make a statement, its versatility and unique design make it the perfect piece of jewelry.