Ark Survival Evolved is one of the most played survival games in recent years. The game drops players into a dangerous world of dinosaurs. You can turn as many dinosaurs as you can into your pets and avoid their attacks.
Secondly, your survival lies in the ability to gather resources, craft tools, and erect shelter in less than no time. Since you'll have some opposing players also preying on you, complete these tasks fast and always be on guard. You can also visit  https://battlelog.co/ark-survival-evolved-hacks-cheats/ for some tools to reach the end of the game alive.
Meanwhile, check out these tips and tricks that will change your life in this game.
5 Tips and Tricks that will Change your life in ARK Survival Evolved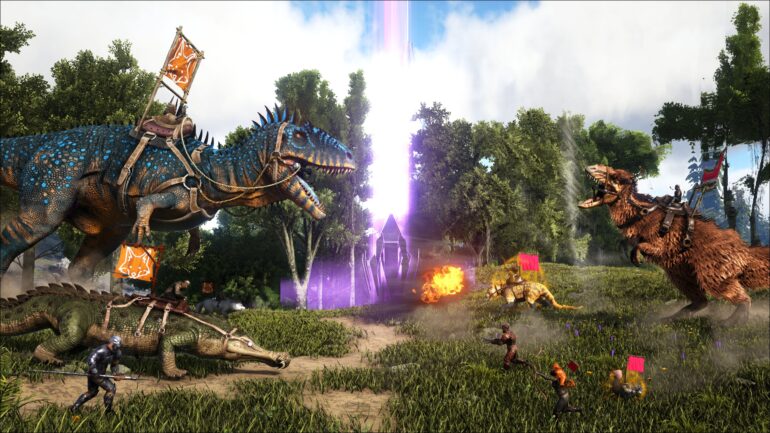 1. Your hands are not for fancy – get them dirty
The only useful thing you start your Ark game with is your hand; no tools, rifle, or hatchet. With your hands, you can get lots of resources to craft any tool or weapon you need to survive. You can punch trees for wood. You can pick rocks, berries, rope, thatch, etc. while walking around.
Since you'll be doing most tasks with your hands, it's important to be careful as well. Don't punch trees without remorse. You don't want your character to take damage before the main game begins. So, once you've gathered as many resources as you need, craft new tools to make the task and resource collection easier. That way, you won't abuse the hands.
2. Add Crafting to your adventure – craft new items and tools
If you feel you've gathered a satisfying quantity of resources with your hands, you can start crafting important items and useful tools for your adventure. Open your bag, and hit the "backpack" icon on your screen. You'll be able to access the "Crafting" menu once to select the "Inventory" tab.
The first tool you can craft is a Stone Pick using stone, wood, and thatch. You can even craft in batches to save time. Just enter the crafting menu and pick the items' recipes. A slider will appear when you press and hold it, don't let go. Slide through the number of tools you wish to craft and confirm. It'll make crafting shelter or weapons like arrows easier and faster.
3. Level up as swiftly as possible – perform tasks frequently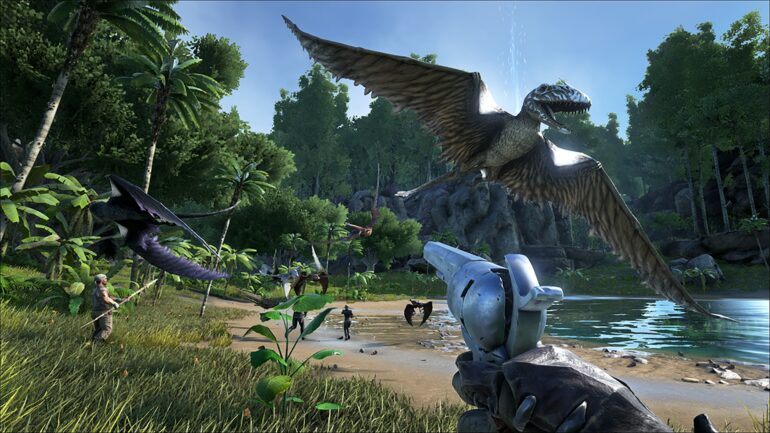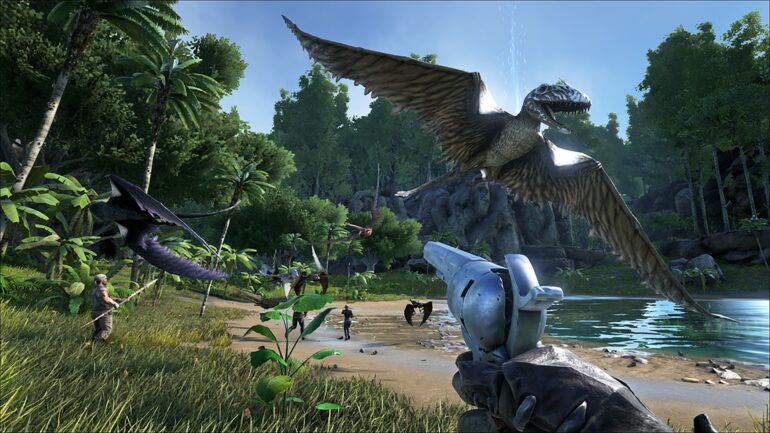 Most activities in this game are limited to the levels you've reached. For instance, you must reach Level 6 to craft a pestle and mortar. You can craft one or more tranquilizer arrows on Level 21. So, by leveling up as swiftly as possible, you can unlock levels and have access to the activities attached to them.
To level up swiftly, you need experience points from performing tasks like gathering resources, crafting items, building things, etc. You'll be notified when you have enough experience to unlock a level. Navigate to the "Stat boost" window and assign your points.
4 . Tame your dinosaur – try not to battle here.
It can be dangerous to tame one of the big fiery animals as they can charge and threaten your life. However, there is a way to get one battle-free and survive in Ark. You need to craft a tranquilizer arrow, but you must've reached at least level 21.
But if you're not at that level yet, you can still turn a dinosaur into your pet and ride using mejoberries and spoiled meat. So, if you've reached level 6, craft a pestle and mortar. With these tools, you can combine mejoberries and spoiled meat to make narcotics.
Place these narcotics where dinosaurs will see them. As the dinosaurs consume the narcotics, you've automatically tamed them. More importantly, target only one dinosaur. The Triceratops will make a great pet, ride, and berry harvester.
5. Take care of your Dino – Level him up and save his stamina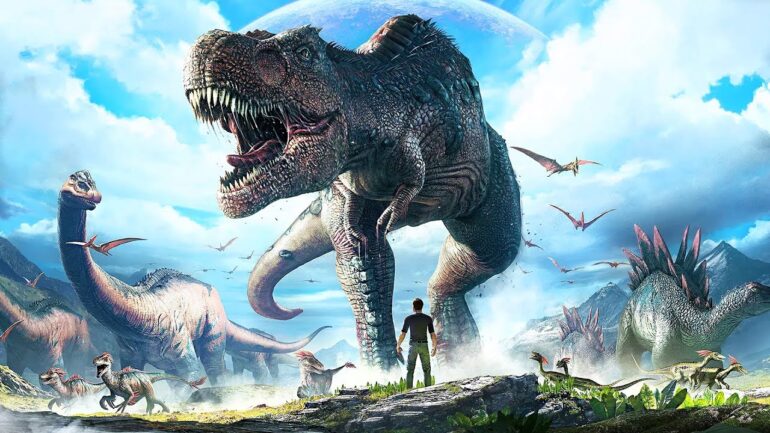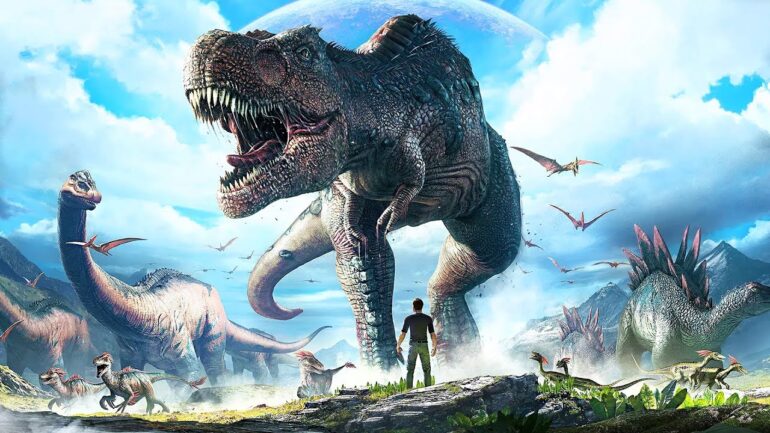 Taking care of your dino pet can keep it alive and active in the game. Leveling your dino up will increase its stat, unlocking new skills to facilitate more progress. Also, its stamina will increase, as well as its health, harvesting ability, etc.
To level up your dinosaur, make it challenge other dinos or feed it with its favorite food. But note that different dinosaurs have different food choices. So, you need to find out what your dino loves most. Also, always heal the dino once injured. If you can get your dinosaur to about level 71, it means you'll have a powerful companion in your game.
Conclusion
Survival games are gaining fame in the heart of new and existing games thanks to their availability on mobile platforms and mind-blowing storylines, features, etc. With its dino-taming mechanics, Ark Survival Evolved is also dominating the gaming community.
Nevertheless, to make the most of the game, the tips and tricks above will do the magic. So, use your hands, and remember to craft items and tools with your resources. Also, complete tasks to level up quickly and tame a dino. These will change your life in Ark Survival Evolved.