Are you looking for a new job? Do you need to extend or create a professional resume? Then you are in the right place.
It often happens that we want to leave the current job we have, and the reasons for that can be dissatisfaction with the job or striving for some better conditions and self-improvement. The process that follows is quite simple, you need to prepare a resume or CV with which you would apply for new jobs, where you would be called for an interview, and based on your knowledge, skills, or the impression you will leave, you will be hired for a job in the new company. It sounds pretty simple, but in practice, this is not such an easy task. Most people who apply have a problem with their resumes, and this is the first condition to be called for an interview.
However, these troubles can come to an end today, because there are people who are engaged in creating resumes for other people. This is their profession and they are experts in this field. The professional term by which you are familiar is a resume writer. Their main task is to gather as much information as possible about your work history, and based on this data to work with you on customizing a unique resume for your job application needs. Usually, these people already have some experience in selecting job candidates, so they have information and knowledge about what the ideal resume should look like in order to be considered. In the following, we will point out a few advantages if you excel this document to be created by professional resume writers.
1. They will help you overshadow the competition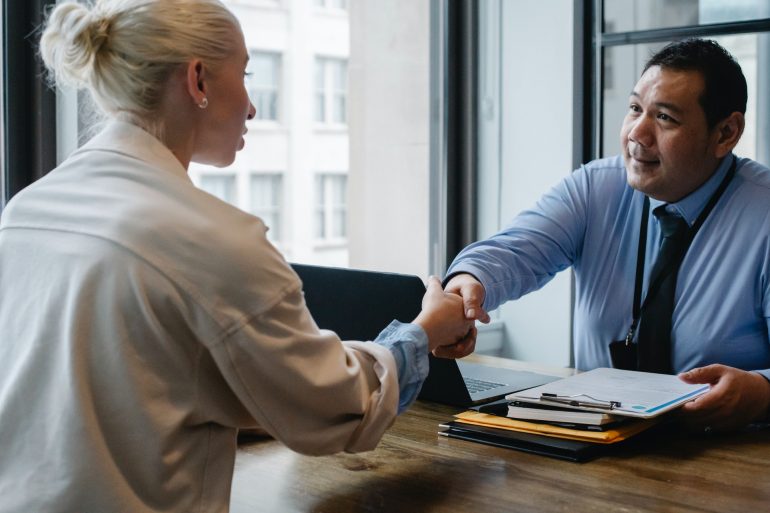 Job advertisements today are readily available on websites where every company that needs employees explains an advertisement with the necessary qualifications for the employee. These websites are visited by thousands of people daily, so for example more people can apply for one job position. If any of these ads sound tempting and you want to apply, you will immediately have a problem with the thought that you will surely have to deal with the competition. How to do it? Very easy, by hiring a resume writer who will help you achieve this goal.
2. Sufficient experience
As mentioned earlier, some of the people who work in this field have already had some experience with interviewing job applicants, or they were on the other side, ie they were the people who were looking for a job. This means that they have enough information and experience and know how these things work. They know what the employer wants to see, hear or what skills are key to being selected by them. They translate the key features onto a piece of paper, giving you a better chance of being selected by the whole group of applicants.
3. Setting goals
What is really amazing and what is the advantage if you decide to hire a resume writer is the fact that they can help you set your goals for the future. When you get in touch with such a professional, you should know what to expect, the whole process starts with an interview, whether via Skype or Zoom, or you decide to have an interview on the premises of his office. He will ask you a series of questions in order to find out what your goals and aspirations are and to be able to better write your resume. It was at this interview that some of his clients learned what their goals were in life. If you, too, want to know your goals and enjoy all the benefits of hiring a resume writer, I highly recommend you visit resume-solutions.com.au/.
4. Creative and persuasive
The next benefit, from many others, is that their writing has tremendous power. By creating a unique image, through their special style and creativity, they can make the one who reads the same, immediately want to be accepted in the job position or for you to have a chance to get a promotion to the current position. The writer can also use his words to convince the reader that the skills you own are compatible with the position you are applying for. This can help make other applicants' portfolios look poor or incomplete compared to yours.
5. You can say goodbye to stress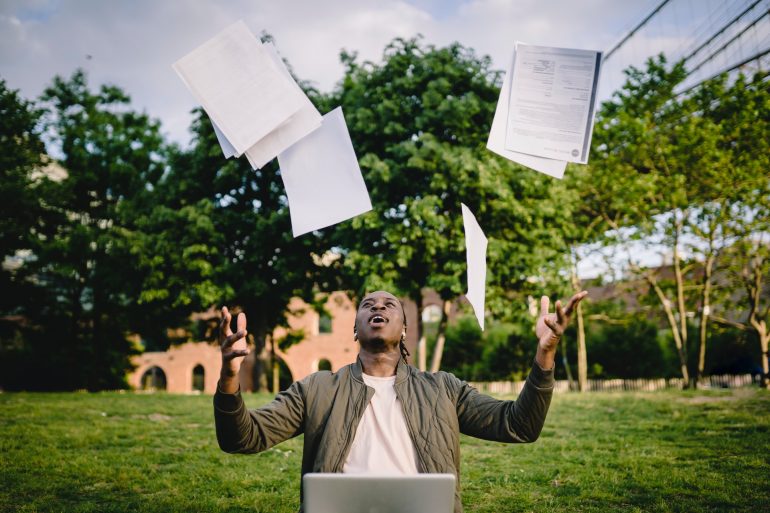 Changing jobs, and the quest can be a very stressful and difficult process. You can not be relaxed and calm because you can not know if you will be hired by the company where you submitted your resume. These stressful situations are not good for your health. So the next benefit of hiring a professional to create the ideal resume for you is that you can forget about the stress of it all. Instead of being pressured and nervous, you are free to leave this job to someone else. And it is up to you to enjoy your free time.
Each of us, at some point in life, needs a little help, which would mean a lot to us. So in the process of looking for a new and better job we need a little help. This is where our hero comes to the stage, a writer who with his skills can help us magically get what we need. If you are in such a situation, our suggestion is to seek professional help immediately, which would save time and nerves, and in return, you would get a complete professional resume. The right choice, waiting for you at the link above, we assure you that you will not regret it if you decide on such a step. Think of this as a way to invest in your future, because with it you can get the job of your dreams.
I hope that this article and the advantages that we have shared with you today, will help you to make this decision easier and take immediate action. If you have any additional questions on this topic, how the whole process works, and what experience some other people with resume writers have had, you can find all the necessary answers at the link above. We wish you good luck in the future to get the position you want.